For a long time, the Greek culinary scene has been defined by a few tried but true staples: souvlaki, gyros, baklavas, etc. All are dishes that can be found in diners, restaurants, and on street corners around the world. Emphasizing high quality, local ingredients-- such as Kalamata olives and fresh Feta cheese-- and simple but tasteful preparations, Greek food has become synonymous with the infamous Mediterranean diet. These staples have earned their place in the pantheon of international cuisines, but at the same time have overshadowed the creative and modern dishes being dreamed up by the new guard of chefs making their mark.
All around the city new restaurants with chic decors, specialty cocktails, and vibrant and inspired menus are reenergizing neighborhoods and drawing crowds from around the world. These restaurants aren't afraid to challenge the notion of what Greek food is, and many not only take inspiration from their Mediterranean and Baltic neighbors, but wear that influence on their sleeve. Collectively they are changing how Greek food is perceived across the world.
From the counters of restaurants like Hoocut reimagining those Greek-staples, to the tables of the Michelin-starred, French-inspired Spondi, the city is undergoing a Renaissance like it has never seen before. Recognizing the growing movement, the Greek National Tourist Organization (GNTO) has teamed up with the infamous Michelin guide to provide an Athens-specific showcase, proving they are ready to put their money where their mouth is and turn Athens into one of the hottest culinary destinations in Europe.
Below you can find a list of the hottest restaurants at all price points and for all tastes to help you navigate the City of the Violet Crown.
Hoocut
For starters is the Greek streetfood restaurant, Hoocut. A relatively new addition to the food scene, Hoocut was founded in 2018 by four Greek chefs (three of whom are Athenian) who had cut their teeth working at restaurants across the world, from Berlin to Las Vegas. Their mission is simple: make the absolute best souvlaki in the world. Not content with sourcing their ingredients from untrustworthy suppliers, Hoocut decided to establish its own in-house butchery to provide only the best meat, and with a "Nose to Tail" philosophy, they find ways to incorporate the entire animal into their inspired dishes. Going further, they decided to bake their own pita bread, ensuring warm freshness with every dish. And for the produce, they have their own market. With this commitment to the ingredients, they have taken one of the most common street foods and elevated it to something even the snobbiest foodies will love. Though they have three locations, only one is in the center, located near the Acropolis, at Pl. Agias Irinis 9, Athina 105 63, Greece.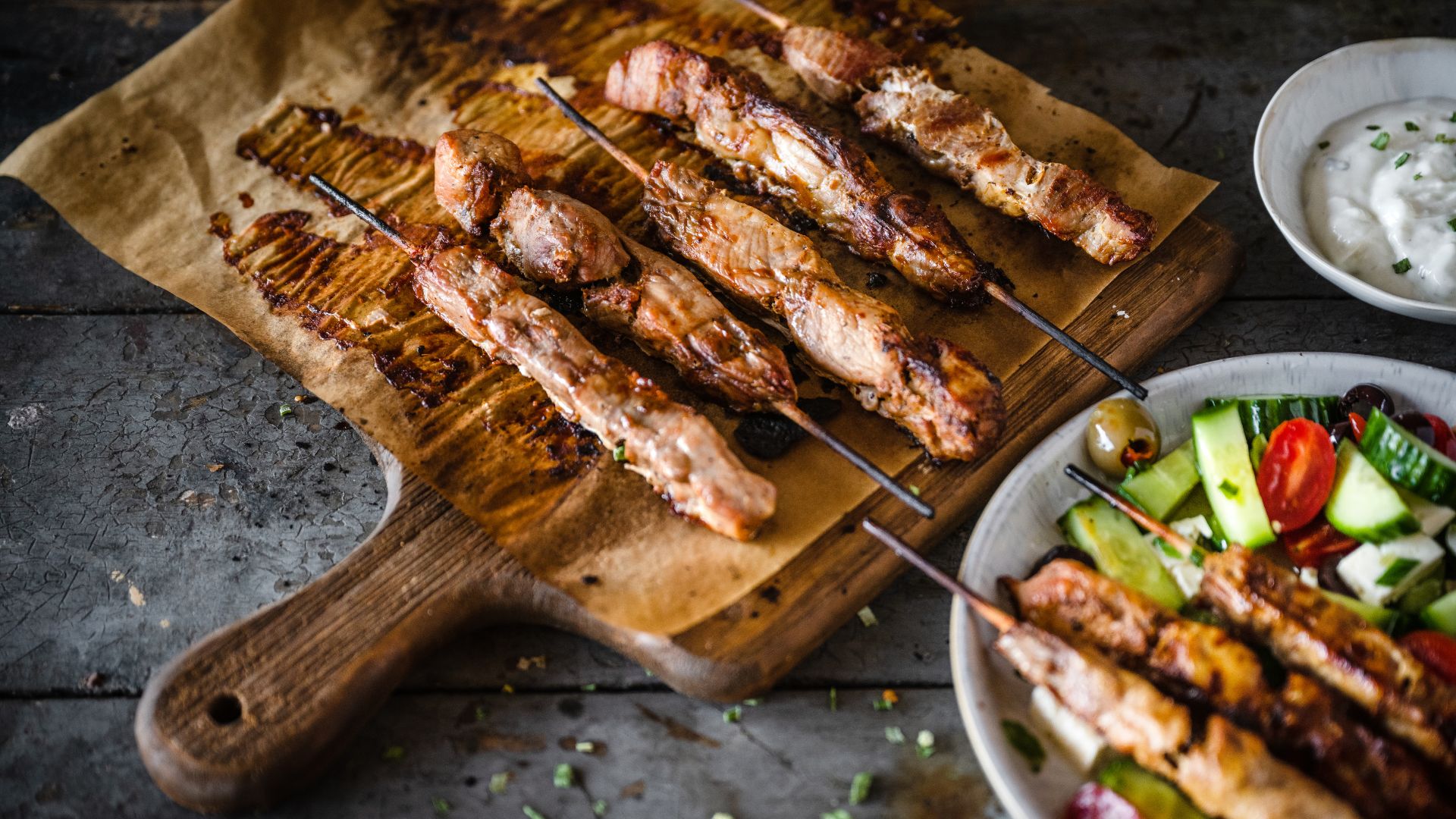 Spondi
On the other end of the spectrum lies the Michelin-starred Spondi, perhaps the most elegant and refined restaurant in all of Greece. Located on a square near the Panathenaic stadium, Spondi is an institution and trailblazer in the Athenian dining scene. More than any other restaurant on this list, Spondi is one which proudly flaunts its French influence, and sources many of its ingredients from both France and Greece. The Executive Chef, Arnaud Bignon, designs seasonal menus that gracefully move between traditional and modern, which are at once bold and subtle, and which are all works of art. These meals are showcased on two difference menus: an a la carte one and a "Discovery" tasting menu. To accompany your meal, Spondi also has one of the most extensive wine lists in Athens, and the wine pairings will perfectly compliment the find food. As a member of the prestigious "Les Grandes Tables du Monde", they experience of dining at Spondi is once in a lifetime for anyone truly obsessed with the beauty of a great meal.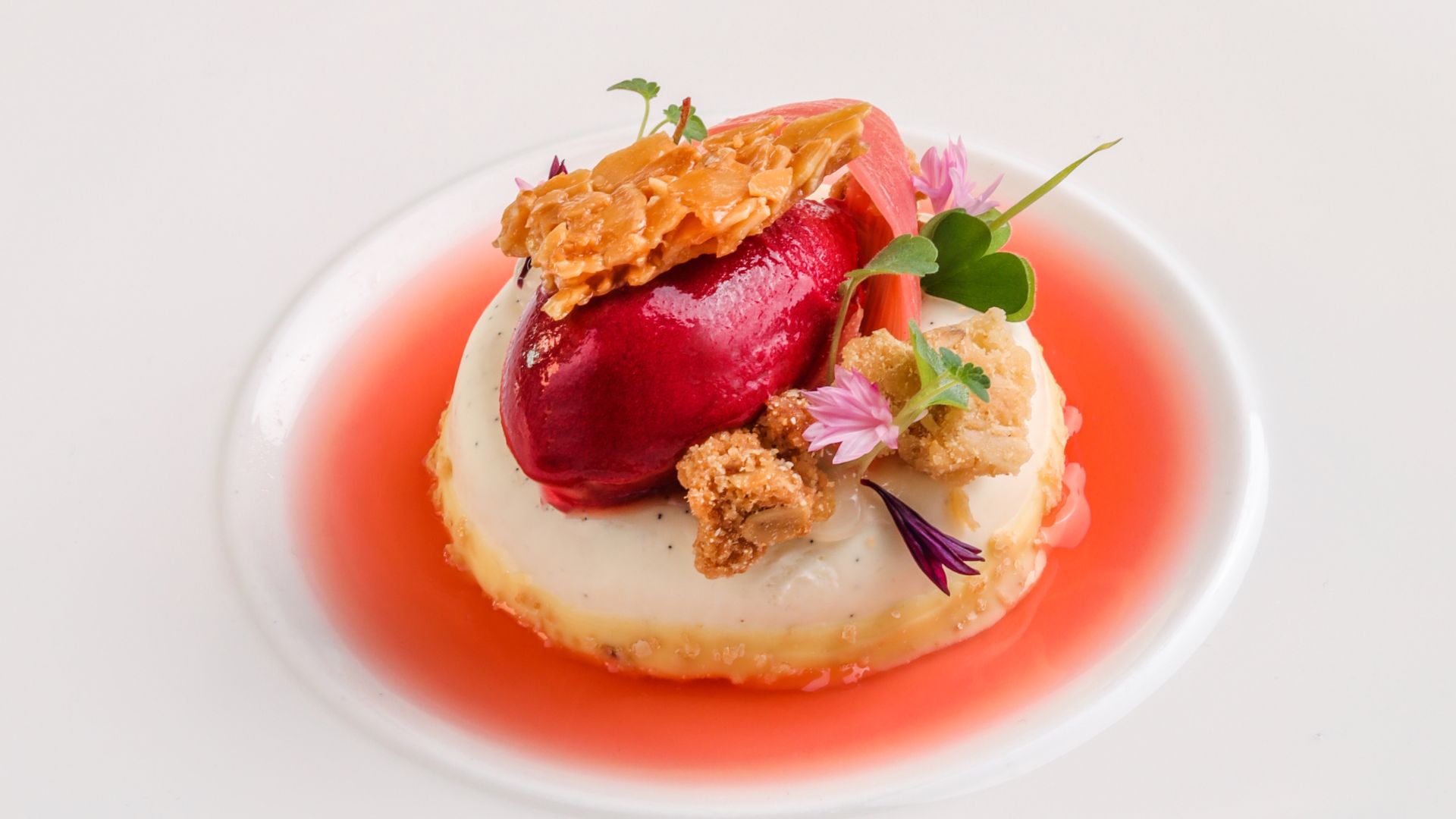 Lukumades
One of the most popular sweet treats in Athens is called loukoumades. These leavened and deep-fried dough balls are soaked in honey or syrup and are typically topped with cinnamon, walnuts, chocolate sauce. The chain restaurant Lukumades has taken this nostalgic treat and added a bewildering variety of toppings, from caramel to pistachios to oreos. Not content to simply shake up the topping format, they also have some signature fillings available, including praline, banana, and lemon cream with wild cherry. Not to limit themselves, they also have a number of savory options. If these sound too rich or decadent, Lukumades also serves gelato, coffee, tea, juices, smoothies, and shakes, making them a destination for foodies with sweet tooths of all calibers.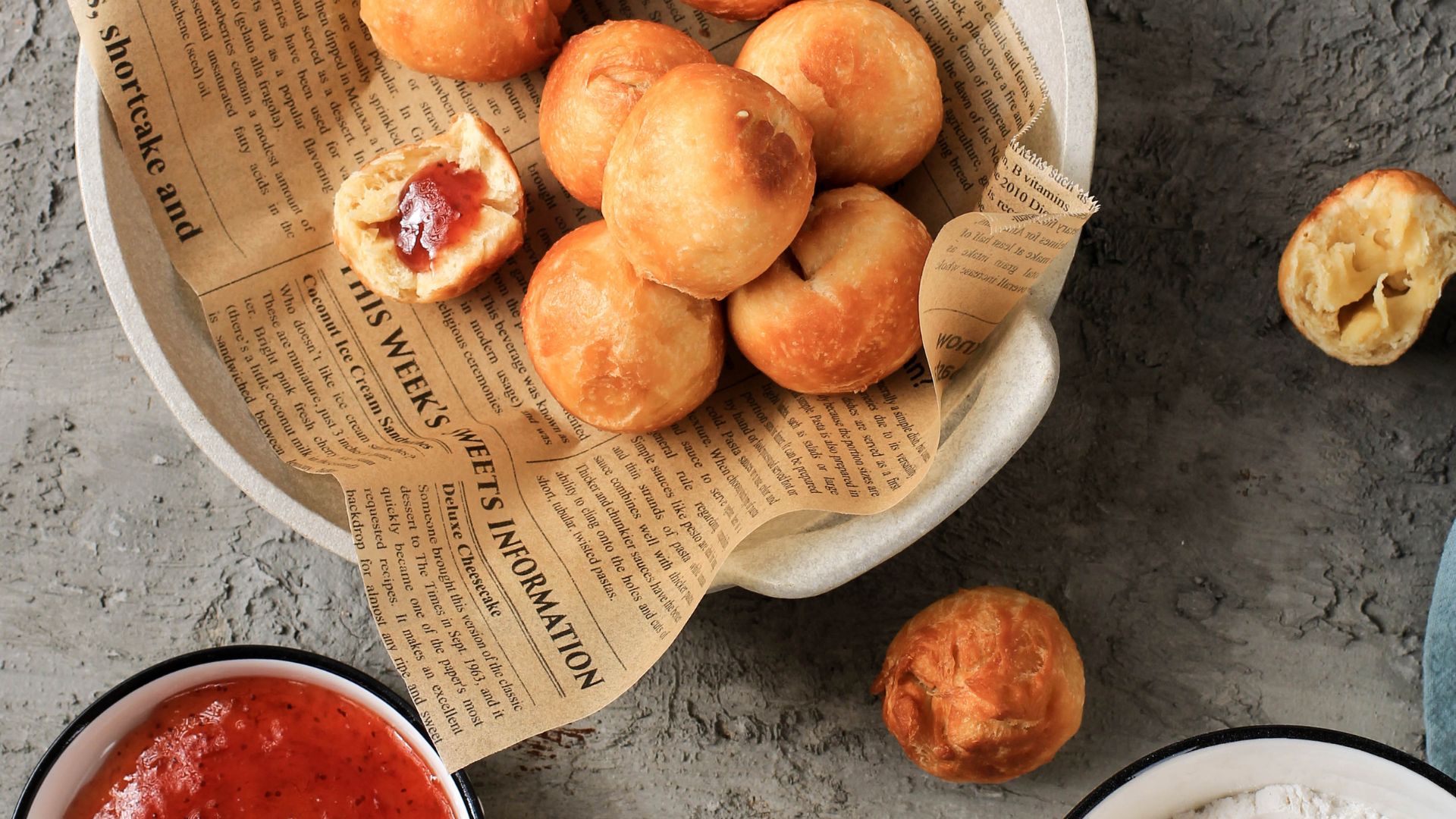 Opos Palia
For the tried and true, no-frills homestyle cooking, one can't find a much better option than Opos Palia, a staple in the oftentimes too touristy area around the Acropolis. But Opos Palia is the real deal, and has been serving the community for decades. With generous portions, lots of vegetarian options, and a true down-to-earth Athenian feel, there are few places better-- or more conveniently located-- than Opos Palia.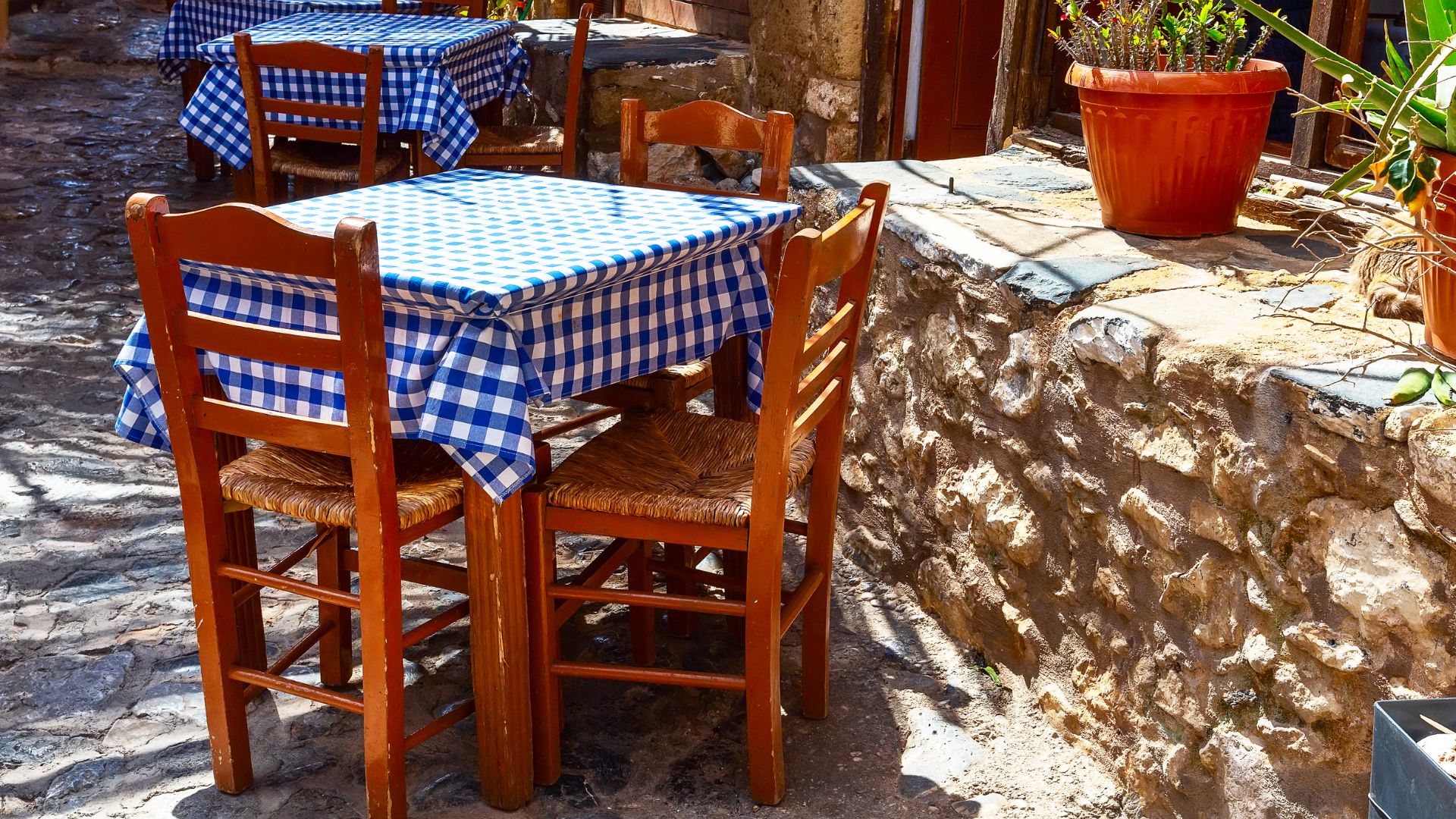 360 Cocktail Bar
The best way to end a long day wandering Athens is to visit one of the many hip cocktail bars that brighten the nighttime streets. Among those, the infamous 360 Cocktail Bar is known for having some of the best views-- 360 degree views, in fact-- of Athens. Here you can drink a variety of cocktails inspired by all of Greece, like the sour and spicy "Santorini" made with Mezcal, Reposado, and Vin Santo. Or you can try to Tiki/Greek fusion cocktail the "Aegina", which 3 year aged Anejo rum, aged Tsipouro, and Daizy Liquor. Their wide variety of spirits, wines, and other drinks combined with the panoramic views and a crowd of both locals and foreigners alike make 360 Cocktail Bar a must for anyone looking to unwind in a fun way at the end of the day.