Discovering the Best Food in Istanbul
First stop, Turkish Breakfast
If you've never traveled to Istanbul before and don't know much about the cuisine, get ready to be wowed! The food is varied, colorful, fragrant and flavorful! From elegant dining in old palaces along the Bosphorus Sea, seemingly endless types of street food, or cafes where you can try a strong cup of Turkish coffee accompanied by an incredible array of sweets filled with nuts and dripping in delicious local honey. Just delightful! (No pun intended, Turkish Delight lovers!) Even the most discerning palettes will surely find plenty to try and love. So where to begin? At the beginning of course, with Kahvalti, Turkish Breakfast!
Put your typical breakfast ideas on hold, because Turkish Breakfast is much, much more than avocado toast, or a coffee and a bagel! Actually it's on par with your favorite Sunday Brunch, but different, and lots more abundant! So lets dig in!
When you travel to Turkey for the first time, what really hits you is their famous hospitality. They take so much pride in their culture, their customs, traditions and also their food. My first trips to Istanbul were for business and it meant I was traveling alone. Dinners, when not group business dinners were on my own. I was amazed at the amount of care staff in restaurants took to be sure I wasn't really dining alone. From chatting at the table, introducing me to new foods, to generously bringing small plates of other food to try that I hadn't even ordered (because in their opinion I should have!) Whether I was in a little hole in the wall or a chic venue I felt as if I was always eating in good company.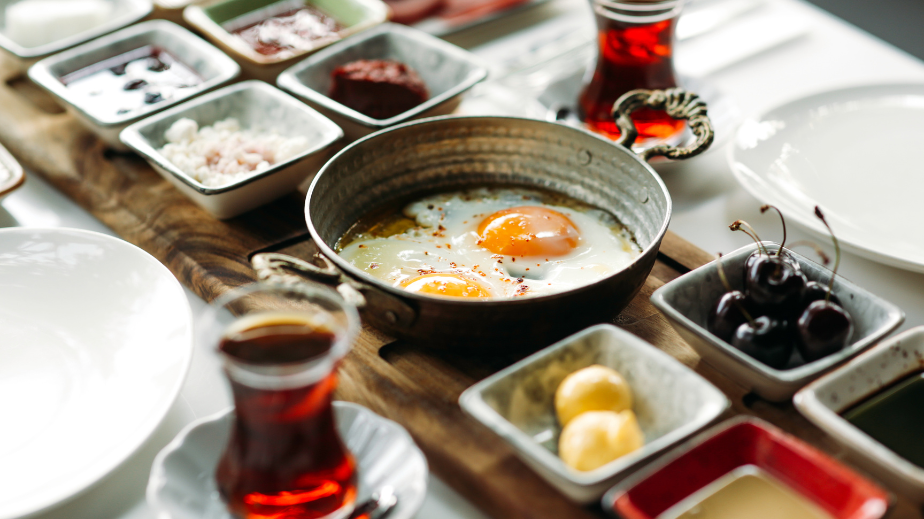 I also remember being invited by clients to visit their office, just outside the center of Istanbul, and share a traditional breakfast with them. I happily said yes as breakfast for my first mornings in the city was coffee on the run.
I assumed the breakfast would be Turkish coffee and pastries and a quick tour before the work day began. Instead we began with a quick tour where they proudly shared the history of their family owned business. We then made our way to a conference room to eat, and I can still remember today the door opening and that long conference table filled with the most wonderful spread I've ever seen for breakfast. It was truly beautiful to behold. Sliced cucumbers, tomatoes, cheeses, egg dishes, cured meats, olives, fruit, fresh baked breads, dips, homemade jams, honey they produced on their property, pastries and wonderful Turkish tea (I'm a coffee drinker but gave it a try and it was perfect.) What I imagined what would be a pleasant morning snack turned into an experience I remember fondly today. That is when I learned more about the social aspect of Turkish Breakfast. Whether you partake with family, friends or with colleagues, it is more than just time to eat. It is time to relax, to enjoy the food, good company and good conversation.
Turkish Tea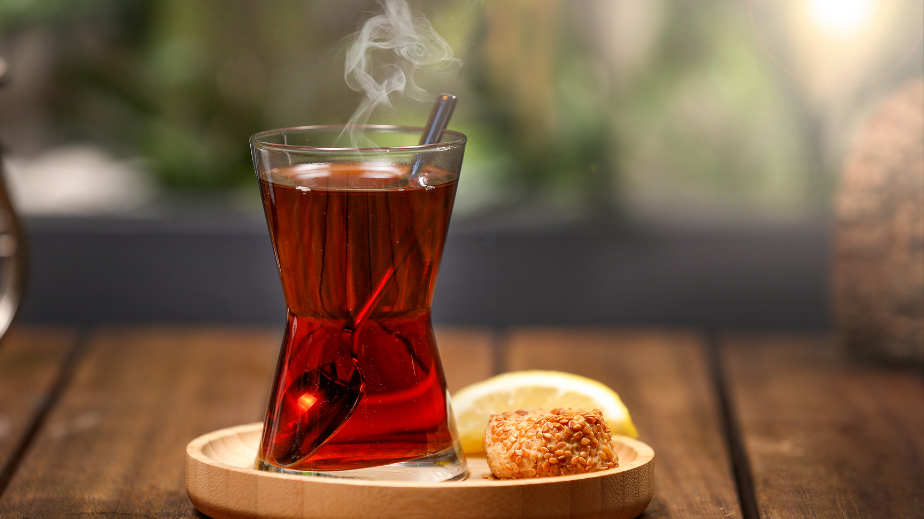 Tea was a protagonist for breakfast. Black, richly aromatic tea is used and then carefully prepared in a double decker pot. Hot water boils in the pot down below and tea is placed in the smaller pot up above. This ritualistic process of making tea takes about a half an hour. The tea is then beautifully served in hourglass shaped glass cups.
Turkish Eggs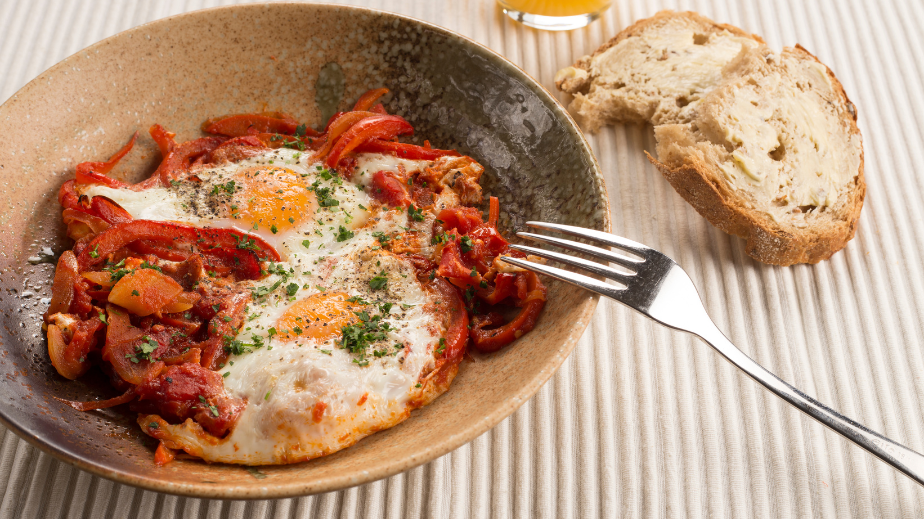 Eggs are also a must in some form at Turkish breakfast. One traditional dish is called Menemen. This tasty dish combines the flavors of tomatoes, red bell peppers, onions and eggs. The vegetables are sautéed in a pan with olive oil until soft with the flavors perfectly combined, then seasoned with black or red pepper to give it just a little kick. Menemen is perfect accompanied with fresh Turkish bread. Other types of eggs can be found including intricate dishes with poached eggs, and simple dishes with fried eggs and cured meat and sausages.
Breads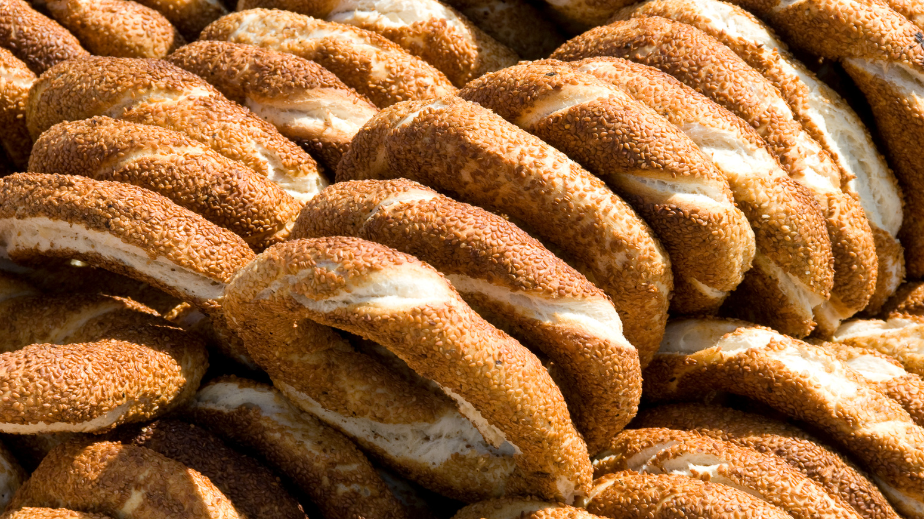 Simit is a typical Turkish type of bread served with breakfast. It can be accompanied by preserves and honey or just eaten on its own with a cup of tea. You find it everywhere. In Istanbul you can even see street venders carrying trays of this wonderful snack on their heads! Although it may look like a bagel the flavor is quite different given a particular ingredient used in its recipe. Prior to baking the dough is dipped in water and grape molasses and rolled in sesame seeds giving the bread a very slight sweet flavor. It is just one of the many types of wonderful breads you will find at the breakfast table.
Olives, tomatoes, cucumbers and cheese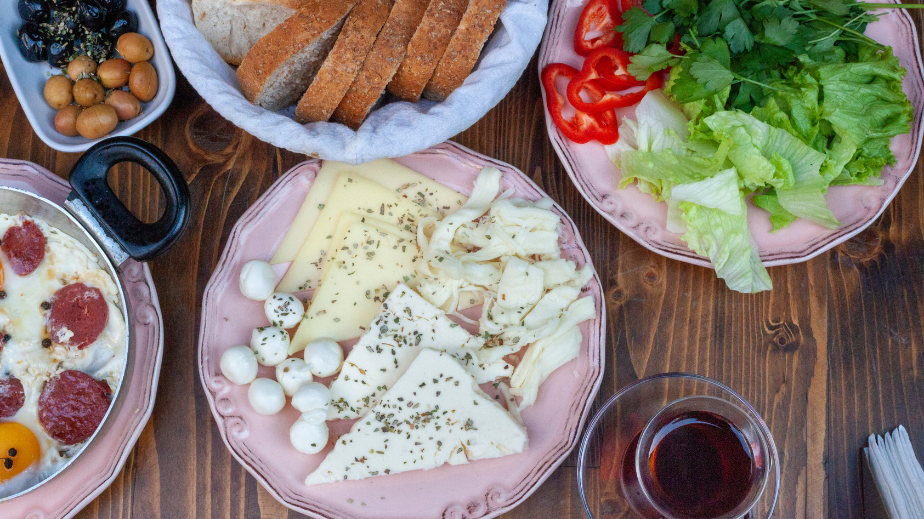 There really are so many options at breakfast! From salty to sweet. Fresh vegetables, usually sweet ripe tomatoes and crunchy cucumbers also grace the table and add to the color of the breakfast. The cucumbers are so flavorful! They go well with the selection of cheeses. The cheeses range from feta and fresh cheeses, typically goat, sheep, a combination of the two but many more. In fact for any grits lovers out there, Turkish breakfast often includes a dish call Mihlama. It is a type of rich smooth cooked cornmeal served with a mix of melted local cheeses.
Dips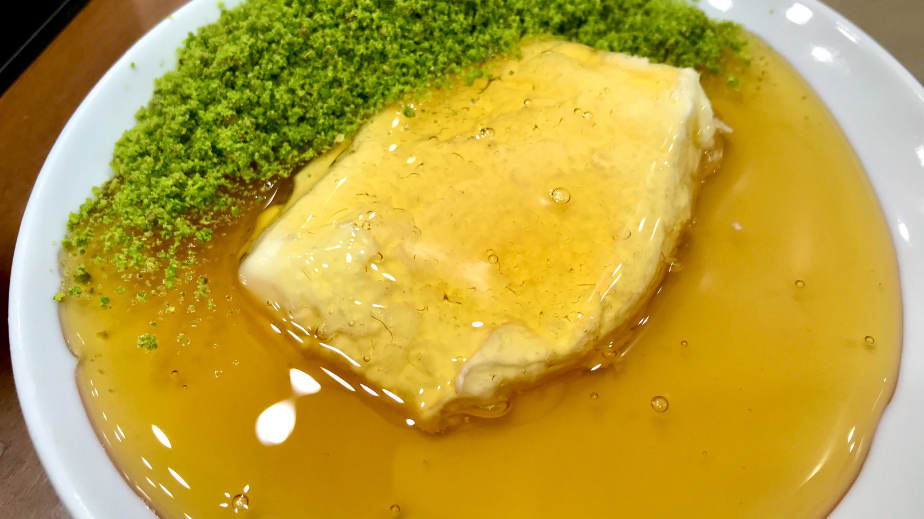 The list of dips can be long and cater to any palette. Fantastic local honey goes well both with the cheese selection and alone with the Simit or fresh baked bread. There are also fruit jams and preserves. Other dips may include, Tahini and molasses spreads, black olive spreads, and a type of clotted cream covered in honey. Yum!
Sweets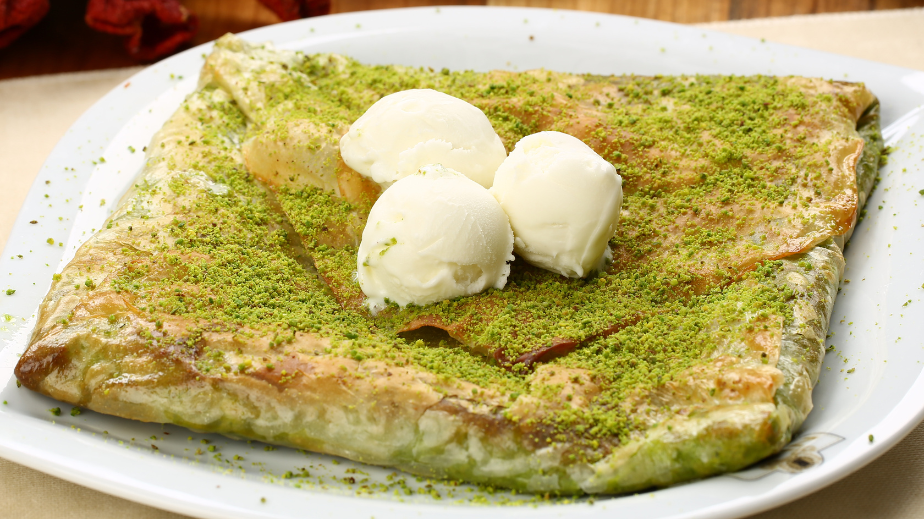 If you still have room you won't be disappointed with the selection of sweets and pastries. So take your time, relax, and make sure you treat yourself to the wonderful experience of a traditional Turkish breakfast. And don't forget to share the experience with a friend! Enjoy!