One of the most challenging things about dining out in Paris is deciding where to go. There is a veritable plethora of possibilities! Even once you manage to pick the place, you'll still need to choose the food. For the uninitiated, this can be a daunting task indeed. A few items on some of the city's menus are famed the world over, such as boeuf bourguignon and coq au vin. As tasty as these can be when done right, you're most likely to find these dishes in overpriced tourist traps.
It is tempting to try the things you've associated with the city since your high school French class, but as Emily in Paris quickly learned, people here don't generally bicycle around sporting bérets with baguettes tucked under their arms. Here's an example of an evening out, from pre-meal apéritif to after-dinner digestif, enjoying some classics of French fare the way that Parisians themselves do when they have a hankering for comfort and tradition.
"Je m'excuse, c'est l'heure de ma Suze."
Start things off right with an outdoor seat at a café just about anywhere in the city center. Order a Suze and sip (not slam!) while you watch the comings and goings of the vibrant mix of visitors and inhabitants. Created in 1889 near the Swiss border, Suze is a brilliant concoction of macerated aromatic Alpine herbs. Long considered something that only your grandparents would ask for, Suze is being rediscovered by a new generation and is enjoying a flush of fashionability. Perfect with a handful of peanuts, this golden-hued lightly bitter brew opens the appetite, preparing you body, mind and soul for the gastronomic delights ahead.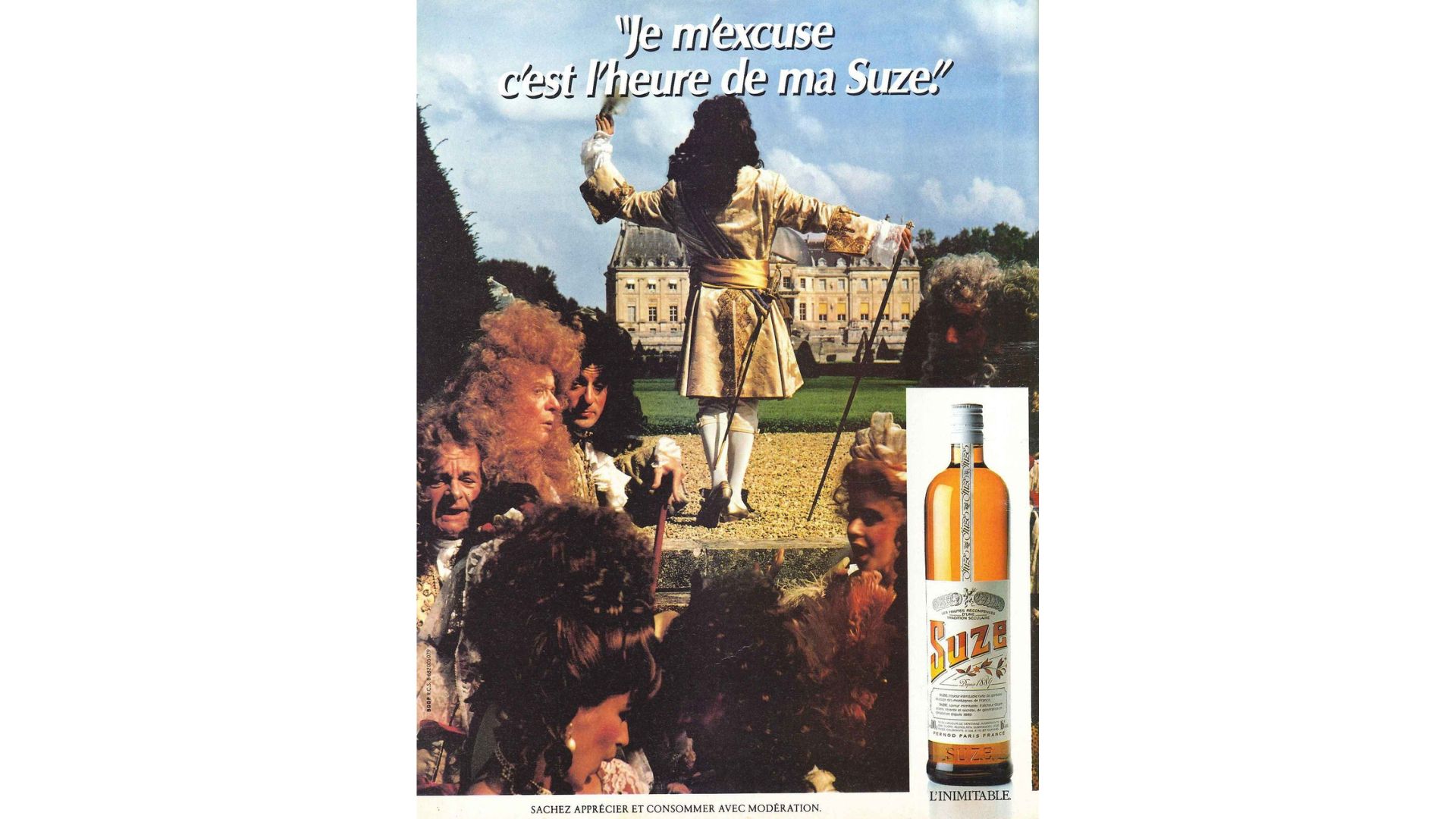 I'm with my Paris born-and-raised friends Romain and Parissa and their precociously clever 3-year-old daughter Artémis. It's that ephemeral time of year when the early evening still holds the heat of the late-summer day, but the slight chill in the air is reminding us of the impending autumn. We sit outside in their back garden sipping our Suze, the just-lit tip of the Eiffel Tower peering over the rooftop, eavesdropping on our conversation.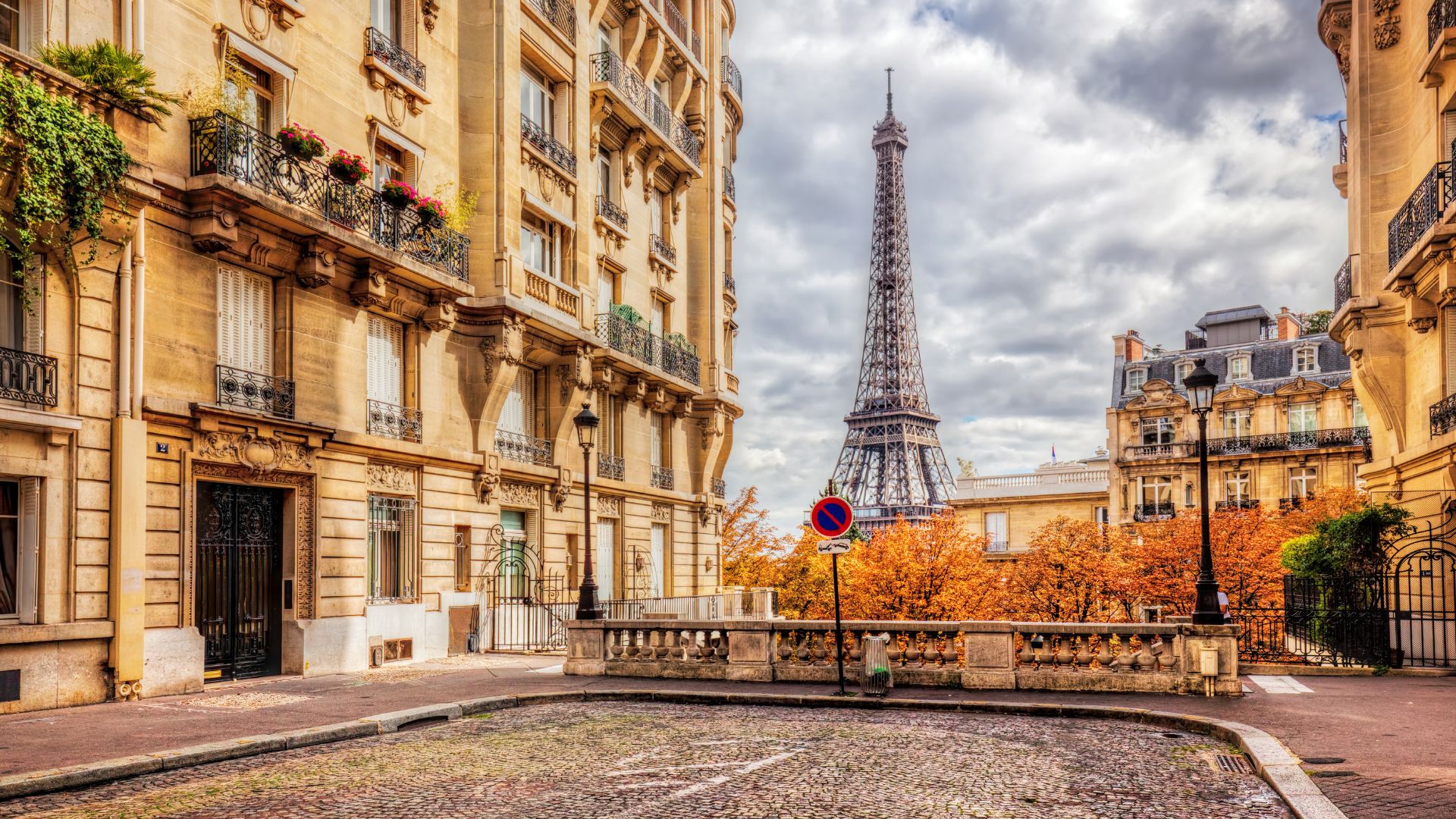 Now feeling a little peckish, we leave the adorable Artémis with Romain's mother and stroll across the Champ de Mars to Arnaud Nicolas (46, avenue de la Bourdonnais). Owned and operated by Nicolas, a highly-decorated chef, the restaurant is quite good. This evening, though, we are here only for a selection of his award-winning terrines and pâtés en croute. We dig into a platter of pastry crust-covered pâté of pork, foie gras and pistachios, terrine made with pickled vegetables, and rillettes. If you don't know about rillettes, allow me to enlighten you. They can be made with goose, duck, chicken, rabbit, even fish, but the most common variety is pork. The meat is seasoned, then submerged in fat and slow-cooked for up to ten hours, then shredded. Spread some on a bit of baguette, sit back and let the food fest begin!
We have a simple but sassy Brouilly from the Beaujolais region to accompany our sampling of charcuterie and to set us up for the more muscular wines we'll be having over dinner.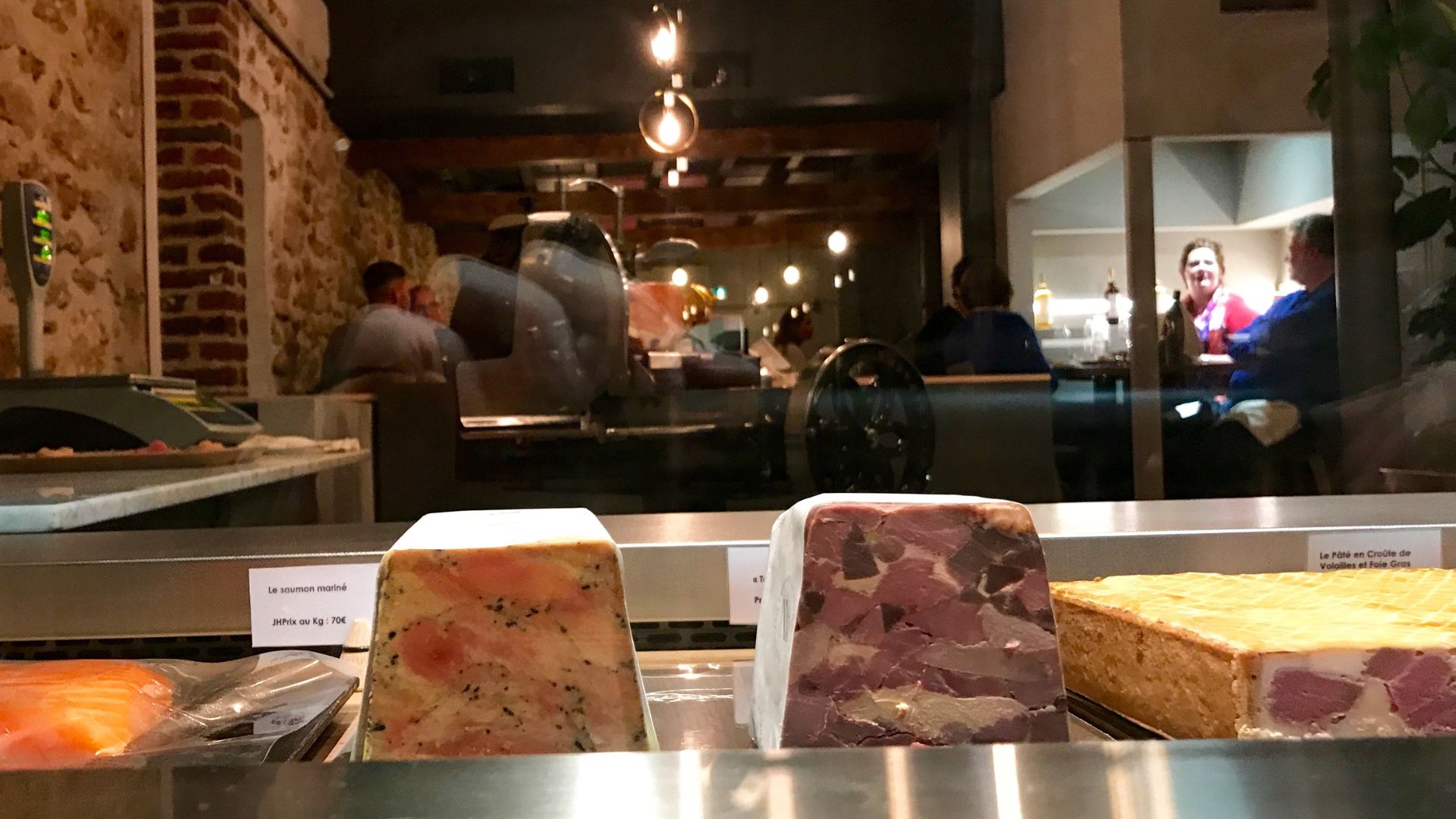 With great discipline, we are careful not to over-order. We know what we've got ahead of us and we want to be able to enjoy it fully. Now it's back across the Champ de Mars to the rue de la Fédération and one of our favorite haunts, Le CasseNoix (56, rue de la Fédération). Surprisingly closed on Saturdays and Sundays, this little restaurant is packed nearly every weekday, so we reserved a table ahead of time.
The menu here changes several times a year, following the seasons and, apparently, chef Pierre Olivier Lenormand's moods and whims as well. At lunch, à la carte options are available, but there is always a slate board featuring the daily prix-fixe menu, one that is de rigueur at dinner. If you haven't played this game before, it's a bit like restricted electives in high school.
As is our wont, we're choosing the wine first. The list is brief but suited to the venue and the menu. I spy a 2011 Côte-Rôtie that makes my eyes glisten with nostalgia. It's a wine from vineyards in the Rhône River valley just south of Lyon, where I was at university eons ago. Made principally from the Syrah varietal typical of this area, this wine is full of flavor, with distinctive notes of dark woodland fruits and spices. But the 5% Viognier, a white grape – it's one of the very few wines, along with the neighboring Châteauneuf-du-Pape, that allows such a mélange – brings a hint of floral freshness. It's an excellent companion for the evening's fare. At 95€ for the bottle, it's a bit of a splurge, but the menu price is so remarkably reasonable – 42€ prix-fixe – that we all readily agree on it.
This evening I'm going light on the entrée since, despite my best efforts, I overdid it a little with the rillettes. I'm having the cremeuse de petits pois creamy pea soup with mint sorbet and chopped prawns, salpicons-style. Thank the sweet gods that meals are never rushed here. I'll have plenty of time to savor it all and digest as I go.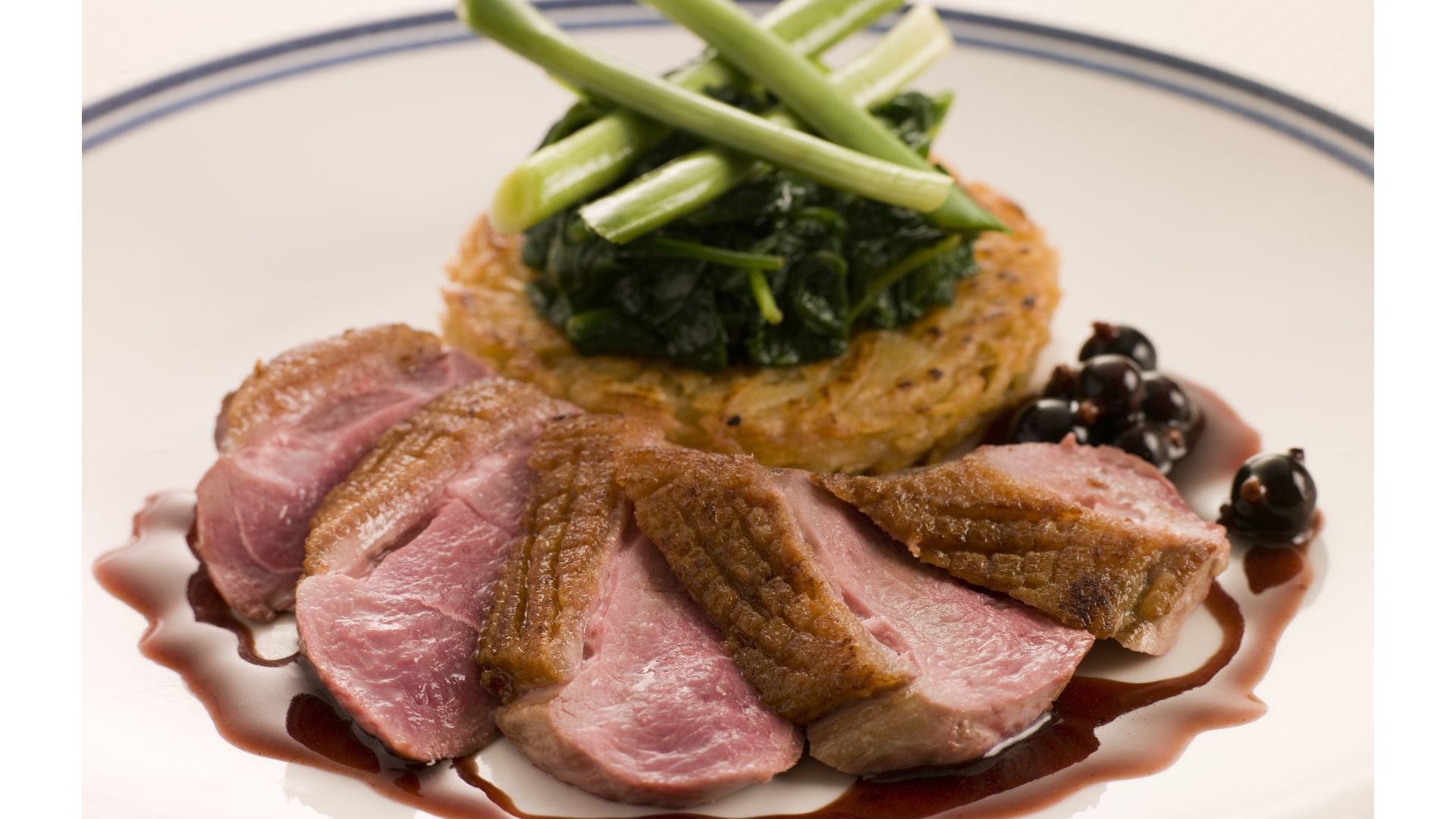 My plat principal, or main dish, is a good old-fashioned magret de canard. As culinary traditions go, this is relatively recent. It was only in the late 1950s that chef André Daguin came up with the clever idea of flash-searing fattened duck breast and serving it medium-rare and thinly sliced, like prime rib. This evening's magret comes with a sauce made with the rendered fat and the cooking juices of the meat, and I think I detect a splash of brandy. Divine.
Alongside the duck are roasted oven-roasted thick-cut potatoes with salt, pepper and fresh parsley. Crunchy on the outside and tender on the inside, they are perfect for soaking up the succulent sauce once I've devoured all the duck.
For dessert I'm torn. I was counting on the île flottante, a delectable combination of baked sweetened fluffy egg white buoyantly bouncing on a sea of custard cream. Bu then I saw the cheese… a platter of fairly solid sheep cheese, a semi-soft cow's milk, and a creamy spreadable chèvre, or goat. I know Parissa will have the île flottante – she adores it – and not the cheese – she despises it.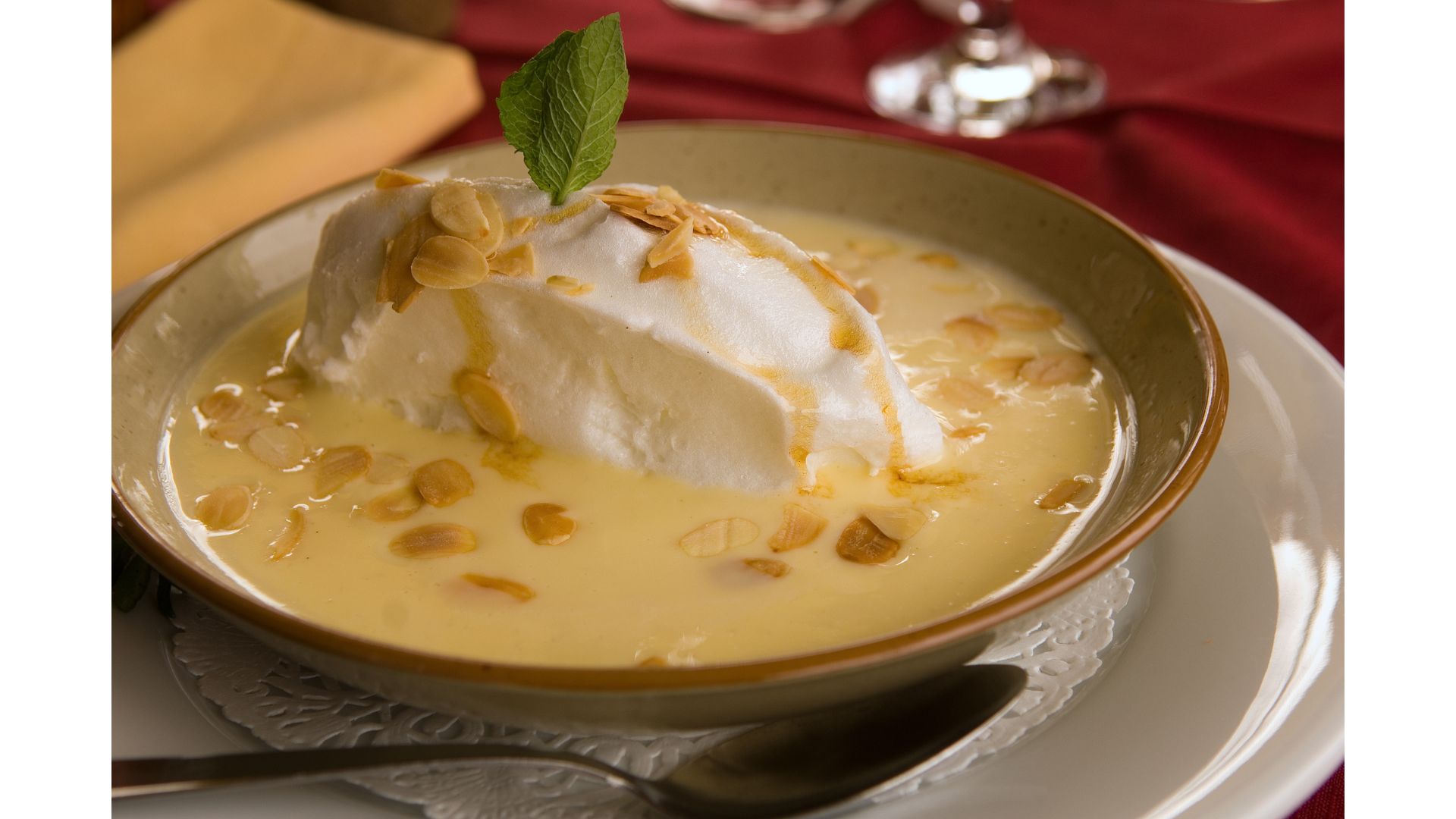 For Romain, on the other hand, cheese trumps all. I am prepared to strike a bargain: I'll get the île flottante that I have been looking forward to all day, but I'll leave half for Romain, in exchange for half of each of his cheeses. To sweeten the deal, I offer to break into the Alain Ducasse chocolates I picked up earlier in rue Cler, ones I was planning to take home with me. Knowing full well how spectacularly these dark mildly bitter morsels will go with the whisky and cigars we'll be having in their garden later, Romain accepts my offer.
We wrap things up at Le Casse-Noix with a wee dram of Calvados, the double-distilled apple liqueur from Normandy. It's a fitting way to finish off our meal and usher in the season of golden tinges and russet shades of the leaves that will soon fall.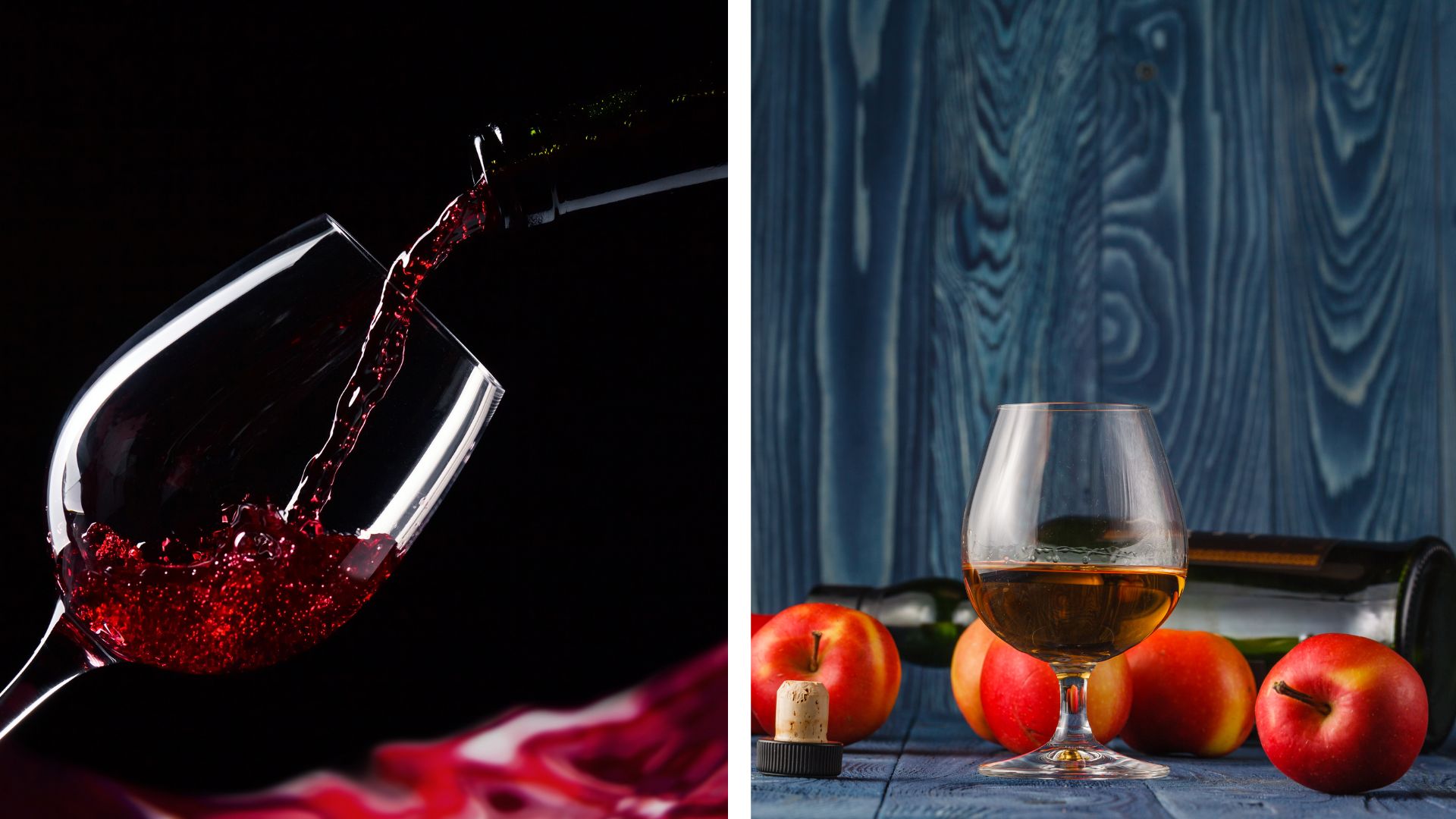 A short stroll brings us back to their house. As Parissa goes to check on the sweetly slumbering Artémis and gently snoring Grandmère, Romain and I set out the Scotch and cigars, adding Parissa's stash of looseleaf tobacco and rolling paper, saved in an air-tight bag for just such occasions. It seems appropriate – to the company and the mood – to play a mix alternating between Miles Davis and Juliette Gréco, protagonists of the post-war Paris music scene who met and fell desperately in love in 1949. The blend of smoke and Scotch, melancholic trumpet and husky alto voice, fine food and good friends, inspires a sense of peace and well-being.
Paris has done it again.