What is it about the other side of the river? Paris has its Rive Gauche, Rome has Trastevere and London its South Bank. But whether you cross the Seine, the Tiber or the Thames, the one constant is that you'll experience a different side of the city on the other bank of the river. Florence is no different: across the Arno you'll find the vibrant Oltrarno neighbourhood (literally 'beyond the Arno'). A historic quarter of the city with an atmosphere and culture all its own, Oltrarno is where Florentines head to socialise, eat, drink and be merry away from the tourist crowds of the city centre. Next time you're in Florence do yourself a favour and join them. To help you get started, find out where the locals go with our list of the best bars in Oltrarno.
Le Volpi e l'Uva
Piazza dei Rossi 1R
View this post on Instagram
The place to go for serious wine enthusiasts in Oltrarno, Le Volpi e l'Uva encapsulates everything that is brilliant about an Italian enoteca. An apparently humble hole-in-the-wall establishment that hasn't changed a jot since it opened 30 years ago, the unassuming exterior conceals an Aladdin's cave of gourmet delights within. A wide selection of reds, whites and sparkling by the glass means that you can chart a varied course through Italy's different wine regions in a single evening, while a vast cellar expands the by-the-bottle choice if you're in a group. Delightful small-plates to accompany your wine choice might include a crostino with truffle and sausage, smoked trout, platters of local cheese, or lardo di cinta cinese - mouth-watering and meltingly soft pork fat from a rare breed of Tuscan pig. Prices are more than reasonable for the quality.
J' Vinaino
Borgo S. Frediano, 6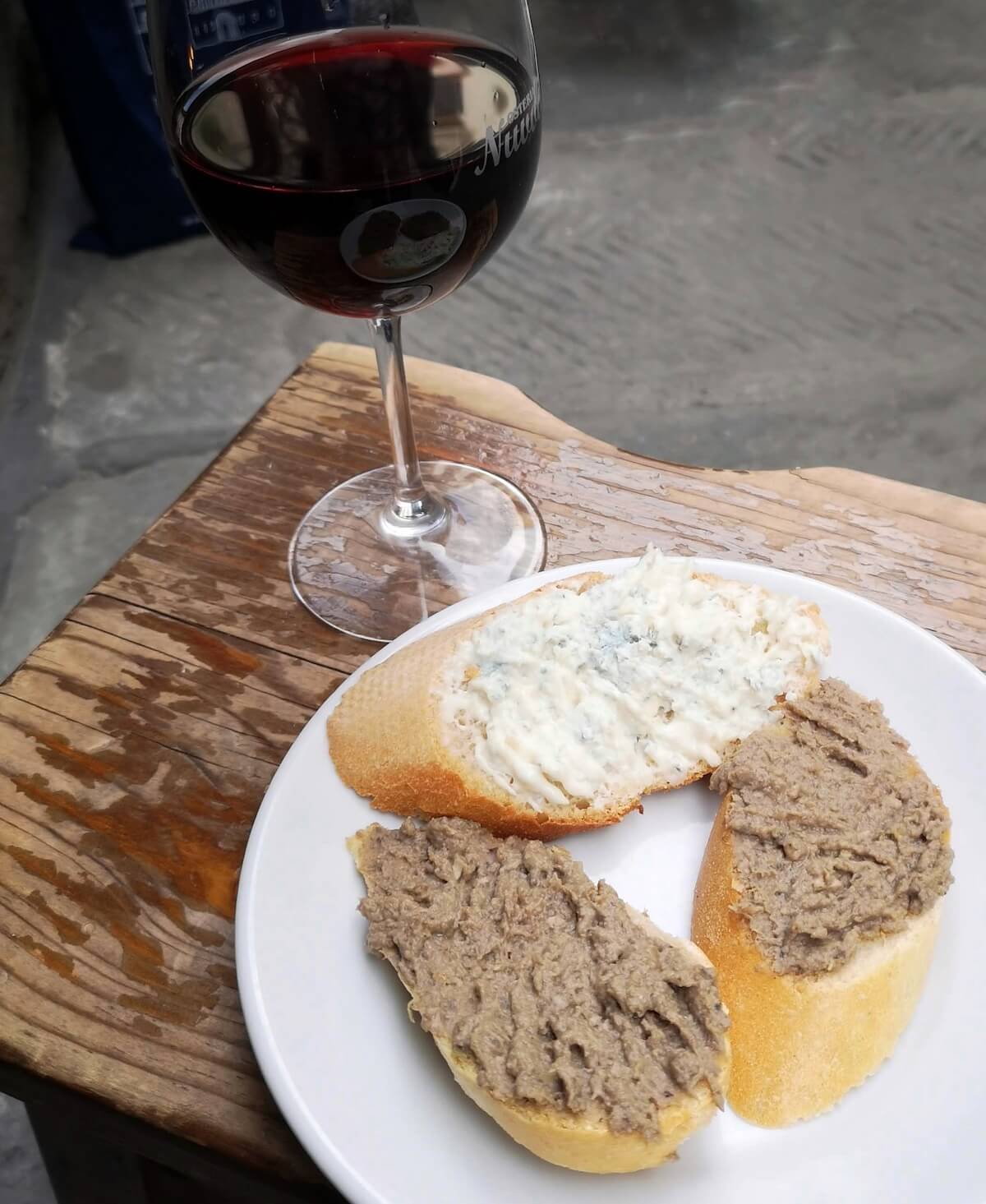 A throwback to the no-frills wine-bars that were once a staple of every street-corner in Florence, rustic J'Vinaino eschews the hipster vibes of many of its neighbours on bustling Borgo San Frediano and sticks to what it does best. Pop in before dinner for a generous glass of Tuscan red accompanied by some simple cold cuts and schiacciata (Florentine flatbread) at very low prices. The perfect place to experience Firenze come una volta.
Il Gusto e L'Uva
Via del Leone, 39
View this post on Instagram
This cracking side-street bar is one of our favourite bars in Oltrarno. The fun and eclectic interior is a bric-a-brac of wine boxes, grain sacks, artworks and creeping potted plants, always alive with chatter. A changing list of wines by the glass are served from vintage taps set into a tile wall behind the bar; order a calice and take advantage of the complementary taralli. if you're peckish for something more substantial, homemade pizzas fit the bill.
Pitta M'Ingolli
Piazza Santo Spirito, 17
Our favourite bar on vibrant Piazza di Santo Spirito, Pitta M'Ingolli is a guarantee for a morning cappuccino and brioche, evening drinks and everything in between. Reasonable prices, friendly staff and a great view make this a place to linger. Find yourself a table on the square outside, and settle down to watch Italian street-life at its best.
La Cité
Borgo S. Frediano, 20/R
View this post on Instagram
This stylish bookshop-cum-bar offers up a slice of Parisian shabby chic on the Arno's Southern bank. A great spot to hole up with a coffee and a book during the day, as evening rolls around La Cité's eclectic interior welcomes locals and visitors alike in search of a chat over a glass of wine or a spritz. Frequent book readings and live music events add to the artsy vibe.
Santarosa Bistrot
Lungarno di Santa Rosa
View this post on Instagram
There are few more pleasant spots to while away a sunny afternoon in Oltrarno than Santarosa's leafy garden or spectacular conservatory. This hip all-day cafe and bistro is a popular lunch spot in the shadow of the medieval Porta San Frediano, and the relaxed atmosphere will tempt you to stay put for aperitivo hour as well. Popular with the international crowd and famous for its Sunday brunches.
The Speakeasy 23
Via San Niccolo 23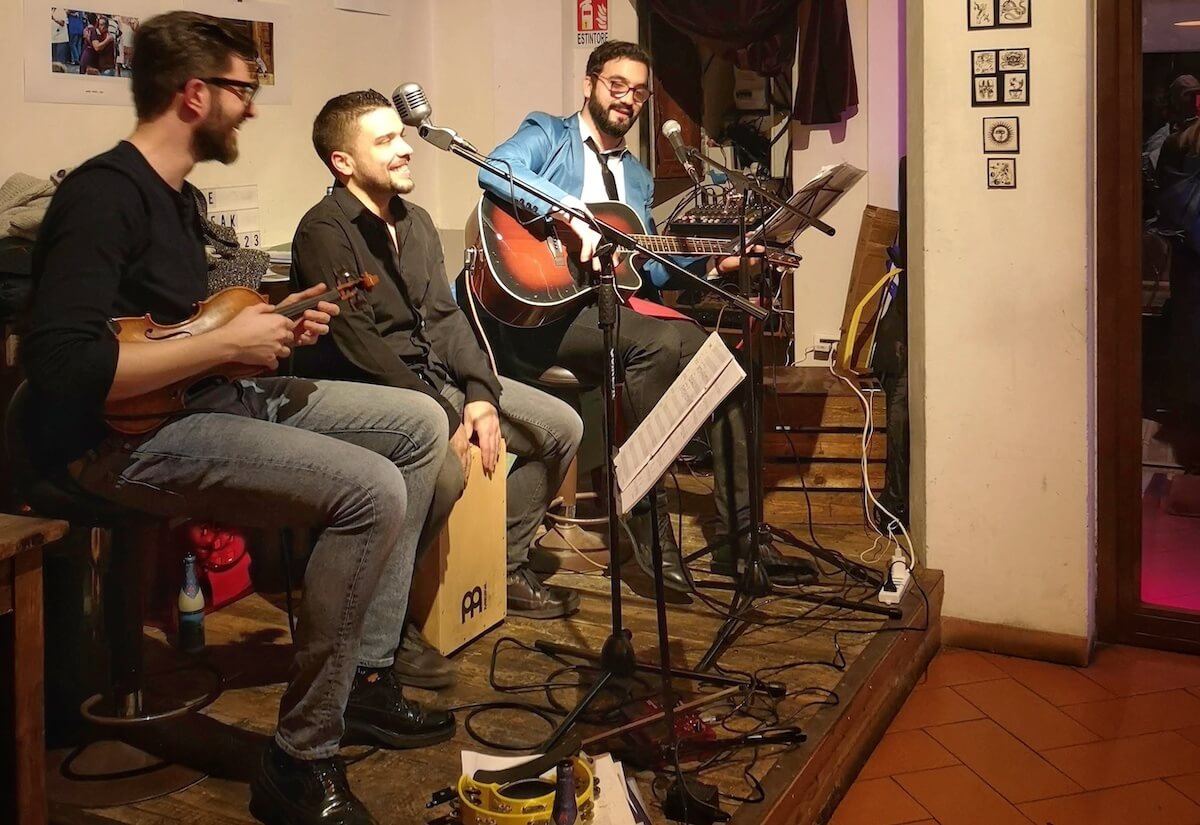 If you're looking for some live music to go with an after-dinner drink, then The Speakeasy 23 gets our vote. Located in the charming San Nicolo district at the base of the hill leading up to Piazzale Michelangelo, the Speakeasy is very much a locals haunt where tourists are in the minority, which makes a refreshing change in Florence. A rich cultural calendar including music concerts from up-and-coming local outfits, poetry readings (often in the form of improvised head-to-head contests), art exhibitions and more make the Speakeasy a must-visit for anyone interested in the local arts scene, while a diverse crowd and excellent rum cocktails will keep you occupied until the early hours. Also offers a rich aperitivo buffet.
Volume
Piazza Santo Spirito, 3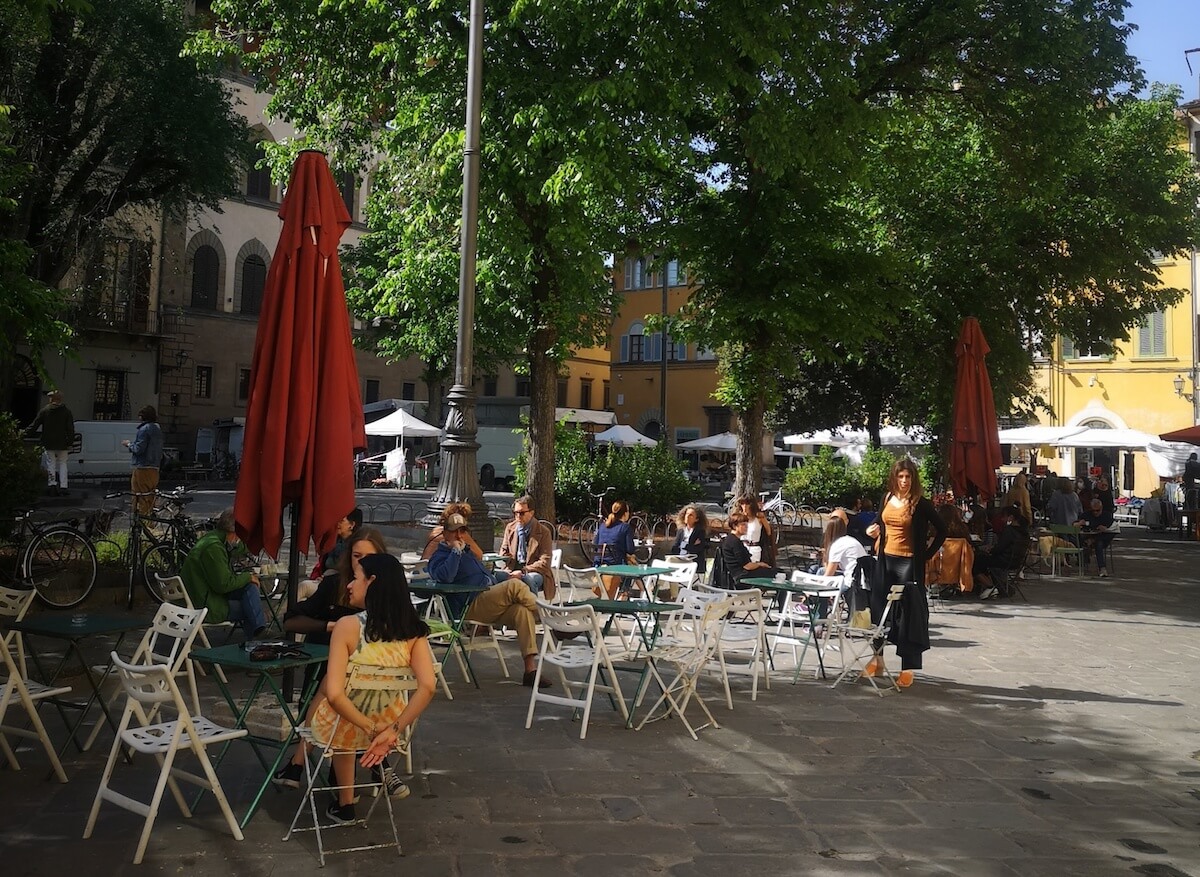 Another reliable option on Piazza di Santo Spirito, we like to grab an outdoor table at Volume to catch the last of the setting sun. A wide variety of cocktails, beers and wines by the glass at reasonable prices draws a young crowd for aperitivo hour; plenty of seating means you'll likely find a spot even on a busy evening.
Caffe Notte
Via delle Caldaie, 18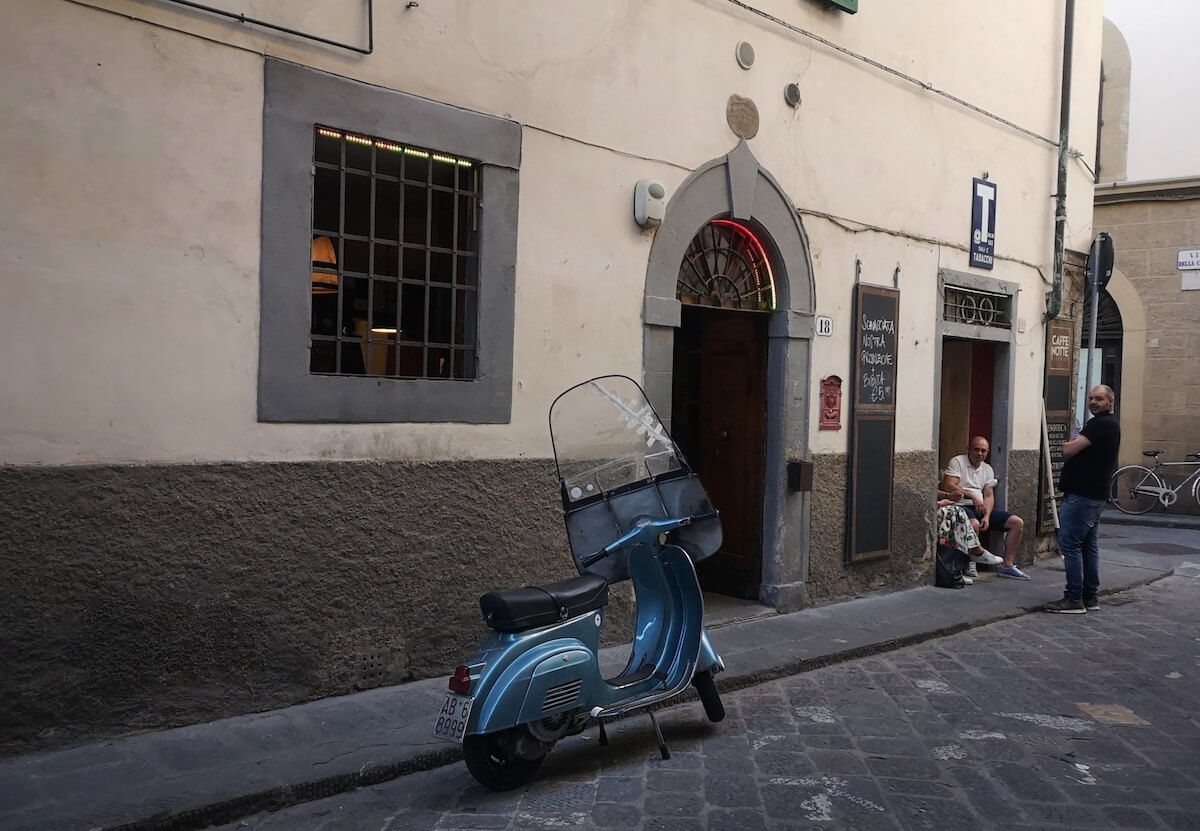 Caffe Notte is the corner bar everyone wants in their neighbourhood. The perfect spot for an after-work drink with friends, everything about Caffe Notte is refreshingly low-key. Tucked away on a side street to the south of Piazza Santo Spirito, stop off for a coffee at one of the kerbside tables or head inside to the elegant blue-tiled bar to order a glass of wine in convivial surroundings.