This week we are happy to feature a guest blog from our friend Eldrid from trip101.com, who gives us the rundown on some of the finest hiking trails in Italy. We can't wait to get walking!
When you think of Italy, you'll probably think food above all else. But what else comes to mind? Cities like Florence and Venice adorned with Renaissance architecture, and some of the most incredible art in the world. But Italy has many feathers in its cap when it comes to tourism. Think of rugged coastlines, rolling Tuscan hills, the Alps and the Dolomites and you have one of Europe's best hiking destinations.
In this article, we'll take a look at the best and most beautiful hikes in Italy, so that you can make the most of the beautiful weather and miles or trails there!
Cinque Terre, Liguria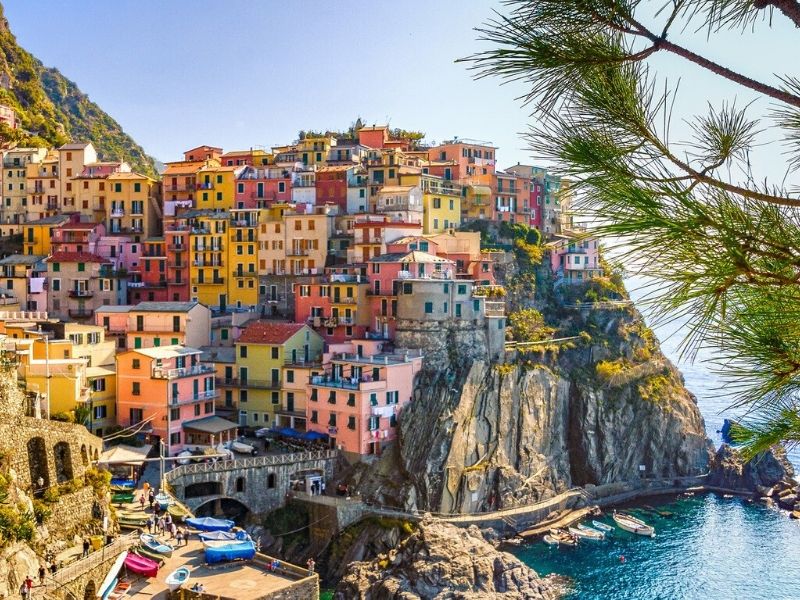 It's the picture postcard image of Italy. Pastel coloured towns precariously clinging on to the cliff side as the Ligurian Sea laps against the rocks and beaches of the area. Cinque Terre is made up of 5 villages – Riomaggiore, Manarola, Corniglia, Vernazza, and Monterosso al Mare. They're connected by the Sentiero Azzurro, a 12km path that can be done in a day if you really want to. It's one of the easiest treks on our list. Make sure when you stop for lunch you try some famous Ligurian pesto! Liguria is also known for its attractive beaches, medieval buildings and pretty stone houses. Check out for this list of Airbnb vacation rentals in Varigotti, Italy for a cozy place to stay while you're here.
Selvaggio Blu, Sardinia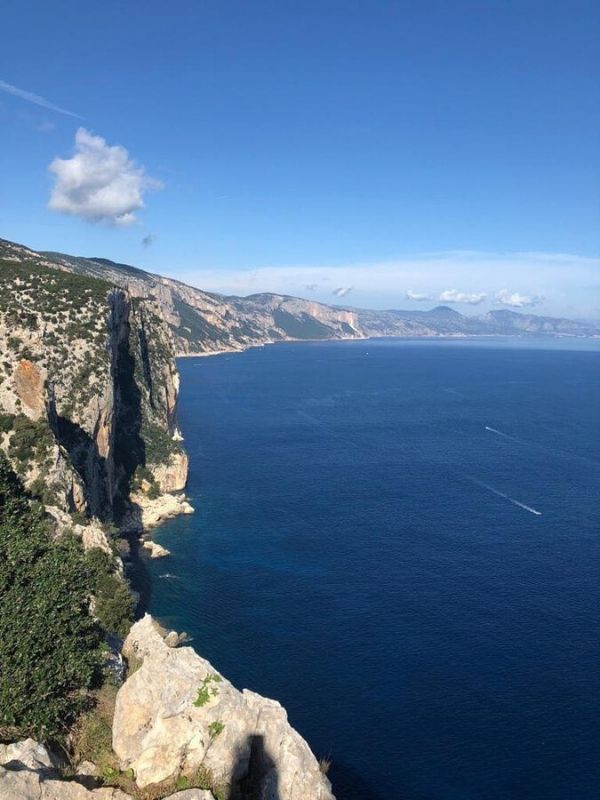 Selvaggio Blu is beautiful, but it's not one a hike to be taken lightly. Not only will previous hiking experience benefit you on this trek, but a bit of mountaineering expertise won't go amiss either! Although it's one of the most difficult ones we've picked, it's well worth the effort. Selvaggio Blu takes you along the isolated and wild coastline of the Golfo di Orosei, and has spectacular views of the Mediterranean. After your trek, treat yourself to an unusual sarda dessert, made with pecorino cheese!
Mount Etna, Sicily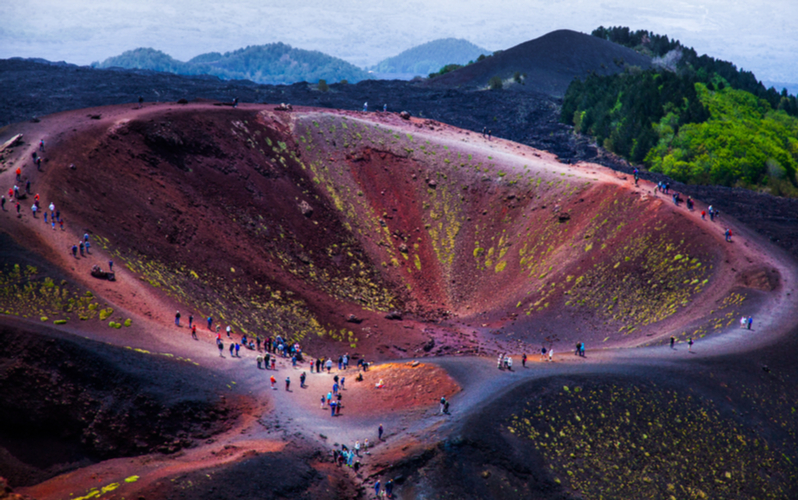 If given the opportunity to hike on the highest active volcano in Europe, why would you say no?! There are a number of hiking routes on Mount Etna, and you should select one that's suitable for your level of experience and fitness. Remember that because it's so high up, snow can remain on the mountain pretty much all year round too. Treks can be challenging on Etna, so if in doubt, consider taking a guided tour. The craters and Mediterranean views are just some of the best rewards that await you! For sustenance, wrap up a couple of arancini rice balls and stick them in your backpack!
Sentiero degli Dei, Amalfi Coast, Campania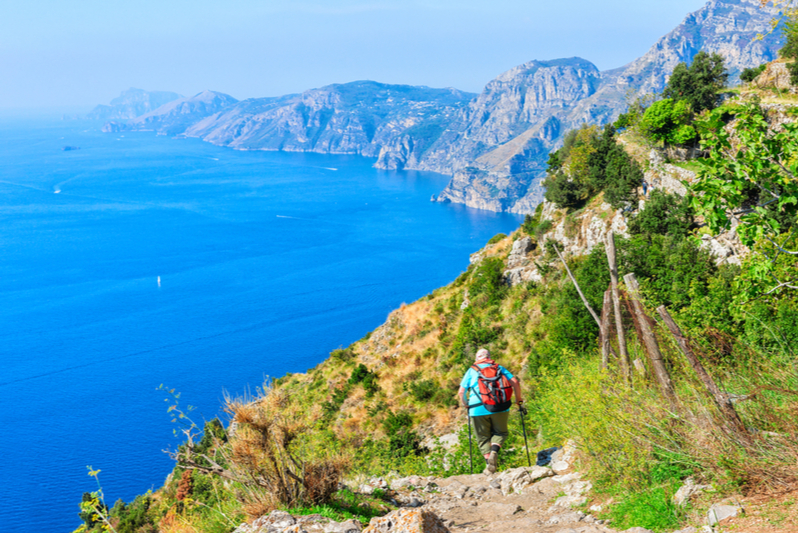 If you liked the sound of our first hike, Cinque Terre, we're pretty confident that Sentiero degli Dei will be right up your street (or hiking path) too! The 'Path of the Gods' connects villages along the rugged and beautiful Amalfi Coast, all the way from Positano to Praiano. You'll go through lemon plantations, terraced hillsides, and constantly have views of the stunning Capri bobbing in the water. Since you're so close to Napoli, try a traditional pizza made with the freshest of ingredients. As an aperitif, wash it down with a fresh shot of Amalfi Coast limoncello!
Tre Cime di Lavaredo, The Dolomites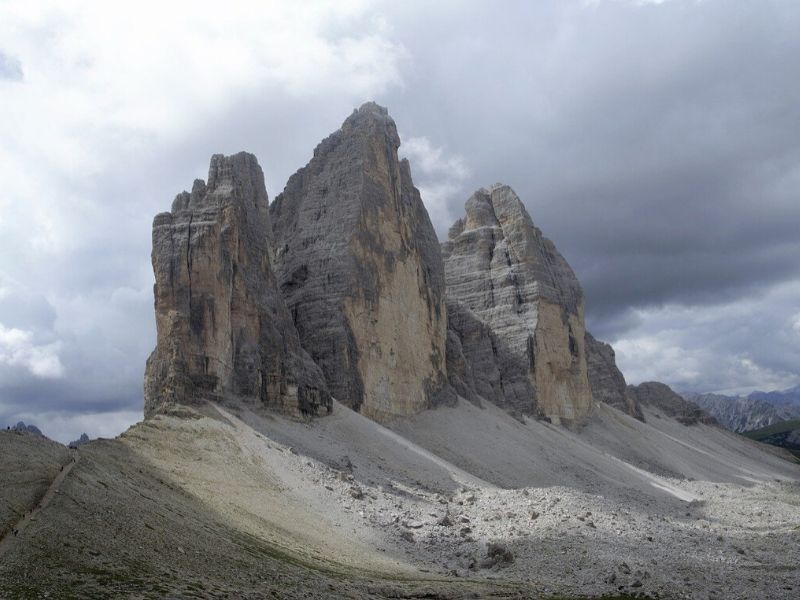 Located in the Parco Naturale delle Dolomiti di Sesto, The Tre Cime di Lavaredo are one of the most stunning sites in the whole of Italy, almost like something from Lord of the Rings! Don't forget your camera, as these photogenic rock formations are just one of the amazing snaps you'll get on the 9.5km trek. If you've more time in the Dolomites, check out some of the clear lakes and pristine forests in Italy's best hiking region. Food here has a more German twist, so the perfect round off your exhausting day is with a tasty strudel!
Corno Grande, Abruzzo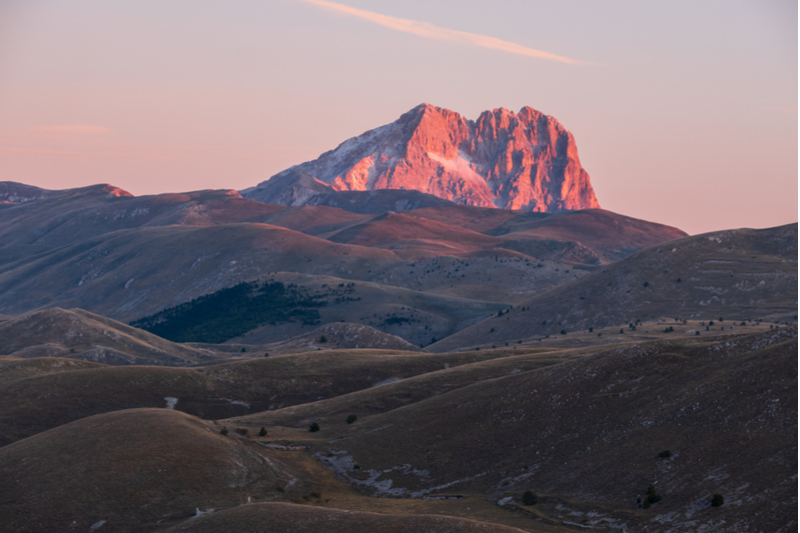 Parco Nazionale del Gran Sasso in the Italian Appenines is one of the largest national parks in the country. It just so happens to be home to the range's highest peak, Corno Grande. Taking the via normale (normal route) is a moderately difficult hike, but should you wish to go direct to the summit on a shorter route, you'll need plenty of hiking experience and there's some scrambling involved. Views from the summit go as far as the distant blue Adriatic Sea, and Italy's southernmost glacier, the Calderone. Maccheroni all Chitarra is probably the best known Abruzzese dish, and will give you plenty of energy to conquer Corno Grande!
The Chianti Trail, Tuscany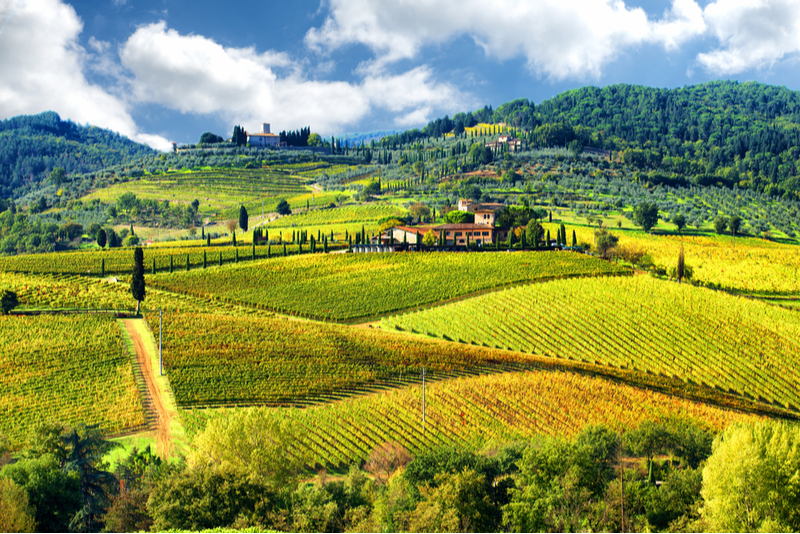 The Chianti Trail is the road that connects Florence and Siena, but there are plenty hills between the two cities that show you the best of this evocative region. Take old farmer's paths and see bell towers rising out from the behind the hills, as you pass historic towns like San Gimignano and Monteriggioni. The Via Francigena runs through Tuscany and hiking a section of this is a fantastic way to see the region. We recommend trying lots of Chianti, but not on an empty stomach. You do actually want to get to the end of the walk! A great Tuscan meal to give you energy and tantalise your taste buds is pappardelle al cinghiale (wild boar pasta).
Monte Bianco, Valle d'Aosta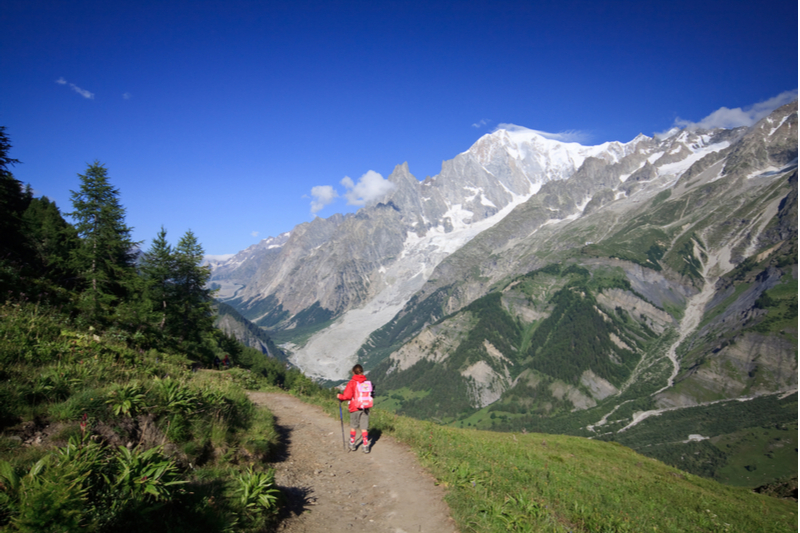 Monte Bianco is the highest mountain not only in Italy, but Western Europe, and the classic hiking route starts in Courmayeur. In fact, if you do the full Monte Bianco trek, it takes 10 – 12 days and will pass through Switzerland and France too. If that sounds a little bit too difficult or time consuming, you can just take a cable car up Monte Bianco from Courmayeur! In Valle d'Aosta, you can't look past a tasty fondue after a tough but rewarding hike.
So, get your boots and poles and book that flight!
That concludes our list of the best and most beautiful hikes in Italy. We hope that you've found it useful and have a better idea of where you want to go on your trip to this gorgeous country. Also, you might have an idea of what foods you want to try when you've had a long but rewarding day out in the countryside!