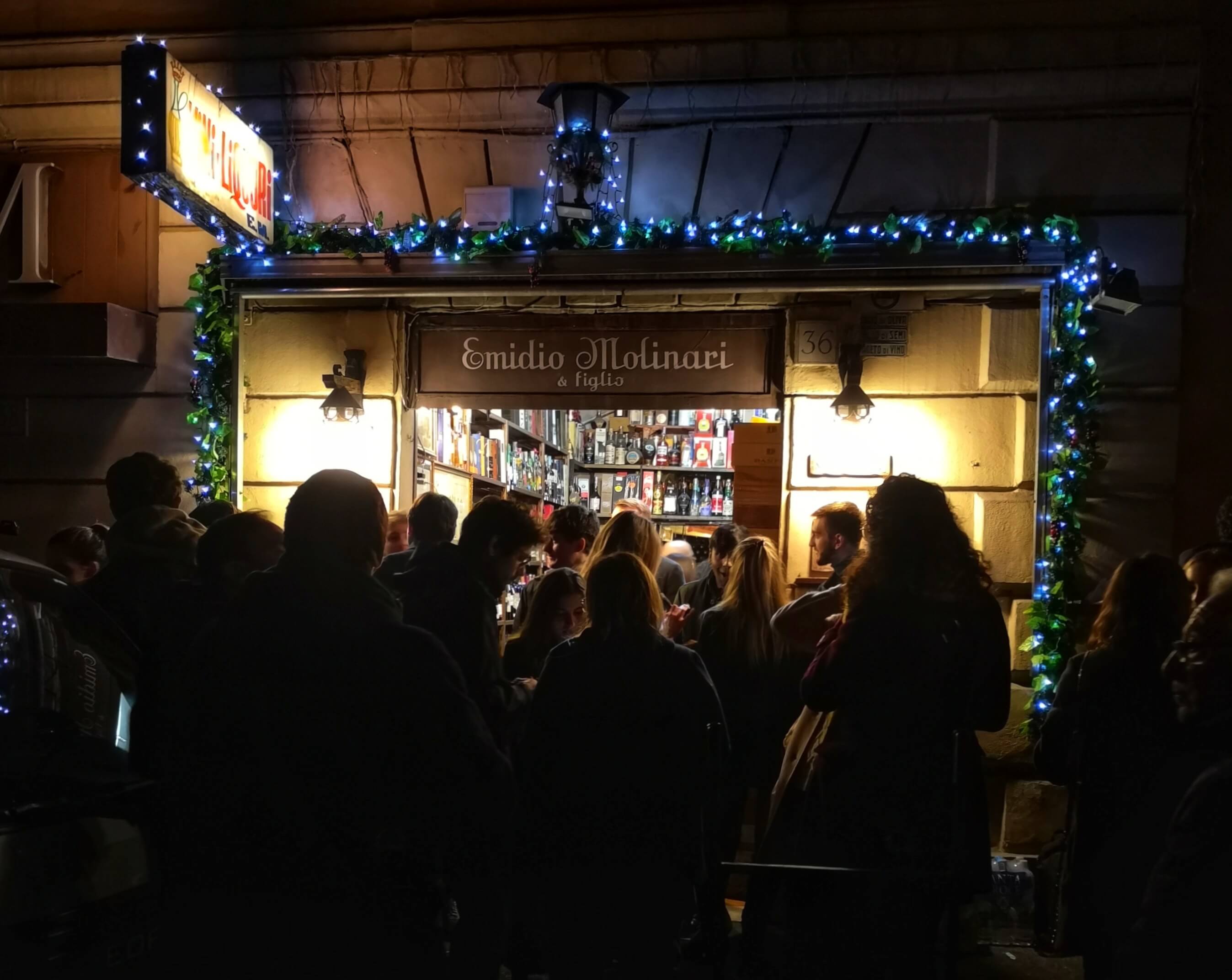 Nothing compares to the experience of settling down with a glass of wine after a long day's sight-seeing in the Eternal City, letting the animated chatter of Romans chewing the fat of the day wash over you. In Italy wine is revered with nothing short of religious fervour, and every neighbourhood has its wonderful go-to places to sample the fermented delights of the noble grape. Known as enoteche in Italian, these places often have extraordinarily extensive wine lists featuring producers from up and down the Italian peninsula and beyond. Advice and recommendations are always freely given, so be sure to be adventurous and try a variety you're unfamiliar with. Many enoteche offer up impressive food pairings to go with your tipple as well, so if you want to make a night of it you won't go hungry either.
Now your thirst is piqued, check out our selection of 10 great places to drink top-quality wines surrounded by locals in the Eternal City! For our money, these are some of the very best wine bars in Rome.
1. Enoteca Il Piccolo
Centro Storico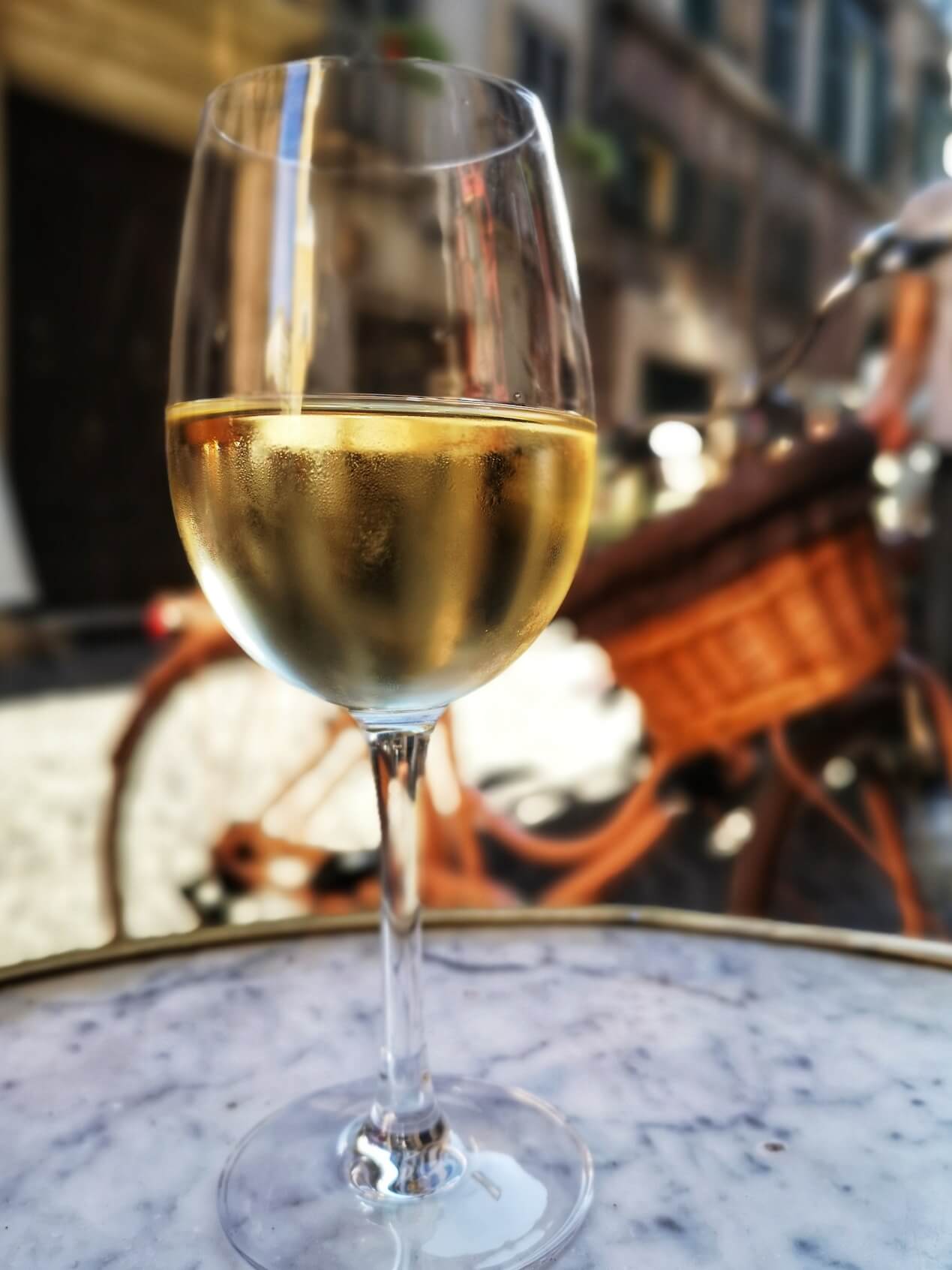 Located on one of the most atmospheric streets in the centro storico a short hop from Piazza Navona, venerable Il Piccolo is the place to go to grab an early-evening glass and engage in a spot of top quality people watching in the shadow of Pasquino, Rome's famous speaking statue. Small by name as well as by nature, the seats outside Il Piccolo spilling out onto the street are always thronged with locals, where old-timers arguing politics and food (this is Italy, after all) rub shoulders with the hiply-dressed denizens of the centro. Prices are more than reasonable, starting at €4 for a generous glass.
Il Piccolo, Via del Governo Vecchio 74
2. Emidio Molinari e Figlio
Fiume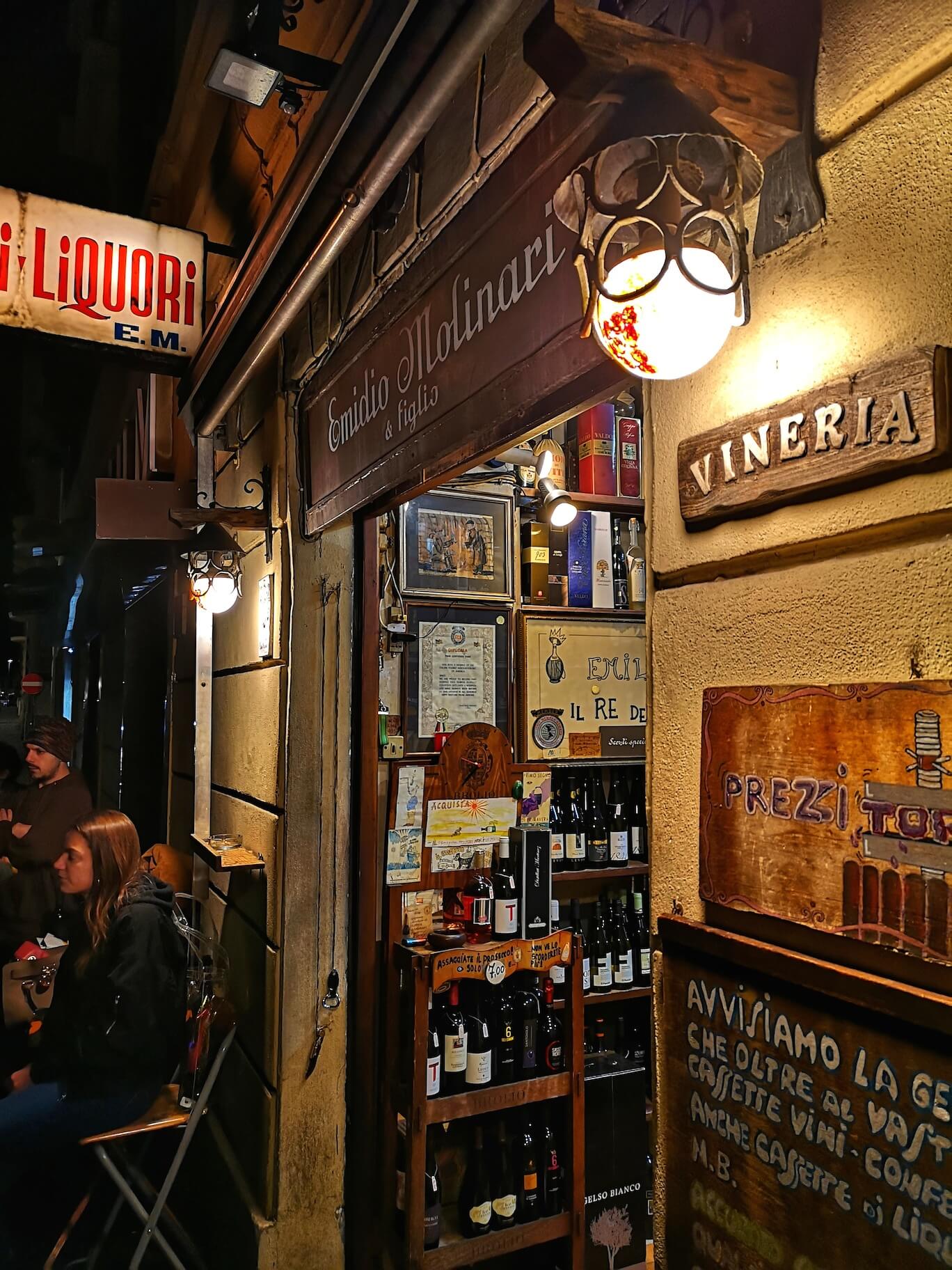 Time seems to stand still at Enoteca Molinari, where dusty shelves piled high with intriguing bottles and labels (some from as far back as the 1920s) line the walls of this diminutive wine shop in the well-heeled Fiume quarter, just a few steps from the MACRO Museum of Contemporary Art. A real family affair, Emidio arrived in Rome from Molise to open his wine shop in 1964, and it's been here ever since; these days his son Antonio has the reigns, and along with daughter Veronica never seems to tire of dispensing valuable recommendations as he pours out unending streams of libations to a thirsty local crowd, who throng the street outside as they perch their glasses in ever more perilous positions on conveniently parked scooters and cars. Incredible value at just €2.50 a glass, Molinari is unsurprisingly popular with the student crowd from nearby LUISS University. If you're in the market for something with a little more pedigree, Molinari still has you covered with a bewildering array of quality wines by the bottle.
Enoteca Molinari, Via Brescia 36
3. Chourmo
Certosa Pigneto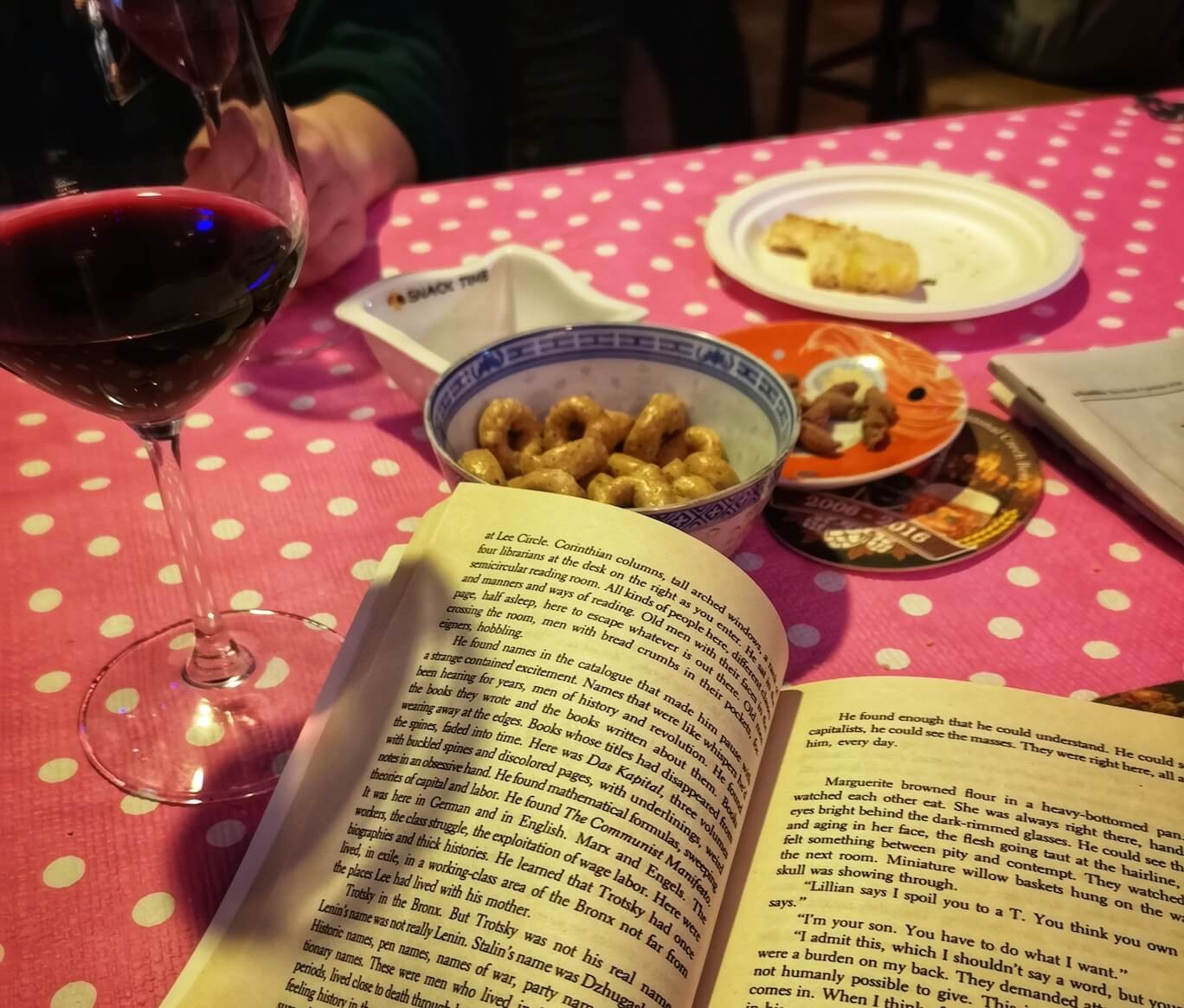 Just a couple of doors down from iconic Roman trattoria Betty e Mary in the charming neighbourhood of Certosa just to the east of Pigneto, Chourmo is the local bar you've always dreamed about. No frills - just friendly owners (chances are the ever-charming Salvatore will be your new best friend), a diverse local crowd, great Italian wines by the glass at low prices, and regular free jazz sessions at the weekends. What more could you ask for? As an added bonus, if you want to extend your night in the area, the equally lovely wine-bar/bookshop Shakespeare&Co. is just across the road.
Chourmo, Via Galeazzo Alessi, 122
4. Il Vinaietto
Campo de'Fiori
Forget the tourist traps lining venerable Campo de'Fiori with their hawkers and special offers. To get a real taste of the unspoiled atmosphere of one of central Rome's most atmospheric neighbourhoods head around the corner to historic Il Vinaietto on Via del Monte della Farina instead. Locals abound at this always buzzing vineria, their enthusiastic chatter spilling out onto the street as the place fills up after work - no wifi or smart-working going on here! A generous glass will only set you back about €3 or €4, whilst the people-watching is priceless. So push your way inside the tiny shop, a jumbled mix of eclectic memorabilia including posters from the Italian Communist Party and shelves creaking with bottles, order a glass and make your way outside to drink in the thrilling street-theatre of Rome. The Eternal City at its vibrant and colourful best.
Il Vinaietto, Via del Monte della Farina 38
5. il Sori
San Lorenzo
Bucking vibrant San Lorenzo's reputation for dive bars and ultra low-frills student haunts, il Sori is a seriously classy wine bar with unimpeachable oenophilic bona-fides. Owner Pasquale decided to open a wine bar when he realised his house had more or less become a cantina to fuel his passion, and so Il Sorì was born. A real labour of love, il Sori boasts a vast and highly personal range of wines by the glass and bottle. Oh, and the food offerings are delicious too - classic small plates to accompany your choice range from platters of cured meats, cheeses and olives sourced from artisan producers up and down the peninsula to more elaborate offerings like polpo a la gallega (octopus and potatoes) and steak tartare.
Il Sorì, Via dei Volsci 51
6. Ai Tre Scalini
Monti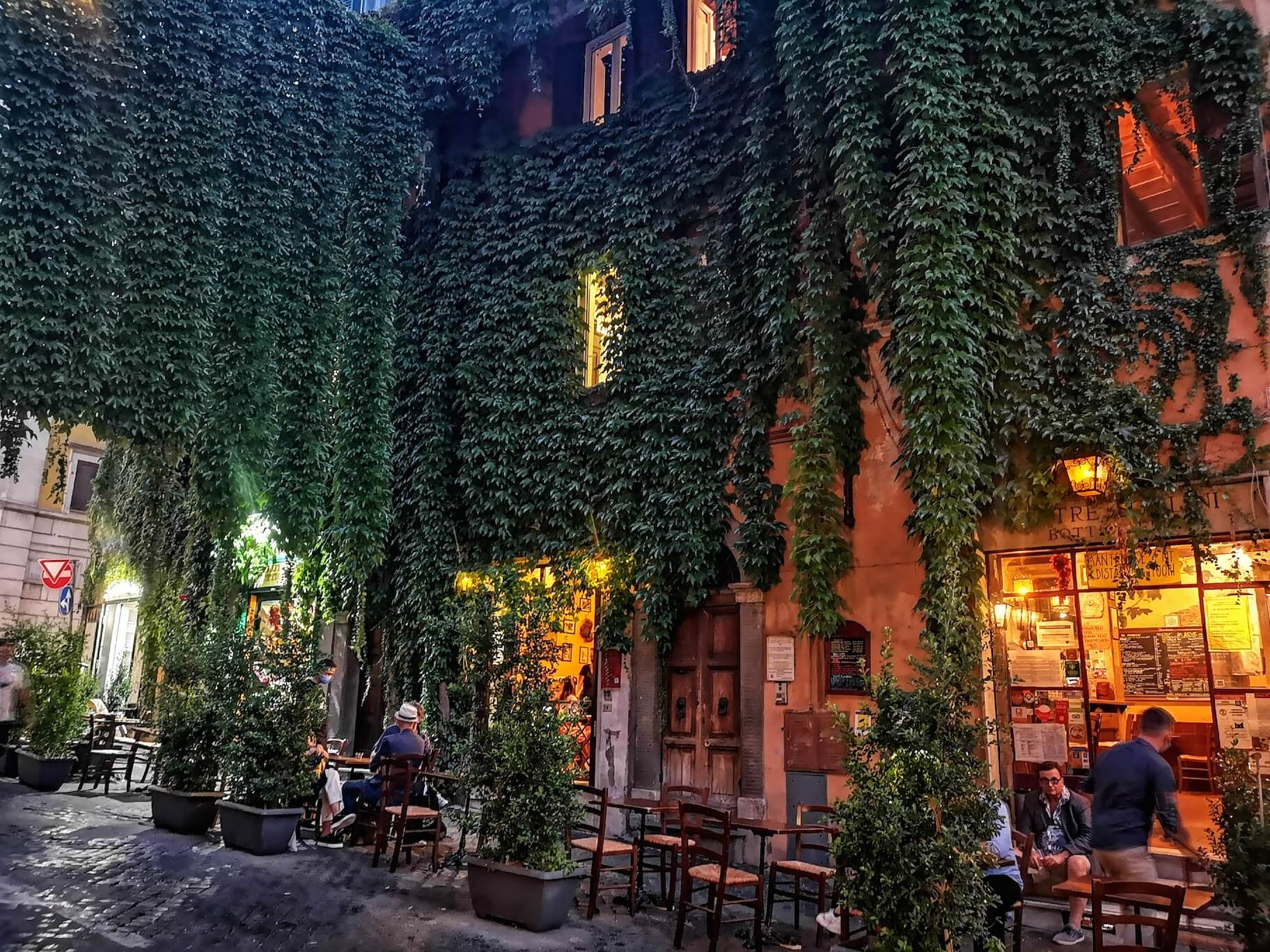 An institution in the hip Monti neighbourhood, bohemian Ai Tre Scalini has been offering up tipples to thirsty travellers since way back in 1895. You can feel the weight of history in its atmospheric interior, but this is one wine-bar that's never stuffy - Ai Tre Scalini draws a hip young crowd attracted by the reasonably priced wines by the glass and carafe. Located on the corner of Via Panisperna, you'll know you're in the right place when you spy the wonderful creeping vines that snake their way over the street. If you can't get a table here, don't despair - Barzilai (a Roman measure of wine equivalent to 2 litres, named after a politician famous for offering up such monster carafes of vino to prospective voters) just across the street is a more than acceptable alternative.
Ai Tre Scalini, Via Panisperna 251
7. Il Goccetto
Centro Storico
View this post on Instagram
Ultra classy il Goccetto (meaning 'little drop', although chances are you'll be having a lot more than that if you stop in) is perhaps the perfect expression of everything that makes downtown Rome so special. Open since 1983 and located on a sweeping Renaissance street just steps from the Tiber, Il Goccetto is housed in a stunning palazzo built by 16th-century starchitect Antonio di Sangallo way back in 1527. The beautiful interior is a mix of 17th-century detailing and works of modern art, whilst a chalkboard details the more than 20 offerings by the glass, which change daily. With nearly 1,000 different bottles to choose from as well, you're sure to find your perfect wine here. Food means small plates like salmon cured with beetroot, caprese salad with oven-dried tomatoes or tiella from Gaeta.
Il Goccetto, Via dei Banchi Vecchi, 14
8. Wine Art di Tiziana Ciampetti
Esquilino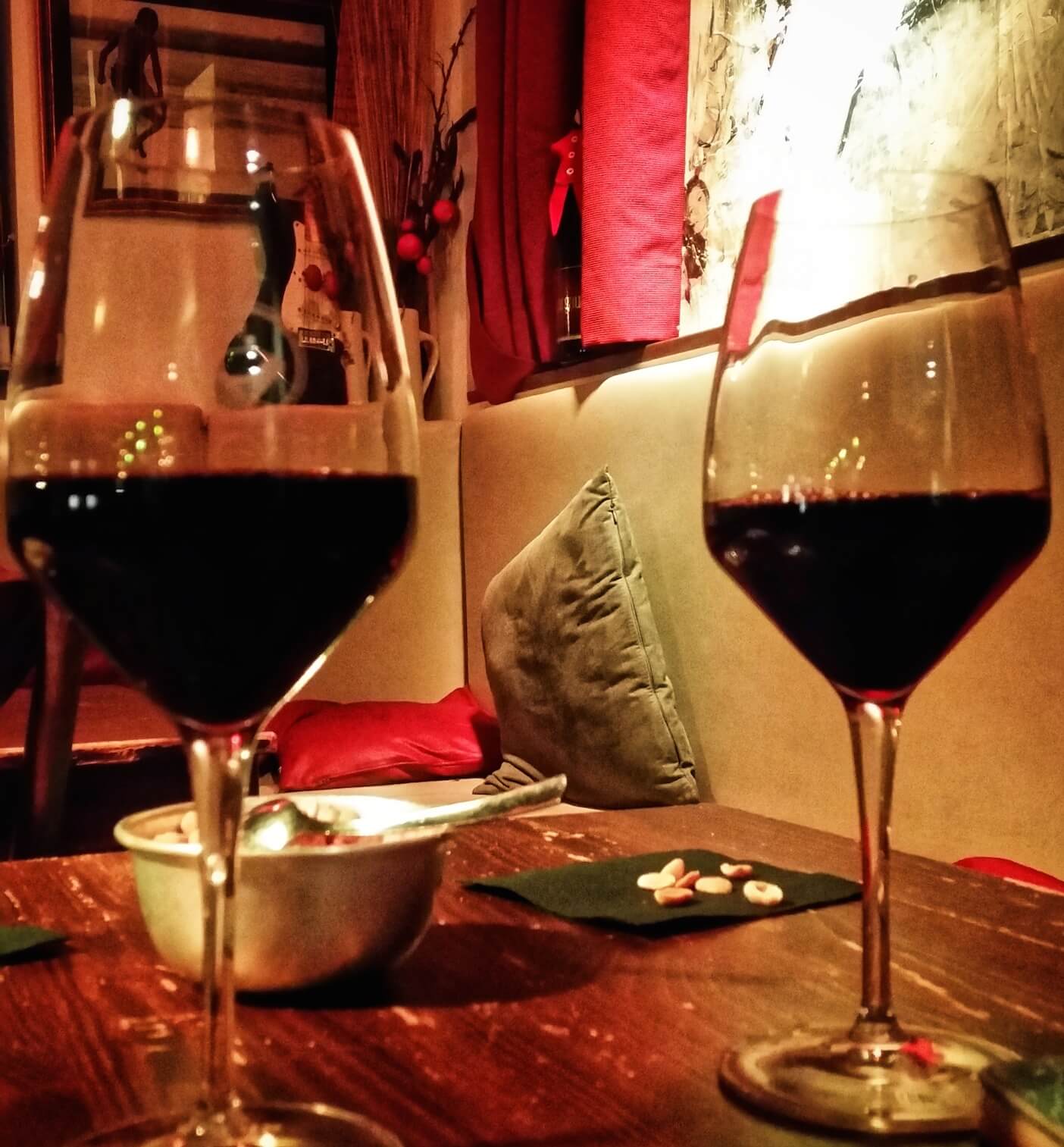 An indispensable point of reference for wine lovers of all stripes in the Esquilino quarter of Rome to the south of Termini Station, this tiny and unpretentious place fully delivers on its promise to elevate wine tasting to an art form. The eponymous Tiziana is a formidable font of knowledge on all things wine, and a wonderfully hospitable host to boot. Despite its diminutive dimensions, this is one seriously well-stocked wine shop with plenty of lesser-known smaller producers represented on its heaving shelves. A couple of tables grace the pavement outside: so pull up a stool, let Tiziana help you choose a glass accompanied with a piece of foccaccia, and watch the world go by in the beautiful light of a Roman evening.
Wine Art, Via Nino Bixio 93
9. Il Tiaso Enolibreria
Pigneto
View this post on Instagram
Ultra-refined Tiaso is an oasis of calm on the choppy waters of Pigneto's vibrant nightlife scene. This elegant wine bar has been here for almost 20 years, opening its doors in 2001 and has seen Pigneto change almost beyond recognition in the interim. Tiaso takes its name from the mythological court of Dionysius, where the ancient Greek gods drank, danced and played music to their hearts' content. Piled high to the rafters with tipples from across Italy available by the glass or bottle – from wallet-friendly local labels to the giants of Italian viticulture, Tiaso is an invaluable neighbourhood stalwart that more than lives up to its name. The atmosphere is relaxed and friendly, and if you're lucky you'll even get to take in some live music performed from the upstairs balcony. Here's to the next 20 years!
Il Tiaso enolibreria, Via Ascoli Piceno 25
10. LITRO
Monteverde
View this post on Instagram
If you're after something a little bit hipper, then Litro is definitely worth checking out. A stone's throw from the massive Villa Doria Pamphili in leafy Monteverde, this modern wine bar is a contrast to the traditional hole-in-the-wall enoteche that have dominated our list. Bright and airy with an eclectic interior, Litro seems more Montmarte than Monteverde, and the wine list reflects its pan-European credentials, specialising in sulphite-free natural and biodynamic wines from small producers across the continent. If you're a natural wine lover then Litro is your number one stop in the Eternal City. They also offer an extensive cocktail menu, with mezcal a particular speciality.
LITRO, Via Fratelli Bonnet 5