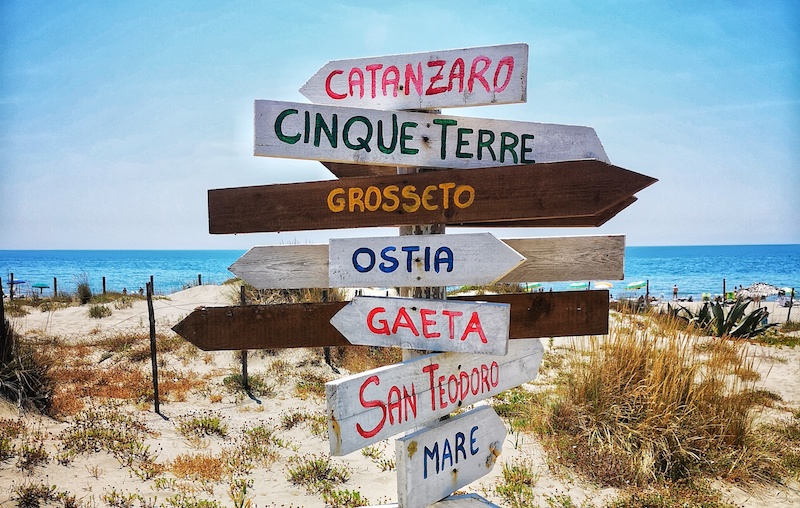 What with the seemingly endless array of cultural riches on offer in the Eternal City, visitors to Rome tend to have their hands full with a seriously busy touring schedule. The city is certainly not on many people's shortlist for a beach-getaway! But in the summer months traipsing through archaeological parks, massive museums and glittering churches under a blazing sun can be exhausting, and sometimes the only antidote is immersing yourself in the sparklingly blue waters of the Mediterranean. And contrary to what you might have heard, there are plenty of great beaches within easy reach of the Italian capital. Here's a guide to our favourites.
1) Anzio
Anzio is a small town approximately 50 miles south of Rome, best known as the landing site for the Allied troops who poured into the country during the successful attempt to liberate Rome from Nazi occupation in 1944. The memorials to the fallen soldiers and civilians who died during the beach landings and subsequent months-long battle are extremely moving. But Anzio is of more than just historical interest. Its long sandy beach runs along the entire length of the town, backed by the imposing ruins of the Emperor Nero's seaside villa – the notorious despot was born here, and returned for some R&R whenever he got the chance. You could do worse than to follow in his footsteps – the blue-flag beach boasts clean water and golden sand, whilst the thriving harbour ensures that the town's restaurants serve up some of the freshest and best-value seafood in all of Lazio. Make sure to do as the locals do and join the evening passeggiata along the port after you've finished swimming!
How to get there: Take a direct train from Roma Termini towards Nettuno (another popular seaside haunt). Anzio is the second last stop, and the journey takes approximately one hour.
2) Sperlonga
A little further south lies Sperlonga, one of the undisputed coastal pearls of Lazio. The town boasts two crescent shaped beaches that extend for miles along the coast backed by rearing mountains and Mediterranean vegetation. The waters are warm and crystal-clear, and are shallow enough to make an ideal destination for kids too. Like Anzio, Sperlonga also boasts an ancient Imperial villa at the far end of one of the beaches – this is where Tiberius went for his summer holidays. An ancient sea-grotto on the site of the villa contains magnificent sculptures you can still see today in the site's museum. Best of all, Sperlonga's historic borgo on the hill overlooking the beaches is one of the region's most spectacular towns, blindingly bright whitewashed houses seemingly tumbling picturesquely into the sea far below.
How to get there: Hop on a regional train from Roma Termini heading towards Naples and get off at the station Fondi-Sperlonga, about an hour and 15 minutes from Rome (not all trains stop here so make sure yours does in advance!). From there a short shuttle bus ride will take you to the town and beaches. Get your bus ticket in the train station's bar.
3) Gaeta
A glittering pearl of a town soaring on a promontory that juts out into the Bay of Gaeta about 75 miles from Rome on the border with Campania, Gaeta might be Lazio's most spectacular sea-side town. Gaeta was popular with the ancient Romans for its pleasing climate and top-notch bathing opportunities, and little has changed. Take your pick from a number of beaches, all of which boast beautiful water and fine golden sand, but the most popular and closest to the town is known as Serapo. When you've had your fill of swimming make sure to explore the town itself, with its huge 6th-century Aragonese castle, ancient mausoleums and medieval churches. Don't miss the Sanctuary of the Montagna Spaccata, a chapel built on a wedge of rock precariously perched between two sheer cliffs of stone. According to legend, the mountain split in three at at the exact moment of Christ's death, and it has been a popular pilgrimage spot for centuries. If you are lucky enough to be visiting on the weekend nearest June 2 then you'll get to enjoy the spectacular celebrations commemorating the feast-day of the local patron saint, Erasmus.
How to get there: Take the train from Roma Termini heading towards Naples and get off at the stop Formia. From there a regular local bus will take you to Gaeta.
4) Santa Severa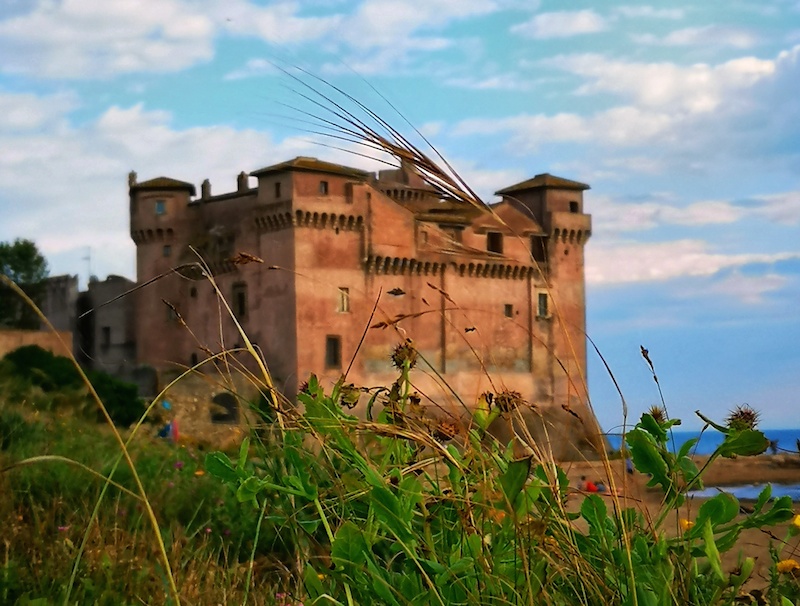 Heading north from Rome, the Lazio coastline leading towards the Tuscan border is also not short of likely bathing spots. One of the best is Santa Severa, 50 kilometres north of Rome, whose beach is picturesquely overlooked by an imposing 9th-century castle right on the coastline – water actually laps at its foundations! The water quality here is good, if not quite as crystalline as in southern Lazio. You are more likely to encounter waves here, so if you fancy a more exhilarating experience it's a good bet. The charming leafy village is equal parts Lazian town and peaceful American village and worth checking out too if you are feeling in need of some inner peace!
How to get there: Take a regional train from Roma Termini heading to Civitavecchia and get off at Santa Severa, about an hour from Rome. From the station you'll have to walk about 10 minutes to get to the beach.
5) Santa Marinella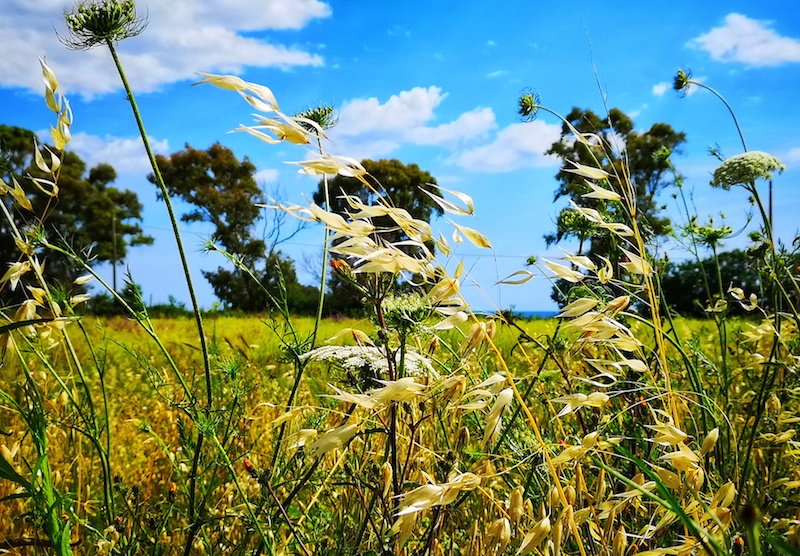 One stop further north from Santa Severa comes the town of Santa Marinella. The town's beach is partially protected by breakwaters, which means the water is usually calm and surprisingly warm. The large stretch of shallow water and gradual descent makes it ideal for families. The sleepy town itself is worth checking out too, largely untouched by international tourism.
How to get there: Take a regional train from Roma Termini heading to Civitavecchia and get off at Santa Marinella, about an hour from Rome.
6) Ostia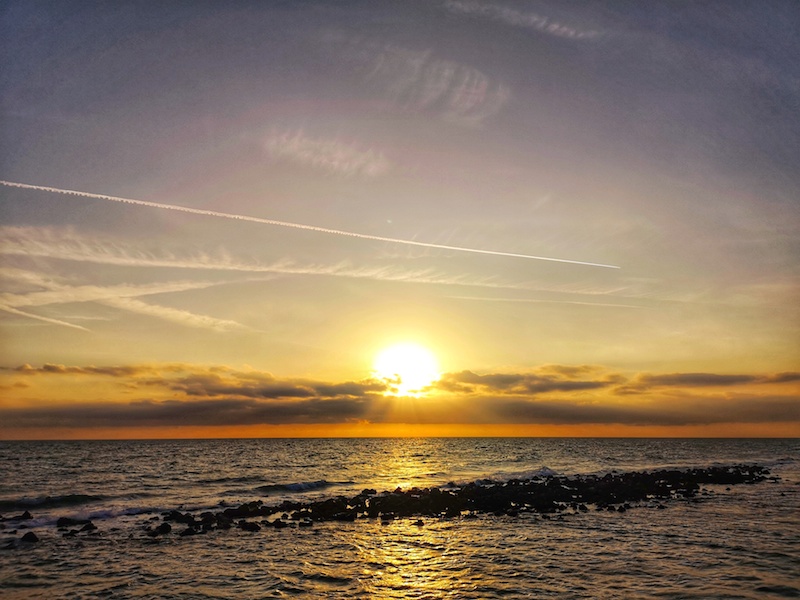 It's impossible to write a list of beaches near Rome without including Ostia. Ostia is within easy reach of central Rome, and it's the standard beach of choice for Romans short on time, but even though its beaches are Rome's most popular, in truth they aren't the nicest. Much of the coastline is made up of private lidos which you have to pay to access, and finding a free stretch of beach can be a chore. The water quality also often leaves something to be desired. That said, Ostia always has a fun atmosphere with lively bars and restaurants, and if you want to see Romans engaging in their complex seaside rituals at their most characteristic, this is the place to go. Just follow the crowd! Otherwise, get off a couple of stops before the Ostia terminus and visit Ostia Antica instead – this was the port of ancient Rome, and is one of the best preserved ancient cities in the world!
How to get there: Take the metro B (blue) line to Piramide. From here change onto the commuter train to Ostia from adjoining Ostiense station. All you have to do from the metro is change platforms – just follow the signs. The train ride to Ostia is also covered by day or week passes on Rome's transport system, so if you have one of these you won't need another ticket.