Whilst the pleasures of Barcelona could easily occupy you for a lifetime, sometimes you need a break from the hustle and bustle of big city life. After spending a few days getting to know the works of Gaudi in Barcelona, or taking a tour of the Gothic quarter, you may find yourself looking for a change of scenery. Luckily, Barcelona is situated in one of the most fascinating and diverse regions in Europe, and there are a wealth of wonderful and easily-accessible day-trip options on the doorstep of the Catalan capital.
From magnificent medieval towns to picturesque fishing villages, mountain monasteries, rolling vineyards and more, there's something for everyone in Catalonia! Read on for our guide to some of our favourite day-trips from Barcelona, including how to reach them via public transport from the city.
Girona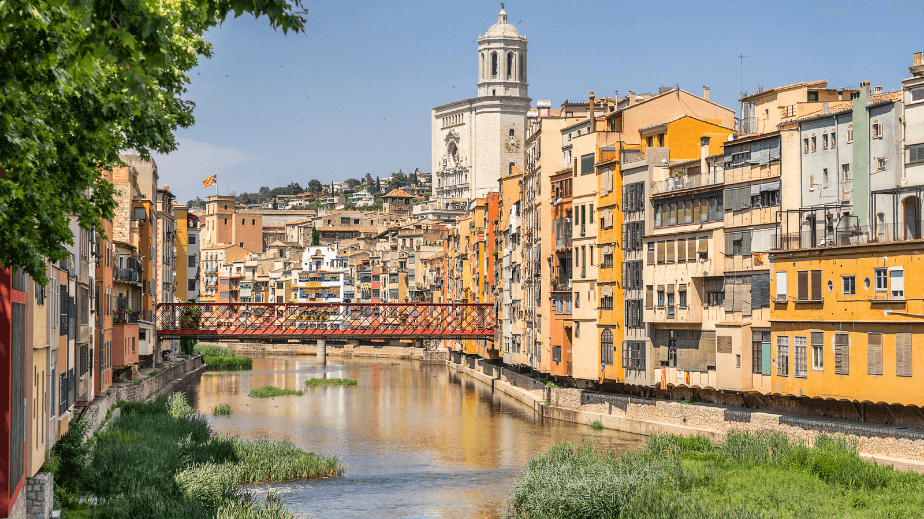 Girona is northern Catalonia's most precious gem, a stunning confection of medieval lanes and gothic churches, brightly-coloured houses and top-class museums spreading out from the river Onyar. The long story of Girona stretches all the way back to antiquity, when it was known to the ancient Romans as Gerunda. Subsequently ruled over by Spain's Islamic empire before being taken by the Franks, the city enjoyed newfound prosperity in the Middle Ages after coming under the sway of newly powerful Barcelona.
Girona's stunning Romanesque and Gothic churches date from this period, including the impressive cathedral, whose beautiful cloister is a must visit. Medieval Girona was also home to a thriving Jewish community that was sadly expelled in 1492, but the city's Jewish quarter remains one of the best conserved in Europe; the city's Museu d'Història dels Jueus is a must-visit. Girona also boasts a thriving restaurant scene, including renowned El Celler de Can Rocca, once of the world's finest restaurants.
How to get there: trains depart from Barcelona's Sants station every half an hour, and take between 40 and 70 minutes.
Montserrat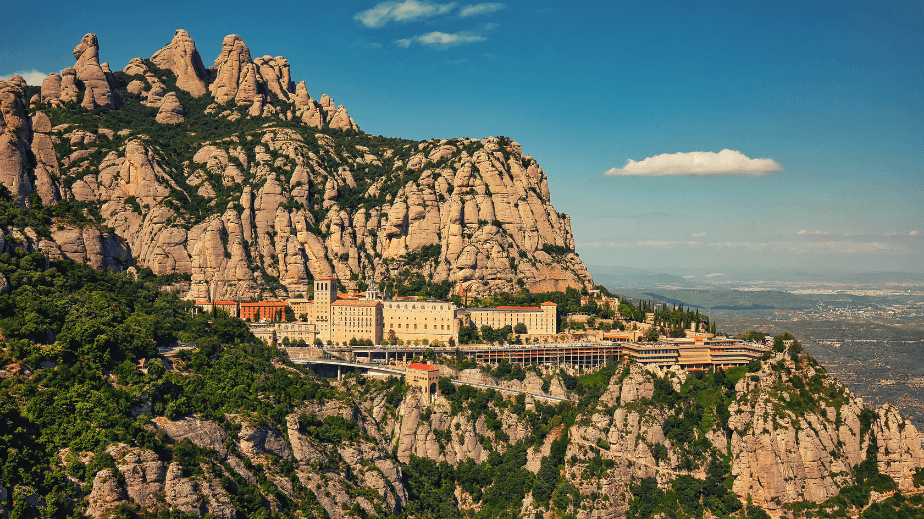 No visit to Barcelona is complete without a day trip to the holy mountain of Montserrat, a spectacular razor-toothed rocky outcrop home to a historic Benedictine monastery. The views across Catalonia from up here are truly stunning. Pop into the monastery to breathe the peaceful air of the hermitage and pay a visit to La Moreneta, a revered icon of the Virgin Mary and symbol of Catalonia. And if you've packed your walking shoes then you're in luck: the Parc Natural de la Muntanya de Montserrat offers fantastic terrain and trails for hiking
How to get there: Take an R5 train from Barcelona's Plaça d'Espanya station (every half hour, duration one hour) to Montserrat Aeri. Then take the AERI cable car up to the monastery. Alternatively, for an easier ride up the mountain you can book a private tour of Montserrat which includes round-trip transportation from Barcelona.
Sitges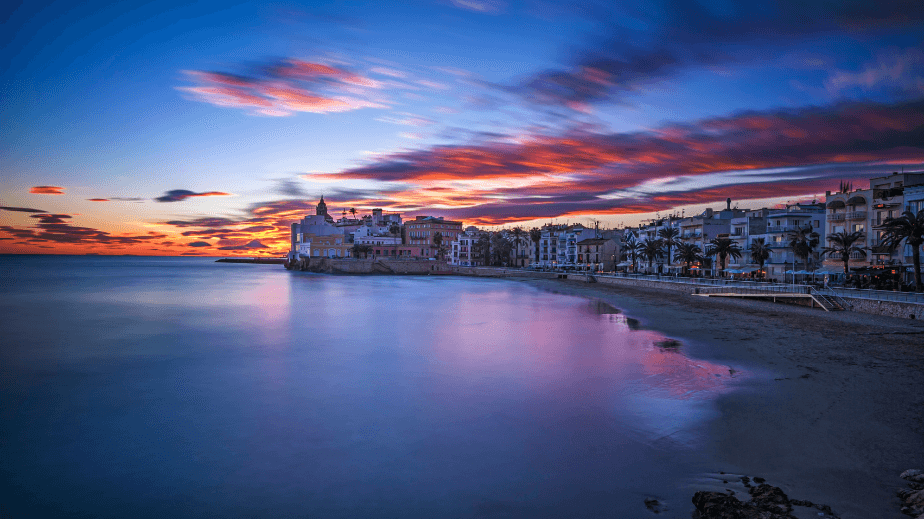 Buzzy Sitges is one of Catalonia's liveliest coastal towns, with crystal waters and sandy beaches aplenty. At just half an hour from Barcelona, Sitges also enjoys a vibrant nightlife scene: take an evening stroll along the waterfront boulevard Passeig Maritim before hitting the bars, cafes and restaurants that line the route, or wander into the atmospheric old town with its whitewashed fishermen's houses and 15th-century churches.
How to get there: Frequent trains depart from Barcelona's Passeig de Gràcia and Sants stations, and take around 40 minutes. Tickets cost €4.10 each way.
Penedes Wine Country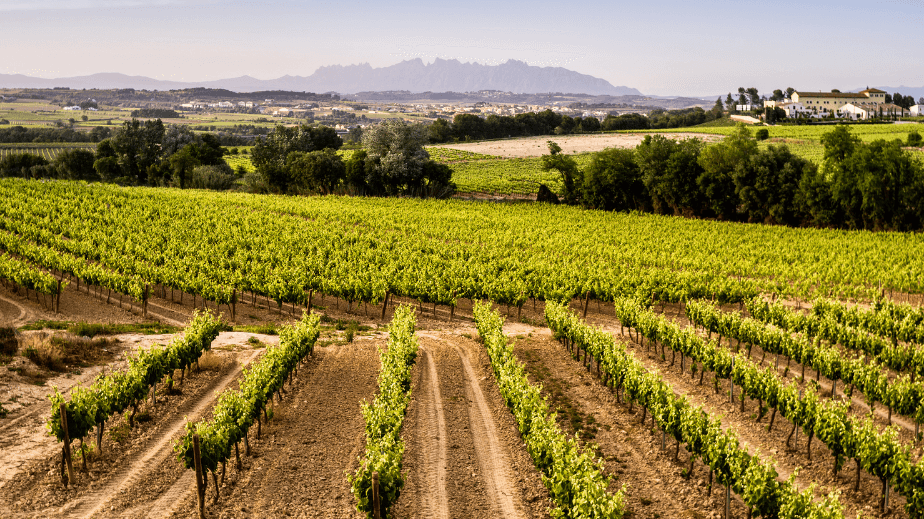 Located in the rolling countryside to the south of Barcelona, the Penedes region is the largest producer of cava in the world, Catalonia's elegant (and much more economical) answer to champagne. Winemaking in the region is thought to have begun as far back as the 7th century BC, when Phoenician traders introduced the art to the area. During the Roman era, Penedes wines were exported across the Mediterranean, and the ideal climate of Catalonia means the region is an important producer of sparkling, white and red wines to this day. A day trip into Penedes wine country makes for an ideal day trip from Barcelona for lovers of the grape, with picturesque vineyards dotted across the countryside. Join a private tour to visit the vineyards and sample their quality wares on site!
Tarragona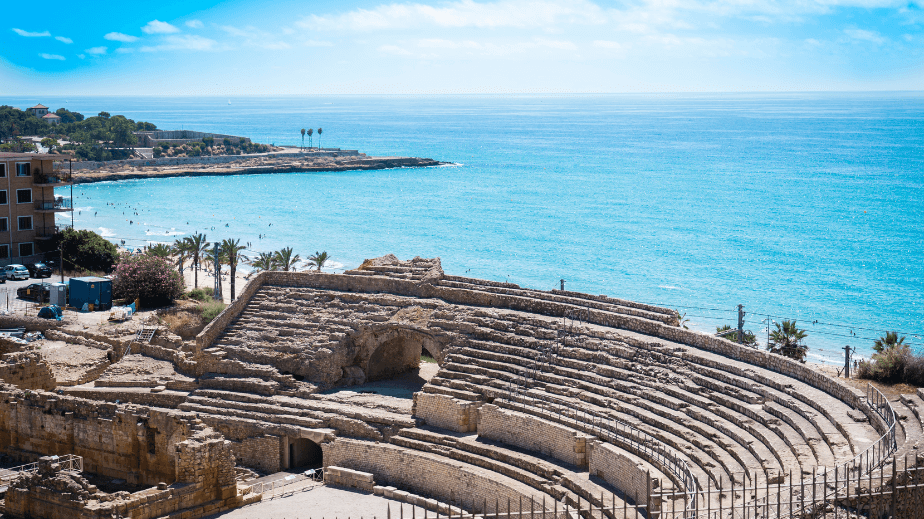 If you're in the mood for some seriously impressive ancient ruins, then you need to head to the charming town of Tarragona. A vibrant coastal settlement, Tarragona's 2nd-century AD Roman amphitheatre is one of Spain's most impressive ancient landmarks, spectacularly sited right on the seafront. Ancient Tarraco was the oldest Roman settlement on the Iberian peninsula, and its important status as a provincial capital is still visible in its UNESCO-listed archaeological sites, which also include a well-preserved aqueduct, forum, theatre and multiple tombs. After a long day rummaging through the ancient sites, head downtown to visit the impressive cathedral and wander the tangled medieval streets where bustling bars and seafood restaurants await.
How to get there: regular trains run from Barcelona to Tarragona in just over an hour, and cost from €9. The train station in Tarragona is located along the beachfront, a 10-minute walk from the old town.
Figueres Dali Museum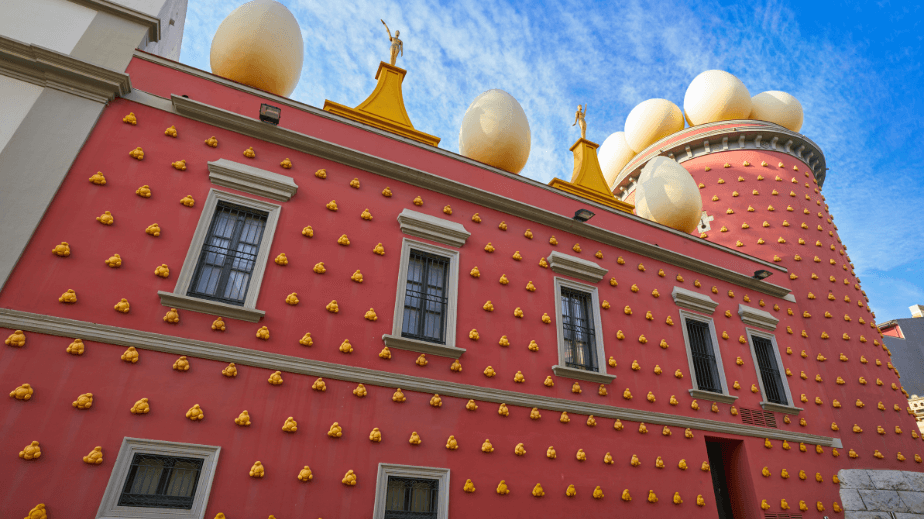 Art lovers flock to Figueres to visit the fabulous Teatre-Museu Dalí, a one-time theatre turned temple to surrealism and museum dedicated to the works of Salvador Dali. The master himself was responsible for the building's transformation, and you can easily see his hand in the eccentric red-walled exterior studded with oversize eggs, deliberately gauche statues and even sculpted croissants. Things get even better inside, with a large collection of paintings, installations and jewellery designed by Dali. Dali isn't the only game in town, however. Figueres also boasts a brooding castle on the edge of town, some impressive modernist architecture and a charming toy museum.
How to get there: Trains depart from Barcelona every half hour (€12-16), and take approximately 2 hours to reach Figueres
Cadaques and the Costa Brava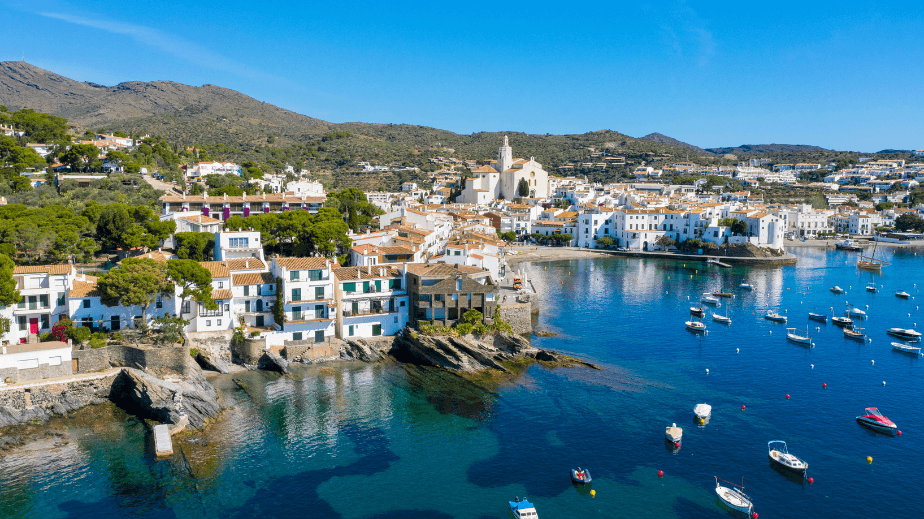 The Costa Brava has suffered somewhat from overdevelopment and the advent of mass tourism in some places, but the beautiful fishing village of Cadaques offers Mediterranean coastal charm at its very best. Perched on the edge of the Cap de Creus peninsula, the spectacular coastline around the town is a mix of jagged outcrops, sandy beaches and rocky coves. Not for nothing did the town become a haven for artists in the 20th century (Dali spent many a summer here, and had a house in nearby Port Lligat). Wander Cadaques' pretty lanes and admire its whitewashed houses before taking a dip in the deep blue waters off its pebbly beaches.
Another good option on the Costa Brava is Tossa de Mar, which is closer to Barcelona than Cadaques. The beautiful remains of the fortified old town, including 12th-century castle, enjoy a stunningly picturesque location overlooking the waters of the Mediterranean.
How to get there: Cadaques is best reached by car from Barcelona. It's about a 2.5 hour drive. Alternatively you can catch a bus from Barcelona's Estacio Nord station; the ride should take a little under 3 hours. For Tossa de Mar, the ride takes around 1 hour and 20 minutes.
Medieval Vic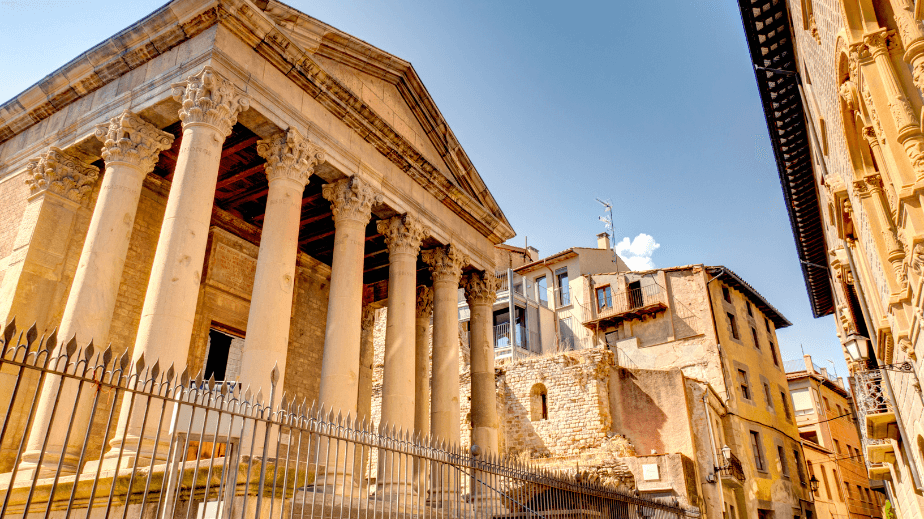 Historic Vic is an attractive medieval town within easy reach of Barcelona, situated on the banks of the Meder river halfway between Barcelona and Girona. After being razed to the ground in 826, Vic enjoyed a new medieval lease of life thanks to the fabulously named Wilfred the Hairy, who revitalised the area during his reign as Count of Barcelona. These days all the action unfolds around the Plaça Major, the town's central square that plays host to a twice-weekly food market and a medieval fair every December. Quality reasonably priced restaurants abound, where the stars of the show are the renowned local sausages fuet and llonganissa, source of much civic pride.
When in town pop into the impressive neoclassical cathedral, whose interior is graced by beautiful paintings from the hand of Catalan modernist Josep Maria Sert, and have a gander at Vic's Roman temple - a reminder that the town has a very long history indeed.
How to get there: Take the R3 line train from Barcelona, which takes from 1-1.5 hours and costs €6.30.
We hope you enjoyed our guide to some of the best day trips from Barcelona! Through Eternity tours offer expert-led itineraries in Barcelona: if you'd like to see the wonderful Catalan capital through the eyes of a local, then be sure to check out our range of Barcelona tours today!