There's a lot more to Barcelona than great art and culture. No trip to the Catalan capital is complete without delving into the city's mouth-watering food scene, and although Barcelona might not be the first place that you associate with the noble Spanish art of small-plate grazing known as tapas, the city is a wonderful place to get to grips with this Spanish rite of passage. Much more involved and tastier than a mere snack but far less formal than a sit-down meal, there's no better way to get to grips with Catalan food, culture and identity than heading to a neighbourhood bar.
Luckily for us, the tangled medieval streets and sweeping modernist boulevards of Barcelona are home to a bewildering array of tapas bars; from hidden hole-in-the-wall bodegas that haven't changed in generations to hip modern hangouts where the counters are piled high with local specialties like tortillas and croquetas, grilled vegetables, savoury cheeses, cured meats, smoked fish and more, there's something for every palette in Barcelona. You'd need a lifetime to sample all of the culinary delights on offer in the city, but to help you get planning your next bar-hopping Barcelona adventure, we've put together 10 of our favourite tapas bars in the city. Bon Profit!
El Xampanyet
Born, Caller de Montcada, 22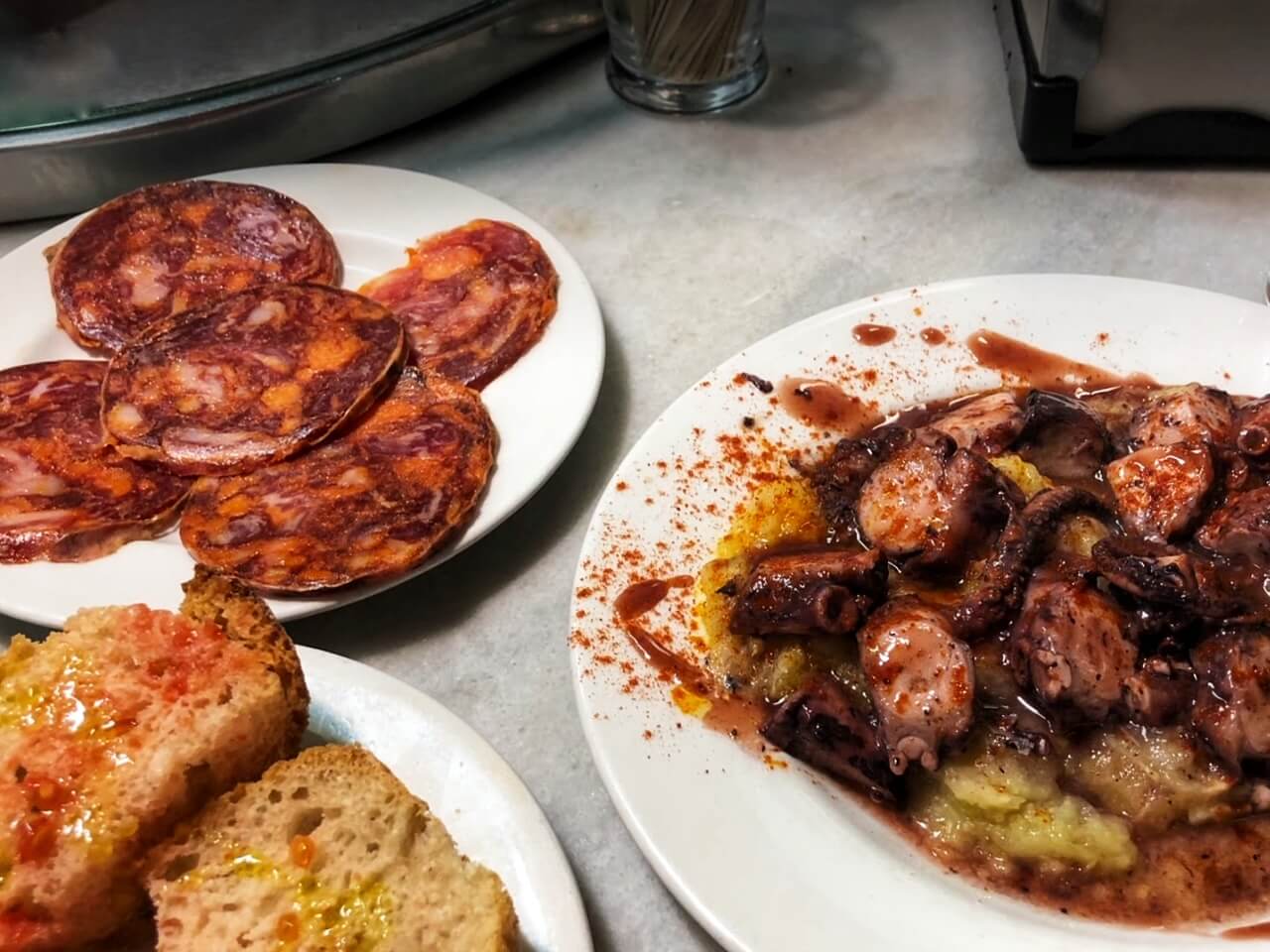 You'll almost certainly have to queue to get into El Xampanyet, but the food and atmosphere in this iconic tapas bar just around the corner from the Picasso museum makes the wait absolutely worthwhile. El Xampanyet first threw open its doors way back in 1929, and little about the place has changed much since. Its name derives from the sparkling wine that's the obligatory tipple here, a worthy liquid companion to the tapas on offer. Preserved fish like anchovies and clams are a specialty, but so too are more substantial dishes like tortilla with chorizo, Iberico pork with padron peppers, beans served with tiny squid or delectable cargols (snails).
Quimet i Quimet
El Poble-Sec, Carrer del Poeta Cabanyes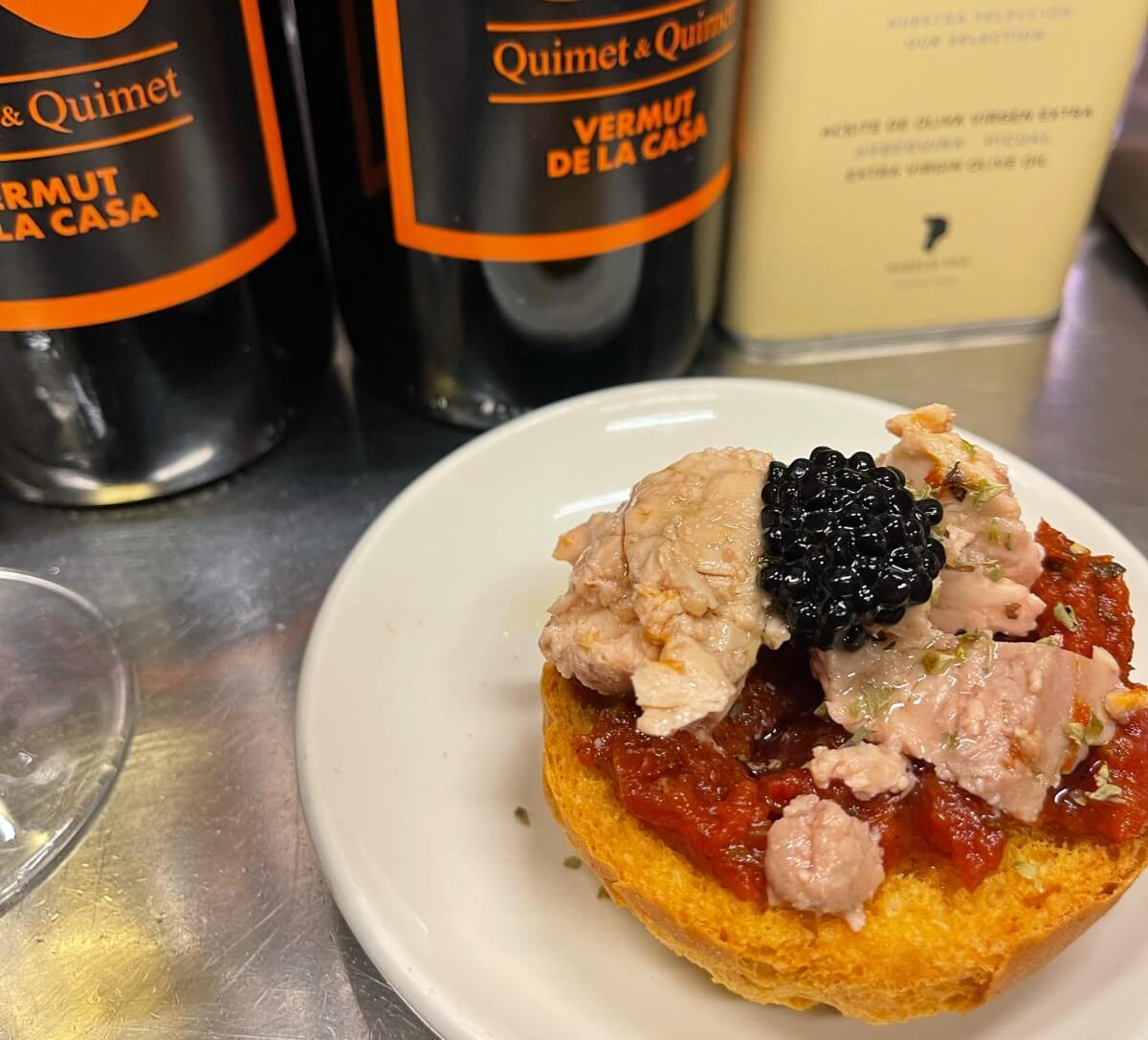 If you'd like to sample tapas elevated to a fine gastronomic art, then you need to make a pilgrimage to this foodie nirvana in El Poble-Sec. Don't expect much leg-room in the atmospheric postage-stamp interior, where every inch of space seems to be occupied by heaving shelves of bottles and chatty punters, but snag a berth at the bar and you'll be amply rewarded for your perseverance. In addition to high quality conservas (tinned fish), the montaditos at Quimet i Quimet are to die for - elegant and complex tapas served on little slices of bread. Think Italian bruschetta, only a lot more elaborate. The choices are endless, so it's best to allow yourself to be guided by the advice of the friendly staff. Salmon and truffle honey is a stunning combination, as is scallops with caviar. For the more adventurous, you'd have to go a long way to find a more delectable bite than the cod liver and tomato montadito here, or any of the offerings with sea urchin. Another favourite is the sensationally savoury dried tuna heart with almonds. Get here early if you don't fancy queueing!
El Quim della Boqueria
Mercado de La Boqueria, La Rambla, 91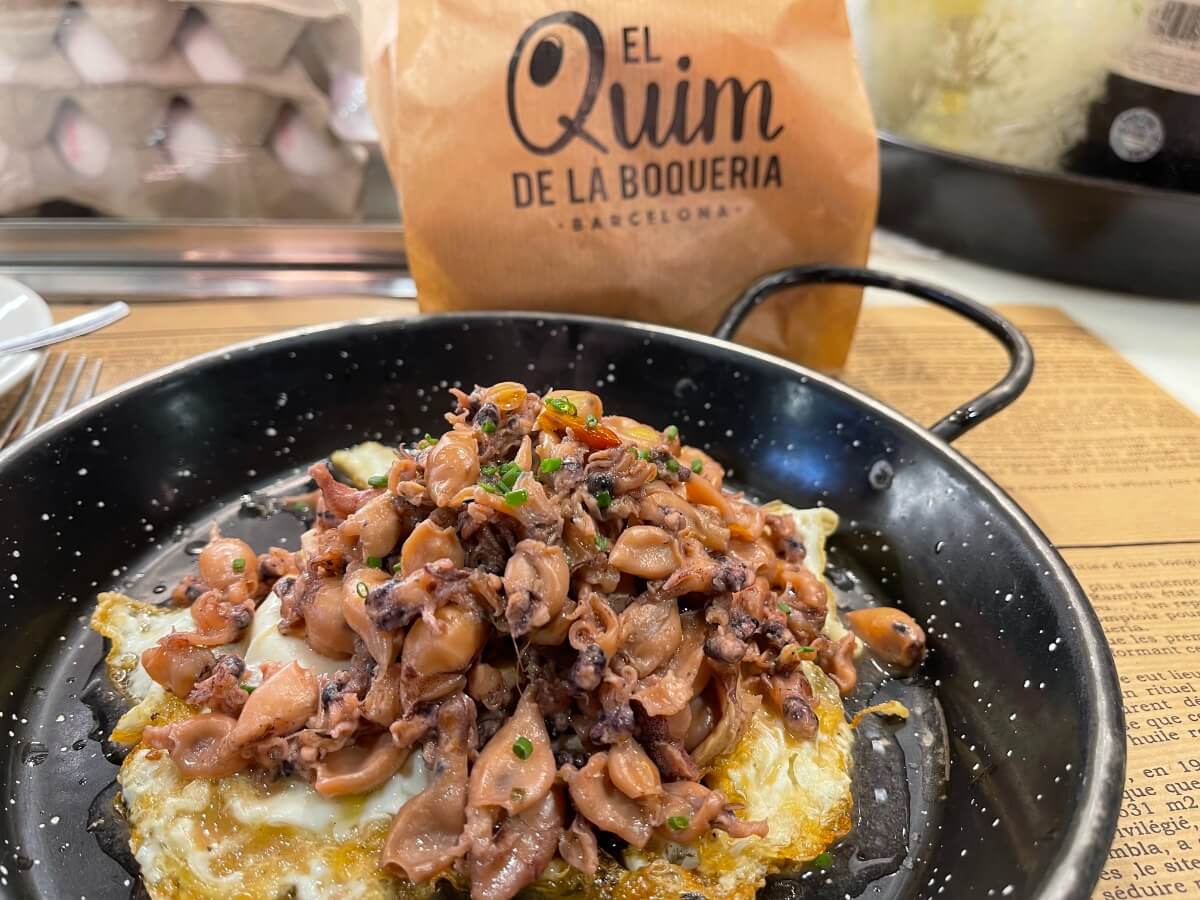 It's all about eggs at El Quim, a hugely popular haunt in the heart of the Boqueria market run by founder Quim Márquez since 1987. Take a seat (or more usually wait for a seat) at the counter that runs around the open cooking space, where a deep frying pan is always sizzling away with the fried eggs that form the basis of El Quim's most famous dish: huevos fritos con chipirones, or two fried eggs topped with a glistening pile of fried baby squid. If that combination doesn't set your taste buds tingling, there are plenty of other delectable options on the menu to choose from: try the grilled beef with foie gras or the escalivada - a traditional Barcelona recipe featuring roast peppers, onions and aubergines. As El Quim keeps market hours, it's a good idea to stop here for breakfast before exploring La Boqueria market.
Bar Celta Pulperia
Barri Gòtic, Carrer de Simó Oller, 3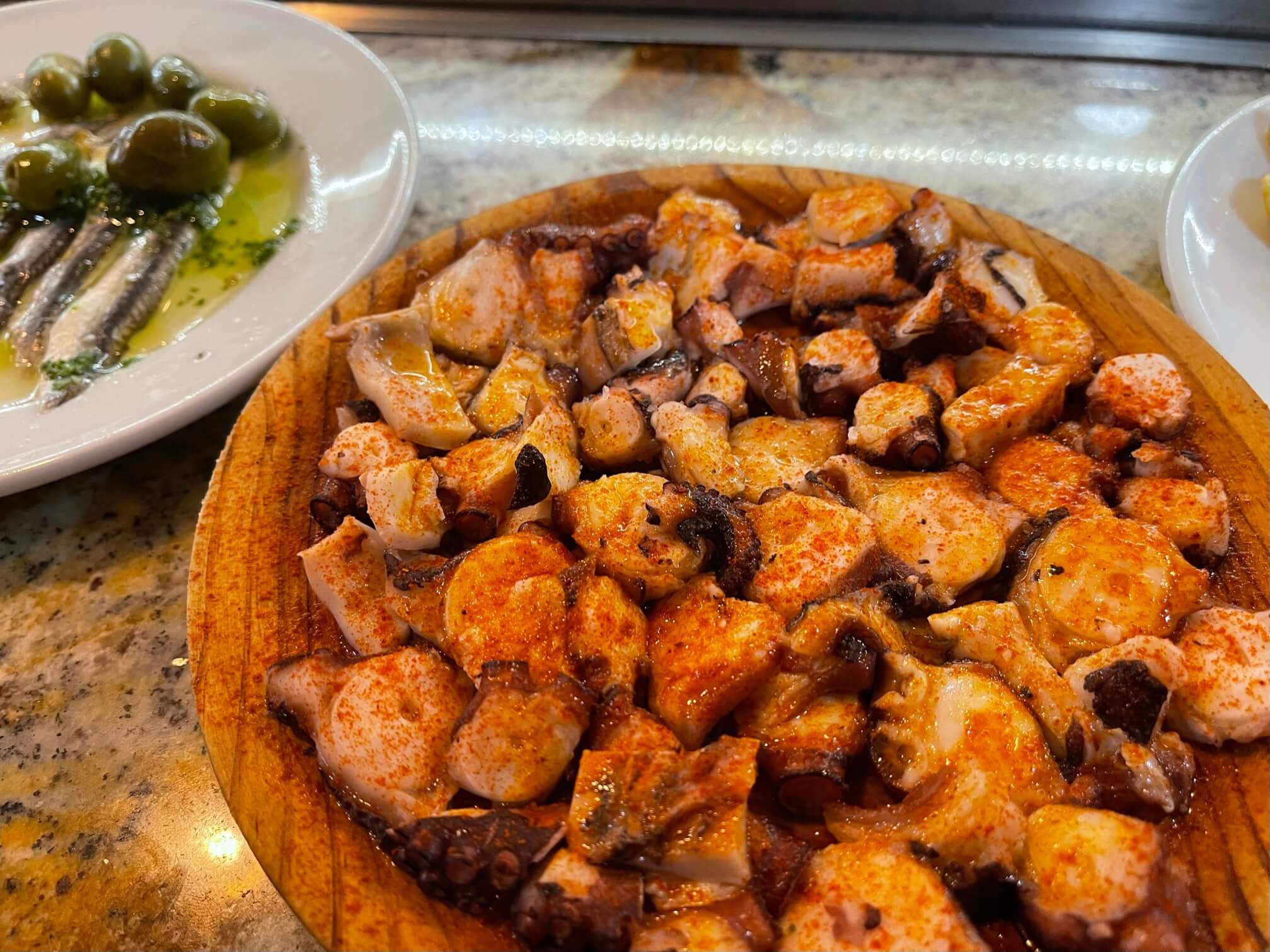 Octopus is the name of the game at no-frills Bar Celta, where well-dressed barmen serve up wooden platters of pulpo a feira - chopped octopus slathered in paprika and olive oil - to locals and in-the-know tourists alike. To soak up the atmosphere at its best, grab a seat at the counter and order a bottle of local wine, which comes served in tiny ceramic bowls.
Bar Bodega Quimet
Gràcia, Carrer de Vic, 23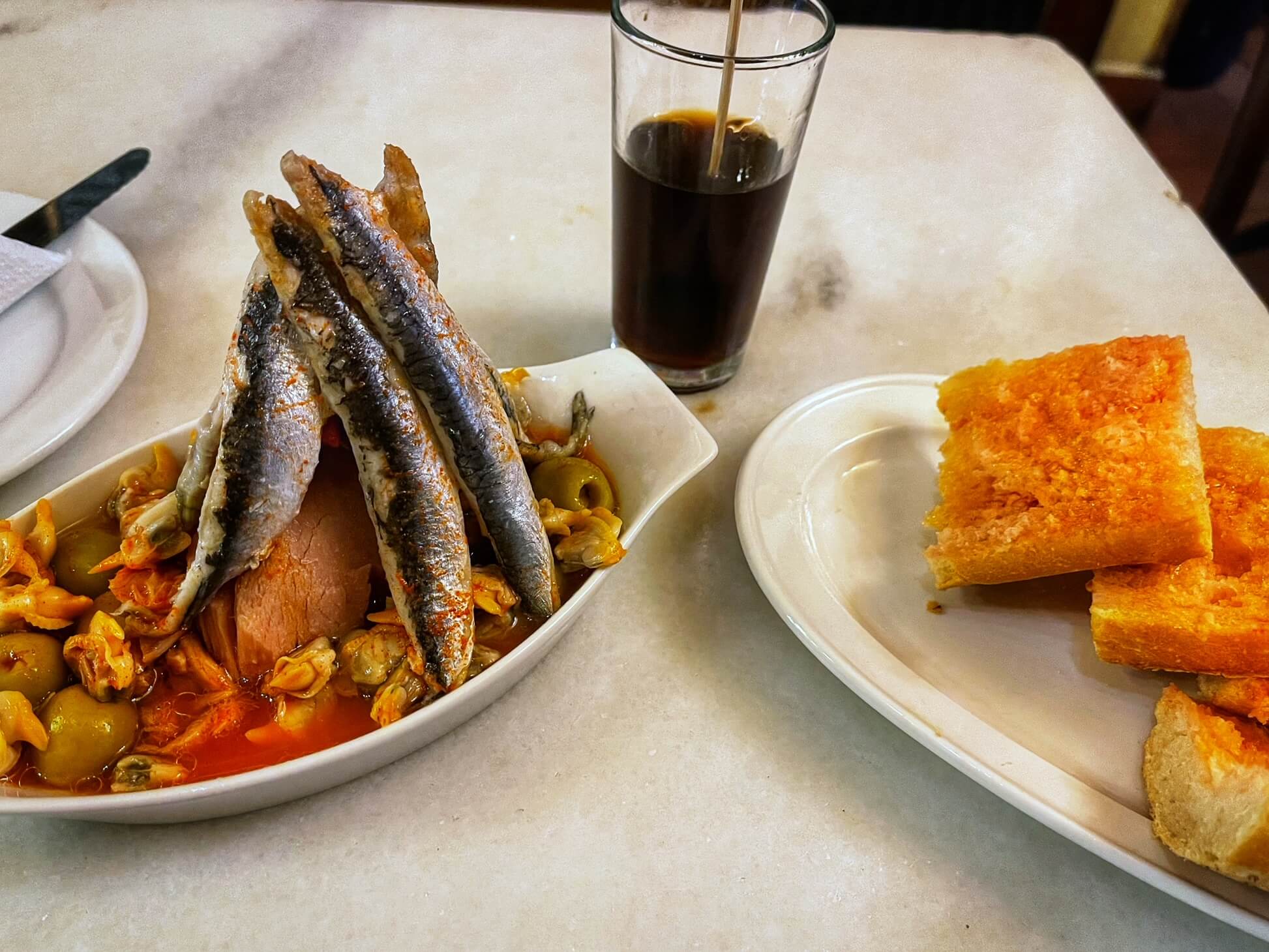 A fabulous neighbourhood bodega with oodles of character, Quimet is a long-standing institution in the upper reaches of the Gracia neighbourhood that has been serving up wine and light bites for generations. The classy interior features little marble tables dotted in front of an imposing wooden bar beneath massive barrels dispensing wine and vermouth. The food menu, meanwhile, is a seafood lover's dream, with a particular emphasis on the canned delights that are so beloved of Barcelona's gourmet classes. Look out especially for anything with navajas, or razor clams.
Bormuth
Born, Plaça Comercial, 1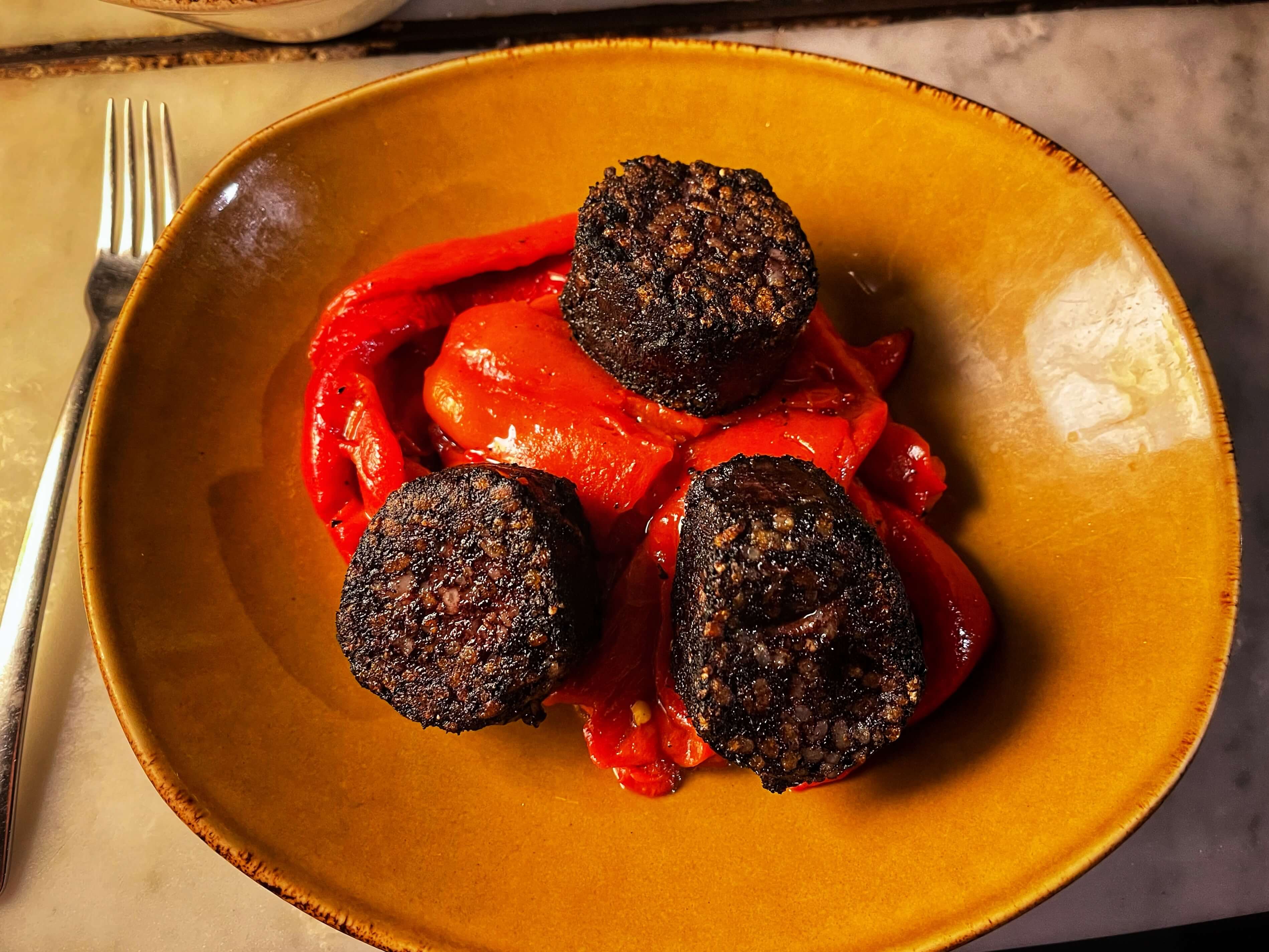 With plenty of seating and a late-opening kitchen, Buzzy Bormuth is an always reliable pitstop in the vibrant El Born neighbourhood. The brick and distressed wood split-level interior might be designed to appeal to the hip El Born crowd, but the food at Bormuth is sure to win over the most exacting critics. Try the morcilla black pudding with red peppers or lip-smacking serrano ham croquetas. As its name implies, Bormuth specialises in vermouth (naturally made in-house), but a good selection of wines and draft beer is also available.
La Plata
Barri Gòtic, Carrer de la Mercè, 28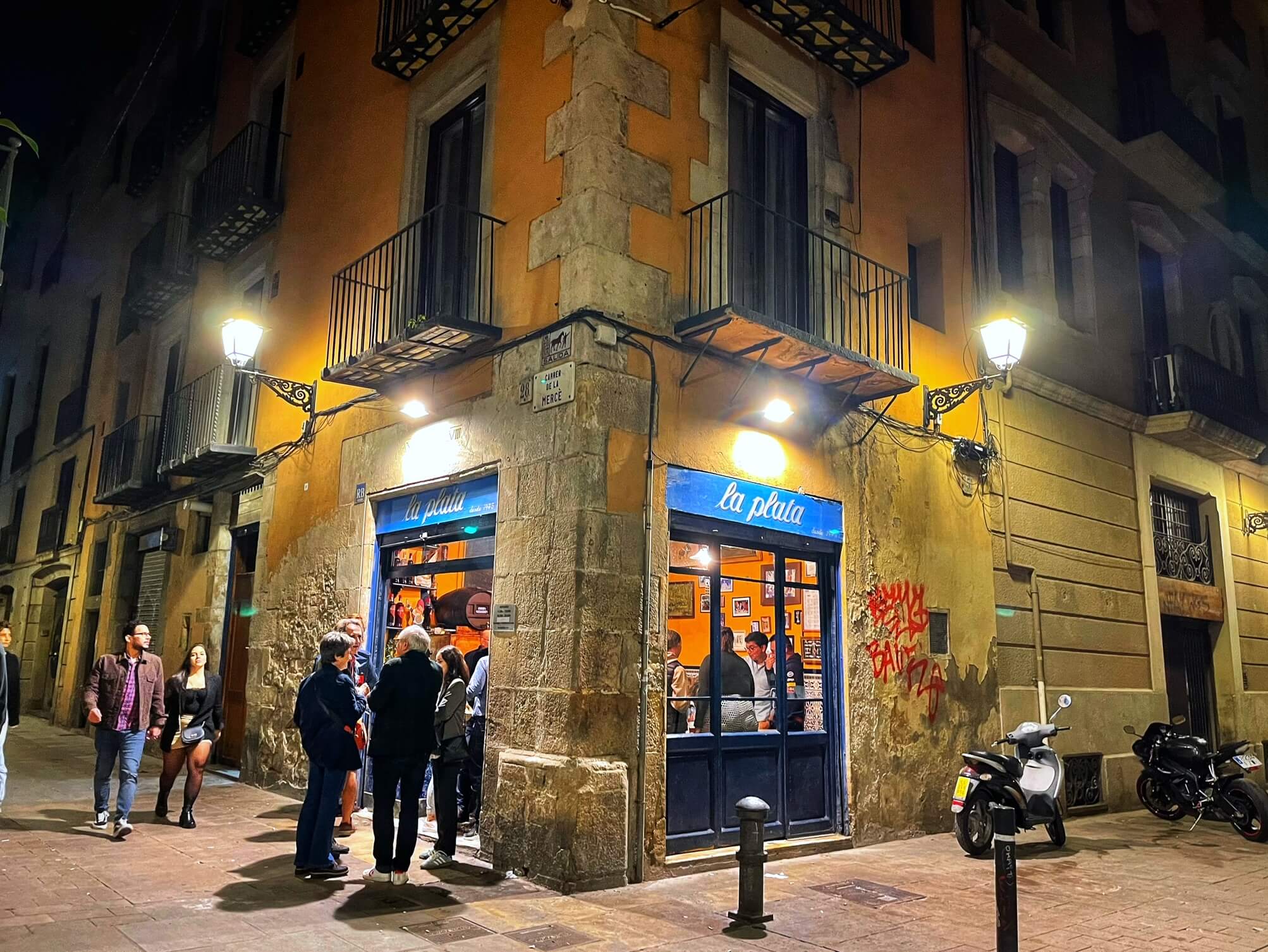 Things don't get any more traditional than at ultra-minimalist Bar La Plata. This tiny bodega is located on the Carrer de la Merce, an atmospheric cobbled street near the waterfront, and has been open for business since 1945. Always packed and always rowdy, there are only four dishes available at La Plata; but with each being a perfect little morsel of Barcelona, why would you want it any other way? Munch your way through pescadito frito (little fried fish), tomato and onion salad, anchovies, and botifarra, a local sausage prepared to an ancient recipe, all washed down by more than affordable wine. This is Barcelona at its authentic best.
Bodega del Born
Born, Carrer dels Mirallers, 15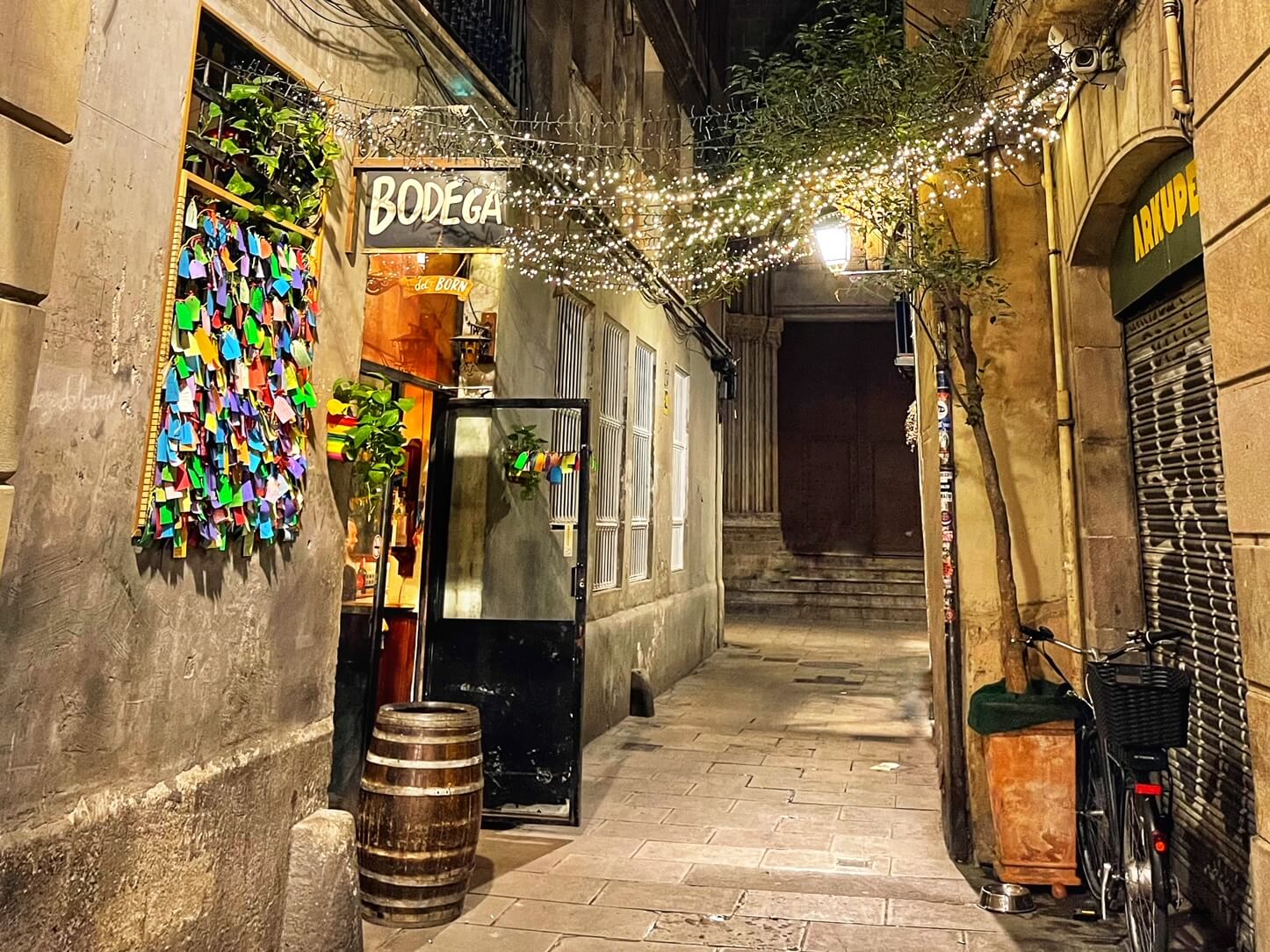 A warm welcome is guaranteed at this cheery and atmospheric little bodega hidden on a twisty laneway just steps from the cathedral of Santa Maria del Mar. Despite being in one of Barcelona's busiest and most visited areas, there is nothing touristy about Bodega del Born - this is really a good old-fashioned neighbourhood vermuteria at heart, and always draws a good, low-key crowd into its homey interior. Delicately flavoured home-made vermouth is dispensed from an enormous barrel on the counter, while the rioja and sangria also come highly recommended. Small plates on offer run from the traditional to the innovative: platters of local cheeses and cold cuts are a particular strong point, as is the classic Barcelona bar staple pa amb tomàquet, which you'll learn to prepare the proper way by rubbing fresh garlic and tomato onto bread yourself. If you fancy something fishy, the smoked sardines with confit onion jam and strawberries are to die for.
Bar Electricitat
Barceloneta, Carrer de Sant Carles, 15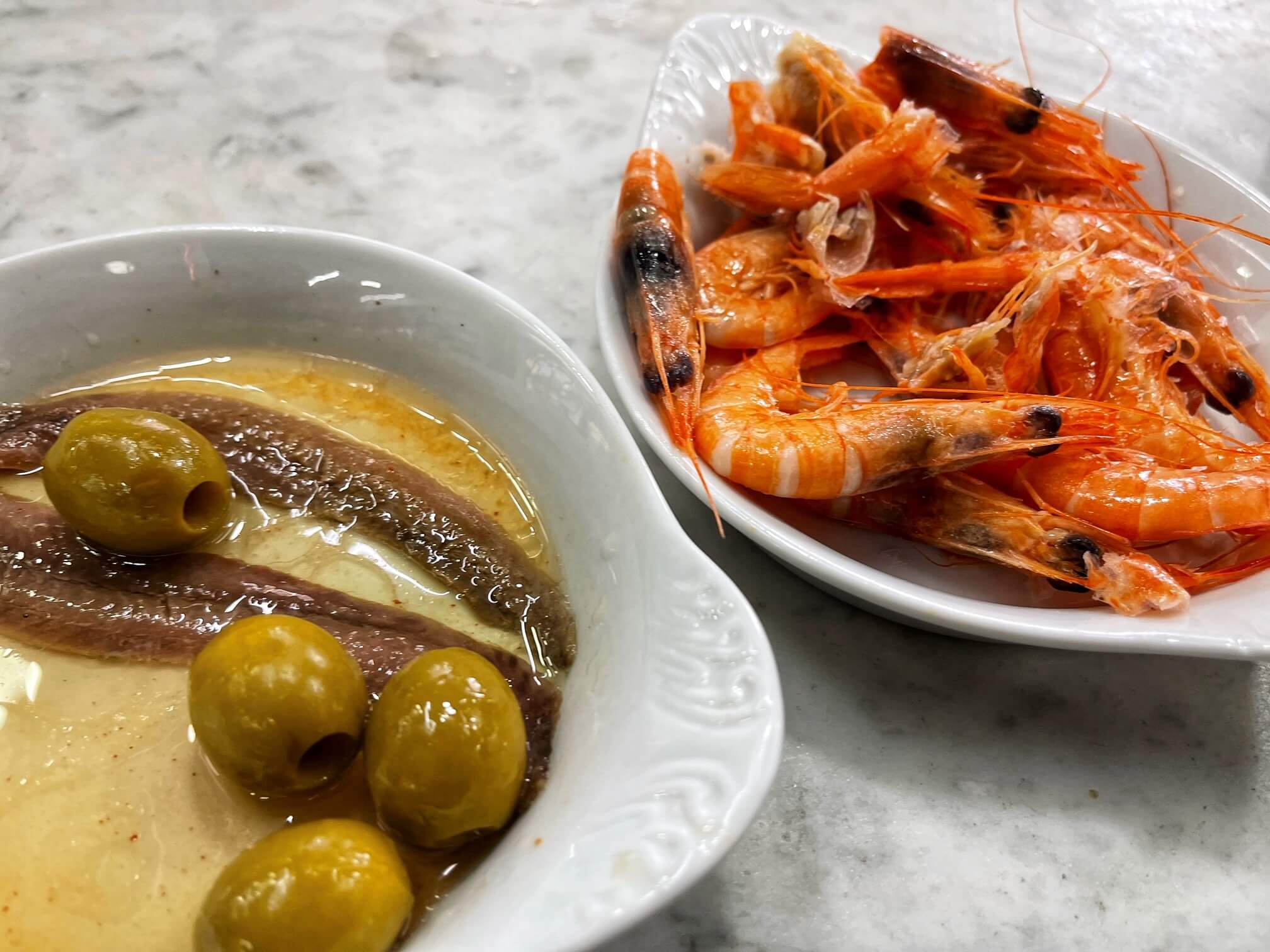 Few tourists venture into this low-key bar in the waterfront Barceloneta neighbourhood, but those that do are in for a real treat. Stop by for a glass or two of home-made vermouth on your way back from the beach; if you're hungry, your luck is in, too. Bar Electricitat serves up some of the city's best bombas, the oversized meat and potato ball beloved by Barcelonans of all stripes, and a mean ensaladilla russa (russian salad) - a love-it-or-hate-it tapas bar staple that's something like an enriched potato salad.
Can Paixano
Barceloneta, Carrer de la Reina Cristina, 7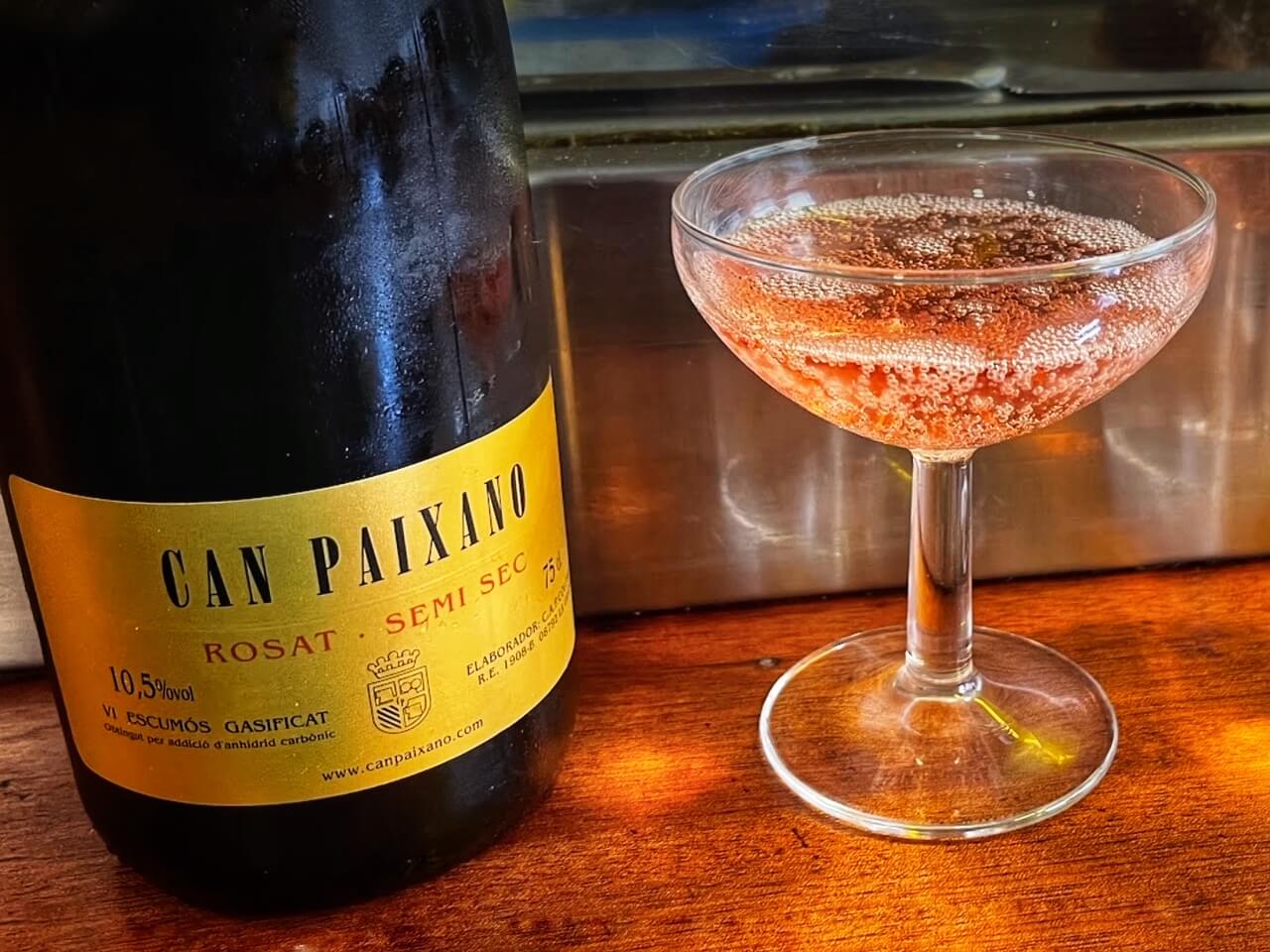 With its range of local sausages and cured meats hanging from the rafters awaiting their turn on the grill, rough and ready Can Paixano is a meat-lover's paradise. Be prepared to elbow your way up to the bar at this no-frills joint, which is always crowded thanks to its incredibly cheap prices and the high standard of the aforementioned meat. Do as the locals do and order a bottle of the dangerously affordable house rose, served up in retro coupes - although it's rather sweet, it does an excellent job of keeping the mouthwatering chorizo and morcilla sausage bocadillos company.
We hope our list whetted your appettite for culinary adventures in Barcelona! Through Eternity Tours offer expert-led private itineraries in the Catalan capital, offering visitors to the city the unique chance to see Barcelona through the eyes of a local. If you'd like to expore the city's amazing food scene first hand, then check out our Barcelona tapas tours!