The extraordinary La Boqueria market in Barcelona might just be Spain's finest foodie destination. Extending over 13,000 square metres and with stalls selling everything from mounds of locally grown fruit and vegetables to cheeses, meats and a jaw-dropping array of fish and seafood landed daily in the city's harbour, La Boqueria is an amazing feast for the senses, all housed in a beautiful modernist building of iron and steel. Although the market is very much on the tourist radar and it can get extremely busy at peak times, La Boqueria remains an unmissable part of any trip to Barcelona.
A History of the Boqueria Market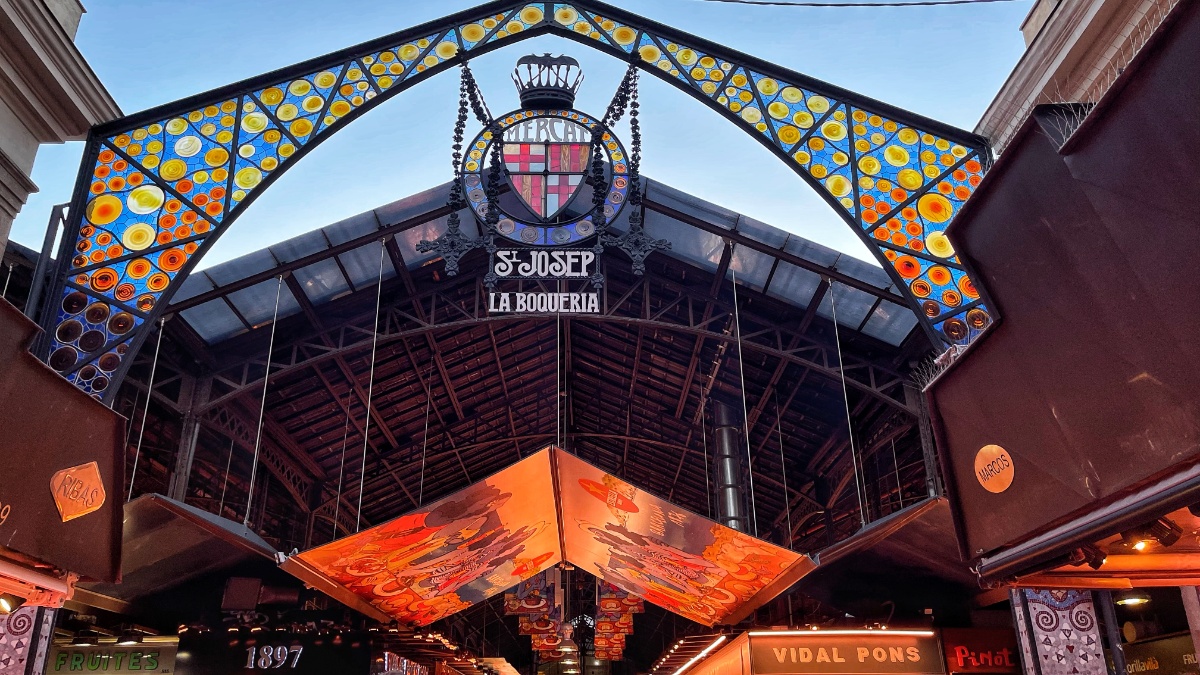 Market traders have been plying their wares on the site of the Boqueria market since as far back as the year 1217, when a number of meat stalls sprang up around the old city gate. Legend has it that a functionary of King Ferdinand III of Castile granted a local citizen the right to sell goat meat here, known as boc in Catalan, and so the rudimentary Boqueria market was born. In the 15th century a pig market was held here, and various butchers and fishmongers intermittently set up in the area on an ad-hoc basis over the coming centuries.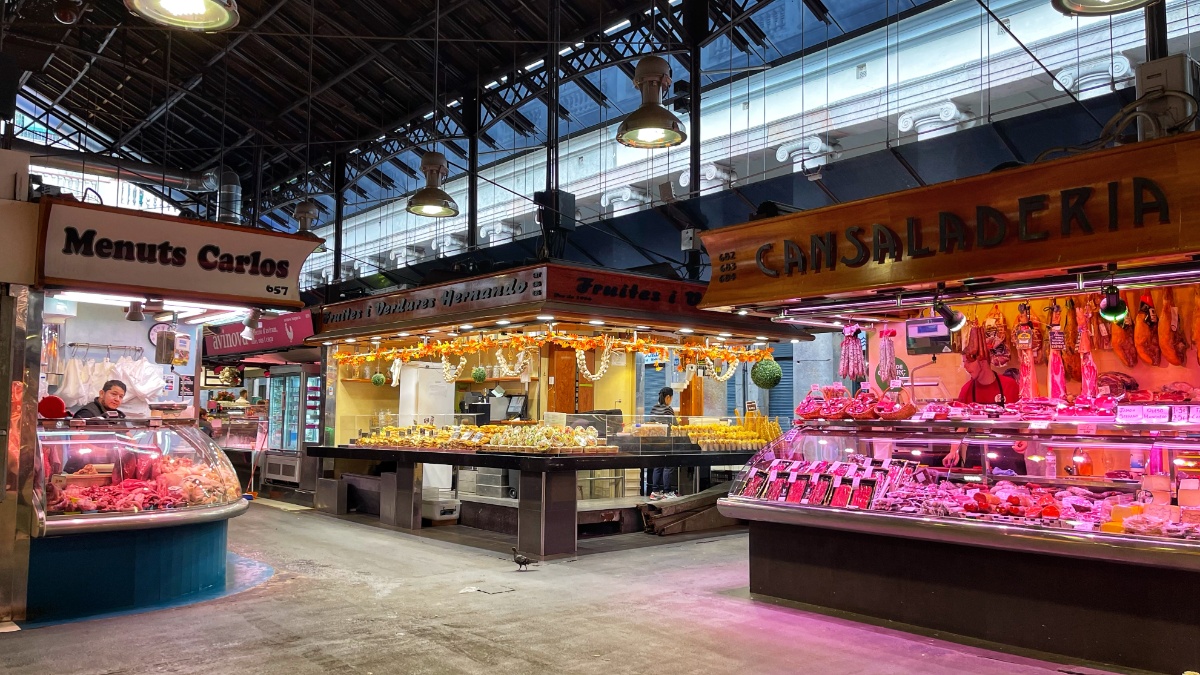 The market that we know today dates to the 19th century, however, when traders moved their stalls into the grounds of the burned-out convent of St. Josep - hence its official name of Mercat de Sant Josep de la Boqueria. A stunning bespoke modernista building to house the market was completed in 1914, when the beautiful entrance gate and metal roof was added by architect Josep Mas i Vila. Over the past century La Boqueria has become a mecca for food lovers from across Catalonia and beyond, and even today you'll be liable to catch a glimpse of some of the finest chefs and restaurateurs in the city rummaging through the wares here as they come up with their daily-changing menus at the best tapas bars in Barcelona.
What to buy at La Boqueria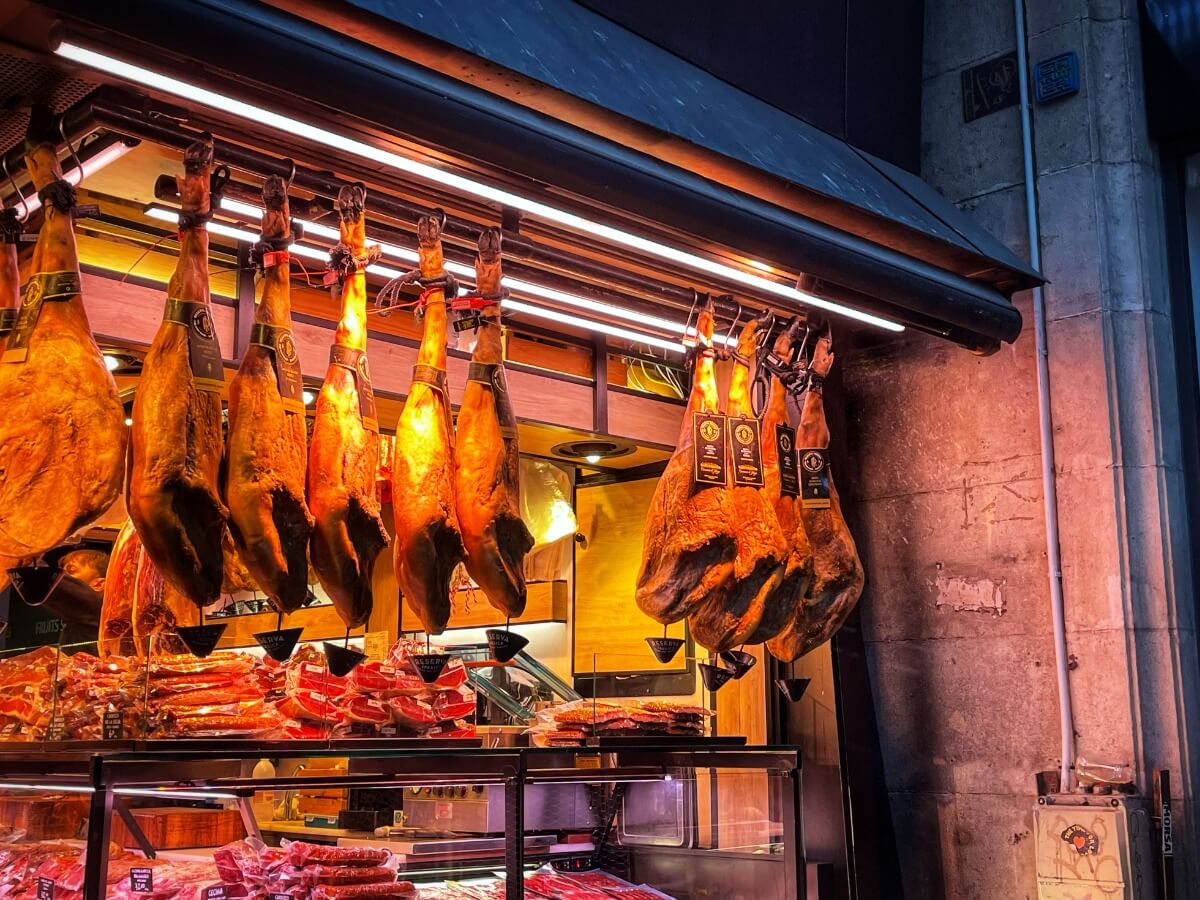 La Boqueria is a spiritual home for ham lovers. Great hocks of pork sway from stalls in every corner of the market, many of them the iconic Jamon Iberico de Bellota. This ham is produced from the meat of pata negra - a prestigious breed of black-hooved pigs hailing from the hills and forests of western Spain, where they are free to roam and feed on the acorns (bellotas) characteristic of the region. Iberico ham is widely regarded as the world's finest, with a wonderful marbling of fat and rich, nutty meat. Expect to pay upwards of €10 for 100 grams, but it's worth every penny! Tocineria Marcos, a stall located at the entrance to the market, is a good bet. Meat lovers should also look out for botifarra - a richly seasoned Catalan sausage - and of course chorizo, a spicy red wine-infused cured sausage.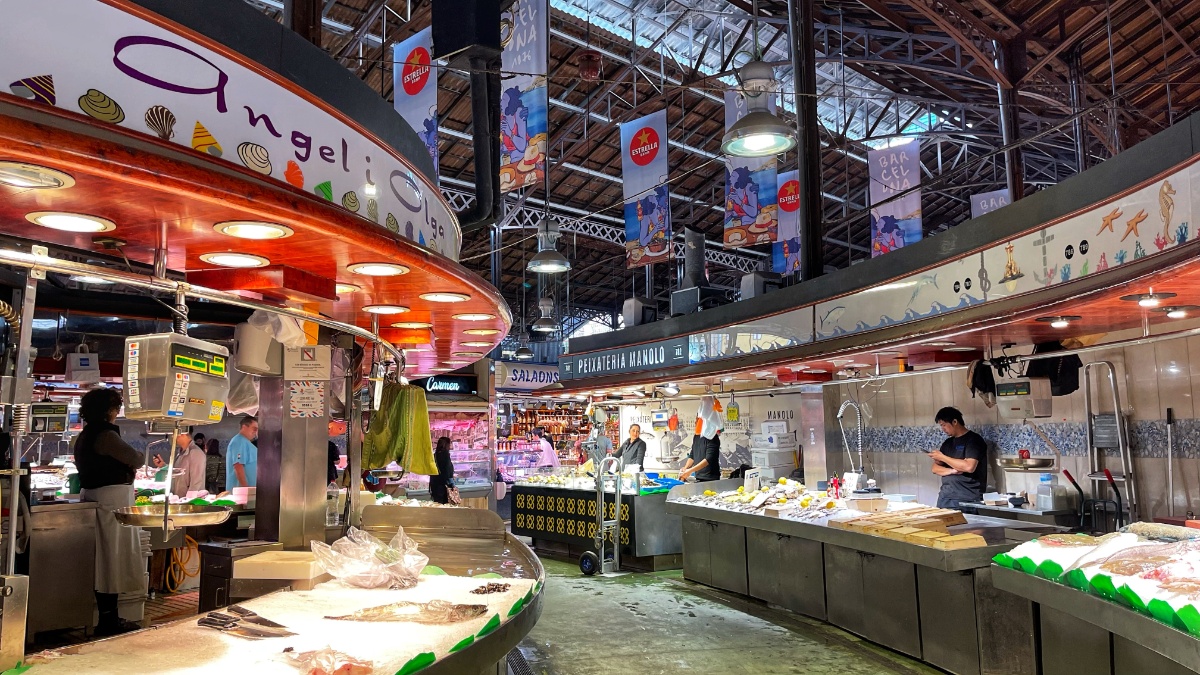 If your tastes run to the fishy, then head to the central section of the market, where all manner of marine delights await. Slurp down some oysters as you browse the fishmongers' wares, where a bewildering variety of glistening fresh fish gape up from their icy beds alongside sundry crustaceans - cigala, langostino and gambas amongst them, as well as exotic finds like slippery black eels and local specialties such as navaja (razor clams) and percebes (goose barnacles) which you'll find on tapas menus all across Barcelona.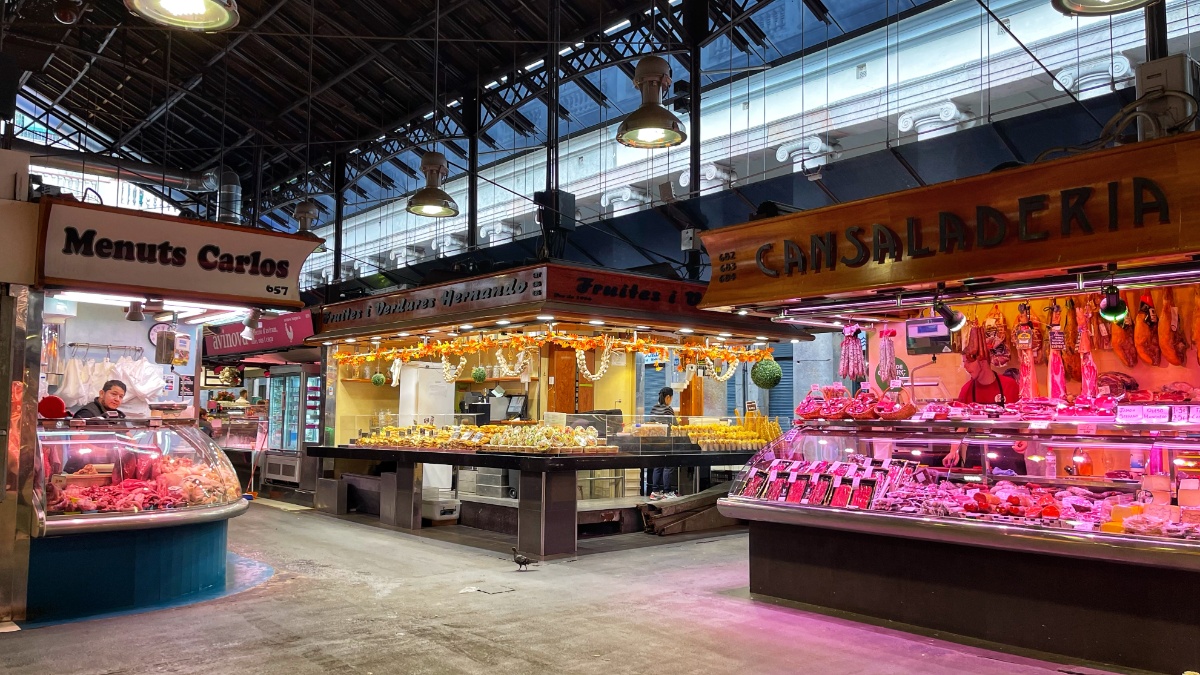 You'll also be able to come up with the raw materials for a perfect picnic here, with cheese, bread, and charcuterie available in abundance. Head to the Graus Olives e Conserves stall to pick through 25 different kinds of olives as well as sun-dried and pickled vegetables, before picking up some cracking manchego or Asturian goat cheese at one of the Boqueria's numerous cheesemongers.
Fruit and vegetables are also well represented in the market, with heaping piles of produce overflowing the stalls. Whether you're looking for wild mushrooms or exotic fruits, you'll find it here.
Where to eat in the Boqueria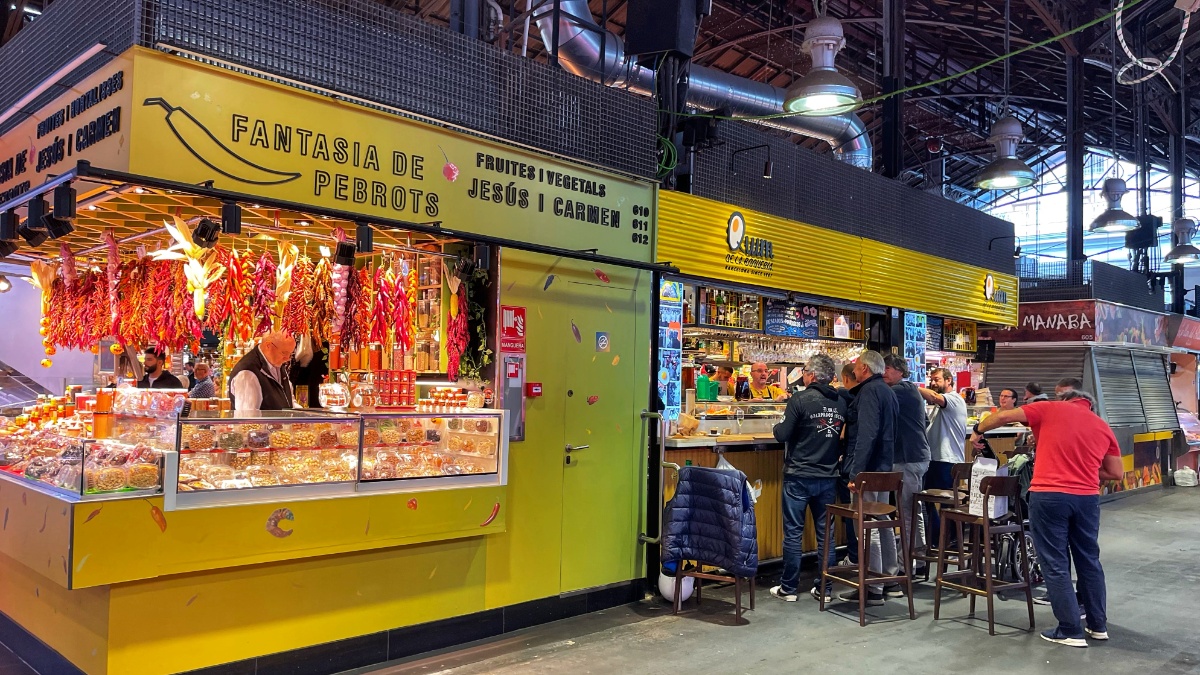 La Boqueria is about much more than fresh produce - some of the market's unassuming stalls are actually amongst the city's most sought after foodie destinations, and eating in the market is a must when in Barcelona. Head to iconic El Quim for their famous deep fried eggs topped with baby squid - an unusual combination that tastes a lot better than it sounds. El Quim is also known for their exceptional truites (tortillas). It can be tough to snag a stool at the bar here as it's ever popular, so come early and be prepared to pounce when someone vacates their spot.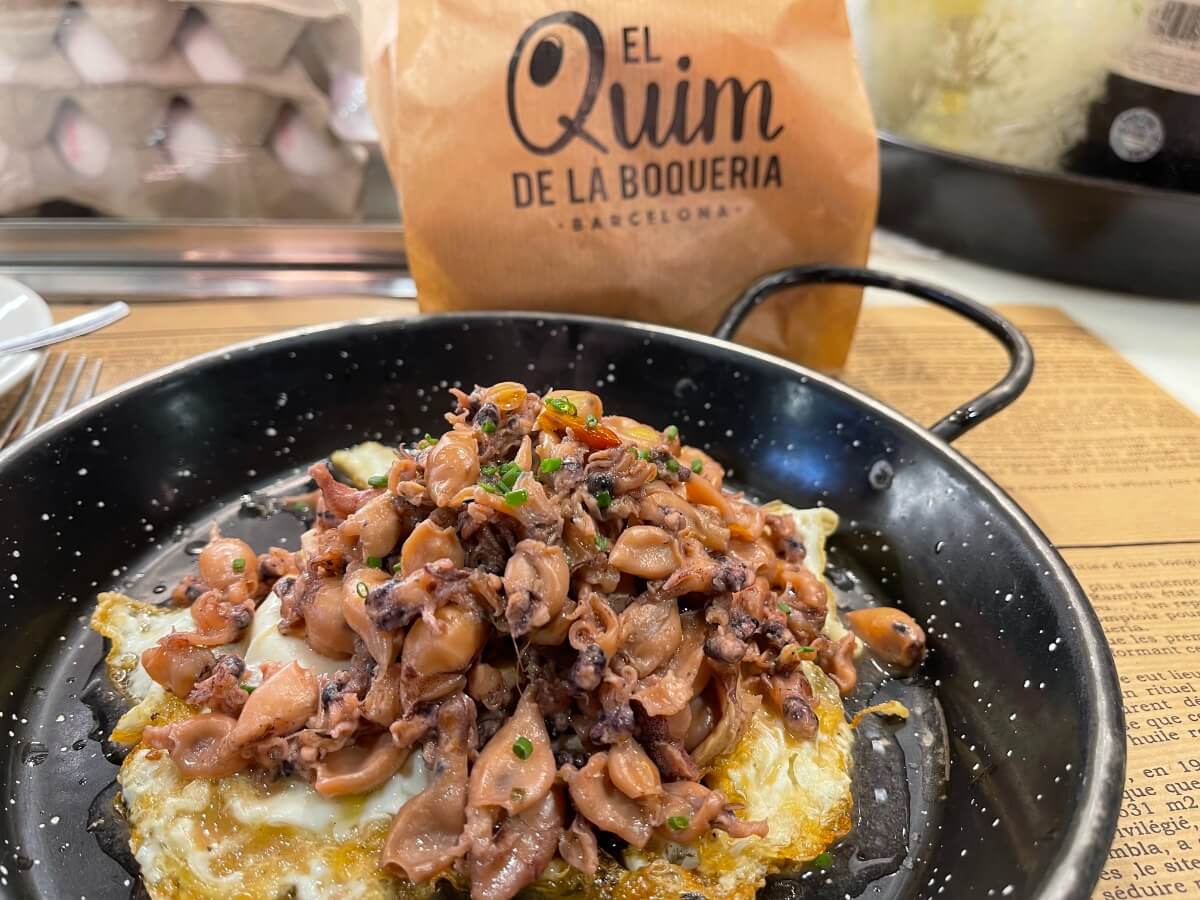 Equally tempting are the offerings at unassuming Bar Pinotxo. If you arrive during the winter months then make sure to sample the calçots, a Barcelonan delicacy that is something between a leek and a green onion, eaten chargrilled. If you're feeling adventurous, try other local classics like peus de porc (pig's trotters) or cargols a la llauna (baked snails).
Planning your visit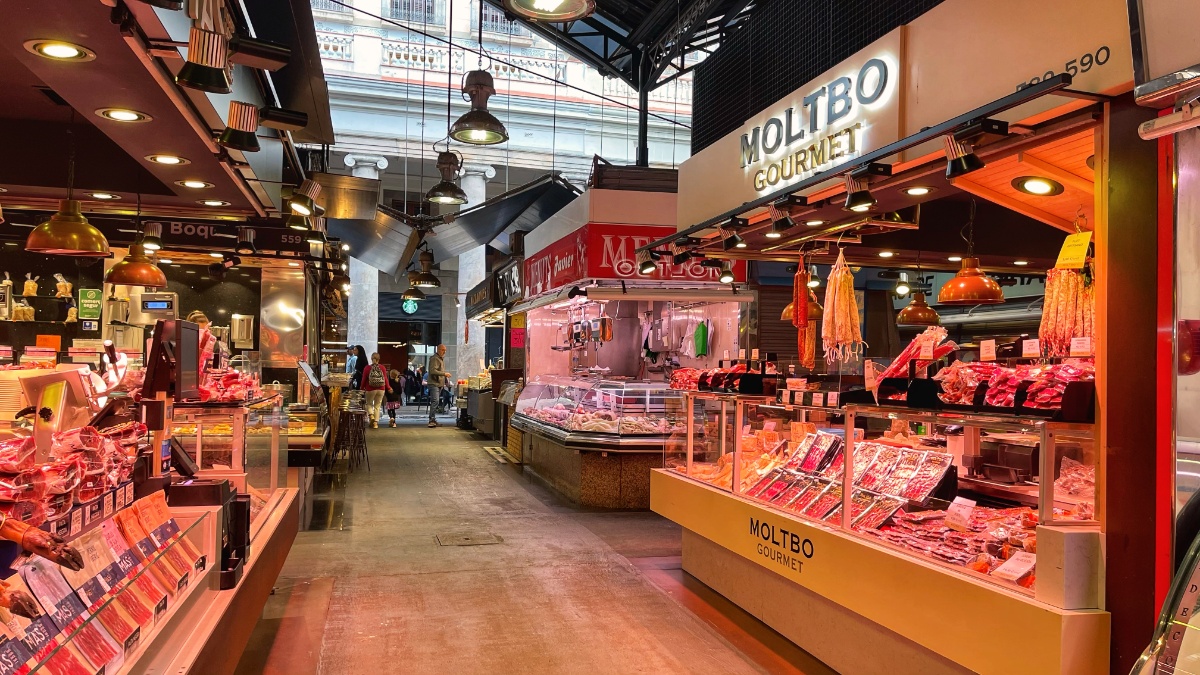 La Boqueria is open Monday to Saturday from 8 AM to 8.30 PM. The market is closed on Sundays, and the fish counters are also closed on Mondays. It's best to arrive at the market early in the morning if you'd like to beat the worst of the crowds. Entrance to the Boqueria market is free of charge.
How to Get to the Boqueria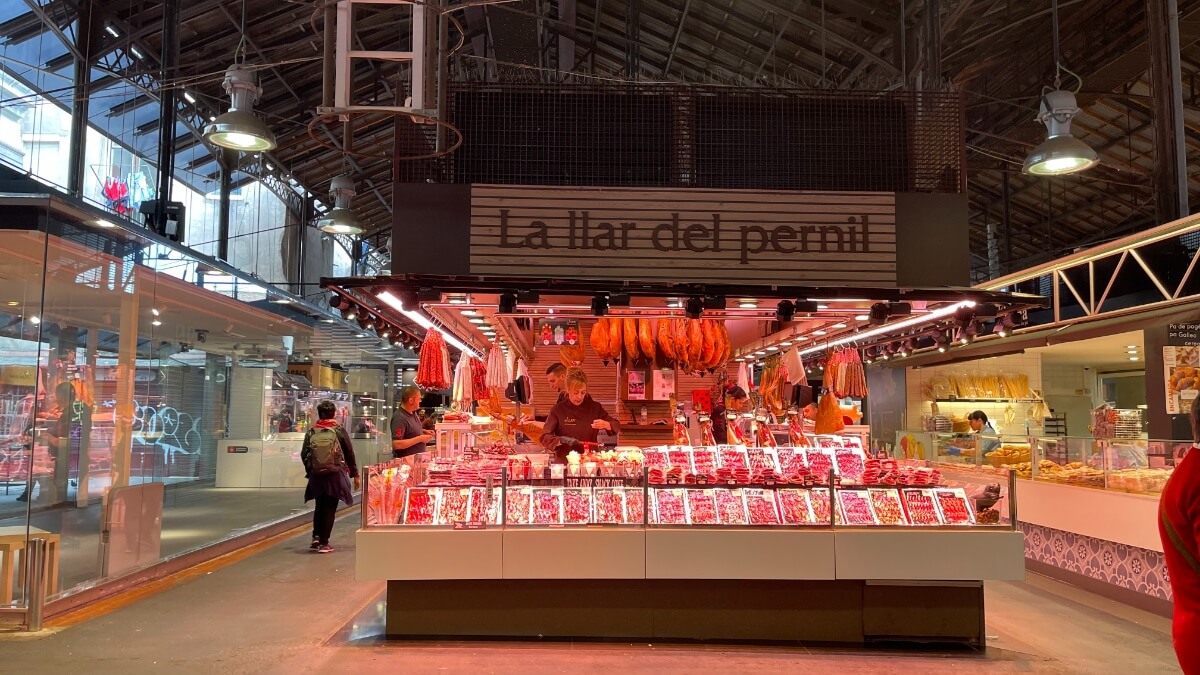 La Boqueria is located right in the centre of Barcelona's downtown, just steps away from the famous Las Ramblas. It's easily reached on foot if you are in the centre, or via public transport.
Metro: the nearest metro stop to the market is Liceu, on the L3 or Green line. One of the metro stop exits will take you out right at the entrance to La Boqueria. Plaça Catalunya is also just a few minutes walk from the market, and serves the Green L3 and the Red L1 metro lines.
Bus: The 14 and 59 bus routes stop outside La Boqueria, as do the night buses N9 and N12.
Hop on hop off bus: The closest stop on the Barcelona Hop on Hop Off bus is located at Plaça Catalunya.
Through Eternity Tours offer expert-led itineraries in Barcelona. For a complete, insider foodie experience in the Catalan capital that includes a tour of La Boqueria market as well as tapas tastings at Barcelona's finest tapas bars, check out our Barcelona Gothic Quarter and Tapas Tour and prepare yourself for some delicious culinary adventures in the company of our resident gourmet guides as we explore the tastes and aromas of Catalan cuisine in all its abundant variety.