From Antony and Cleopatra to Audrey Hepburn and Gregory Peck, Rome has long been synonymous with lovers and romance: the hint is right there in the name! Whether wandering moonlit cobblestones or sharing an intimate meal on a quiet piazza, the Eternal City offers countless opportunities to find a perfect moment with that special someone.
However, in the age of mass tourism it can be harder and harder to find a corner away from the crowds, but fear not: such places do exist! The following are some of the most romantic things to do in Rome that are all still off-the-beaten-track (with one, un-missable exception).
Each is paired with a nearby restaurant or bar that is guaranteed to please. Some are famous for wine or cocktails, while others are elegant spots for lingering meals; all of them are among of the most romantic places to eat in Rome, a city already famous for vino and amore.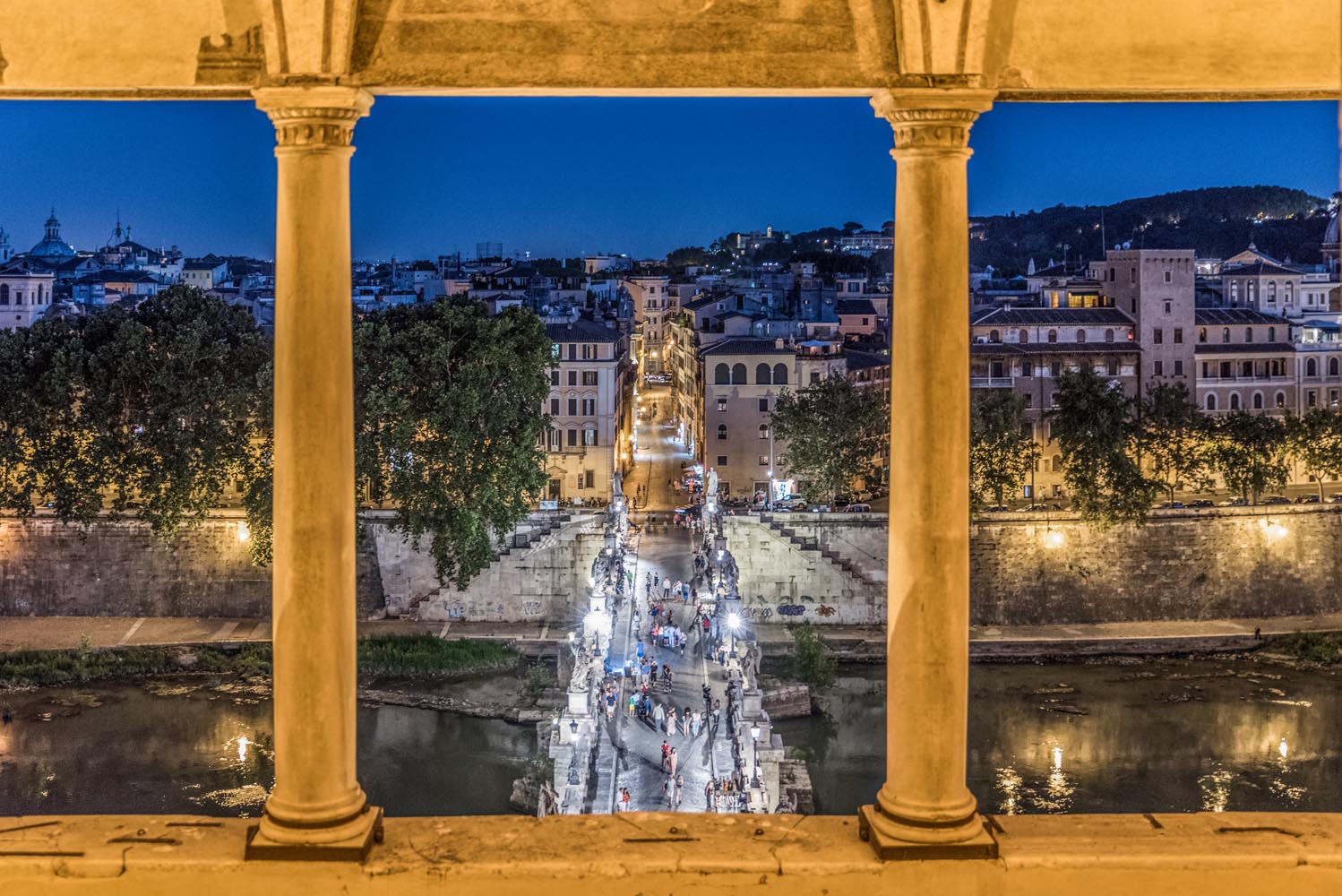 1. Star-crossed Lovers and an Incredible View: the Secret Aperitivo of Castel Sant'Angelo
In addition to being a papal fortress and ancient imperial tomb, Castel Sant'Angelo is also the site of one of opera's greatest love stories, Puccini's Tosca. The titular heroine, having given everything to protect her beloved Mario, finds herself on top of the castle, betrayed and clutching the body of her dead lover. In a grand romantic gesture, she hurls herself off the battlements rather than be captured by her enemies.
You don't need to follow her example, but the heights that offered Tosca's escape also provide one of Rome's most beautiful panoramas. Even better (and unknown to most visitors) there's a bar at the top! Enjoy a Negroni or glass of prosecco as you watch the sun set behind St. Peter's Basilica and contemplate the meaning of Puccini's opera.
Pair With: Giulio Passami l'Olio, Via di Monte Giordano 28. A dimly lit wine bar, decorated with dark wood and vintage erotica, this spot has a wine-list as thick as a bible and treated with the same reverence. Grab a glass of wine over candlelight before or after dinner elsewhere, or make a meal of their excellent charcuterie tray and small hot dishes.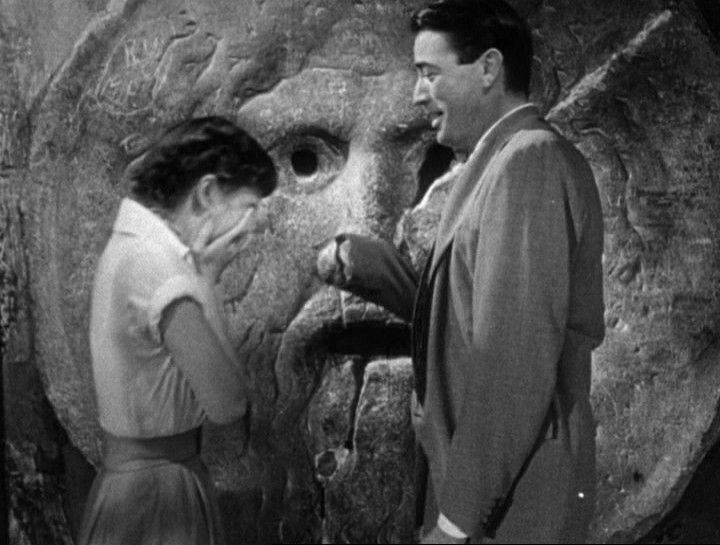 2. The Mouth of Truth and the Skull of St. Valentine
At the church of Santa Maria in Cosmedin, there's always a long line of would-be Audrey Hepburns out front ready to try their luck with the famous Bocca della Verità (Mouth of Truth). An ancient Roman fountain-head made famous by the film Roman Holiday, it is supposed to chop off the hand of faithless lovers.
Another, less well-known treasure lies inside; the cool, quiet interior is subtly decorated, with nothing to distract from the beautiful inlaid-marble floor that dominates the space. To one side, in an unassuming chapel are housed the relics of Valentine, patron saint of lovers. His skull and other bodily remains may not be your typical Hallmark moment, but any couple would be lucky to get a blessing from the saint whose feast-day has become synonymous with romance.
Pair With: Ristorante Piperino, Via Monte Dè Cenci 9. A Roman institution since 1860, this haven of white tablecloths and impeccable service is an ideal spot to celebrate a special occasion. On the periphery of the Jewish Ghetto, it prides itself on the many dishes typical of that neighborhood's cuisine as well as precisely executed Roman classics.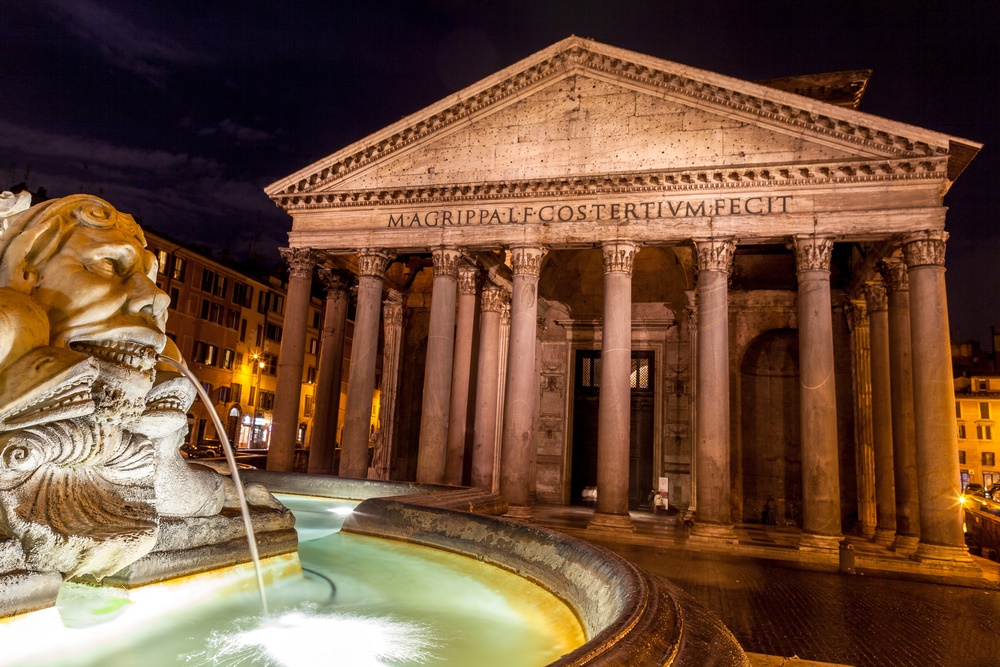 3.Classic Cocktails and an Unbeatable View of the Pantheon
Every visitor to Rome goes inside the Pantheon (and if they don't they should!) to admire its impressive dome, one of the true miracles of ancient Roman engineering. What most people don't know is that there's also an amazing vantage point where you can marvel at this triumph of Roman architecture from the exterior. Even better: it serves drinks.
The Hotel Minerva is one of Rome's higher-end places to stay, and while many can't afford to book a room, anyone is welcome at its rooftop bar. Head left past the lobby and take the elevator to the top; directly across the square is the dome of the Pantheon itself, so close you can almost touch it. The cocktail menu is classic Italian, with drinks priced for the view.
Pair With: Armando Al Pantheon, Salita dei Crescenzi 31. Normally a good rule of thumb is to avoid any restaurant next to something famous, but this cozy ristorante breaks the mold. With low lighting and a menu as elevated as the dome of the monument that gives it its name, Armando is the perfect spot for a romantic dinner. Bruschetta with quail's egg and truffles? Yes, please!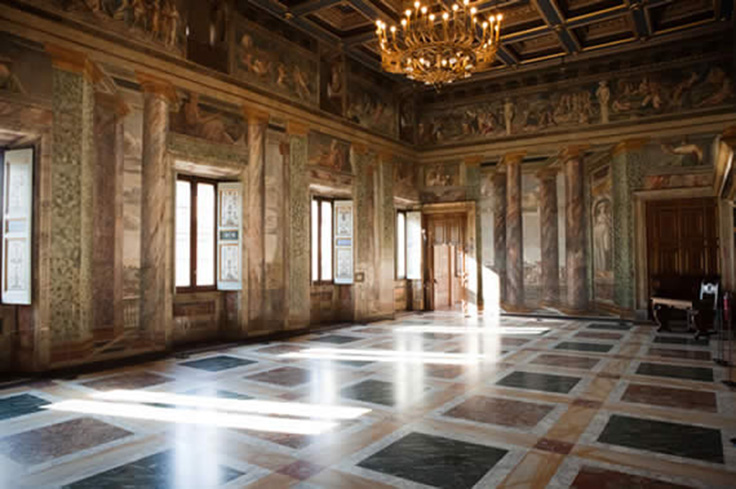 4. Villa Farnesina and Raphael's Ode to Love
Nestled in an out-of-the-way corner of Trastevere, the elegant Villa Farnesina is a gorgeous Renaissance pleasure-palace constructed in 1511 by a Sienese banker madly in love. Having already enjoyed the company of a high-end courtesan and having failed to woo the daughter of the Marquis of Mantua, the banker fell for a lowly shop-keeper's daughter of great beauty. Although their relationship met with disapproval, he took her as his common-law wife and housed her in this villa.
To add to the place's beauty and set the proper tone, interior decoration on the theme of love was commissioned from some of the greatest names of the High Renaissance. None other than Raphael himself designed a number of frescoes, including a cycle telling the story of Cupid and Psyche. In this ancient myth, the god of love and his mortal beloved are torn apart by fate, but they are eventually reunited and their eternal union sanctified by all the gods.
Pair With: Taverna Trilussa, Via del Politeama, 23/25. In the heart of Trastevere lays this very romantic little tavern. The sitting area is covered by lush green garden leaves, bathing in yellow tavern lights. The restaurant serves traditional rustic Roman dishes and thanks to their special custom you and your beloved can share their famed pasta dishes, served directly in the steel pan on the table!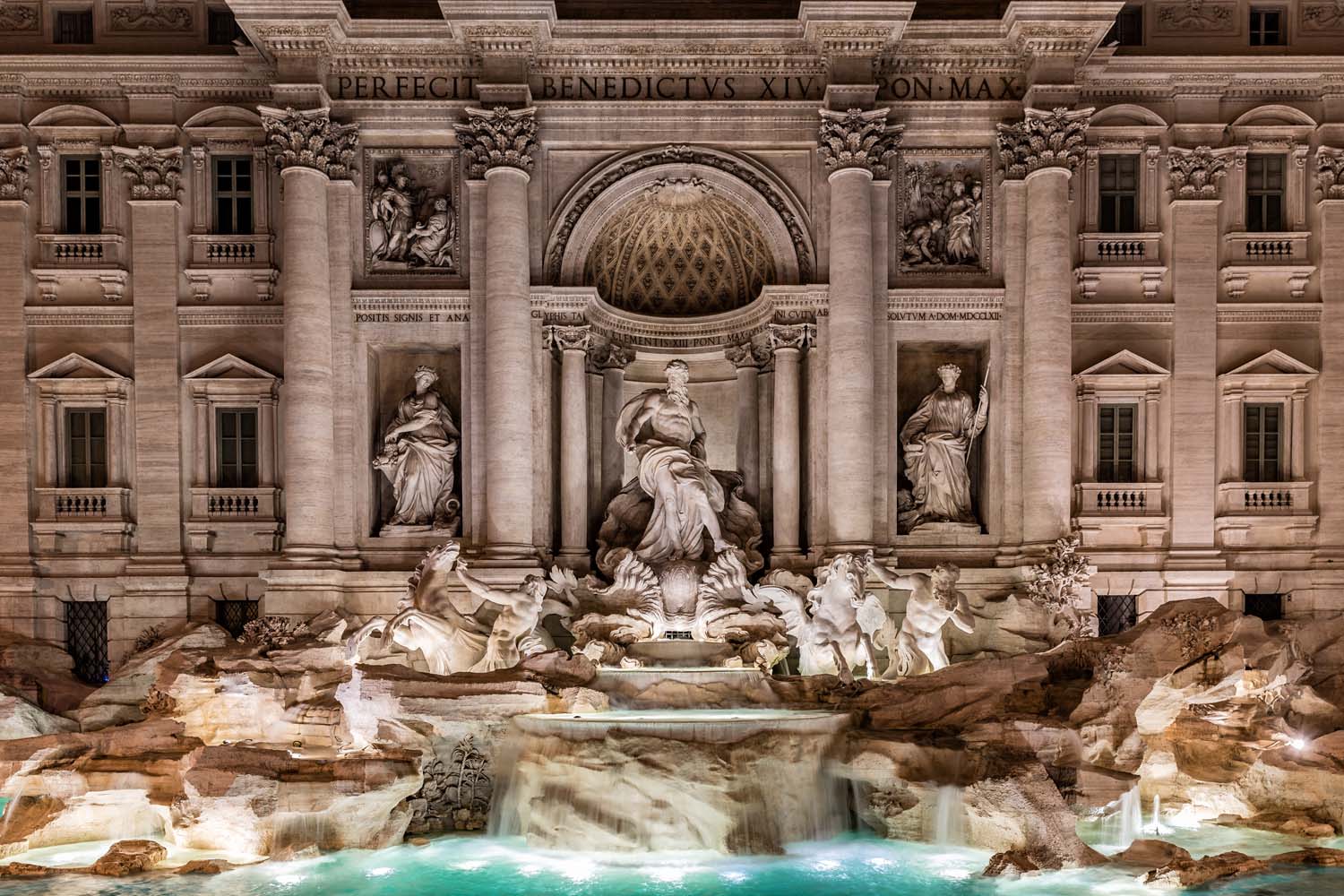 5. Three Coins in a Fountain
While certainly not off-the-beaten-track, no list of the most romantic places in Rome could be complete without the show-stopping Trevi Fountain. A must-visit for recent, lifelong (and future) couples, the waters of Trevi draw crowds for their impressive volume, monumental sculptures, and promise to create romance with just a bit of loose change.
The rules are simple: stand with your back to the fountain and throw your coin(s) with your right hand over your left shoulder. One coin, and you'll come back to Rome; two coins and you'll fall in love; three coins and your wedding day will soon be here! Even if you don't believe the legend, your coin will always do some good: the proceeds are donated to the international charity Caritas Interesting fact: There are many visitors that are romantics at heart and try out their luck at the fountain: last year around US$1.5 million worth of coins were thrown in!
Pair With: Club Derrière, Vicolo delle Coppelle 59. The Trevi Fountain is the epicenter of touristy Rome, so there's not much hope of finding a truly romantic meal nearby. You can escape the crowds for an intimate moment, however, by heading a few blocks away to a hidden bar that even many locals don't even know is there. Ring the doorbell at this nondescript address for access to a speakeasy-themed bar with live jazz and craft cocktails. Just don't spread it around!
Orient yourself to the Trevi Fountain and the rest of the romantic piazzas of the historic center with our Rome at night walking tour. Visit Castel Sant'Angelo and hear more tales of love and betrayal on our Secret Rome Tour.