Get the most out of your visit to the Eiffel Tower. There's plenty to do and see close by on the Left Bank!
You're in Paris… of course you're going to the Eiffel Tower, even if you've been before. For many visitors, though, it's a one-stop item. They show up, queue up, climb up, then zip off. But there are loads of interesting attractions and activities in the area. When native Parisian friends, Parissa and Romain, told us that they were buying a house in the area, we looked up the address. It's quite literally a 5-minute walk from the middle of the Champ de Mars, the open grassy field at the north end of which the Eiffel Tower is located. We thought they were nuts. "There will be way too many tourists trampling through your street!" We couldn't have been more wrong. Since then, we have spent countless hours meandering around their new neighborhood with them. It seems almost incredible that an area so close to a major tourist attraction could be so full of great places to go, to see and to eat, places that are frequented by the residents themselves.
These are a few of our favorite things within a fifteen-minute stroll in almost any direction.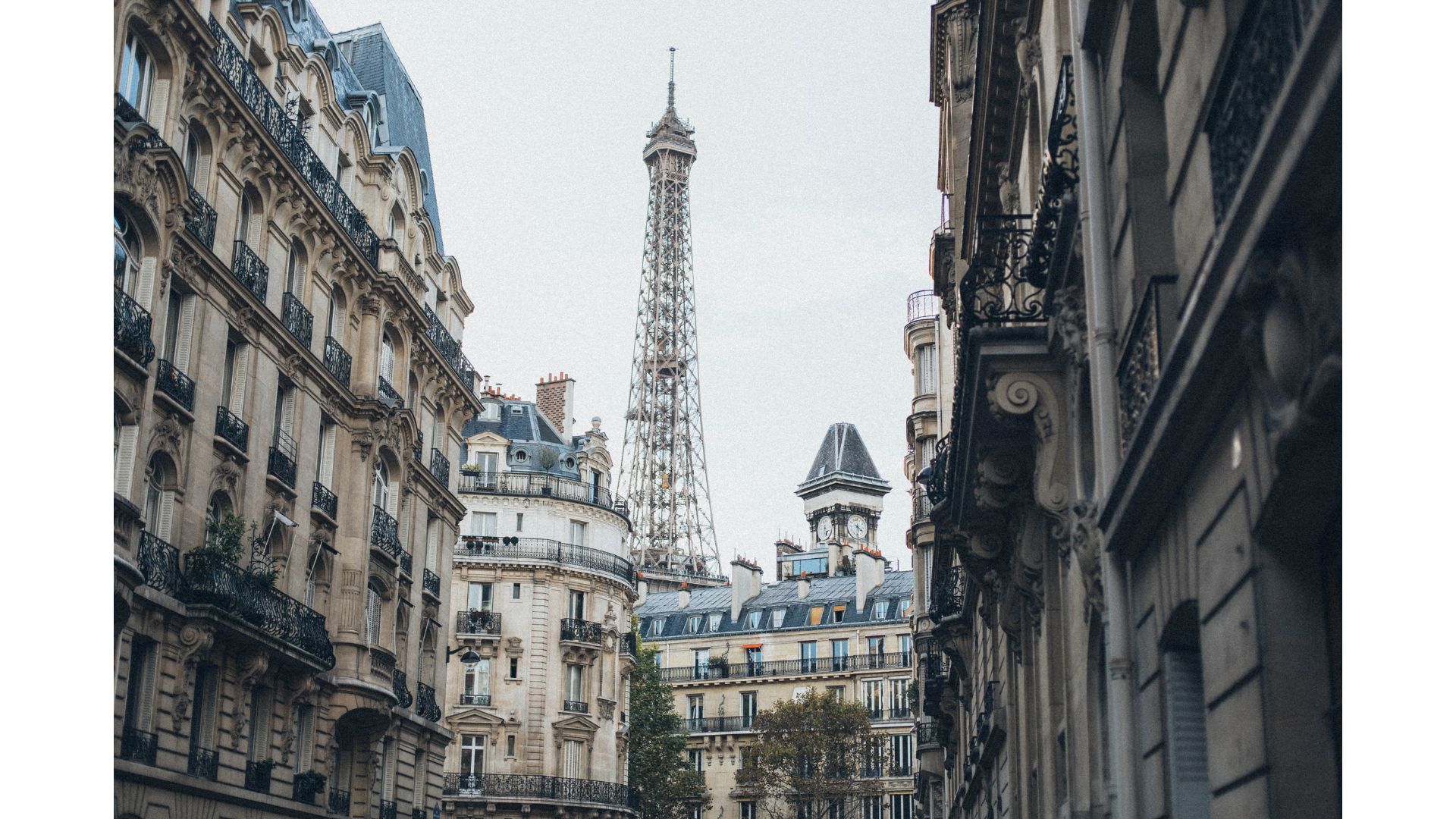 We suggest – as always – getting an early start. Even if you got pre-purchased tickets and have booked a guide (this is how you get all the juicy details), heading up early means beating all the vacationers who are sleeping in. Once you've left the giddy heights of what was at the time of its construction the tallest tower in the world, you're probably ready for more coffee or tea, and perhaps something sweet to go with! If you just want a little snack without the extra caffeine, our advice is to pop over to Boulangerie Les Petits Gourmands at 145, Rue Saint-Dominique. They've got satisfyingly savory sandwiches made with fresh baguette, but we find it impossible to walk through the doors and not sample some of the more sinful fare on offer. We now go out of our way to stop in here on the way home for our tartes aux pommes, millefeuilles, babas au rhum, and, of course, the devilishly delectable éclairs au chocolat!
If coffee is the priority, our friends' go-to spot is Terres de Café. At 67, Avenue de la Bourdonnais, just around the corner from Les Petits Gourmands, this small French collection of cafés was born in 2009, the brainchild of Christophe Savell, the son and grandson of coffee roasters. His line of specialty coffee houses is the first of its kind in France and has opened up an entirely new sector in the country, "one that demonstrates respect for the producers, for nature and for the consumers," according to the group's site. Not only is it great coffee, it's good karma! And it's always abuzz with neighborhood regulars, foreign students, and parents with little ones. On weekend mornings, that includes Romain, who takes his toddler Artémis there for breakfast and a little father-daughter time before sauntering back to the small playground on the Champ de Mars.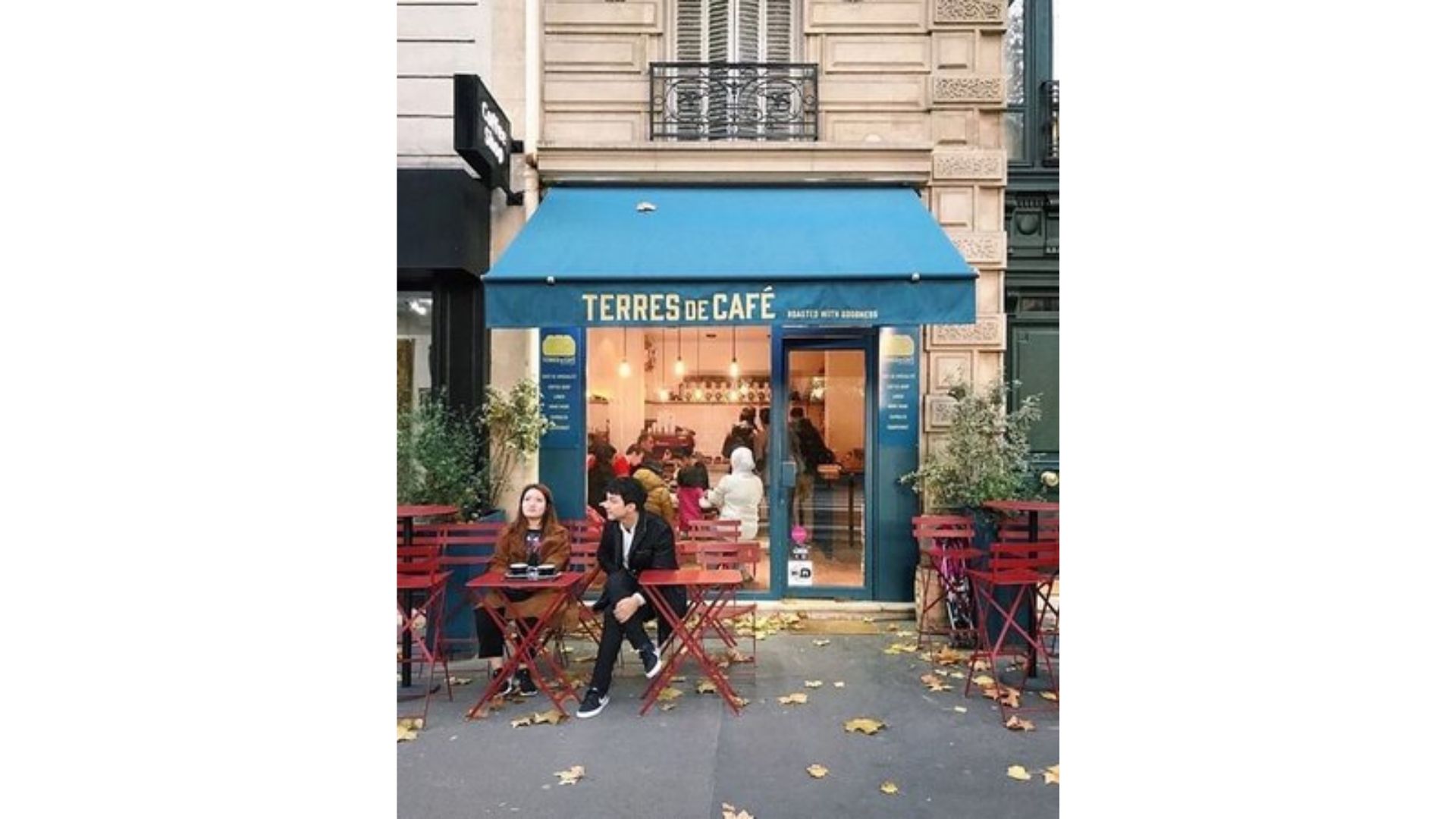 On our most recent mid-week visit to see our friends in the neighborhood, we lingered over coffee and conversation (admittedly eavesdropping on other conversations as well, as is our wont… If people don't want us to eavesdrop, they should have less interesting things to say!) at Terres de Café. Properly refueled, we walked northeast along Rue Saint-Dominique. Lined with elegant boutiques, the street seemed the natural habitat for the decidedly dapper Romain and the perennially fashionable Parissa. They make it look so easy!
We were on our way to Les Invalides. In a city as steeped in history as Paris is, it is hardly surprising that there are dozens of museums scattered across her arrondissements. In this part of the city, Les Invalides is by far the best known and most visited. The big draw, of course, are the earthly remains of a son of a Corsican lawyer from the petty nobility. Through talent and skill, ambition and determination, he rose through the ranks to become a general at the tender age of 24, First Consul of the Republic at 30, and Emperor of the French at 35. We are talking, of course, of Napoleon Bonaparte, whose grandiose tomb is sheltered by the distinctive gilded dome of the structure.
On our way up Rue Saint-Dominique, Romain regaled us with tales of Bonaparte's exploits (to say that Romain is a Napoleon enthusiast is an understatement of almost epic proportions), as well as a mini discourse on the history of Les Invalides. Built in the 17th century at the behest of King Louis XIV as a place of succor and support for those wounded in France's wars, the complex also houses the Museum of the Army, showcasing artifacts from France's military history from prehistoric times to the Second World War.
Open every day from 10:00 a.m. to 6:00 p.m.. Closed 1 January, 1 May and 25 December. Ticket office closes at 5:30 p.m. Adult tickets 14€ at time of writing.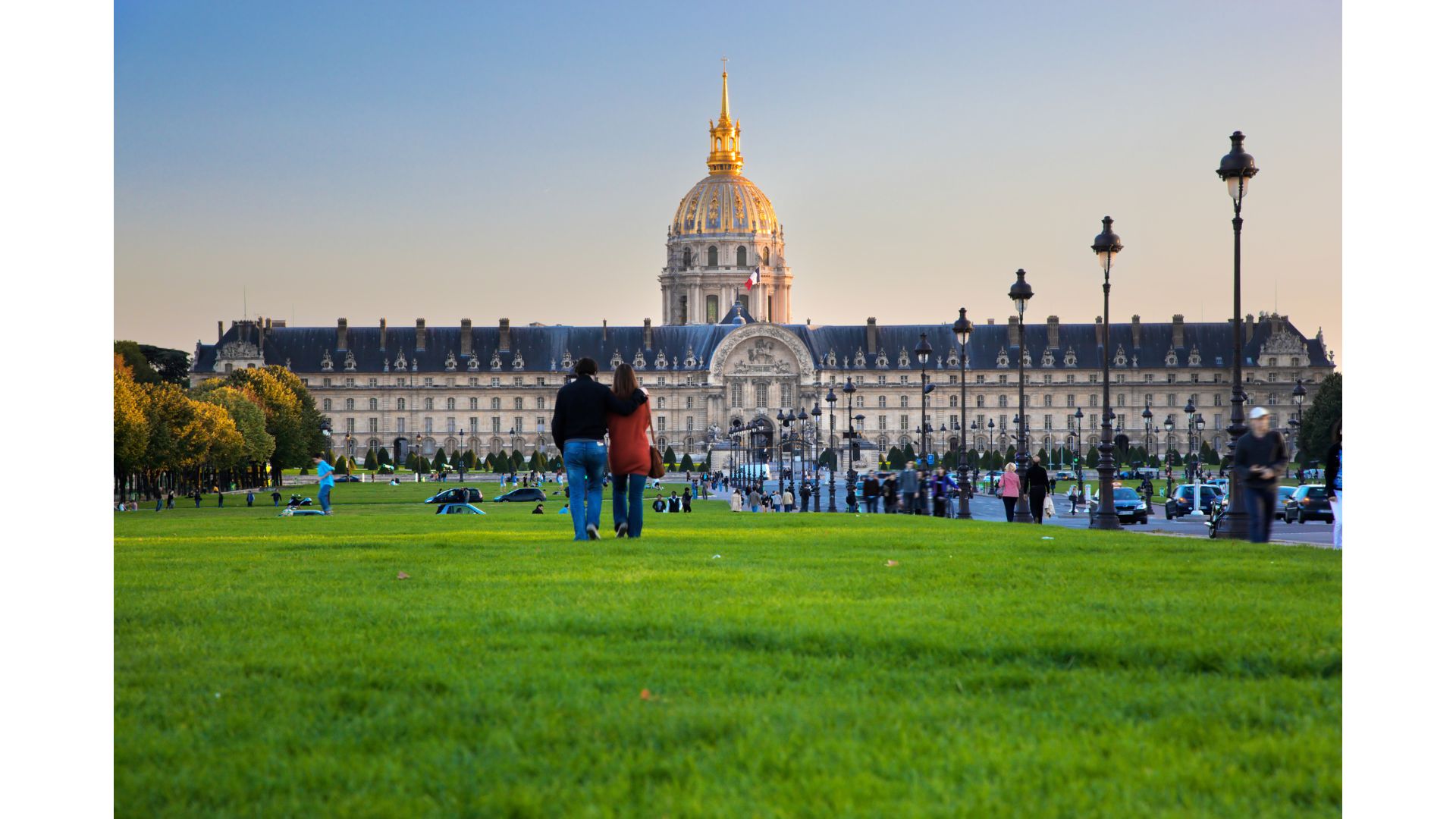 Just a matter of meters to the east of Les Invalides is the bewitchingly beautiful Rodin Museum (77, Rue de Varenne). The collection is housed in the magnificent Hôtel Biron, an early-18th century mansion built for the marquis de Moras. Two centuries later, the property was publicly owned but was in a terrible state of disrepair. The great sculptor, entranced by the structure's location at the heart of an open garden and by the light that flooded through the expansive windows, first rented four rooms on the ground floor for use as work space. Three years later he acquired the entire building and laid the groundwork – including a sizeable financial donation – to what in 1919 become an overview of his life's work. Through 18 rooms showcasing clay sketches, plaster casts and sculptures in bronze and marble, we are treated to a brilliant illustration of Rodin's constant evolution as an artist. The Age of Bronze, The Kiss, The Thinker, The Walking Man… all here to astound and inspire.
Open Tuesday to Sunday from 10:00 a.m. to 6:30 p.m. Last entry is at 5.45 p.m. The sculpture garden closes at dusk.
Supermarkets can be quick and convenient for picking up essential items, but for the good stuff small specialty stores and fruit-and-vegetable stands are the answer. Grocery shopping is pure pleasure in picture-perfect Rue Cler, between Rue de Grenelle to the north and Rue de la Motte-Picquet to the south. At first glance it all seems more film set than daily existence, but upon closer inspection there is a depth of vibrant life that movies rarely capture. Romain, Parissa and Artémis come to Rue Cler pretty much every weekend to pick up vital supplies. For Parissa, a stop at Mariage Frères tea shop (number 56) is de rigueur. La Boucherie du Perche (52) has carnivores like us drooling. Embarrassing but unavoidable. Just across the street is world-famous Chef Alain Ducasse's chocolate shop (53). Drool, drool. Embarrassing. Don't judge. Just go.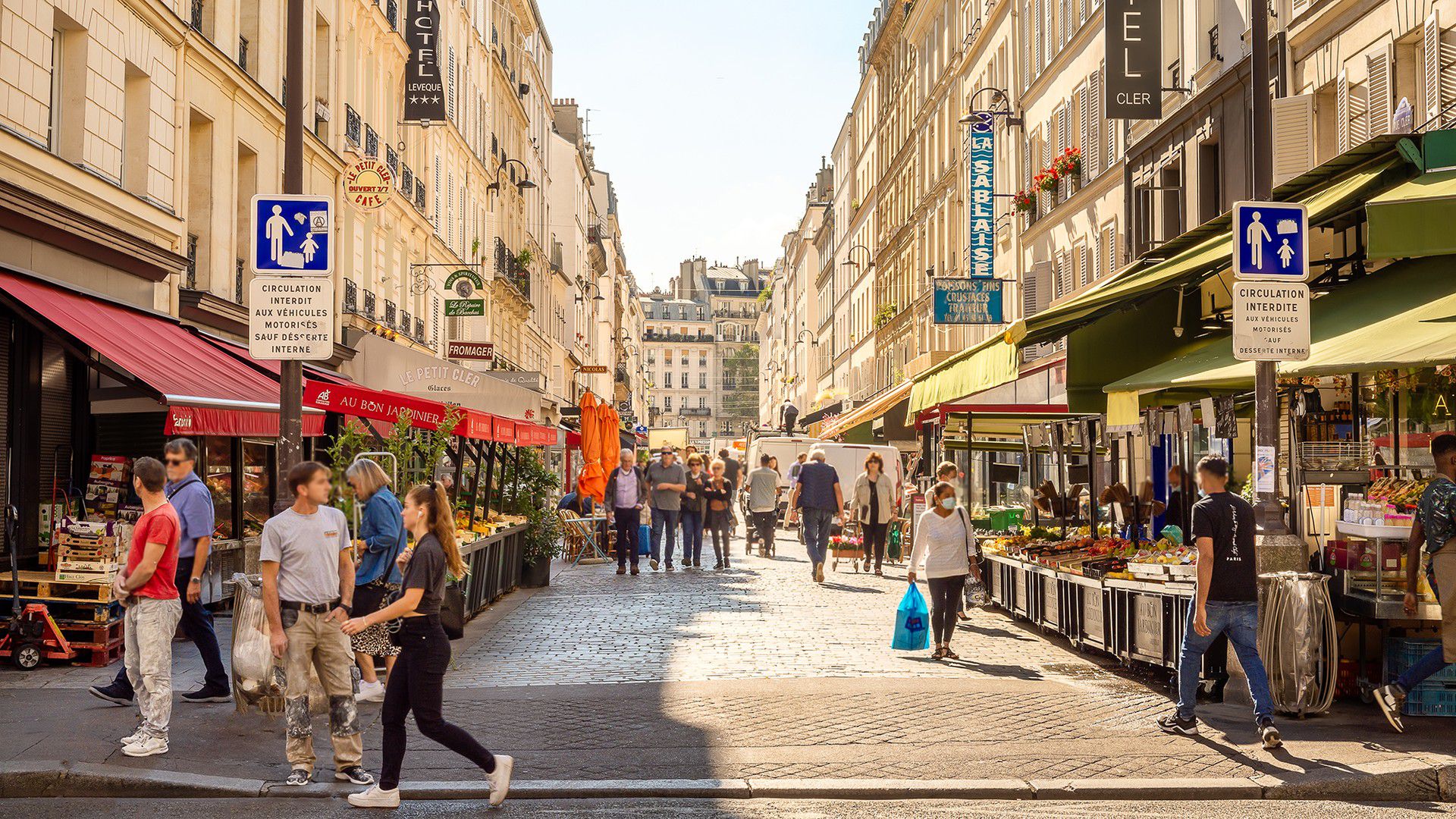 Strategically located in the middle of the market street, directly across the street from each other, are the Café du Marché (38) and Le Central (40), in case you're in need of a libation or a latrine whilst wandering. Facing Le Central from across Rue Cler is Les Saveurs de Cler – Maison Julien (45), the boulangerie/patisserie de référence in the neighborhood. And yes, you'll be slobbering here as well.
The final shop stop is La Fromagerie (31) – for Romain and us it's saving the best for last, though Parissa will be keeping her distance from the stinky stuff. For us, though, the stinkier, the better! Running the gamut from soft and drippy to hard and sharp, there are cheeses here from the whole of the Hexagon. A couple of our favorites are from further south, from the region of Auvergne-Rhône-Alpes: the criminally creamy Saint-Félicien and the superstar of the Isère River valley, the soft and slightly nutty Saint-Marcellin.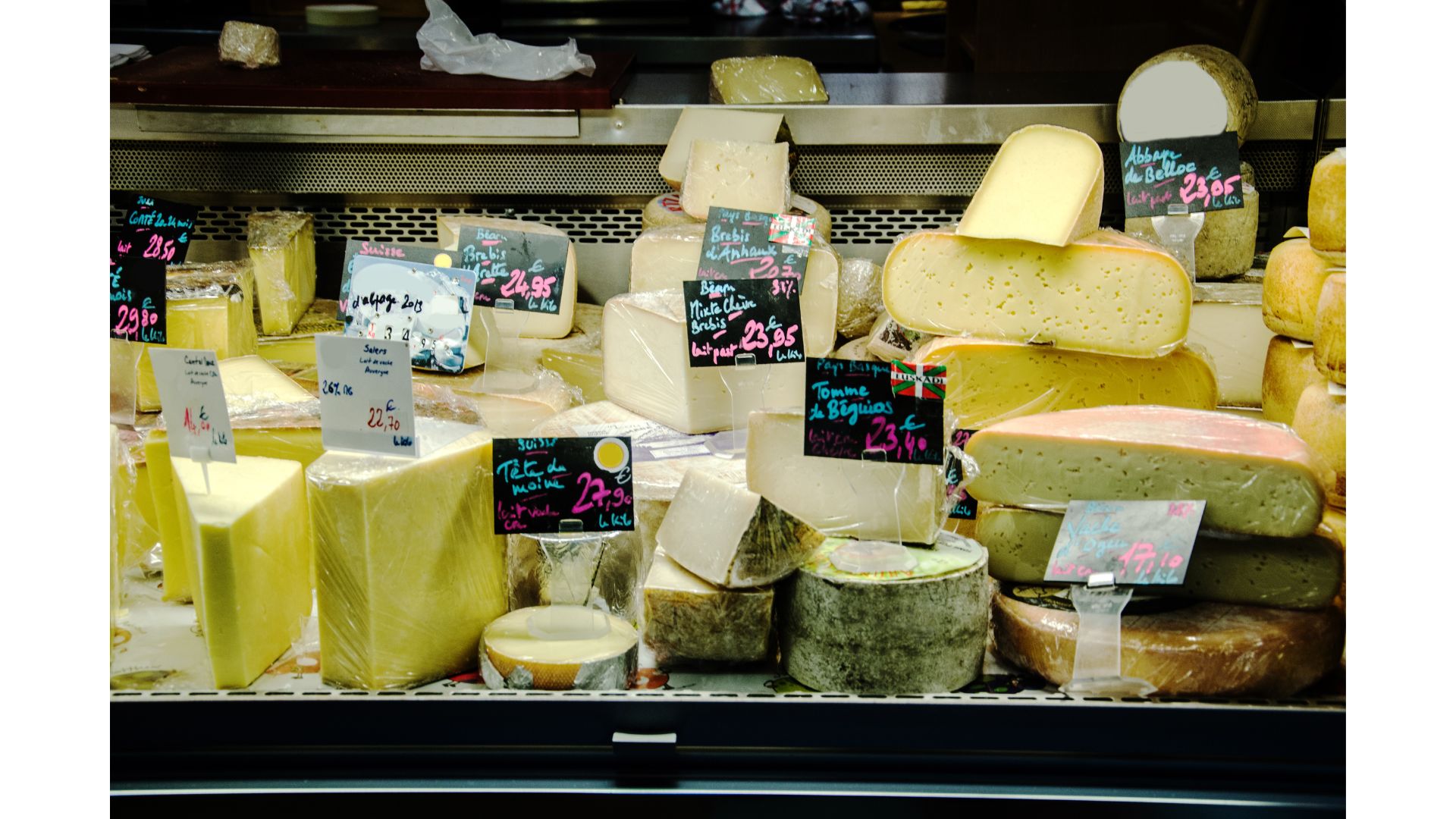 After our recent shopping spree in Rue Cler, we returned to their flat to drop of the precious treasure before heading to Le Casse-Noix, just a couple of blocks away at 56, Rue de la Fédération. In an ambiance of a bistro that hasn't seemed to change much since before the Second World War – and with an eye-catching collection of nutcrackers picked up over the years by the owner's mom – talented Chef Olivier Lenormand offers delectable dishes steeped deep in tradition from the bountiful Ile-de-France. Blackboards display the daily specials scrawled in chalk, typically including dishes featuring seasonal fare.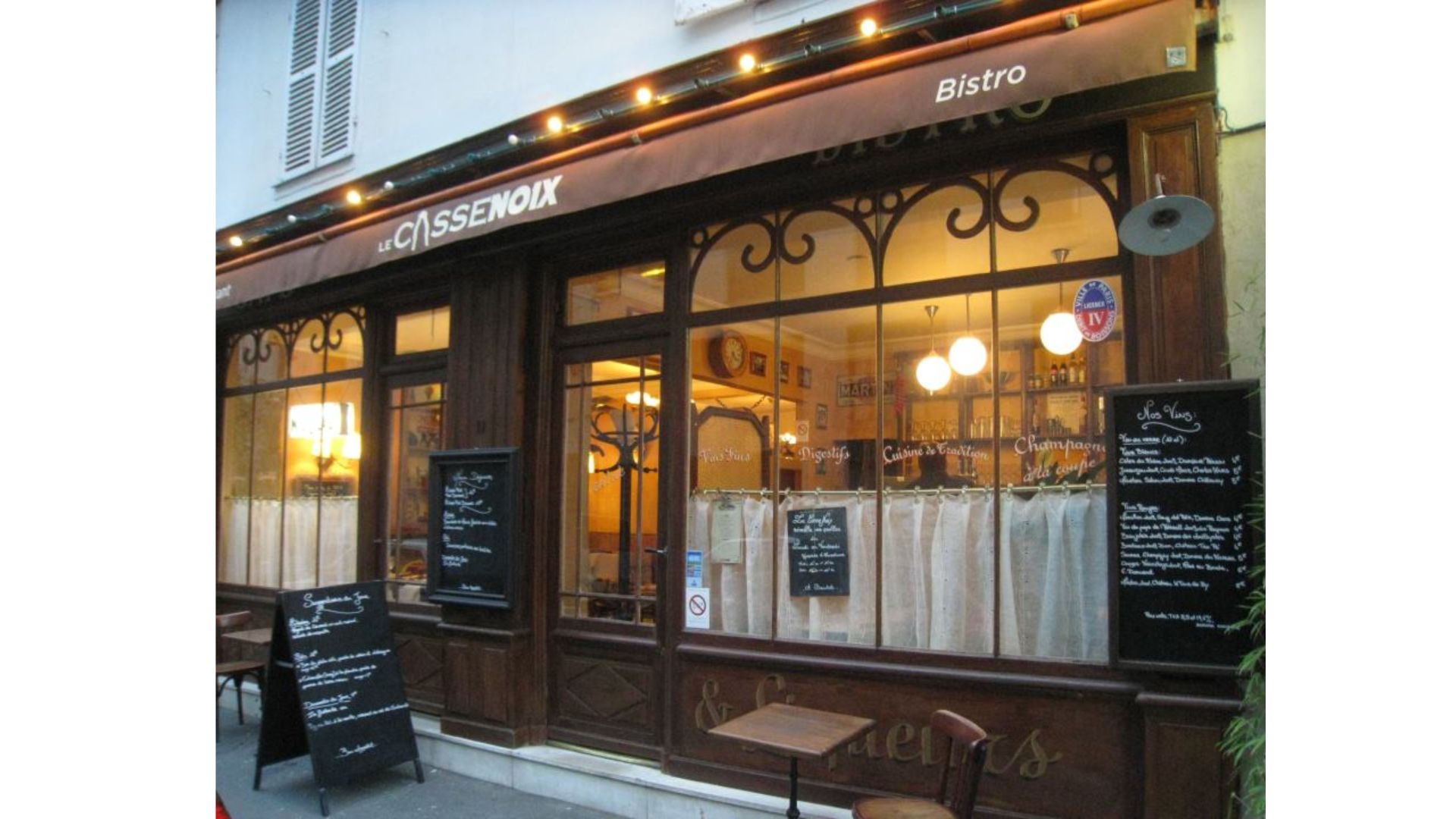 We had the chanterelle mushrooms sautéed in butter, served with a poached egg and a red wine-based emulsion as an entrée, roast red partridge over mushrooms (just to remain consistent) for main course, and for dessert – our very favorite for nearly four decades – Iles flottantes: fluffy little islands of stiffly whisked sugared egg whites poached in milk and vanilla, served floating in a sea of creamy custard. With our meal we had a bottle of Saint-Nicolas de Bourgueil, a lively Loire Valley wine. From terroirs a little inland from the banks of the river, the five-year-old wine gave clear hints of ripe red woodland fruits, lightly tannic, with a little sass but no slap. Perfect for our delightful déjeuner!
Le Casse-Noix is open Monday to Friday 12:00 noon to 2:00 p.m. and 7:00 p.m. to 10:00 p.m. Reservations are strongly recommended, for both lunch and dinner. Reservations taken only by phone: +33 0145660901.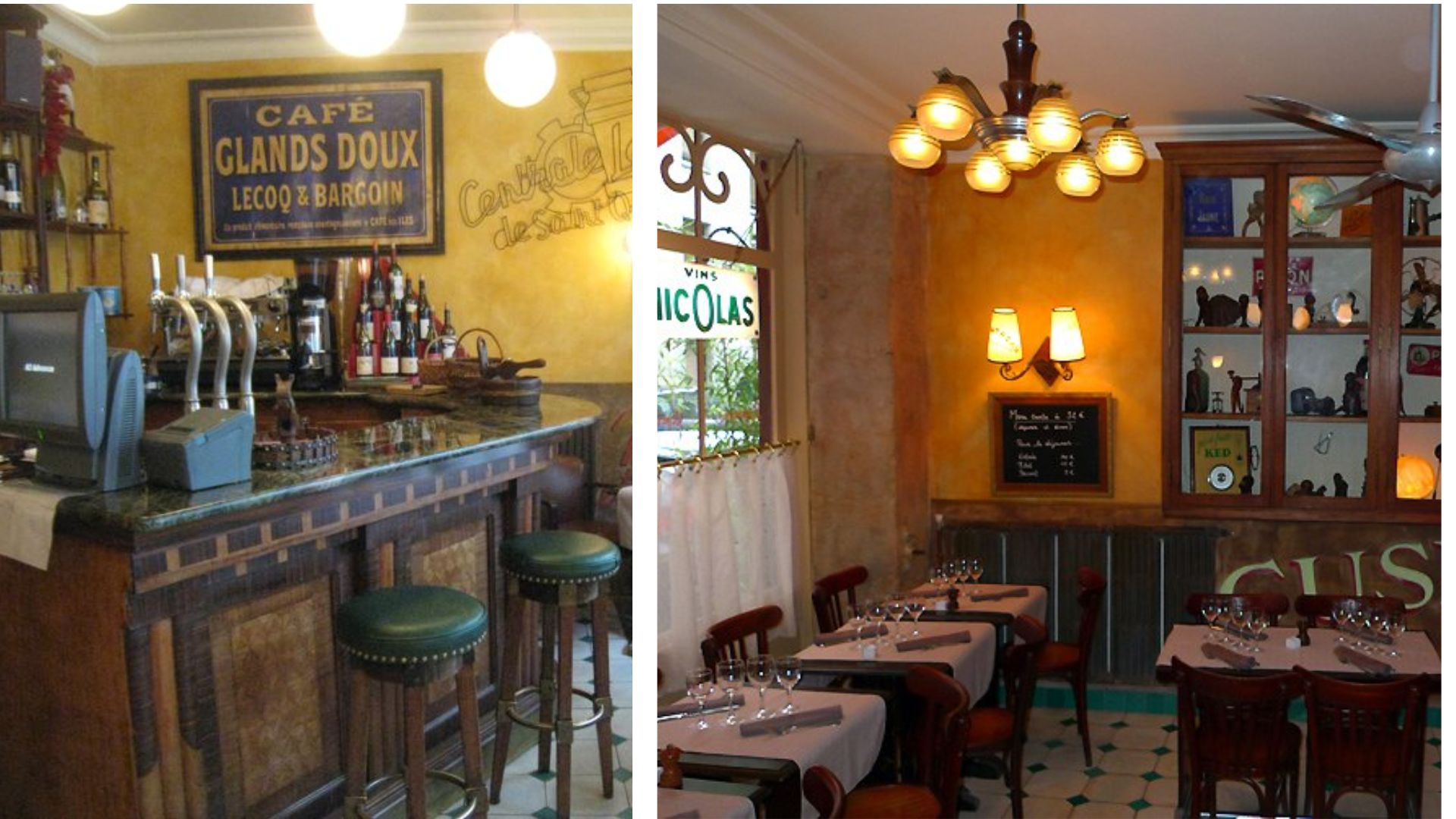 A post-lunch 5-minute hop back to the Champs de Mars for a little afternoon entertainment. The Second-Empire-style Théâtre Guignol has been presenting puppet shows here since 1902. Created in Lyon during the Napoleonic era just over 200 years ago, Guignol is a character that has had a historical cultural influence similar to Punch and Judy in the UK. With seating for 200 people, the Théâtre Guignol has over 200 puppets and a repertoire of some 30 pieces, including classic French fairy tales like Sleeping Beauty and Snow White and the Seven Dwarves. The stories are always adapted to make room for Guignol to make a cheeky cameo. That Sunday we saw a hilarious rendition of Cendrillon, or Cinderella. We have no shame in admitting that we laughed even more raucously than the kids!
Showtimes at 3:15: p.m. and 4:15 p.m. on Wednesday, Saturday and Sunday and every day during Parisian school holidays. Tickets are 6€ per person.
That wrapped up our morning and afternoon with our friends near the Eiffel Tower on the Left Bank. In our next dispatch, we'll tell you about the following weekend, which we spent on the Right Bank. And all within a 15-minute walk from the Eiffel Tower. À bientôt!