THE FIVE BEST DAY-TRIPS FROM PARIS – EXCURSION 3: ROUEN
Explore easily accessible out-of-town wonders, all while having both morning-time café crème and a late evening liqueur in Paris.
ROUEN
When it comes to things to see and do, Paris really packs a punch. You could come back a dozen times and still leave feeling as though you'd just scratched the surface. Though you might feel like you're cheating on her by going out of town, Paris won't mind at all if you venture out beyond the Périphérique – the capital's multi-lane ring road – to meander further afield for a provincial pause. And the City of Lights will still be there for you to embrace when you return to her that same evening.
Each of the places we've selected can certainly be reached by car, if you prefer the freedom of renting avehicle and getting around on your own. For many of the places on our list, there are shuttle bus options as well. But we've made a specific point of identifying spots that are also well connected by France's excellent and affordable network of trains.
This trip takes us to the gateway of Normandy, the city of Rouen. All aboard!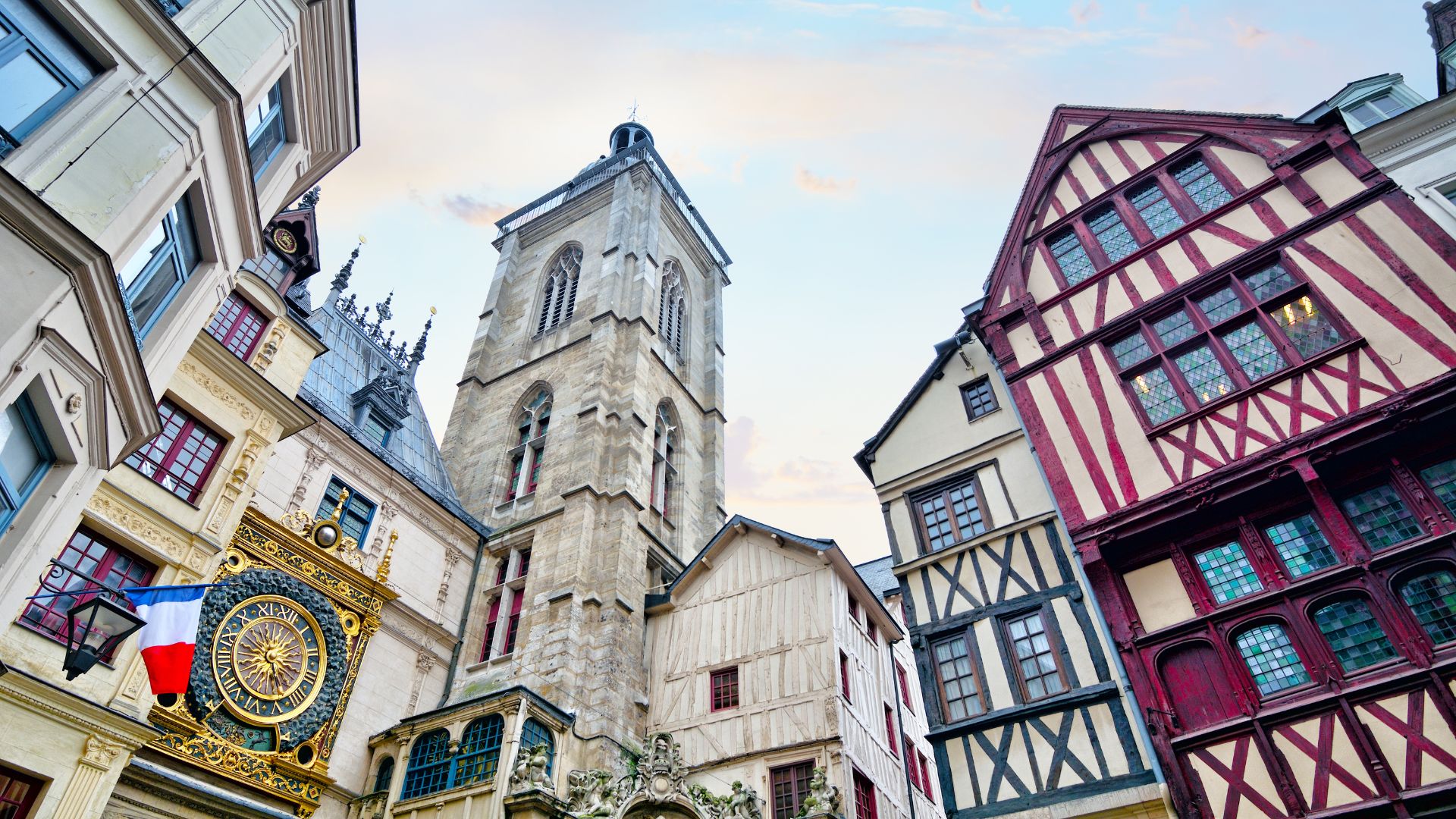 Established by native Celts in the bronze age, Rouen was developed as a Roman city by Caesar Augustus. It was to become the second-most important city in Roman Gaul after Lugdunum (Lyon), which was for several centuries the most important city in the Western Empire outside of Rome itself. For 150 years it was the capital of the duchy of Normandy, until William the Conqueror relocated it closer to the coast in Caen. The entire region was brutally fought over by the English and the French in the 14th and 15th centuries during the Hundred Years' War. Finally capitulating to the English following a six-month siege, Rouen is where, in 1431, Joan of Arc was burned at the stake in the old market square. Precisely because of its strategic location and a long history as a center of commerce and trade, during the 17th and 18th centuries Rouen was second only to Paris in wealth, population and importance in all of France. Each of these eras has left indelible marks on the city's surface, reflected still today in the richness of its culture and cuisine and the dynamism of its people. The city's ability to conjure wild imaginings and powerful emotions was perhaps most famously captured by Monet's dreamy painting of the cathedral of Notre Dame de Rouen.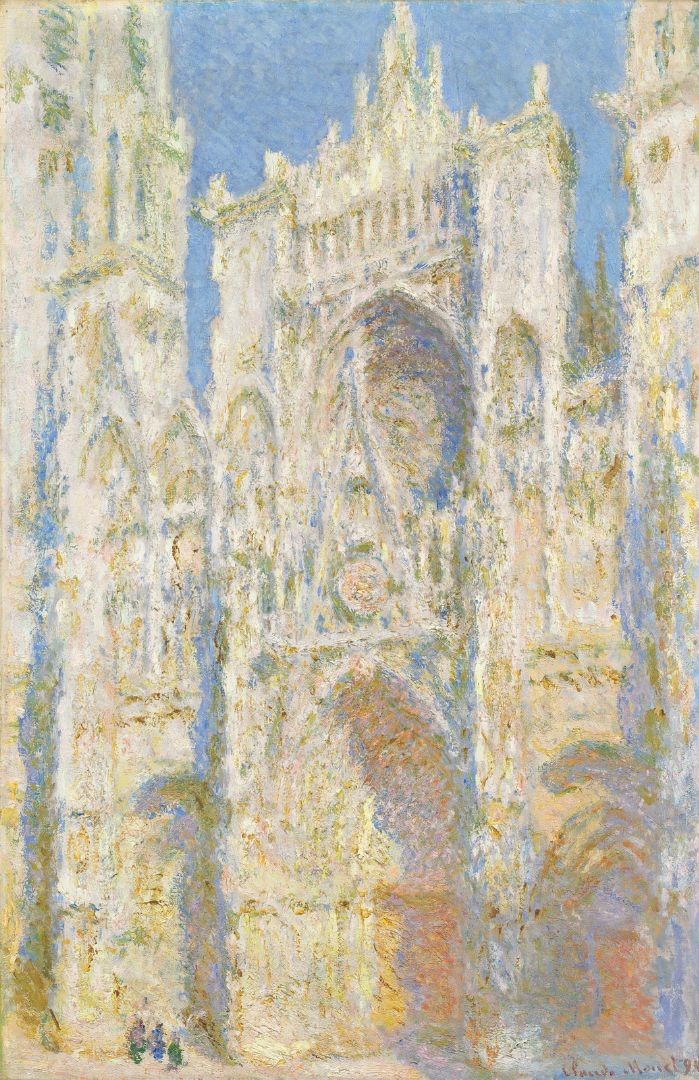 With 31 trains a day running from Paris' Gare de Saint-Lazare, you've got plenty of options when deciding what time to head out. To get the most out of your day, we always suggest getting an early start – though you don't necessarily need to take the first train out at 5:45 a.m.! Most of the trains are direct, and in just 90 minutes or so you'll be disembarking at Rouen's Rive Droite station. A ten-minute casual stroll brings you through the manicured lawns of Square Charles Vedrel, past the majestic façade of the Museum of Fine Arts, and to the abbey church of Saint-Ouen. A marvel of High Gothic mastery, the church boasts no fewer than 80 14th- and 15th-century stained glass windows, bathing you in swathes of color and light. Rouen's impressive city hall occupies the abbey's old dormitory, and the adjacent gardens are well worth meandering through on your way to the heart of the old city.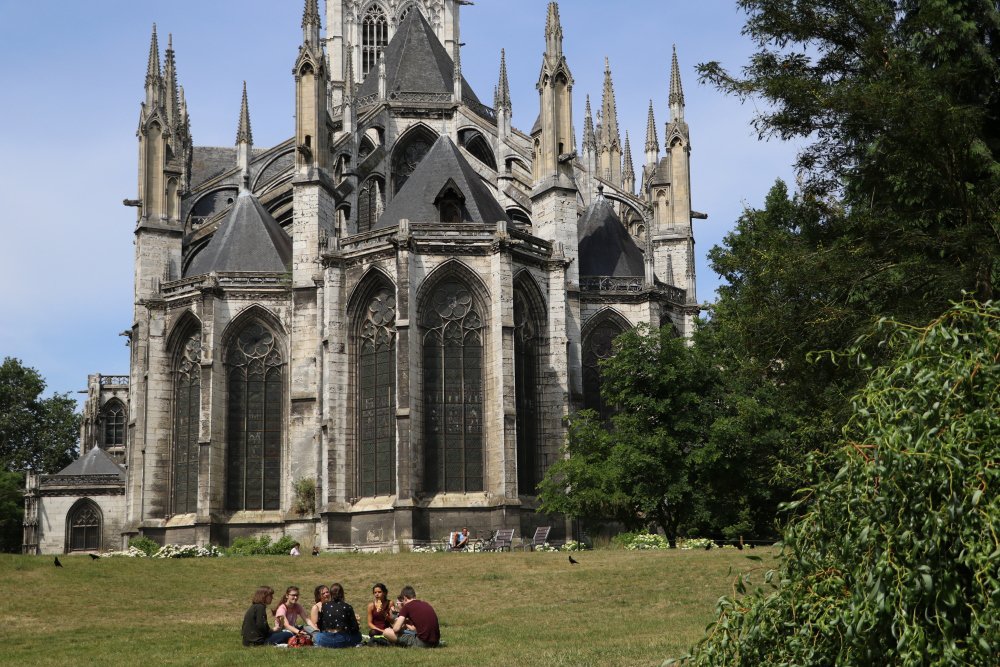 Five minutes after leaving the park, you'll be standing in Place de la Cathédrale, throwing your head back to look up at the theatrical façade of Notre Dame de Rouen. According to tradition, Saint Mellon established a place of Christian worship in a private home in the 3rd century, some 50 years before the religion would be legitimized by Emperor Constantine in the year 313. Successive constructions followed on the same site until Easter night of the year 1200, when a fire destroyed much of the Romanesque church. Work to repair, enlarge and modernize the cathedral was begin almost immediately, and just four years later, King Philip Augustus attended mass in the new nave. Alterations and additions continued over the next 300 years, finally achieving its current form, with both its eclectic towers intact, in the early 1500s. Standing in the square facing the western façade, then walking through one of its late-12th-century doors into the inspiring symmetry of this great forest of stone pillars and pointed arches – the widest in all of France – is a truly transformative experience.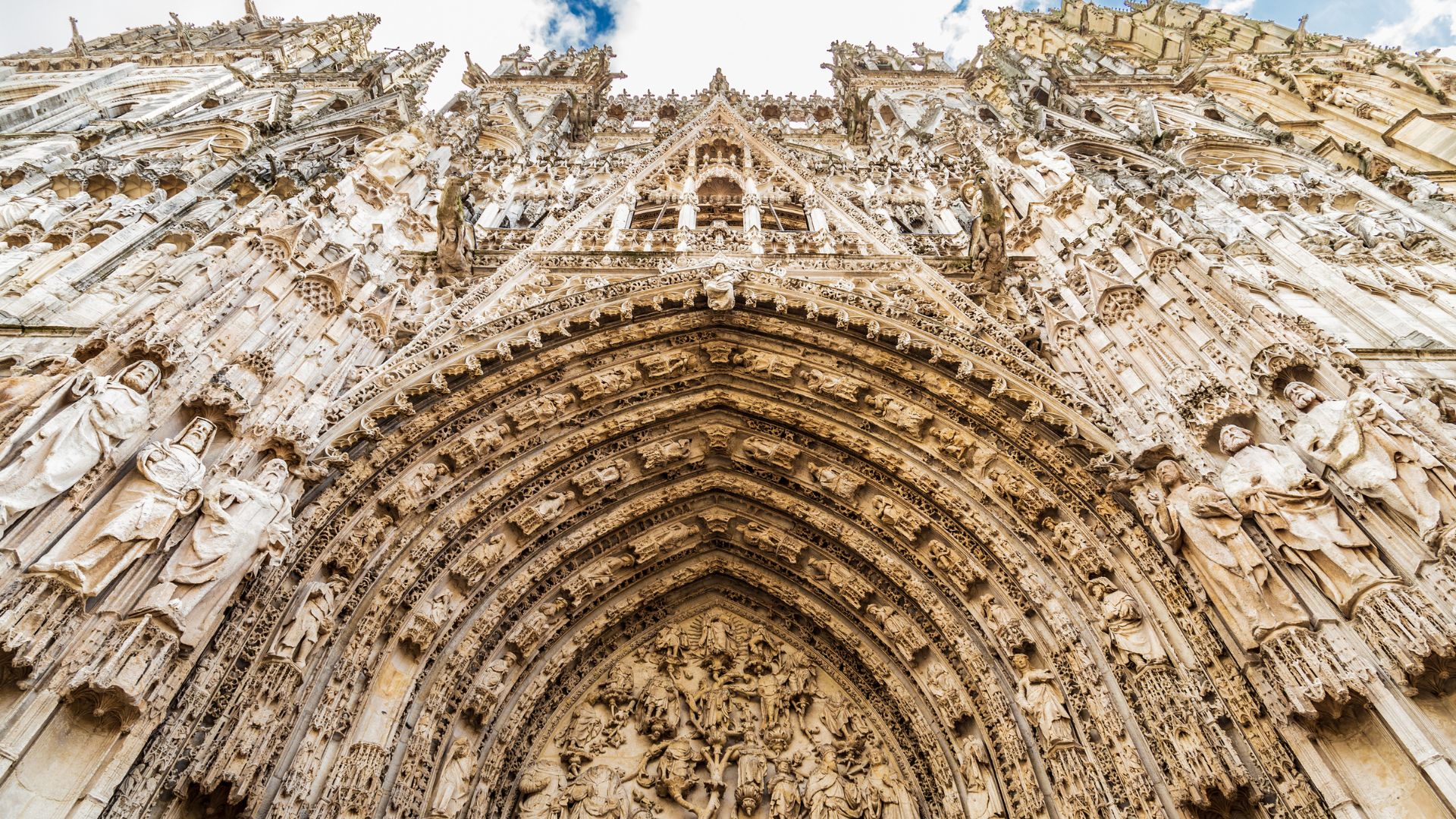 France is rightfully recognized for the excellence of its open-air markets. Normandy is home to some of the oldest and most cherished among them, and Rouen holds pride of place. The Place du Vieux Marché (Old Market Square) was the traditional location for public executions, and this is where Joan of Arc was burned at the stake. The spot is marked by a tall slender cross, in front of the very modern church named in her honor. You will also see the vestiges of an old church ensconced in the pavement of the square, which is surrounded by restaurants and cafés. All of this makes its market, which is held every morning except Monday, the most popular with visitors. Just a few blocks on the other side of the cathedral is the Place Saint-Marc, which hosts a market three full days a week, plus Sunday mornings. There will almost certainly be curious travelers, but here you are more likely to be mingling with the local masses as well, and this lends an entirely different air. You'll find meat, fruits, vegetables, and flowers, of course, but also prepared dishes (like boudin – black pudding – with calvados, an apple liqueur), bricolage, and second-hand (or third- or fourth-hand) books.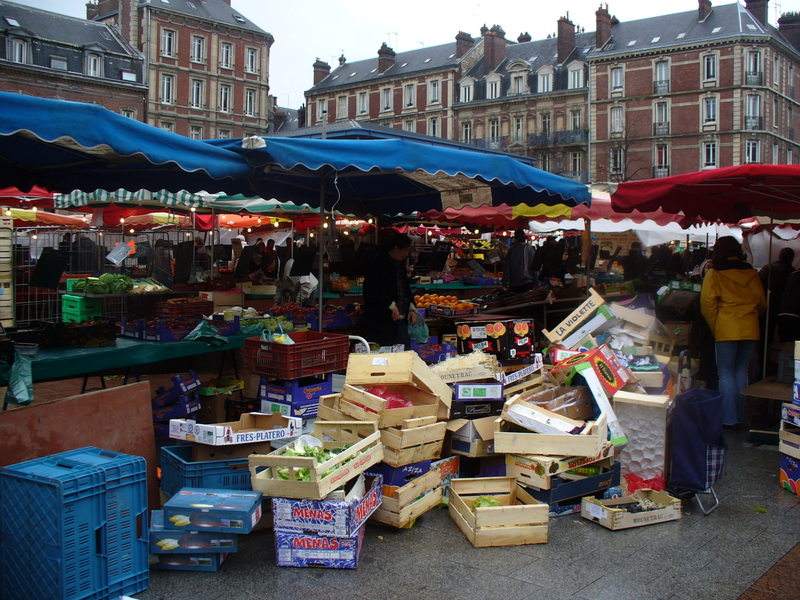 Very near the cathedral is the Joan of Arc Historial, an interactive museum that brings the story of the Maid of Orléans to life. The concept is so innovative and experiential that we hesitate to use the word "museum" to describe it. Visitors are led from space to space, through 15 rooms on 5 floors of the medieval bishop's palace that houses the museum. Collections of period pieces, high-tech story boards, films and even 3D projections gather you up and whisk you back to the 15th century, immersing you in the world of one of the most fascinating figures in French history.
Be sure not to miss the Gros Horloge, or Big Clock. Created in the late 1300s, the astronomical timepiece is set in an arched tower that spans the street, making it seem even larger than it actually is (about twice as large as the impressive Wells Cathedral clock in southwestern England). This is one of the most poignantly picturesque quarters in all of Normandy, and though it can be quite crowded in peak season, it is well worth a browse and a gawk.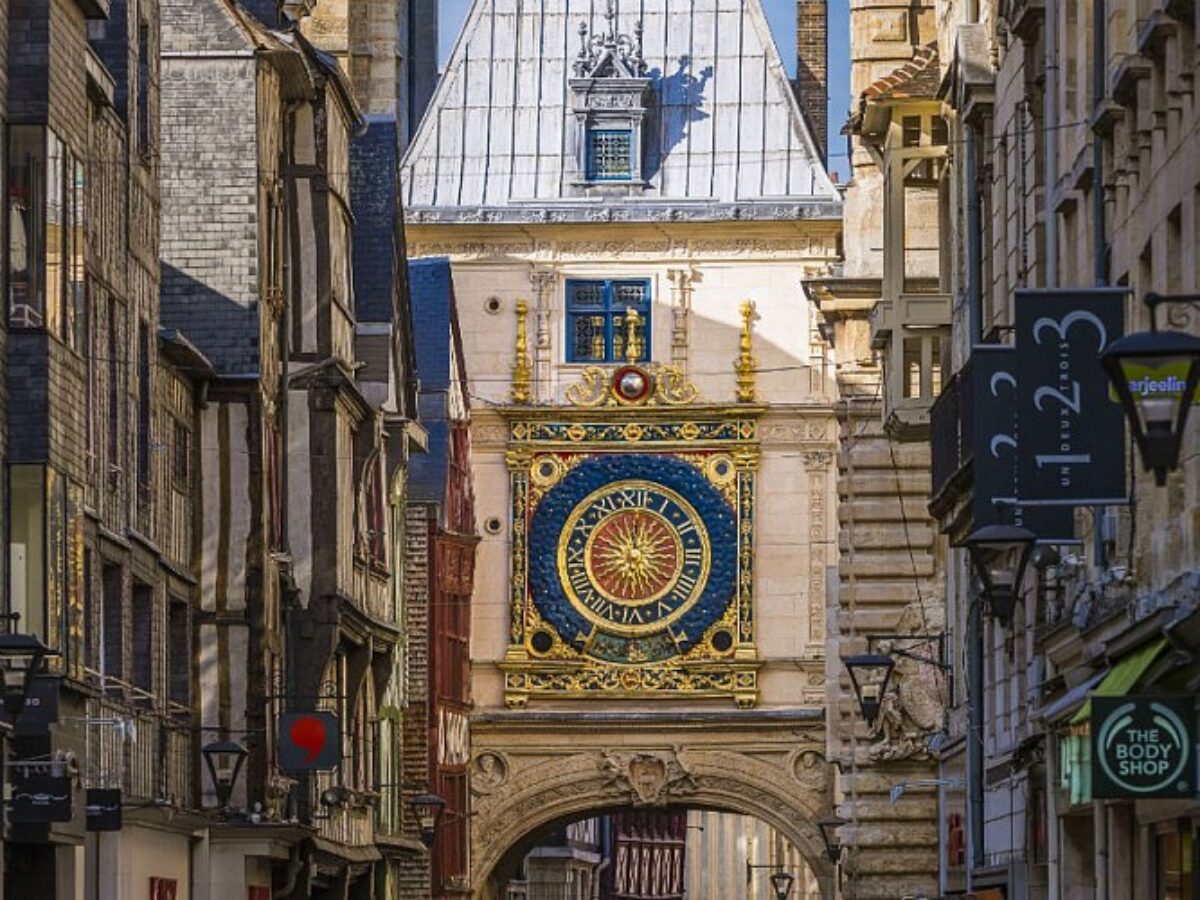 At some point during your peregrinations, you will need to stop for lunch. But in Rouen this is not merely a necessary interruption. Lunch here is a journey unto itself. If you'd prefer a quick trip without sacrificing great food at perfectly reasonable prices, try Al'1 (5, place de la Cathédrale). Yes, it's right on the south side of the square in front of Notre-Dame, but the owner holds fast to his age-old rule of always serving heaping helpings of great food prepared quickly on location at perfectly reasonable prices. Best known for the wide variety of salads from across the Hexagon and beyond – from the Baltic variety made with herring filets to Lyon's specialty featuring warm sausage – you'll also find a number of classics of French cuisine, such as steak tartare, tête-de-veau with sauce gribiche (a cold egg-and-mustard-based sauce) and, in winter, the comforting pot-au-feu. What's more, the staff are unfailingly friendly, making everything taste that much better!
Even with just a single day here, we still (as always!) believe that sharing the food of a particular place is a fundament part of the travel experience. At Pascaline (5, rue de la Poterne), just a couple of blocks north of the Gros Horloge, time seems to have stood still. Here you can sample some of the savory simplicity of regional cuisine, like a salad of traditional cervelas salad with apples and truffled oil, an entrecôte (ribeye) steak of Normandy beef, and – de rigueur – a selection of three local cheeses to follow. To finish off, try the pear crumble with chocolate ice cream. C'est merveilleux!
And one more stop before heading back to the bright lights of the big city. To round out the day in perfect Normandy style, sip the evening in with a calvados. You'll find this apple-based liqueur in most bars and brasseries, but we have one in particular in mind. If you've never had calvados, this is the place to initiate you. Tucked away just behind the cathedral, Le Petit Bar (5, rue Damiette) is the city of a hundred bells' smallest bar. It has the inviting air of a chic 1920s speakeasy, and the pronounced passion for original cocktails and local products, along with the affable manner and golden touch of the people behind the bar, may just make you miss your train and have you spending the night in Rouen!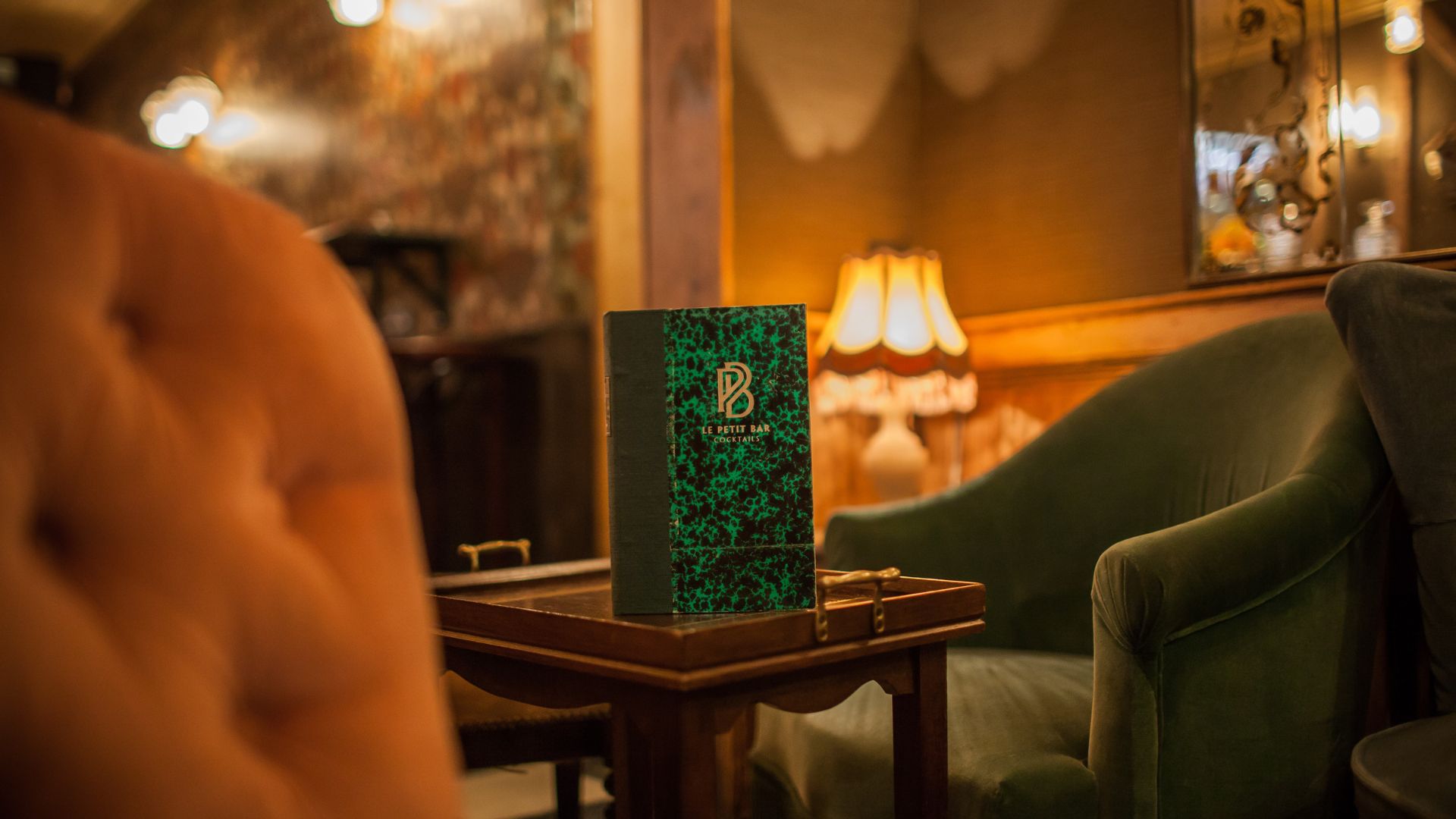 Practical Information:
* Abbey Church of Saint-Ouen – open 10 a.m. to 12 noon and 2 p.m. to 6 p.m., closed Mon and Fri.
* Cathedral of Notre-Dame – open 9 a.m. to 7 p.m. Mon to Sat, 8 a.m. to 6 p.m. Sun.
* Old Market Square market – open 7 a.m. to 1:30 p.m., closed Mon.
* Saint Mark Square market – open 6 a.m. to 6 p.m. Tue Fri Sat, 6 a.m. to 1:30 p.m. Sun.
* Joan of Arc Historial – open 10 a.m. to 7 p.m., closed Mon.
* Gros Horloge Tower – open 10 a.m. to 1 p.m. and 2 p.m. to 7 p.m. Apr to Sep / 2 p.m. to 6 p.m. Oct to
Mar / closed Mon.