Explore easily accessible out-of-town wonders, all while having both morning-time café crème and a late evening glass of Beaujolais wine in Paris.
Lyon
When it comes to things to see and do, Paris really packs a punch. You could come back a dozen times and still leave feeling as though you'd just scratched the surface. Though you might feel like you're cheating on her by going out of town, Paris won't mind at all if you venture out beyond the Périphérique – the capital's multi-lane ring road – to meander further afield for a provincial pause. And the City of Lights will still be there for you to embrace when you return to her that same evening.
Each of the places we've selected can certainly be reached by car, if you prefer the freedom of renting a vehicle and getting around on your own. For many of the places on our list, there are shuttle bus options as well. But we've made a specific point of identifying spots that are also well connected by France's excellent and affordable network of trains.
Today's jaunt takes us to France's second city. Once the most important city in the ancient Western Empire outside of Rome itself, Lyon remains a thriving metropolis and the undisputed gastronomic capital of the Hexagon. There is so much to talk about in Lyon that we're covering it in three installments. In our first dispatch from Lyon, we presented a bit of the city's history, then pounded the pavement from the slopes of la Croix-Rousse – the old silk-workers' neighborhood – to the heart of the Presqu'île (the peninsula formed by the confluence of the two rivers) and its grand places and elegant boulevards. The second entry in the series brought us from the expansive Place Bellecour – the largest fully pedestrianized square in all Europe – and across the Sâone River to the cobblestone streets and hidden passages of le Vieux Lyon, Europe's best preserved Renaissance quarter, then finally up to the inspiring basilica of Notre-Dame de Fourvière, perched high on the hill overlooking the whole of the city.
This third and final bulletin will be dedicated solely to the culinary delights available in Lyon, rightfully recognized as the gastronomical capital of France.
All aboard!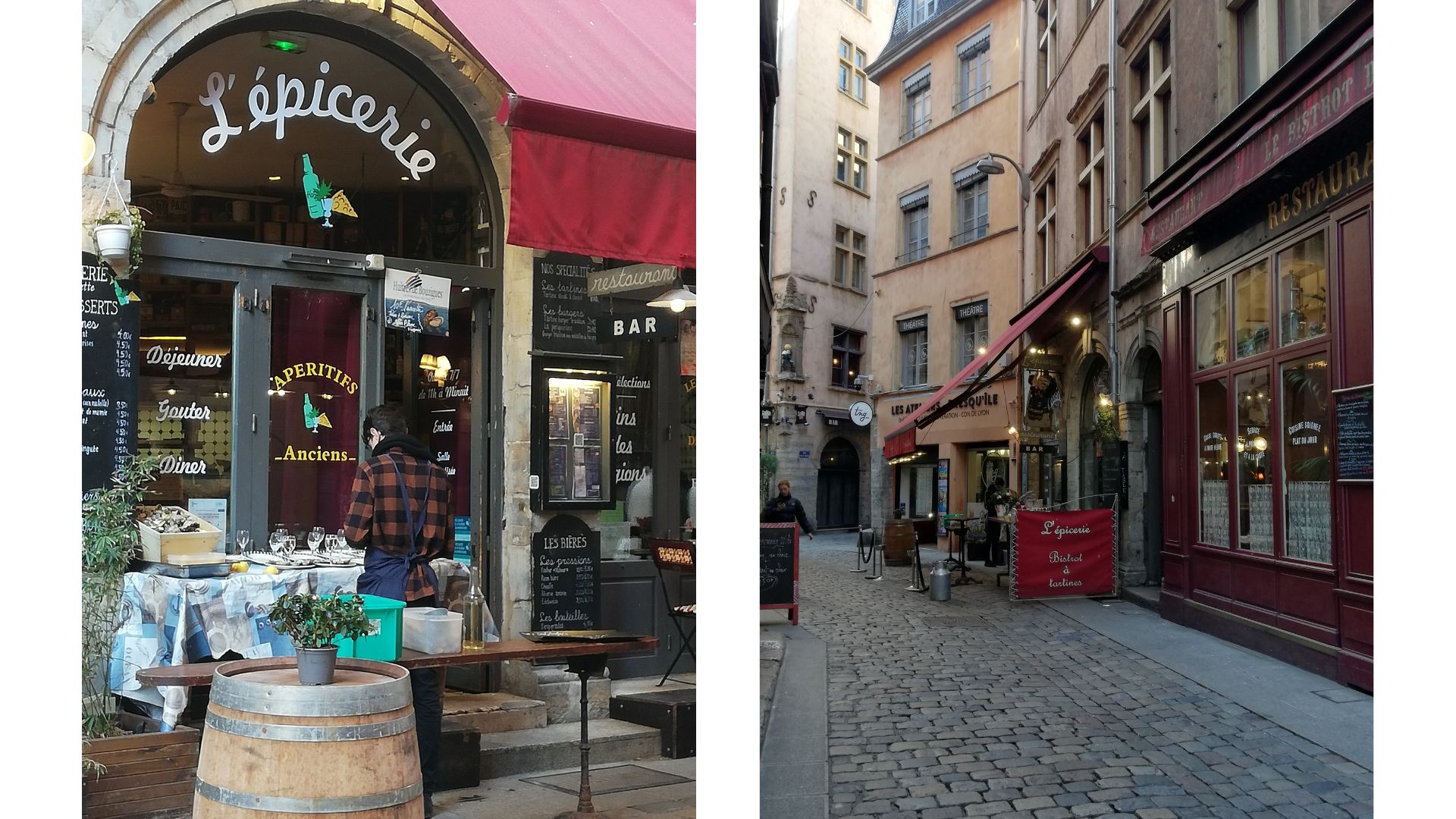 Located in the region of Auvergne-Rhône-Alpes, Lyon sits at a culinary crossroads, fortuitously situated to benefit from the vast array of local primary products and age-old traditions. For centuries Lyon has been a meeting-place, a marketplace, a hub for commerce and trade and a center for the exchange of goods, services, ideas… and recipes! Drawing as readily from traditions typical of Alpine climes and those reflecting customs coming from the sun-kissed shores of the Mediterranean Sea, Lyonnais cuisine benefits from a bounty unparalleled in all of France.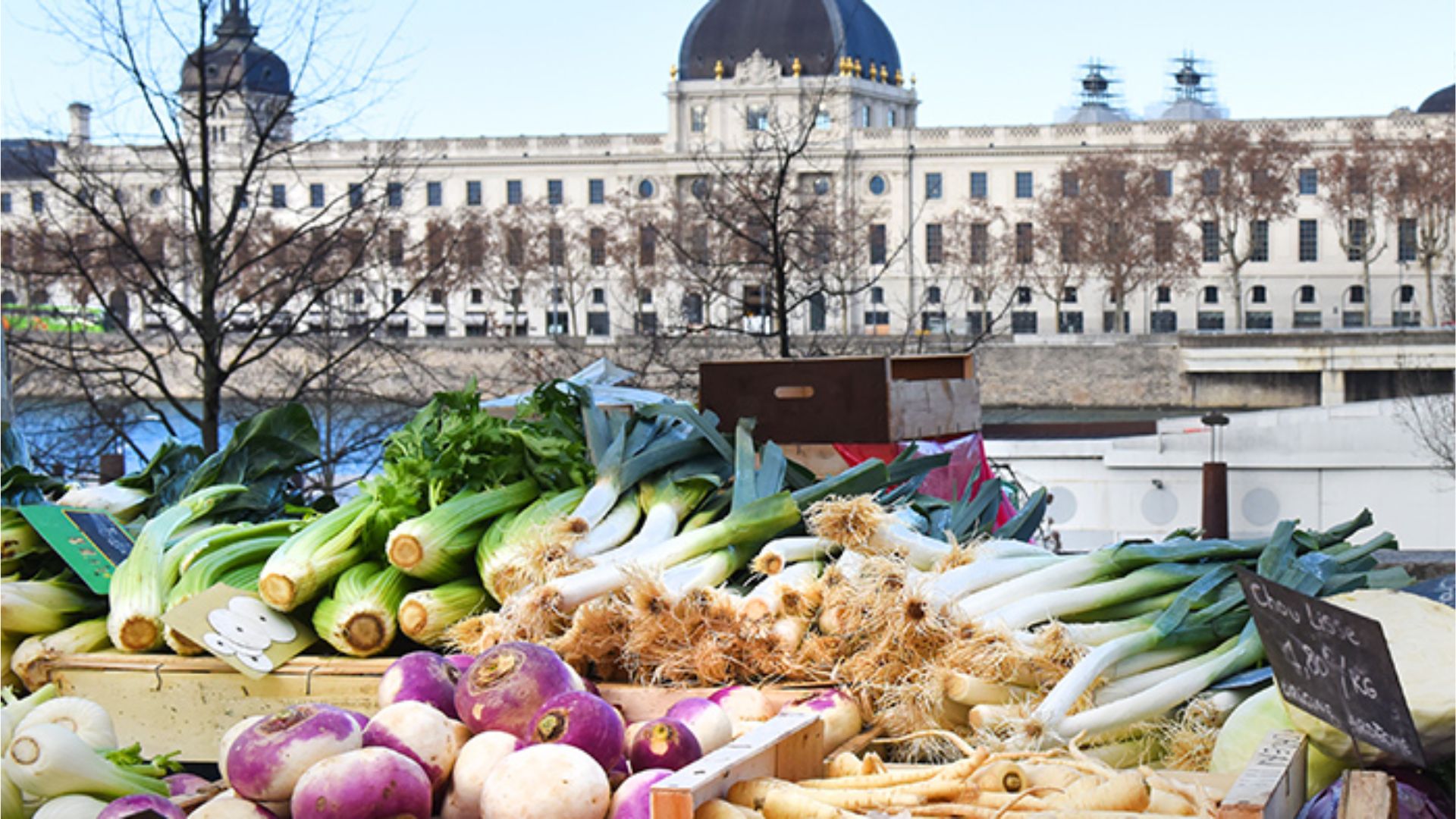 Of course, everything stars with the primary products. You'll find the best of these at the city's many open-air markets, featuring seasonal fruits and vegetables, fishmonger's fare, butcher's bounty, seas of cheese, and charcuterie selections, from cured jambon cru and saucissons to pâtés and terrines. You might be surprised how many chefs here go themselves or send their sous-chefs to pick their produce personally from the markets. In other cases, markets have been working for so long with certain restaurants that the chefs simply call in their orders and trust the market folks to select the items and deliver them to the restaurant. And heaven help the marketman who skimps on the quantities or cuts corners with freshness!
Here are some of our favorite outdoor markets:
* Marché de la Croix-Rousse. Boulevard de la Croix-Rousse. Open daily 6:00 a.m. to 1:30 p.m. Wednesday and Thursday 6:00 a.m. to 1:00 p.m. Closed Monday. We mentioned this market in our last dispatch from Lyon. It runs down the boulevard for about a kilometer in one of the most characteristic neighborhoods in the city.
* Marché de Saint-Antoine Célestins. Quai de Saint-Antoine. Open daily 7:00 a.m. to 1:00 p.m. Sunday 7:00 a.m. to 1:30 p.m. Closed Monday. This street-side market on the Presqu'île runs along the quay between the church of Saint-Nizier and the Saône River.
* Les Halles de Lyon Paul Bocuse. 102, Cours Lafayette. Open daily 7:00 a.m. to 7:00 p.m. Sunday 7:00 a.m. to 1:00 p.m. Les Halles are not an outdoor market and they are near the Part-Dieu station, to the east of the Rhône River. But for sheer power of impression a trip is not only worth it, it is practically de rigueur. In 2006, the legendary chef Paul Bocuse lent his name to the institution where he himself would turn up each morning to make his own selections. The modern covered space was purpose built and it remains, now as ever, dedicated to providing the very best products to be had.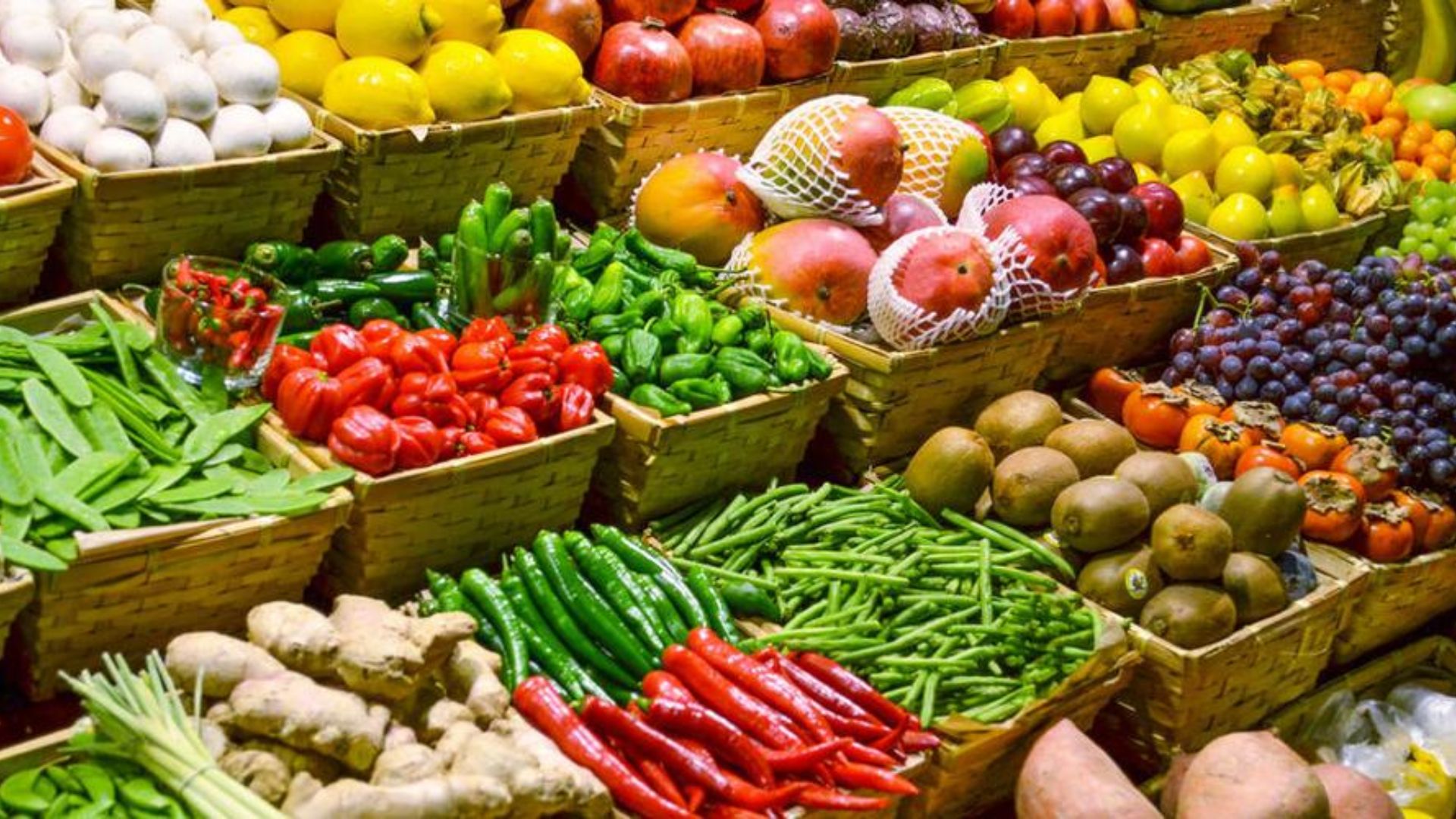 You'll definitely want to try some of the cheeses that are typical of the region. You will certainly find them in the outdoor markets, but Lyon also has a number of excellent fromageries. You get the full effect of focused attention (yours, as well as the staff's!) and the pleasingly pungent aroma just by walking into any of these small specialty shops. By far the best known of the local cheeses is Saint-Marcellin. They've been refining the recipe since the 15th century, so it's no surprise that the rustic, mildly nutty flavor of this soft cheese makes it a perennial favorite. Then there's the even softer, richer, creamier Saint-Félicien. Need we say more? On the other end of the spectrum, there's the Fromage Fort de la Croix-Rousse, or simply FFCR. A mélange of aged blue and goat's milk cheeses that are mashed and mixed with white wine, salt, pepper and yeast. It is then aged – for a full year! It should come with a warning label: this cheese is not for the faint of heart!

Stop in at Le Plateau de Pierre at 31, rue Paul Chenevard, near Place des Terreaux and the Hôtel de Ville (City Hall). The owner, Pierre Baylot, is new on the scene, but he's following in a well-trod family path: his mother and aunt have owned and run their own fromagerie in Auvergne, west of Lyon, for 70 years! Not only can you admire some 50 cheeses all at once – and they change according to the season – but you can sit and sample as well.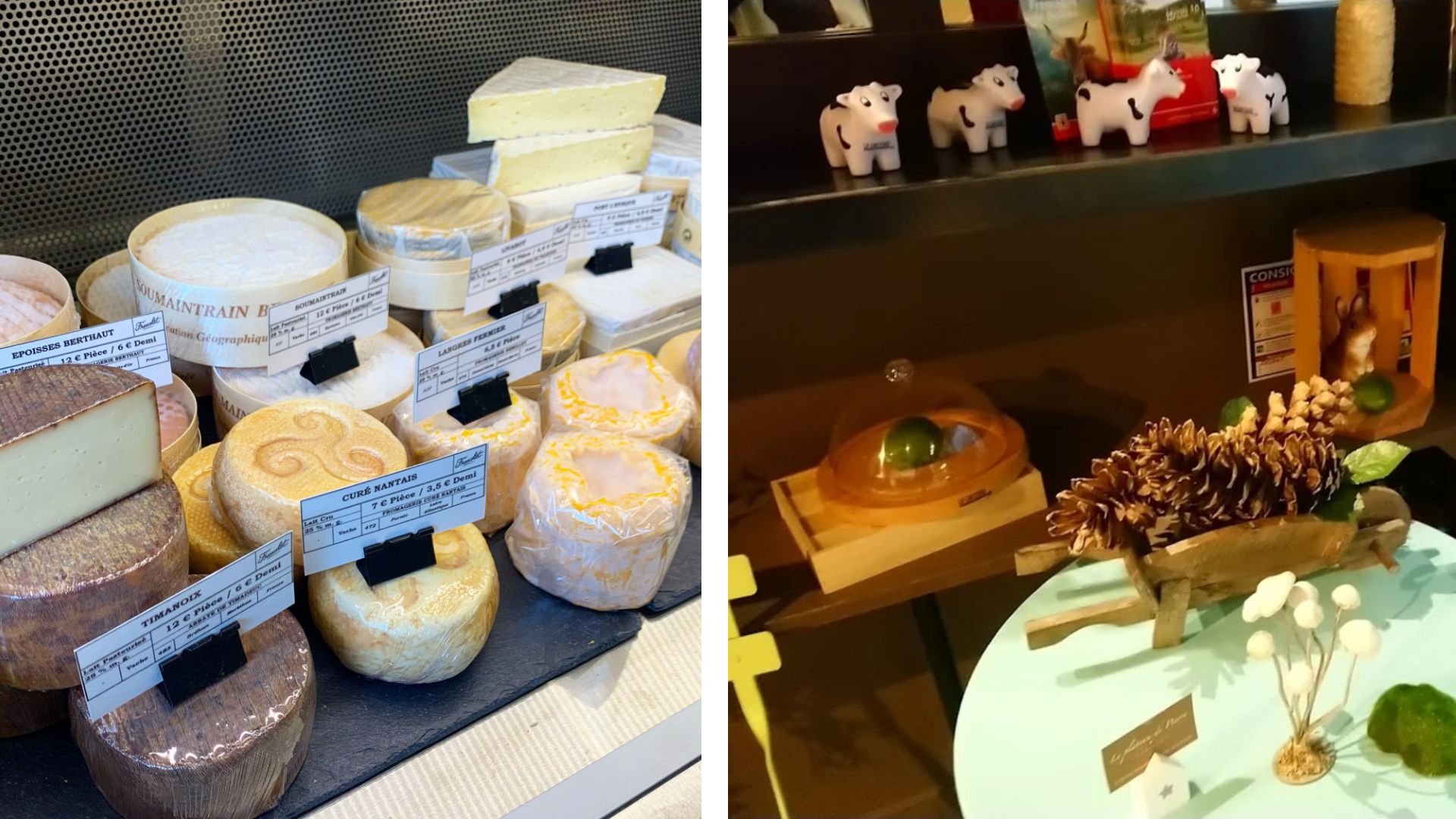 The uncontested star of the saucissons scene is the Rosette de Lyon, a thick, chunky local take on traditional dried salami. This you purchase at a charcuterie, whether at an open-air market or a stand-alone store. While your there, check out the other items on offer, like duck-liver pâte surrounded by baked pie-like crust, pork terrines, or iconic quenelles de brochet. Creamed pike fish bound by flour, butter and egg, and poached or baked with various sauces. Here in Lyon, although the quenelles can be made with fish or seafood other than pike, the sauces invariably contain lots of cream! If you're buying to take home and cook yourself, ask if the place has their own sauce maison. Otherwise admire them here in the charcuterie, then enjoy a meal of them for lunch.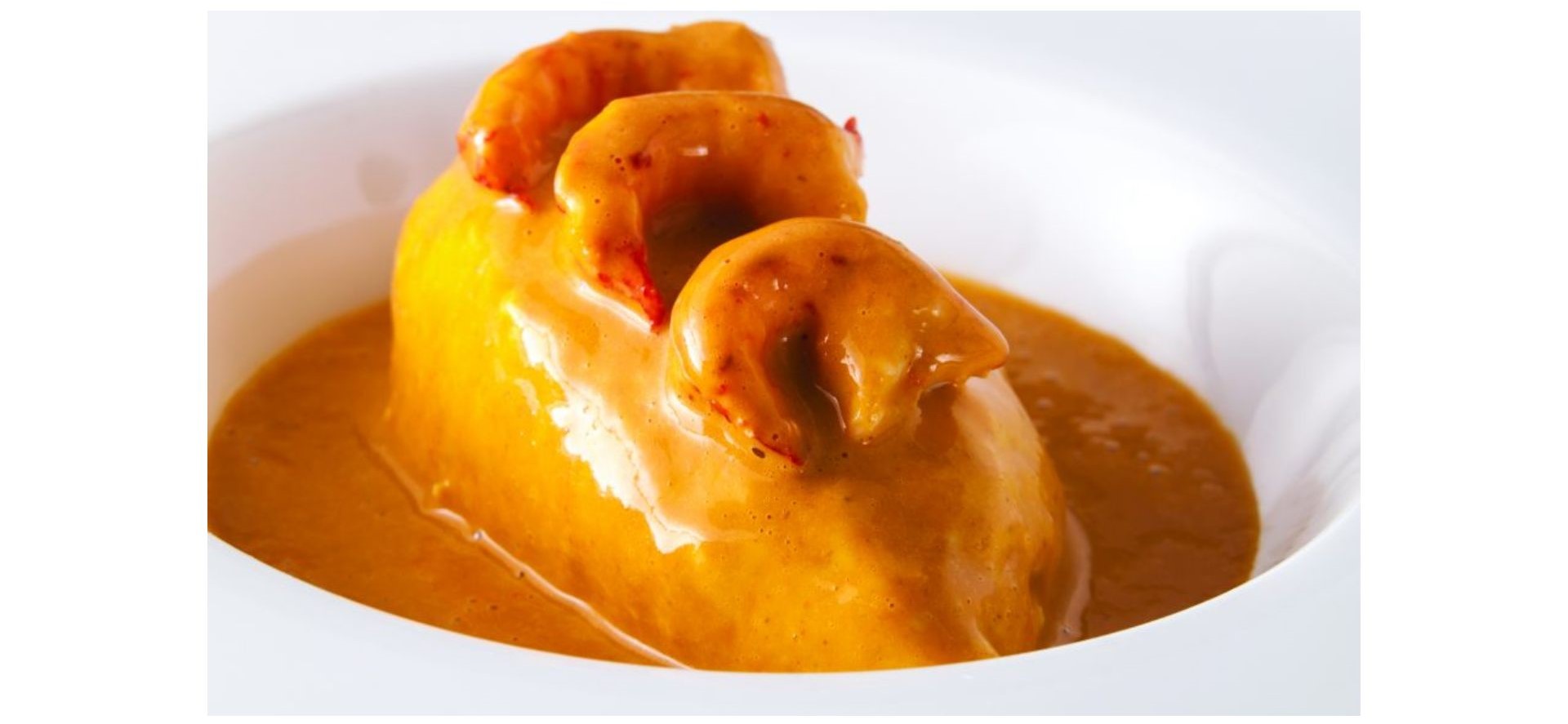 Other than quenelles, there are several dishes for which Lyon is known. Here are a few that have made best use of the fat of the land and contributed most to the city's reputation as the gastronomic capital of France.
* Saucisson brioché. This is, quite simply, a long, think cooked sausage that is then wrapped in pastry dough and baked in the oven until the soft crust is golden brown, and it is, quite simply, to die for!
* Tablier de Sapeur. Most traditional dishes in Lyon, as elsewhere, come from la cuisine pauvre, or poor cuisine. Meat was expensive, so people on a budget used every available item. This dish is a perfect example. An ample portion of tripe marinated in white wine, then stewed before being breaded and pan fried. Don't knock it till you try it!
* Poulet Célestine. In 1860, a sauce chef in an elegant downtown Lyon restaurant was achingly in love with his boss, a widow named Célestine. He conjured up this dish to impress her. It worked. They married, and years later a grandson came along… a certain Paul Bocuse! Chicken thighs are browned in butter, then simmered with tomatoes and mushrooms in a broth with white wine and cognac. Ah, oui, s'il vous plait!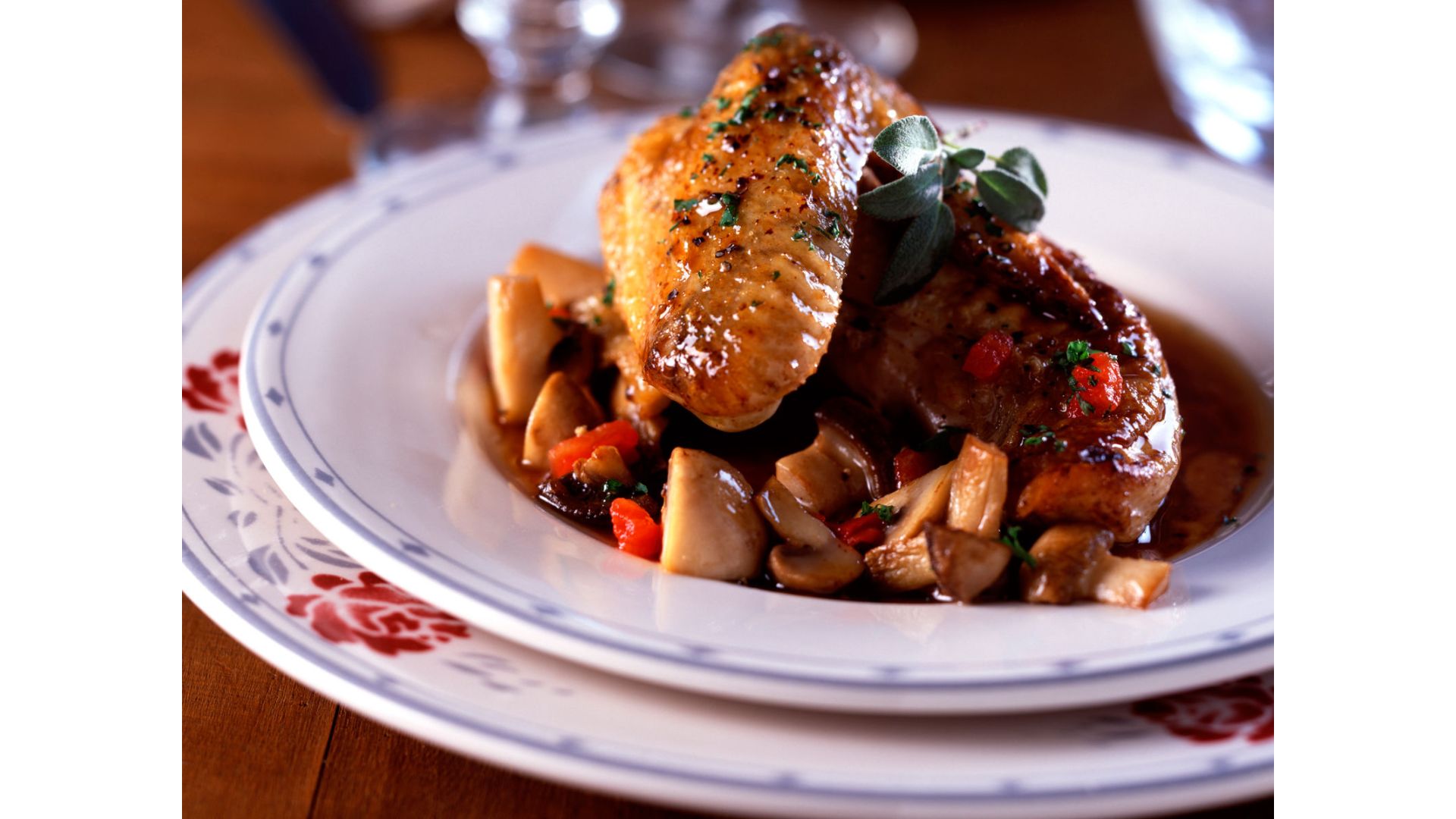 If we've mentioned Paul Bocuse three times, there's very good reason. Bocuse (1926-2018) was a grand innovator in the nouvelle cuisine movement, which sought meat and fish cooked less, sauces that were liberated from flour, herbs and spices used only to support natural flavors rather than mute or mask them, and smaller portions, since a nouvelle cuisine dinner was composed of six to twelve courses! He nonetheless remained tied to local produce fresh from the market and an uncompromising demand for quality regional products. Bocuse was a keen entrepreneur in every sense, freely confessing that, however high his product standards might be, food was only 20% of the meal. "The rest is ambiance."
He gladly left the reins of the kitchen in capable hands so that he could out from behind the stove and oversee the entire process. His firm emphasis on the importance of every member of the restaurant staff, his ability to trust his team and delegate his work, and his keen awareness of the importance of image and marketing brought him success. Combining this with the unmatched bounty of genuinely magnificent regional produce and products brought him immortality, setting a standard for French cuisine that has made it the envy of all the Earth.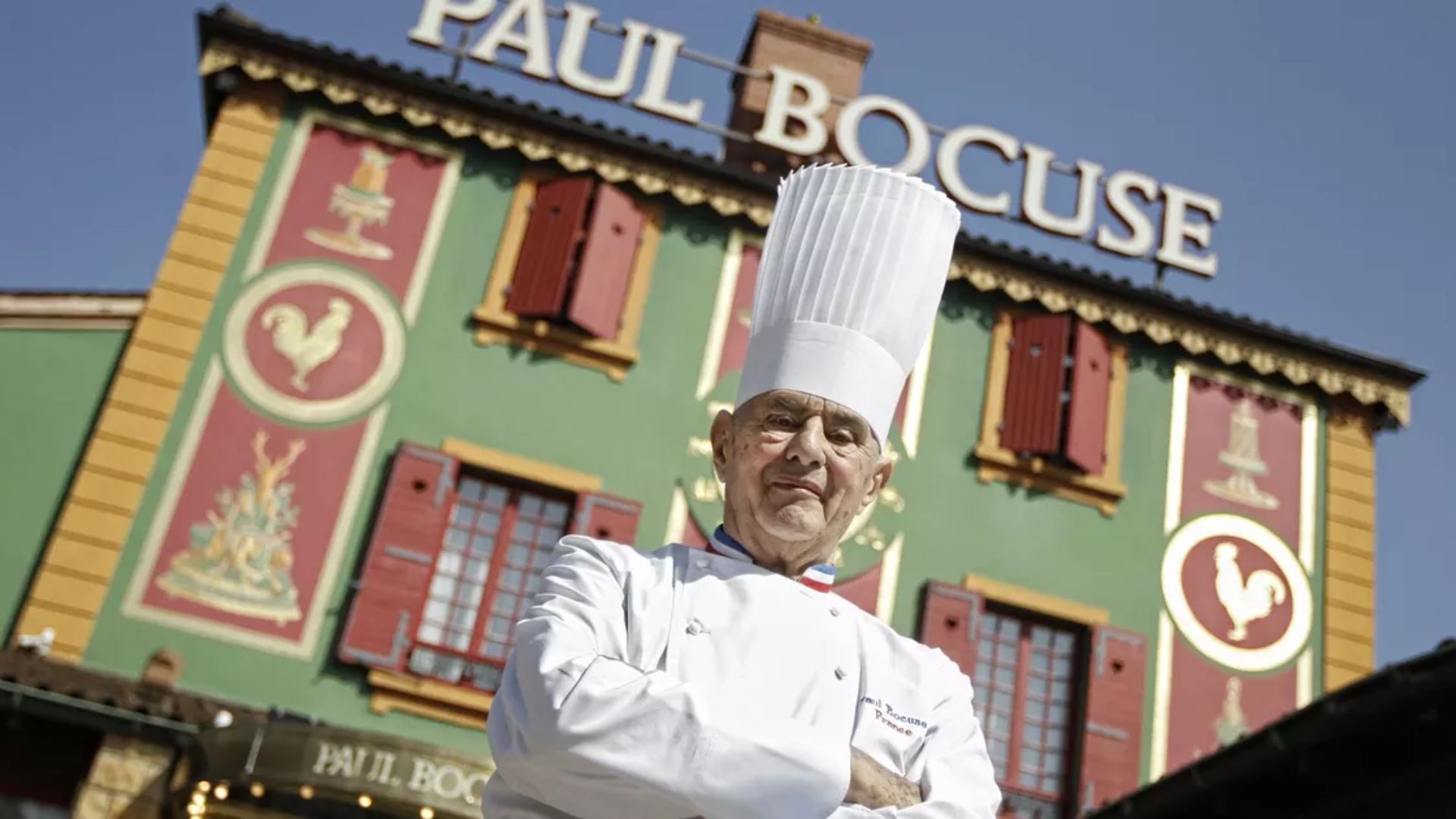 Paris – for sheer magnitude – has the most Michelin-star restaurants in France. Lyon holds her place right behind. That said, you don't need to dine in such a place to eat well in Lyon. A bouchon, or "cork", is a typically Lyonnais term for a simple restaurant serving traditional local cuisine. But even having lunch in a restaurant with a Michelin star can be surprisingly affordable. Here are a few of our favorite haunts in town. But don't tell anyone. Let it be our little secret!
* Le Jardin Gourmand. 15, Rue Pouteau. Monday and Tuesday 12:00 p.m. to 14:00 p.m. Wednesday Thursday Friday 12:00 p.m. to 14:00 p.m., 8:00 p.m. to 10:00 p.m. Closed Saturday and Sunday. Located along one of the many stairways in the Pentes de la Croix-Rousse, this is about as down-home, mom & pop, stick to your ribs as you can get. The menu is traditional, the food is simple and direct and prepared personally in the tiny kitchen behind the counter by the owner himself. People from the neighborhood pop in not only to eat but just to say hello as well.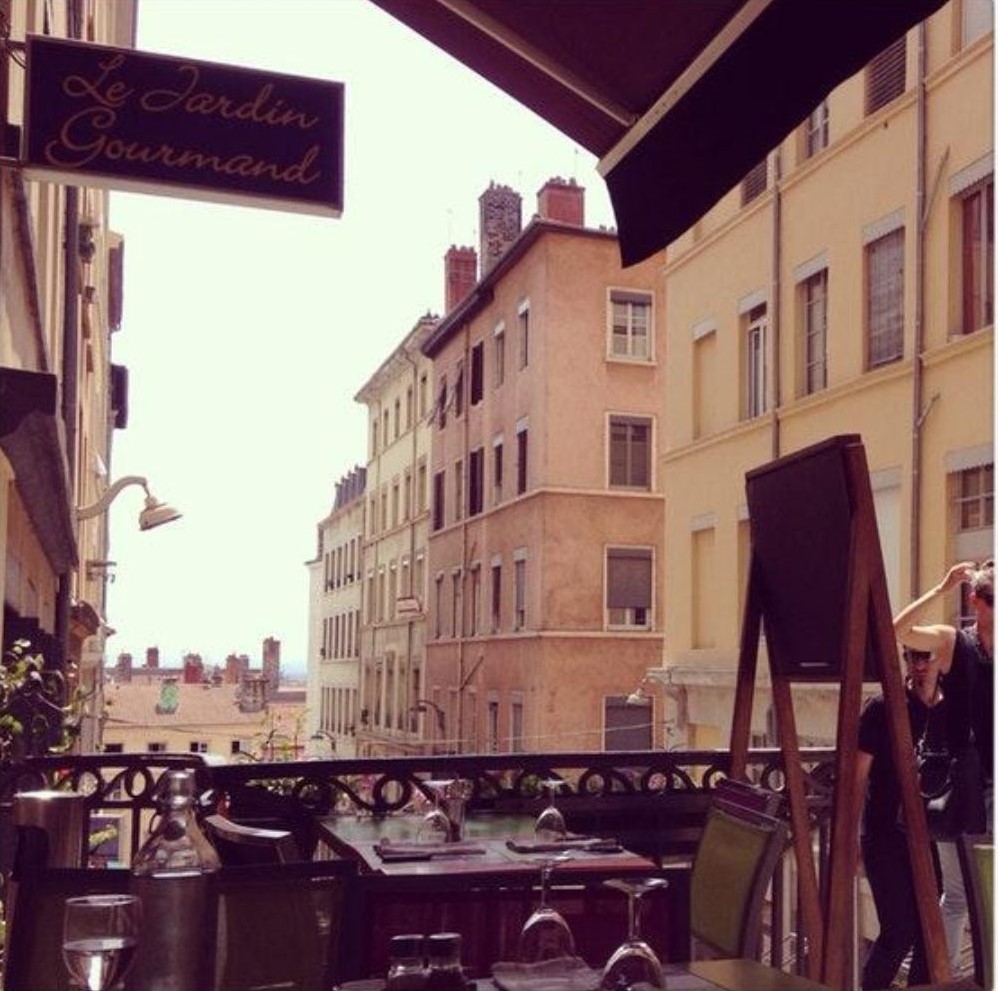 * Restaurant Thomas. 1, Rue Laurencin. Open Monday through Friday from 12:00 p.m. to 2:00 p.m. and 7:00 p.m. to 10:00 p.m. Closed Saturday and Sunday. Located on the Presqu'île between the Pont de l'Université (University Bridge) and the Ampère metro stop, this concept collection is tucked away on a small street. It's just far enough from the beaten path that the only tourists you're likely to encounter are other Through Eternity afficionados who've read this dispatch! In a row between numbers 1 and 3 of Rue Laurencin, there are the Café Thomas, the Bouchon Thomas, and the Restaurant Thomas. Across the street is La Réserve, an extension of the restaurant, and around the corner in Rue Fleurieu is La Poissonière. For an excellent lunch of traditional Lyonnais cuisine at an unbeatable price, go for the Bouchon Thomas. Entrée, main course, and cheese or dessert for just 31€ at time of writing! You'll definitely want to reserve your table in advance.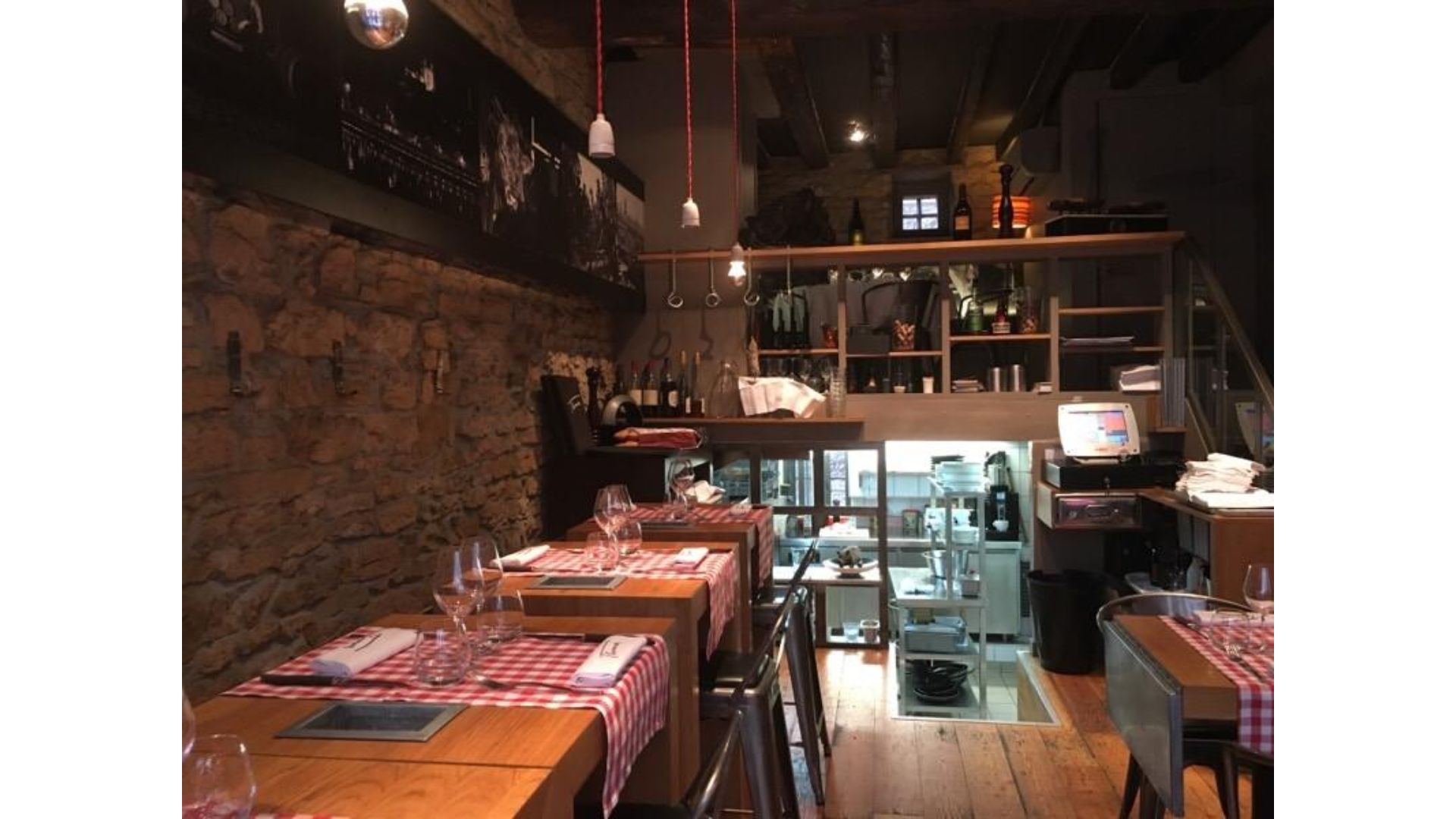 * Jérémy Galvan. 29, Rue du Boeuf. We might have listed Au 14 Février, which is right across the street, or Cour des Loges, which is just up the street. Packed with travelers all year round, the Rue de Boeuf is inevitably home to a depressingly large number of "traditional bouchons" that, alas, are just tourist traps serving mediocre fare at exorbitant prices. All three of the restaurants we've listed here, though, proudly hold a Michelin star, making Rue du Boeuf the "stariest" street in the city. Rather than a rancorous competition between these three young chefs, there is a spirit of cooperation and a shared sense of passion for excellence and excitement over the opportunity to showcase their talent to people from across the city and around the world in the evocative atmosphere of this Medieval street at the very heart of le Vieux Lyon. Jérémy Galvan and Au 14 Février are open for lunch only on Fridays (Cour des Loges is closed temporarily for refurbishment), but it's worth planning your day trip to Lyon around lunch at one of these establishments. With creativity, ingenuity, informed by the past and respectful of nature and our place in it, each of these young geniuses creates experiences that will linger in memory for many years to come.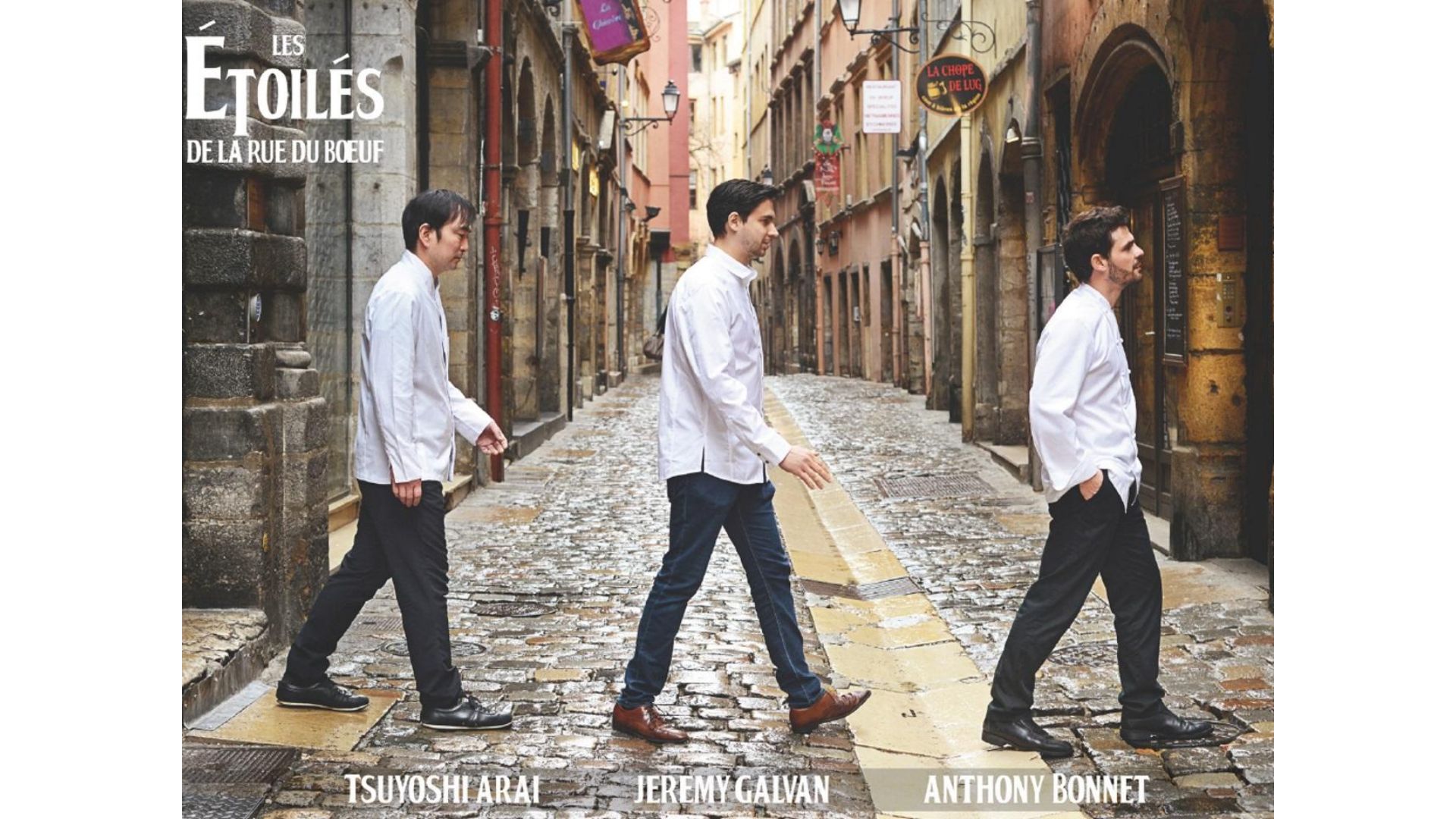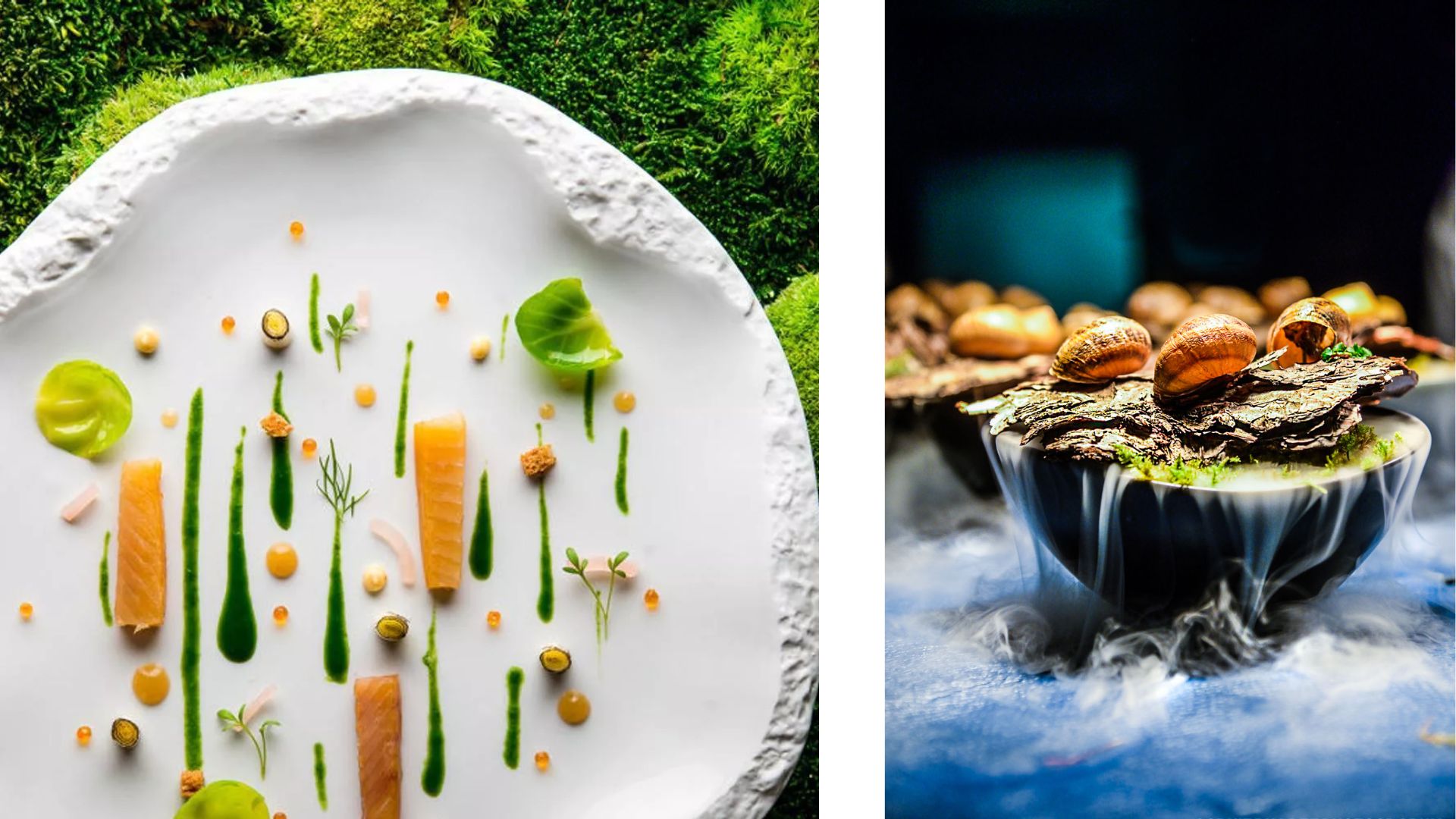 The fact that we have dedicated 3 dispatches to our Day Trip to Lyon is a reflection of just how dense and chewy the city is. To make the most of your day and benefit fully from what Lyon has to offer – historically, culturally and (of course!) culinarily, we recommend having a great guide. Alex is Through Eternity's go-to guide in Lyon and the Beaujolais. Informed, prepared, charming, highly entertaining, and passionate about good food and wine (he comically claims to be the secret son of Chef Paul Bocuse), Alex embodies everything that Through Eternity stands for. Spending three hours with Alex brings you up close and personal to the city he was raised in and loves with an evident passion, setting you up perfectly to savor the rest of the day. Our crack staff at the TE office will arrange it all for you!