With its array of museums and universities, shops, pubs and restaurants, Bloomsbury is one of London's most charming neighbourhoods. The area's leafy squares and elegant Georgian terraces were home to London's most renowned literary circle in the 19th century, and thanks to the presence of the University of London Bloomsbury retains a learned, intellectual air to this day. From arguably the world's finest museum to the home of Charles Dickens, from great independent bookshops to pristine Victorian pubs, here's what you need see and do on a visit to Bloomsbury.
Visit some of London's finest universities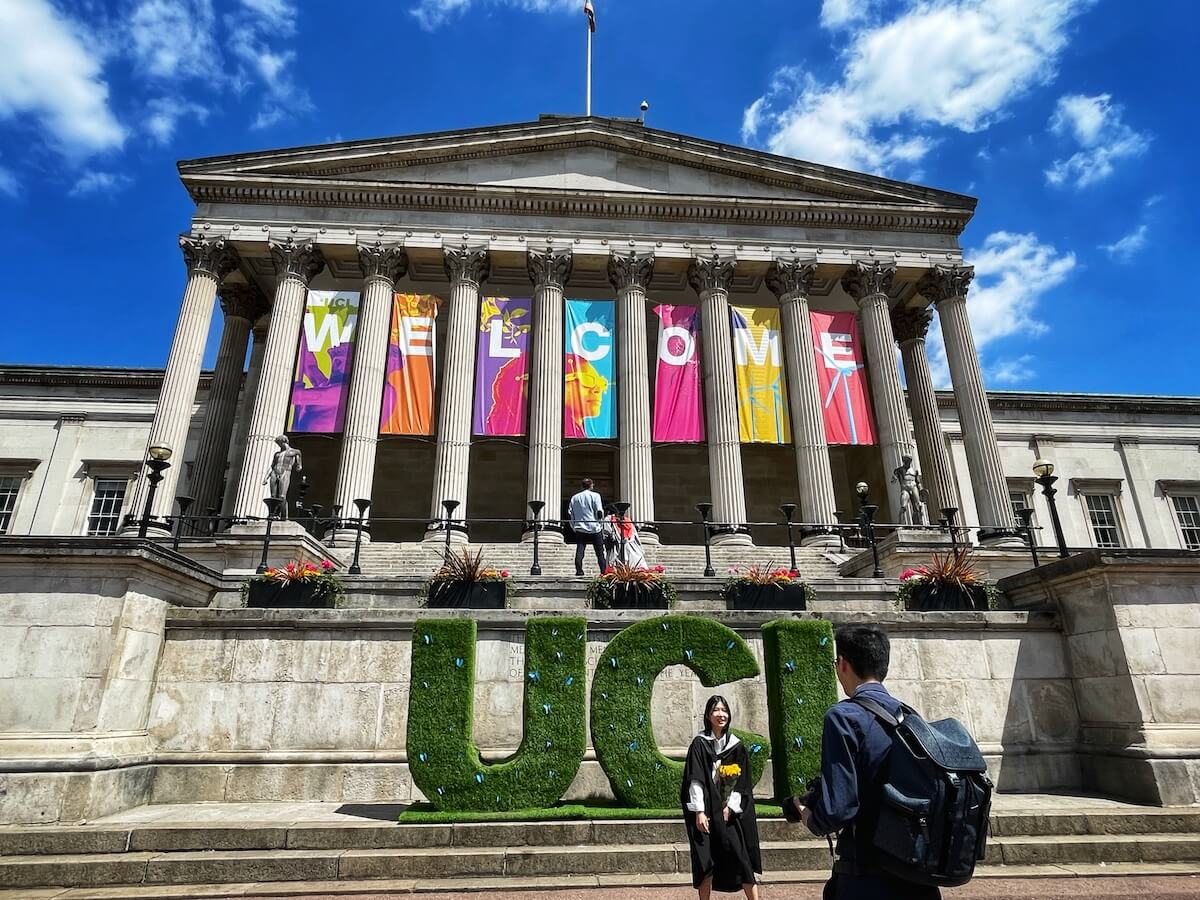 Much of Bloomsbury's intellectual reputation is thanks to the many educational institutions that call the area home. The biggest of the lot is University College London, founded in the 1820s as a secular alternative to the traditional, church-backed powerhouses of Oxford and Cambridge. UCL's reputation as one of Britain's most progressive universities has remained unaltered ever since. Alongside UCL are the various institutions that make up the University of London, including the School of Oriental and African Studies (SOAS), Birkbeck, the Warburg Institute and the London School of Hygiene and Tropical Medicine, all of whom have buildings scattered across the leafy streets and squares of Bloomsbury.
Visit the British Museum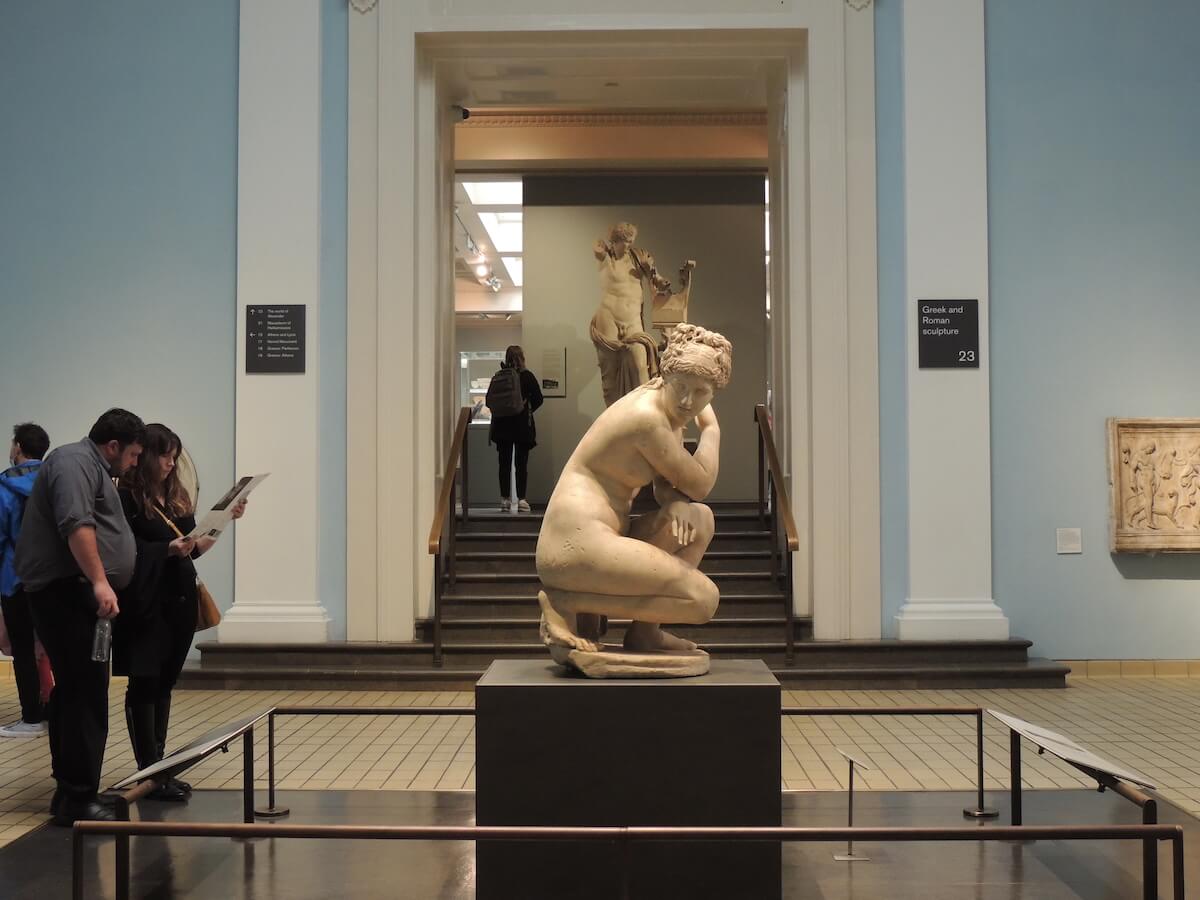 When the doctor and avid collector Sir Hans Sloane donated his massive collection of 71,000 artefacts to the British State in 1753, the world's first public national museum was born. The British Museum was free and open to 'all studious and curious persons' from the outset, and as the collection grew in the 19th century a massive new neo-classical building was commissioned to be its permanent home. These days you enter the museum through architect Norman Foster's Great Court, a jaw-dropping atrium with a glass roof that stands as one of London's triumphs of contemporary architecture.
Within, priceless artefacts such as the Rosetta stone and some of the world's best preserved Egyptian mummies rub shoulders with artistic masterpieces from around the world like the Parthenon marbles, Benin bronzes and countless more besides. You could easily spend an entire day here!
See where Charles Dickens lived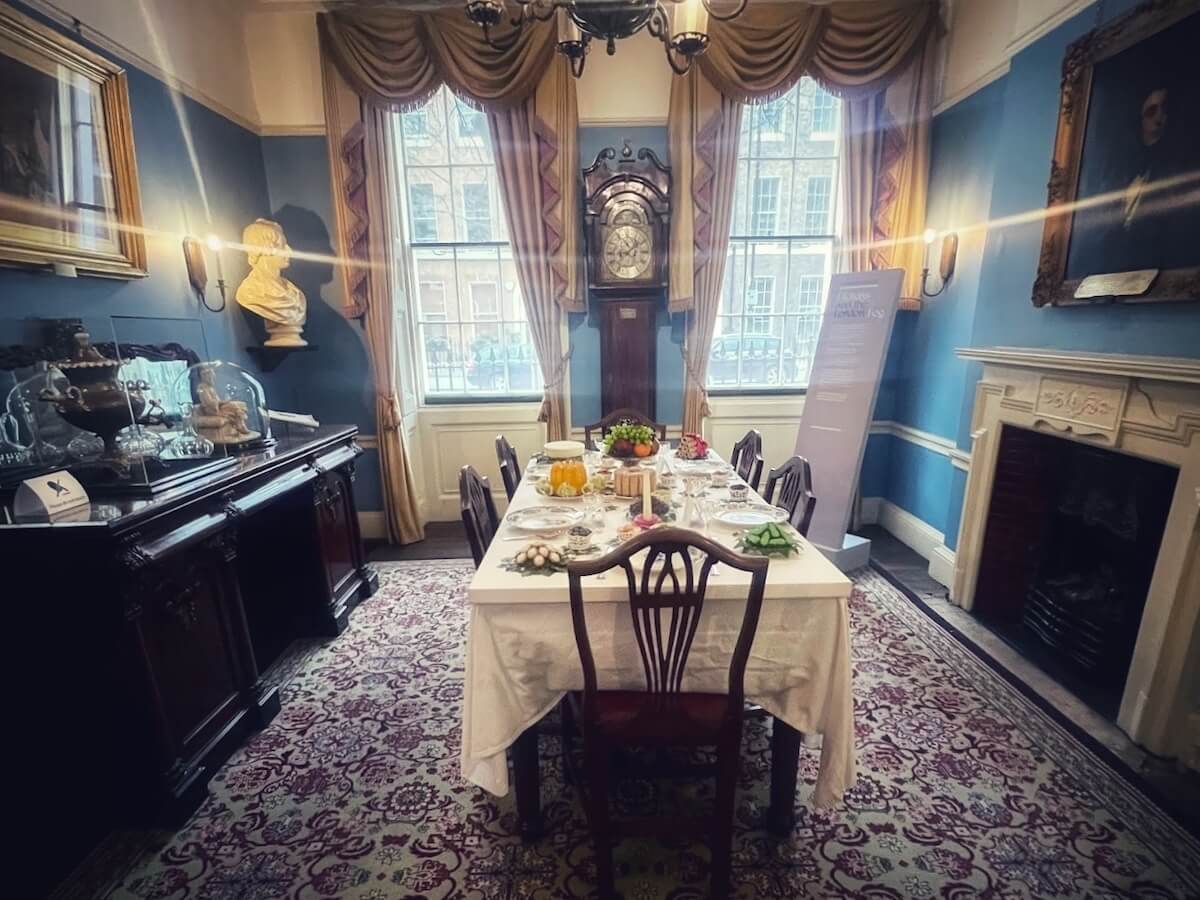 Perhaps nobody has rendered London in all its fabulous variety more evocatively than the Victorian novelist Charles Dickens. A tireless campaigner for the improvement in the living conditions of the city's poor during his lifetime, Dickens' memorable descriptions of the 19th-century metropolis in novels like Oliver Twist, Great Expectations and A Tale of Two Cities live on in the collective imagination of fog-wreathed rivers and dark cobblestone streets. Indeed, Dickens frequently spent his nights wandering through the sleeping city in search of inspiration.
Chill out in Bloomsbury's array of parks
You're never far from some greenery in leafy Bloomsbury, with parks and garden squares seemingly on every street corner. Landscaped Russell Square is the biggest and most popular - always teeming with activity, sunny afternoons in particular will see picnicking students packing its tree-shaded lawns. Gordon Square and Tavistock Square are located right in the heart of the university district a short stroll to the north, whilst hidden St. George's Gardens is a secluded and tranquil sliver of green located in the grounds of an early 18th-century graveyard. Amongst the many other delightful garden squares are Queen's Square and Bedford Square; Corams Field is instead more suited to a sporty set, with rugby and football pitches catering to local teams.
Get your hands on some reading material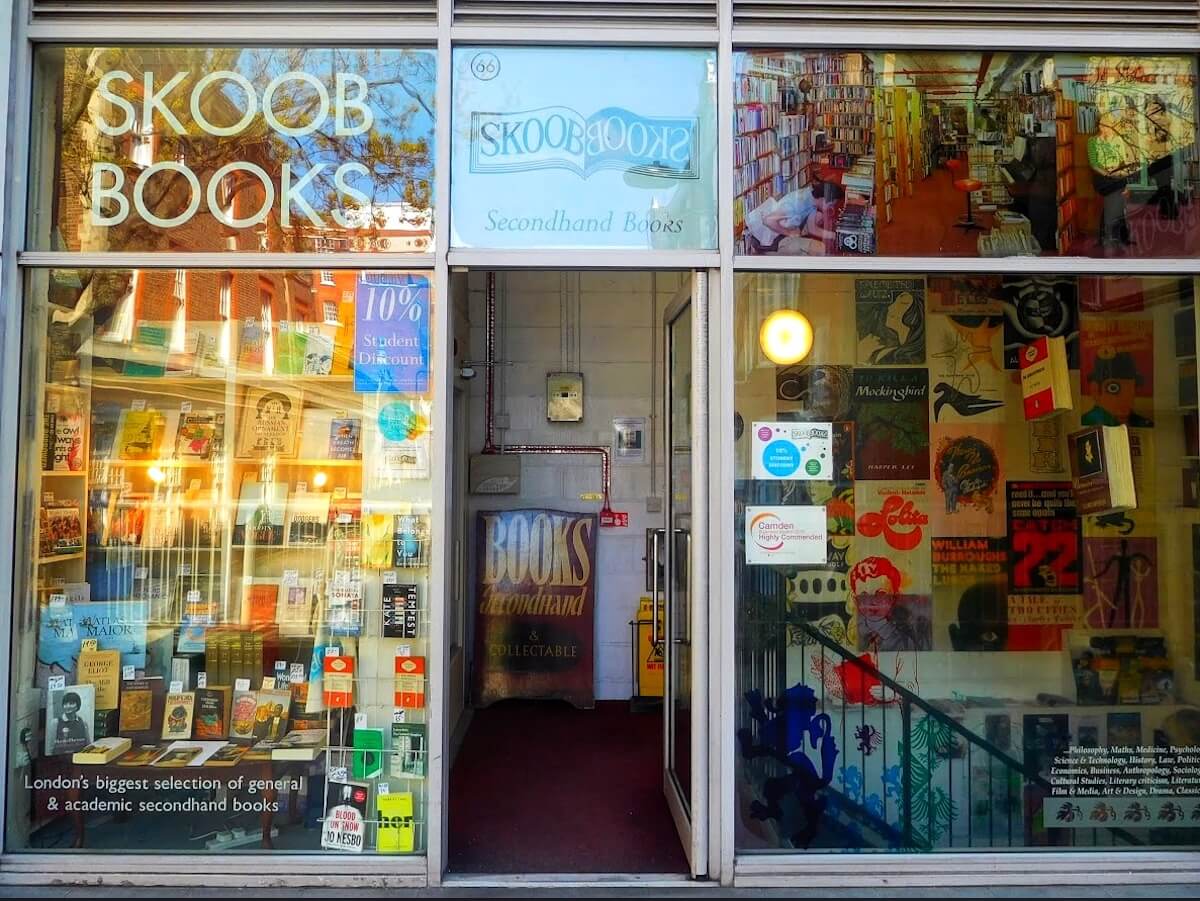 Catering to Bloomsbury's large student and academic population are some of London's finest independent and chain bookshops. The Waterstones flagship across the road from UCL on Gower Street is fantastically well-stocked with over 130,000 volumes available, and boasts a light-filled cafe where you can leaf through your precious finds. Unsurprisingly given its location, Waterstones is particularly strong on academic titles - art and history are well represented, plus there's an antiquarian section in the basement. If you're looking to bag a bargain, head instead to Skoob Books in the Brunswick Centre; an aladdin's cave of used books, more than 55,000 uncatalogued seconds heave on its shelves. On nearby Marchmont Street, meanwhile, pioneering Gay's the Word has been one of the capital's most important portals for LGBT publishing for decades.
Discover the architectural genius of Sir John Soane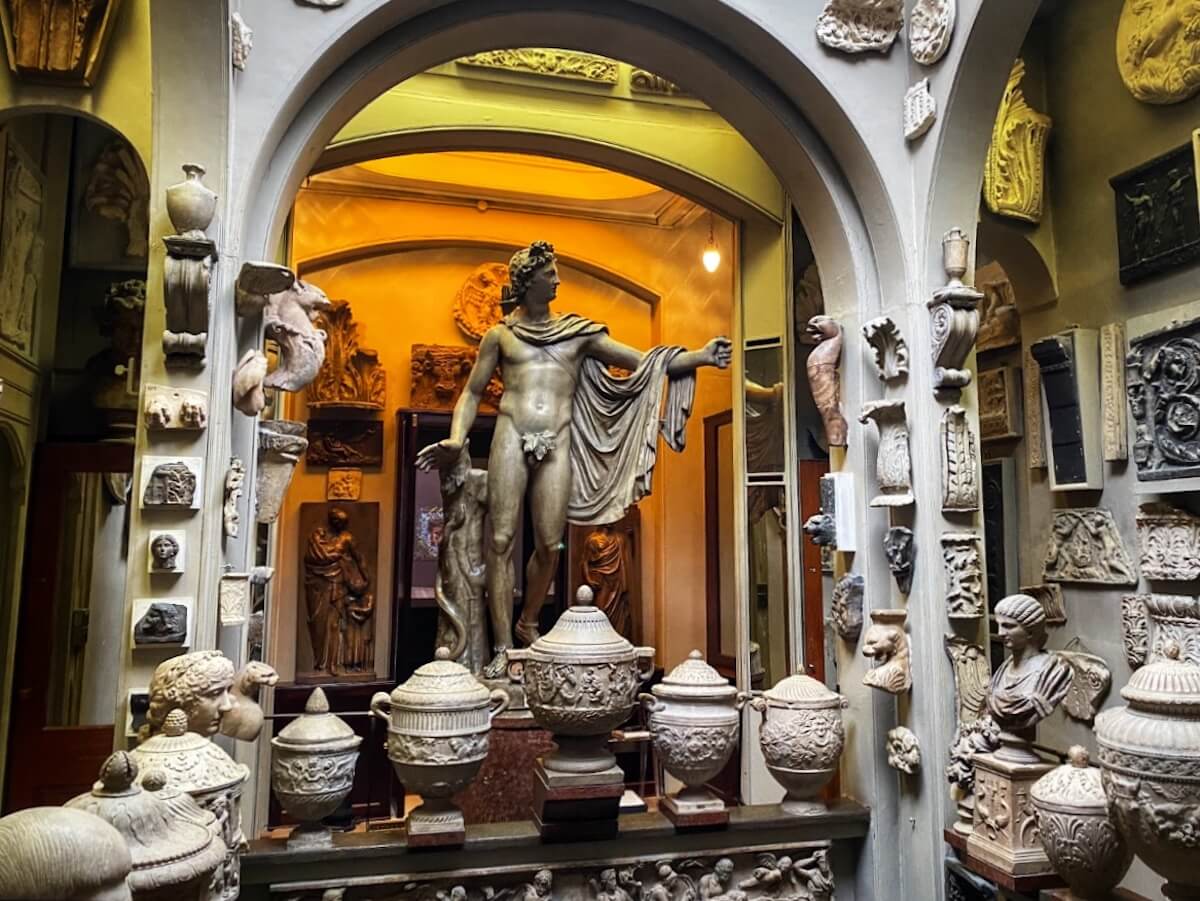 These days he might not be a household name to most outside of the architectural fraternity, but in his time Sir John Soane was one of England's leading architects, a pioneer of Neo-Classicism whose works included the Bank of England and Dulwich Picture Gallery. Soane himself dedicated the last years of his life to transforming his residence on Lincoln's Inn Fields into a kind of show-house museum of his architectural ideas and collection of artefacts, paintings and sculptures.
The interior architecture is highly original and eccentric, with unusual spaces inspired by a wide variety of influences from ancient Etruscan to Gothic housing an Aladdin's Cave of priceless bric-a-brac, including an Egyptian sarcophagus, bronzes from Pompeii, stained glass from Westminster, and countless plaster casts of famous sculptures. A must-visit for architecture buffs!
Admire a variety of architectural styles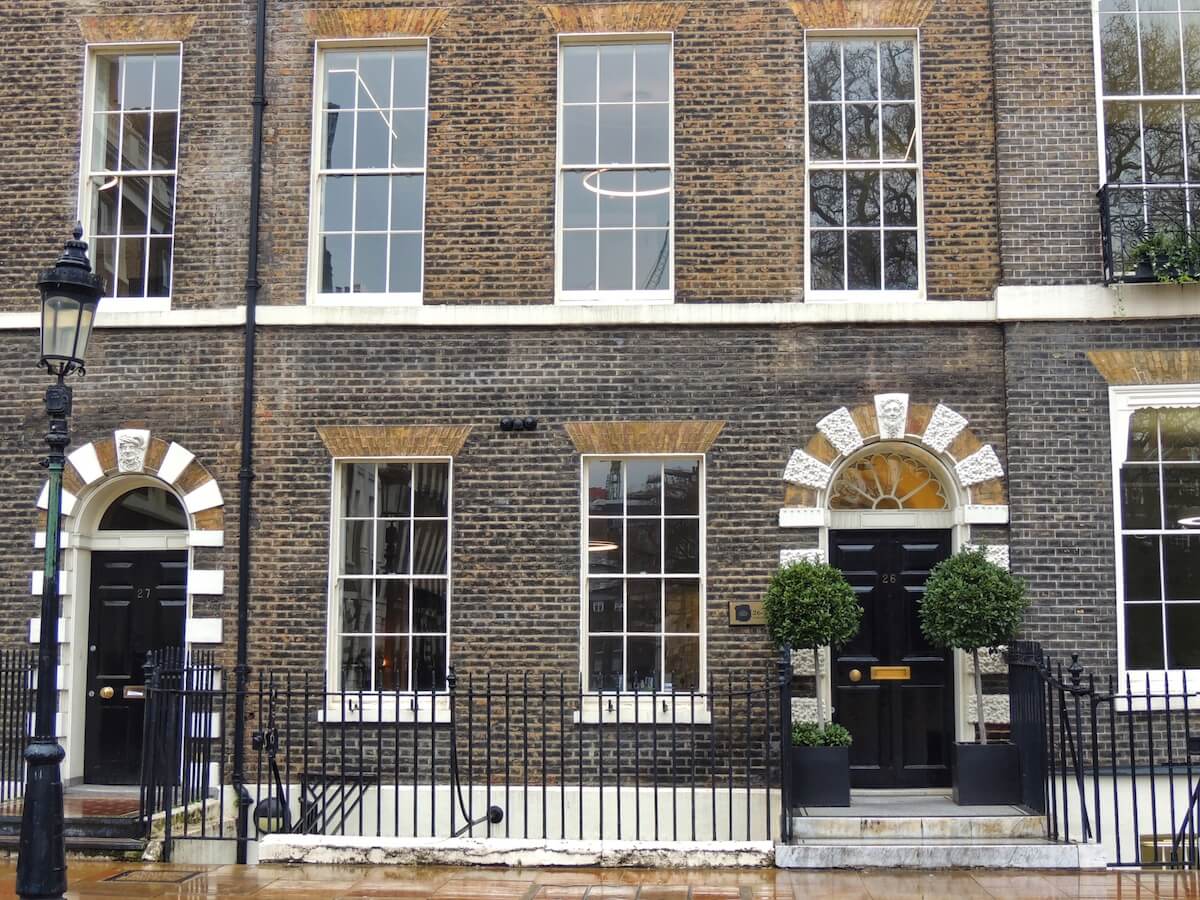 With a history stretching back centuries, Bloomsbury is the stage set for a wide variety of architectural styles. The Georgian terraces and garden squares might be the neighbourhood's most insta-ready backdrops, but fine neoclassical buildings like UCL's imposing portico-fronted Octagon and Robert Smirke's grandiose British Museum are no less worthy of your attention. If you are of a more modernist bent then you're in luck too, as Bloomsbury is home to some of London's most daring 20th-century buildings. The uncompromising brutalism of the Institute of Education, the Brunswick Centre and St. Giles Hotel remains highly polarising, but certainly offers an illuminating window into a highly influential strain of avant-garde modern architectural theory.
Dominating the Bloomsbury skyline, meanwhile, art-deco Senate House was London's first skyscraper and now houses University of London's main library. It also regularly features as a location in period TV shows and movies, from Jeeves and Wooster to Bodyguard, Batman Begins and the Dark Knight Rises.
During the 1830s the author lived on the fringes of Bloomsbury in a Georgian terraced house on Doughty Street, which now doubles as a house-museum dedicated to his life and work. It was here during a period of frenzied productivity that he penned Oliver Twist, Nicholas Nickleby, the Pickwick Papers and Barnaby Rudge over the course of little more than two years. Artworks, artefacts and memorabilia are displayed in the well-preserved Victorian interior, and it's well worth a visit for Dickens fans.
Get a crash course in the history of Medicine at the Wellcome collection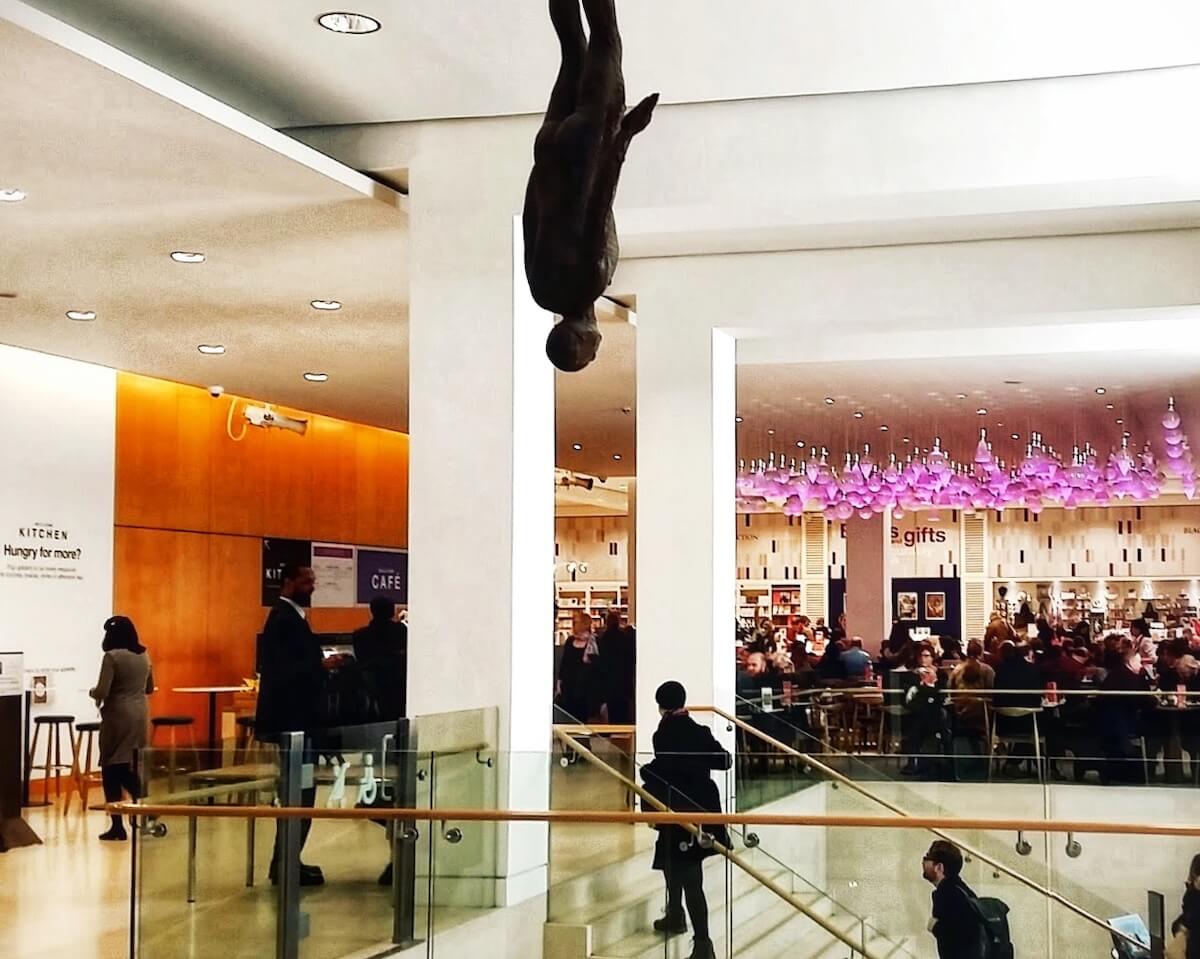 One of London's most innovative and interesting museums, the Wellcome Collection focuses on the history of medicine and its relationship to both art and evolving scientific knowledge. A wide variety of medical curios and artefacts offer a fascinating (and often horrifying) whistlestop tour through the story of medicine via rudimentary surgical instruments, some very odd historical sex toys, birthing equipment, good luck charms and more. Interactive exhibitions offer new perspectives on topics ranging from the human senses to DNA, love, happiness and everything else that makes us human.
Grab a pint at a historic Victorian boozer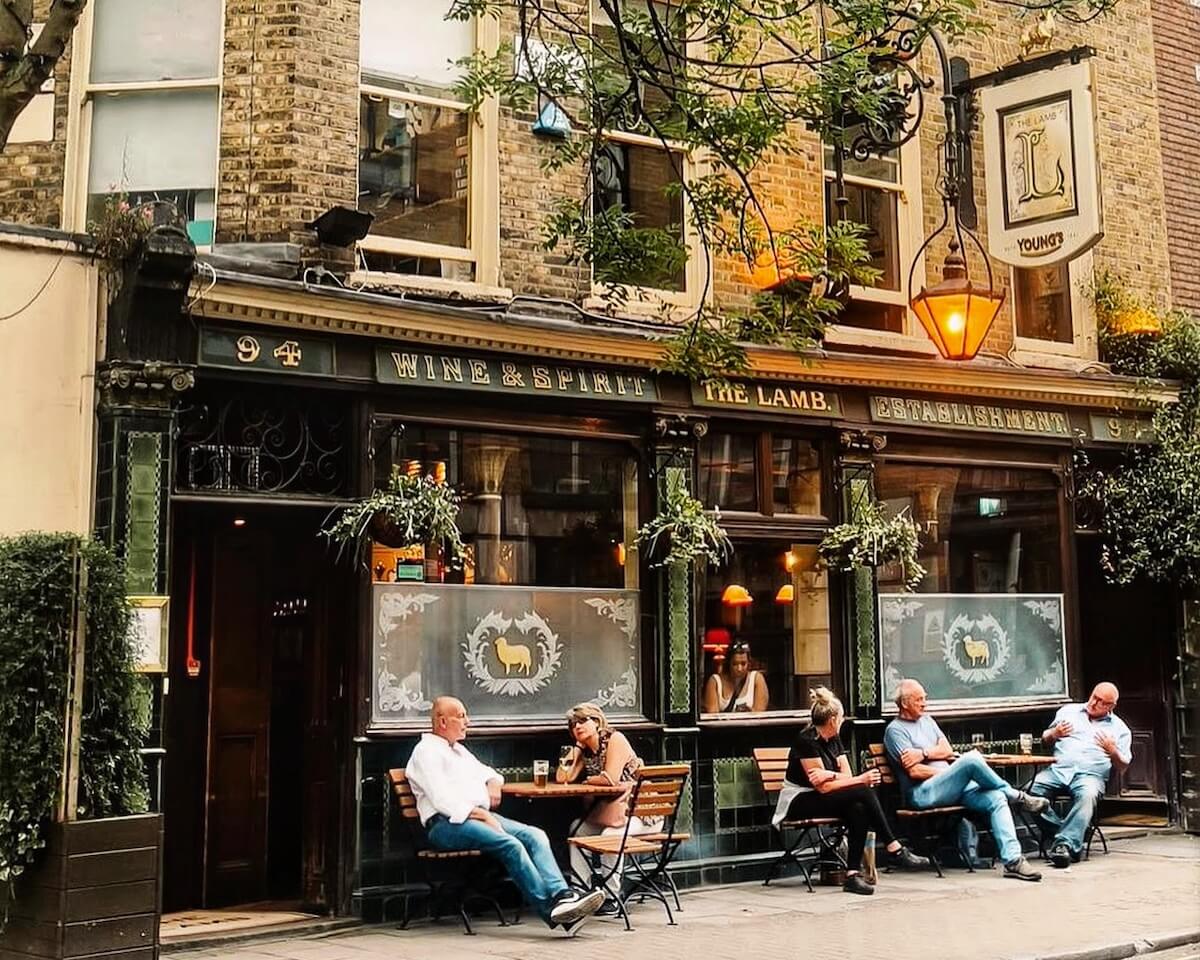 After a long day's sightseeing you'll probably be in dire need of some liquid refreshment. Luckily, Bloomsbury is home to plenty of excellent boozers, including some unspoiled Victorian gems serving up perfectly conditioned cask ales. One of our favourites is the Lamb on Lamb's Conduit Street, whose plush leather banquettes and central bar of wood and stained glass seem to transport you back in time to the mysterious world of Victorian London. Other tried-and-tested Bloomsbury boozers include the Queen's Head on Acton Street, the Harrison on Harrison Street and longtime student-favourite the Lord John Russell on Marchmont Street.
If you're a bit peckish, local spots Honey & Co and Master Wei Xi'An offer up tip-top Middle Eastern and Xi'an fare respectively - the Biangbiang noodles at the former are considered by many to be the best in the city.
Dust off some ancient artefacts in the Petrie Egyptology Museum
Hidden deep in the labyrinthine halls of University College London, this underrated museum boasts one of the best collections of Egyptian artefacts anywhere. Sir Flinders Petrie was a pioneering 19th and early 20th-century Egytologist, antiquarian, conservationist and lecturer who sold his extensive private collection to the university where he taught after his retirement. With a collection of over 80,000 items including objects from everyday life as well as artworks, the Petrie museum is definitely worth an hour or two of your time. Best of all? It's free!
If you're planning a visit to London and want to get the best out of your time in the city, then be sure to check out Through Eternity's range of private, expert-led London tours. We've got something for every interest - including a walking tour of Bloomsbury and are happy to customise our itineraries to suit you - so get in touch today to start planning your London adventure!