It goes without saying that visiting the Colosseum is at the top of most visitors' to-do lists when coming to Rome, and for good reason. No other landmark provides a more thrilling insight into the grand world of ancient Rome, and no story of antiquity can be told without the Colosseum playing a starring role. But with such popularity comes certain difficulties. Visitor numbers at the Colosseum in 2023 are higher than ever before, and booking your entrance well in advance has become vital if you want to avoid disappointment.
It's not necessarily as straightforward as you might think to book Colosseum tickets online, however, so we've created a Q&A to guide you through the process and the various choices you'll have to personalise your visit.
How Much Do Colosseum Tickets Cost?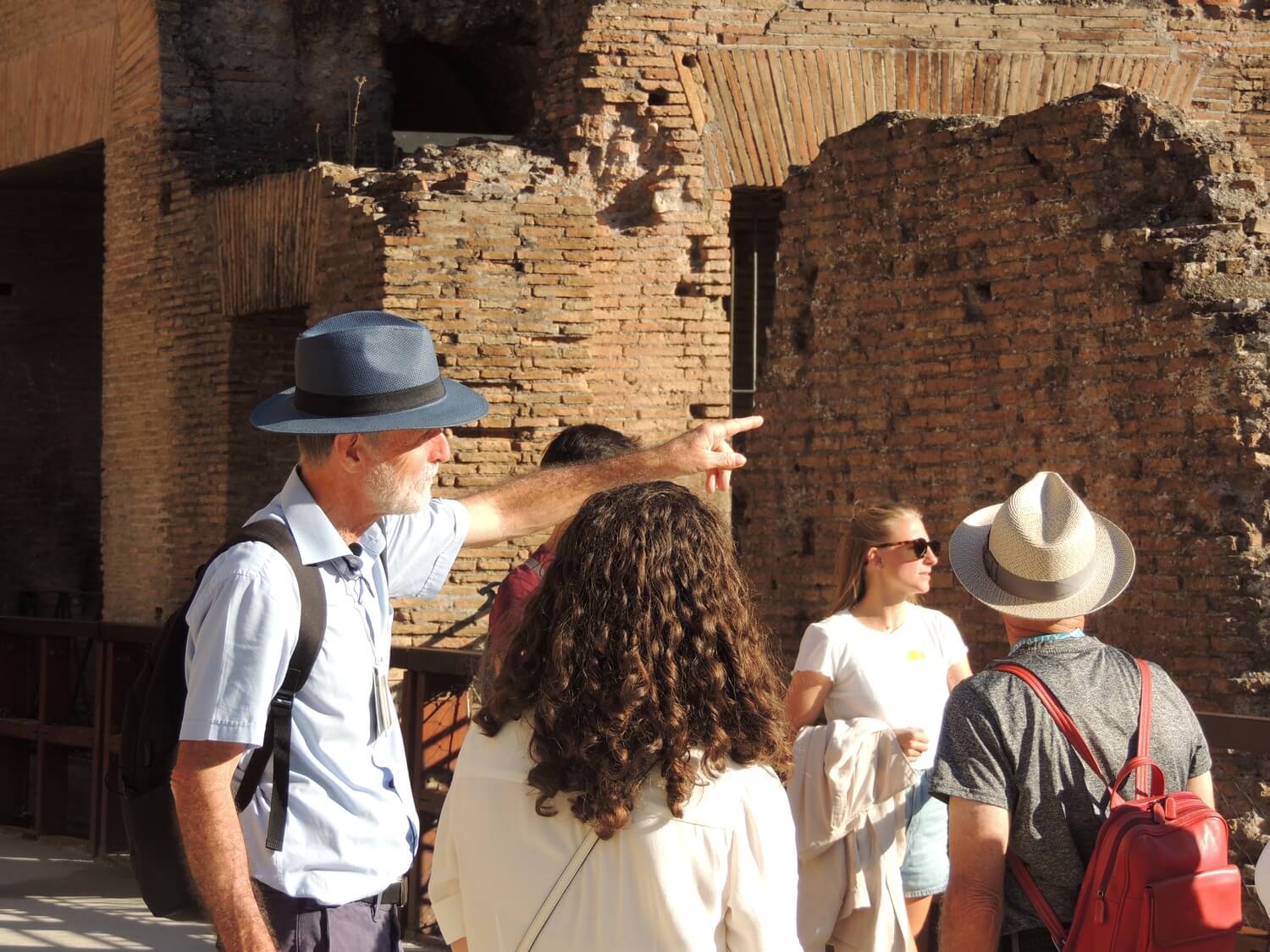 There are more options than ever before for Colosseum entrance tickets. At the time of writing a standard, regular entrance Colosseum ticket that includes entrance to the Colosseum, Roman Forum and the Palatine Hill costs €18. Europeans between the ages of 18 and 25 pay €4 (you'll need to show your passport or official identity card), whilst all under 18s go free (you'll still need to reserve entrance for under 18s via the booking portal - this cannot be done at the Colosseum itself).
How to Book Colosseum Tickets Online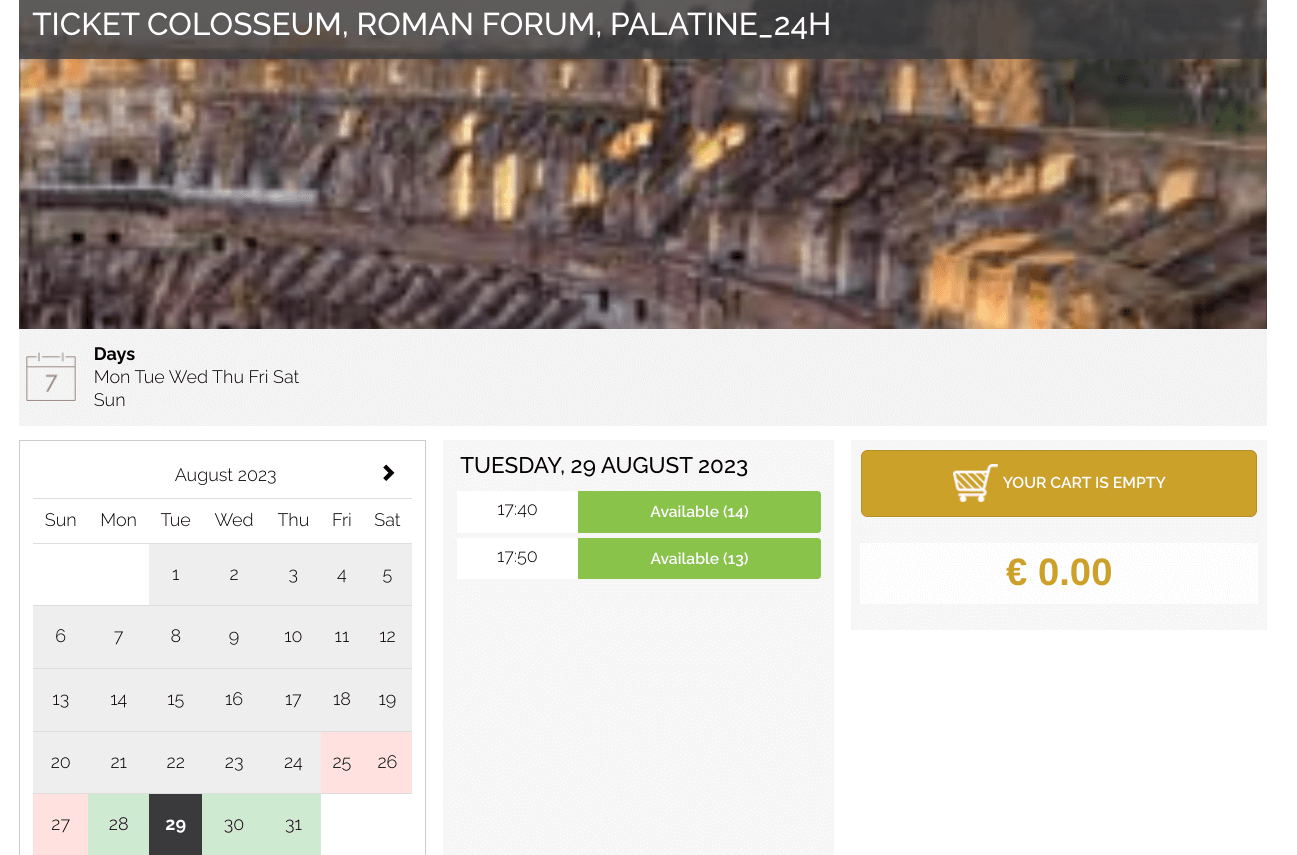 The official organisation that manages entry to the Colosseum is called CoopCulture, and to book Colosseum tickets you will need to do so via their website. The site is available in multiple languages - just click on the flag at the top right to set to English.
Navigate to the 'Colosseum's Archaeological Park' page, scroll down to the 'Colosseum, Roman Forum, Palatine' panel, click on 'details' and you'll see the various different ticket options available. The 'Regular Entrance,' which includes the Colosseum, Roman Forum and Palatine Hill but excludes restricted access areas and extra sites, will be top of the list.
Click 'details' next to your preferred option to bring up the calendar showing available dates. Then click on your preferred day to show the available time slots - if the day is highlighted in red or you don't see any time slots, your chosen date is either already sold out or you're looking to book too far in advance (ticket availability is only released one month in advance).
If there is availability, choose your number of tickets (including adults, reduced entrances, free entrances and so on), add to cart, and follow the checkout process to finalise your purchase. Great! You're all ready to go!
If you're tech-phobic you can also book your Colosseum tickets with CoopCulture over the phone. The number is +39 0639967700, and the agency has English-speaking operatives.
Please note that if you purchase a regular entrance ticket it's only valid for one day. That means that you have to visit all three sites on the same day. While your Colosseum entrance will be for a specific time slot, access to the Forum and Palatine is allowed for the entirety of the day you choose, so you can enter these sites at whatever time you wish.
Full Experience Ticket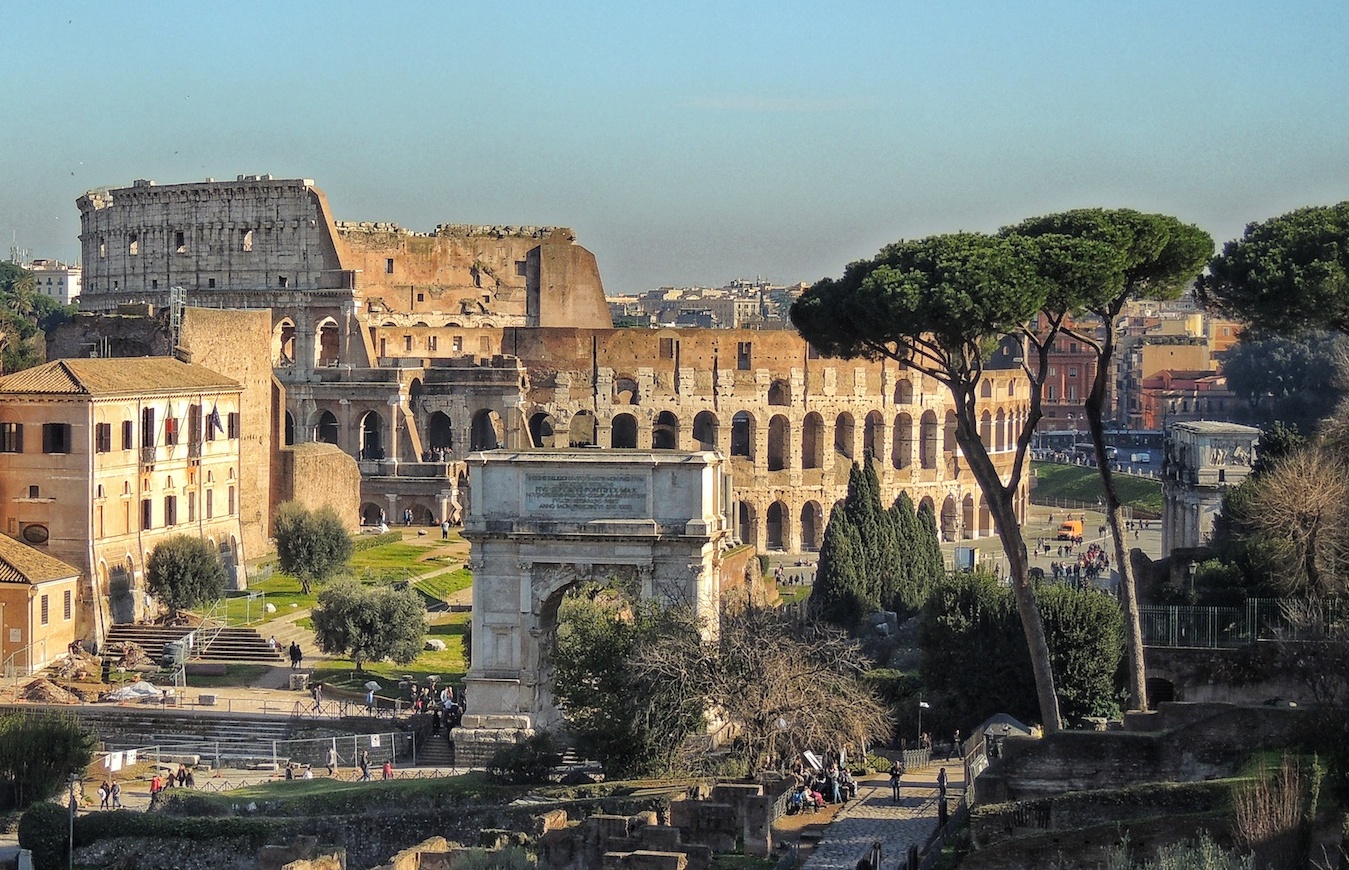 Whilst the regular entrance ticket is the most commonly booked option for visitors to the Colosseum, the slightly more expensive Full Experience Ticket is well worth considering if you have more than a passing interest in ancient history.
In addition to standard entrance to the Colosseum, Forum and Palatine Hill, Full Experience ticket holders will gain access to both the Colosseum Arena Floor and the Colosseum Underground (depending on availability), both of which add massively to the experience of visiting the ancient world's greatest amphitheatre.
In addition, the Full Experience Ticket includes the Roman Forum SUPER sites. More on all of these special access areas and sites below.
At time of writing, the Full Experience Ticket costs €24. To book this option, simply choose this solution from the drop-down list on the Colosseum tickets page on CoopCulture's website. The ticket is valid for 2 days from the first use.
Colosseum Arena Floor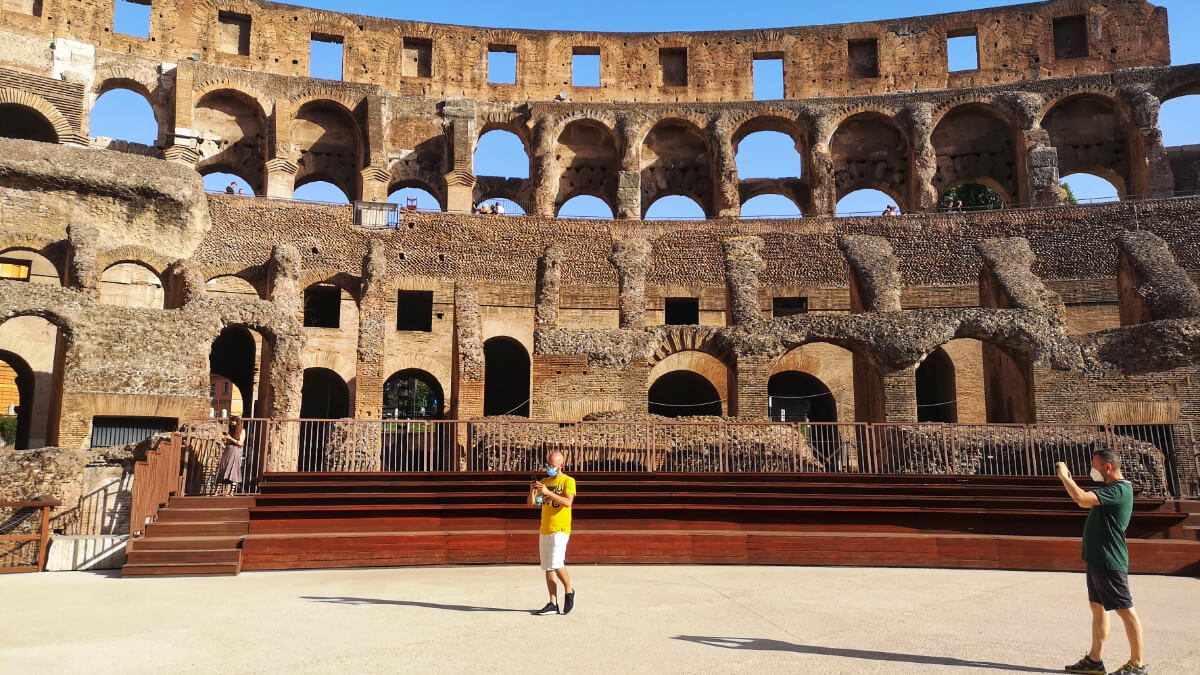 Walking out onto the arena floor of the Colosseum is a thrilling experience. Gazing up at the rows and rows of marble seating from the same perspective as the gladiators did when engaging in mortal ancient combat is enough to make the hairs of the most jaded traveller stand on end. Until recently the only way to visit the arena floor was to take one of the exclusive tours offered by a handul of accredited tour companies. Now, however, the Arena floor is included as part of the Full Experience ticket.
Colosseum Underground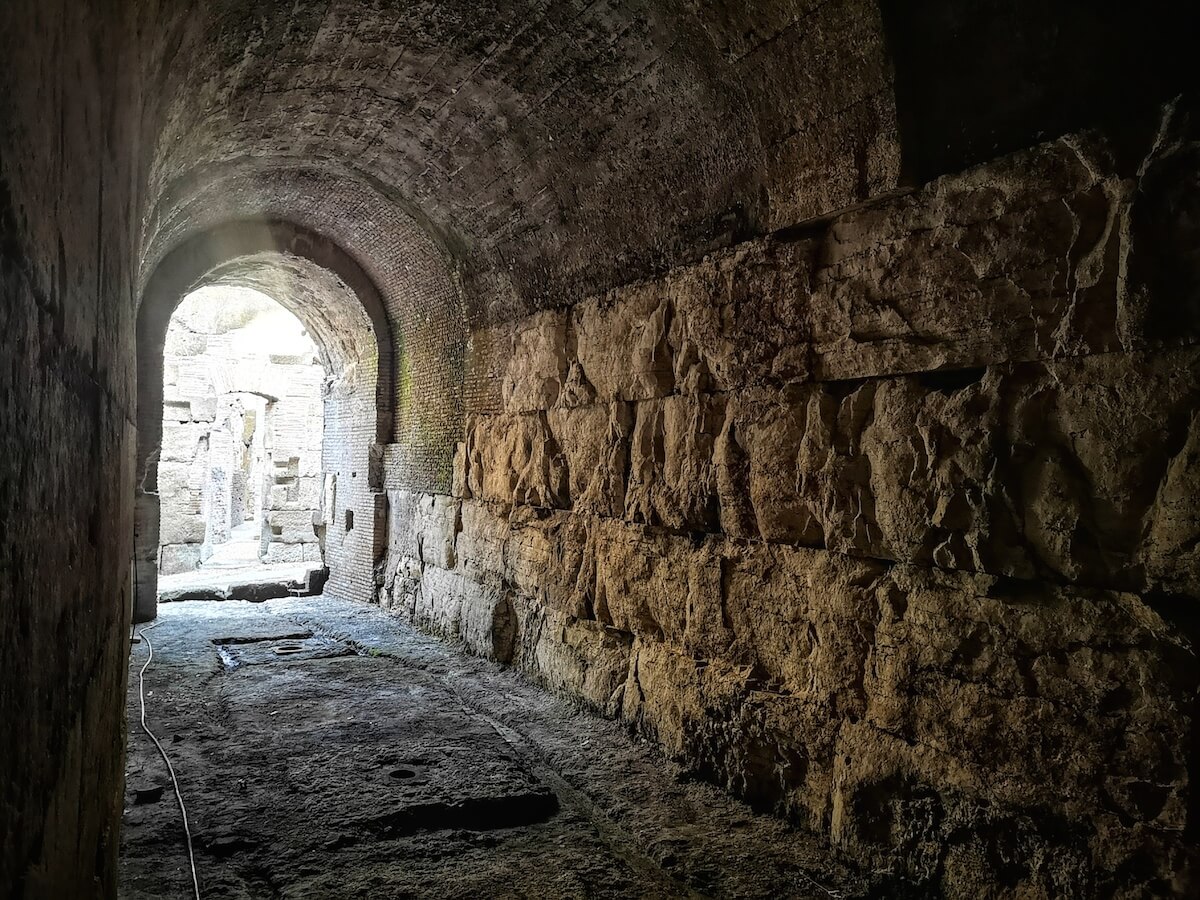 The Colosseum underground, or hypogeum as it's called in Latin, is a warren of chambers and tunnels that were hidden from sight beneath the arena in antiquity.
This was the Colosseum's backstage, where gladiators, prisoners and animals awaited their turn on the sands above, elaborate stage machinery and sets were stored before being deployed in the macabre setpieces for which the games were famous, and legions of slaves winched everything to the surface via a series of enormous elevators.
Visiting the Underground will give you a better understanding of the sheer complexity that went into the planning of games at the Colosseum. As with the Arena Floor, you can visit the Underground on an expert-led tour offered by accredited tour companies or, if you prefer to explore on your own, as part of the Full Experience ticket. Note, however, that these tickets are in high demand and sell out very quickly in high season.
Roman Forum SUPER sites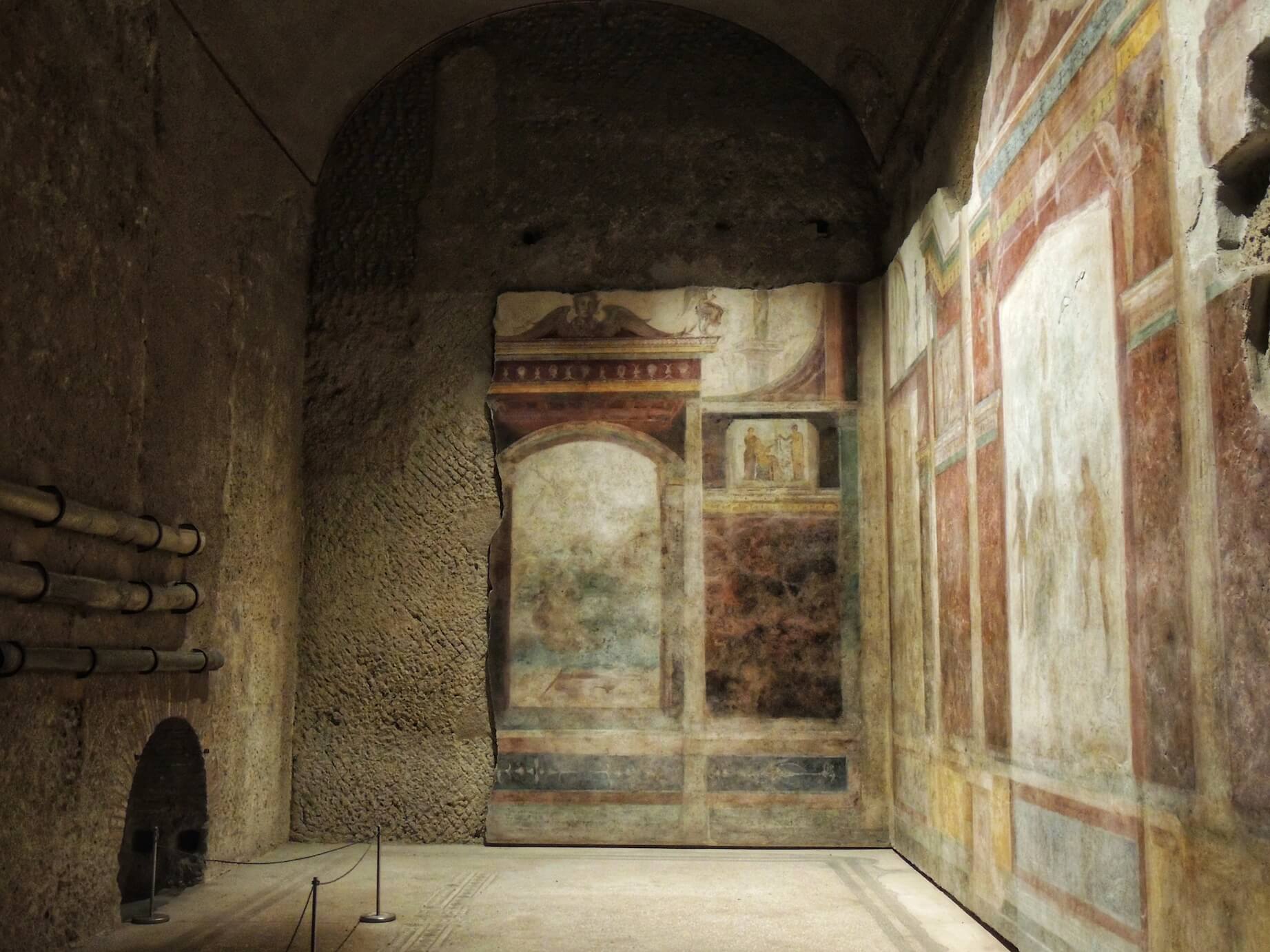 One of the best things about the Full Experience Ticket is that it offers the chance to visit special restricted access areas of the Roman Forum and Palatine Hill, and these are often extremely interesting. The full list of SUPER sites is below:
Santa Maria Antiqua

The Palatine Museum

The Temple of Romulus

The Cryptoporticus of Nero

The Domus Transitoria of Nero

The Mattei Loggia
We'll be providing a detailed guide to all of these sites in a future blog post, so stay tuned! Please note that due to staffing issues not all of the SUPER sites are always open. If there is a specific site that you're set on seeing, then check on the CoopCulture website to make sure it will be open on the day you will be visiting.
You can also visit the SUPER sites on a special ticket with the remainder of the Roman Forum and Palatine Hill as well as the Imperial Fora but excluding entrance to the Colosseum. Tickets cost €18, €4 reductions. To book this ticket option, click here.
Colosseum Upper Tiers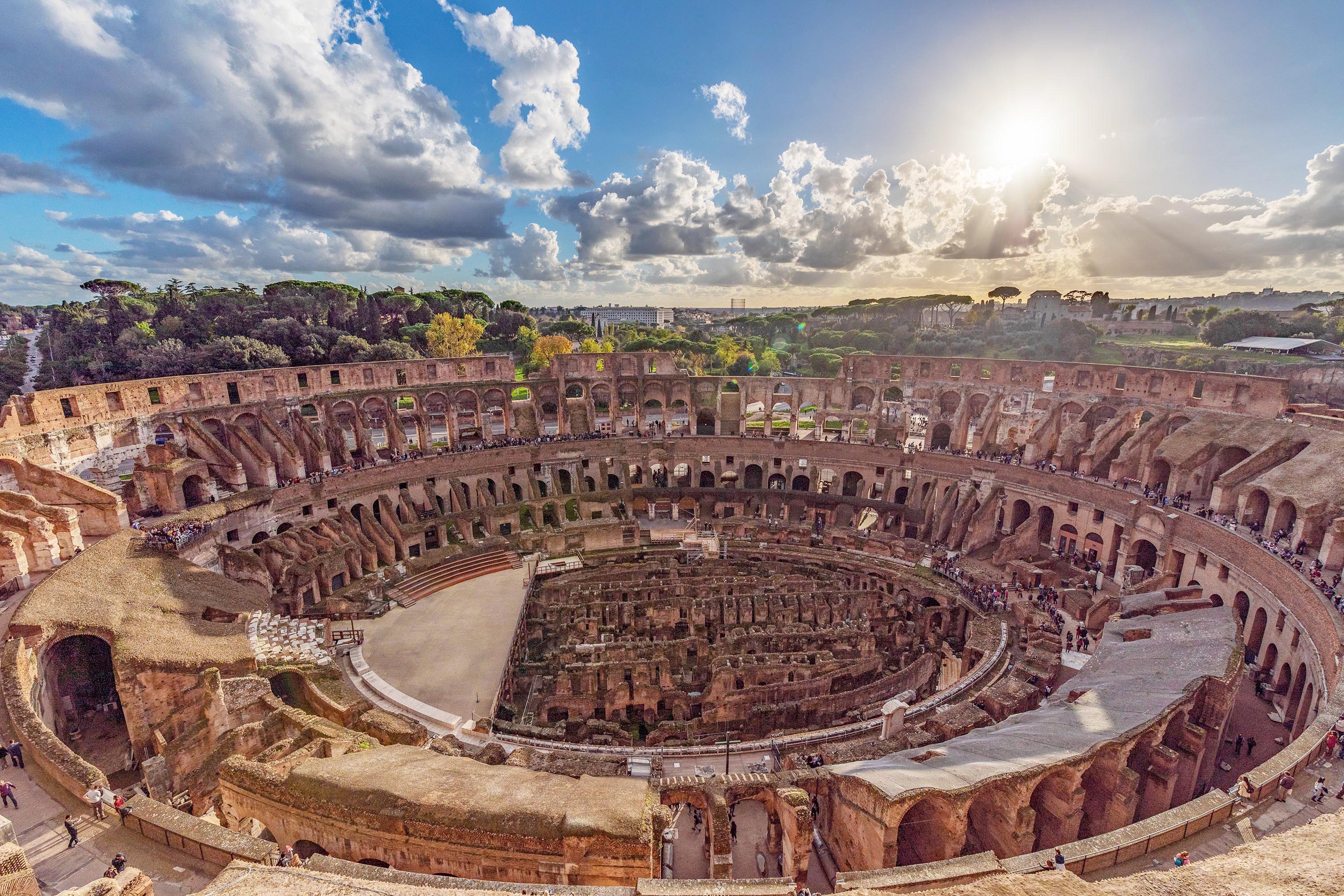 Visits to the upper tiers of the Colosseum have been suspended indefinitely for restoration work, so climbing up to the amphitheatre's belvedere is unfortunately not currently possible. We will update this page if and when that changes.
Night Visits to the Colosseum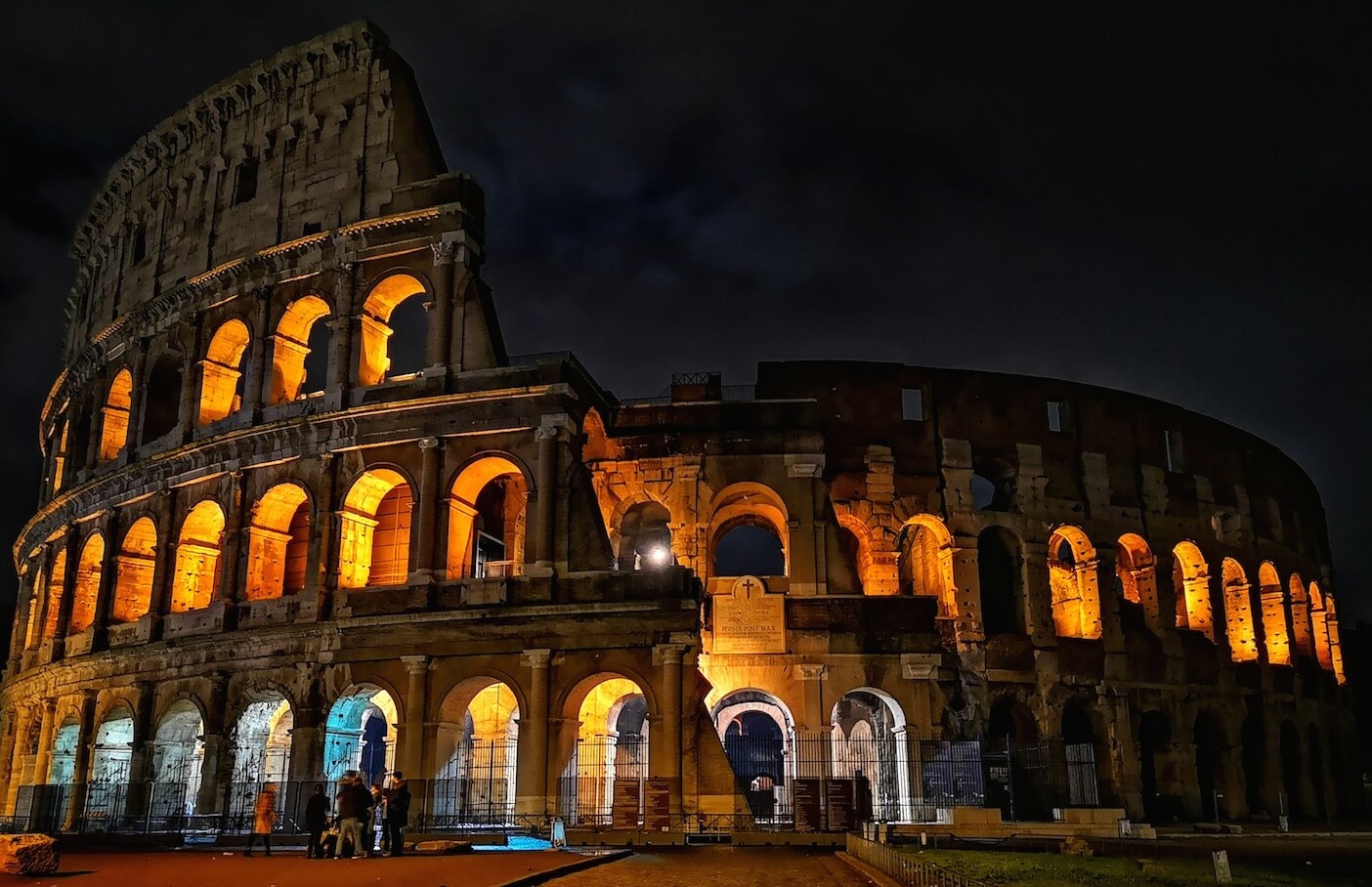 For a completely different Colosseum experience, visiting the monument at night can be a great option. Night visits are only possible from late spring to fall, and tickets are strictly limited, so be sure to book well in advance to avoid disappointment.
Please note that the Roman Forum and Palatine Hill are not included on the Colosseum by Night ticket.
Do I have to print my ticket?
No, tickets are delivered in PDF format direct to your inbox after you complete your purchase. It's enough to show the virtual ticket on your smartphone or tablet when arriving at the Colosseum, where staff will scan your QR code. If you don't have a device capable of displaying the ticket, just print out the PDF and bring it along.
Can I purchase my tickets on site?
Since 2021, it has not been possible to purchase tickets to the Colosseum, Roman Forum or Palatine Hill at the sites themselves. You must book in advance online, via phone or through a tour agency. As tickets often sell out in advance anyway, it is a good idea to book your entrance well in advance to avoid disappointment.
Who is entitled to free entrance to the Colosseum?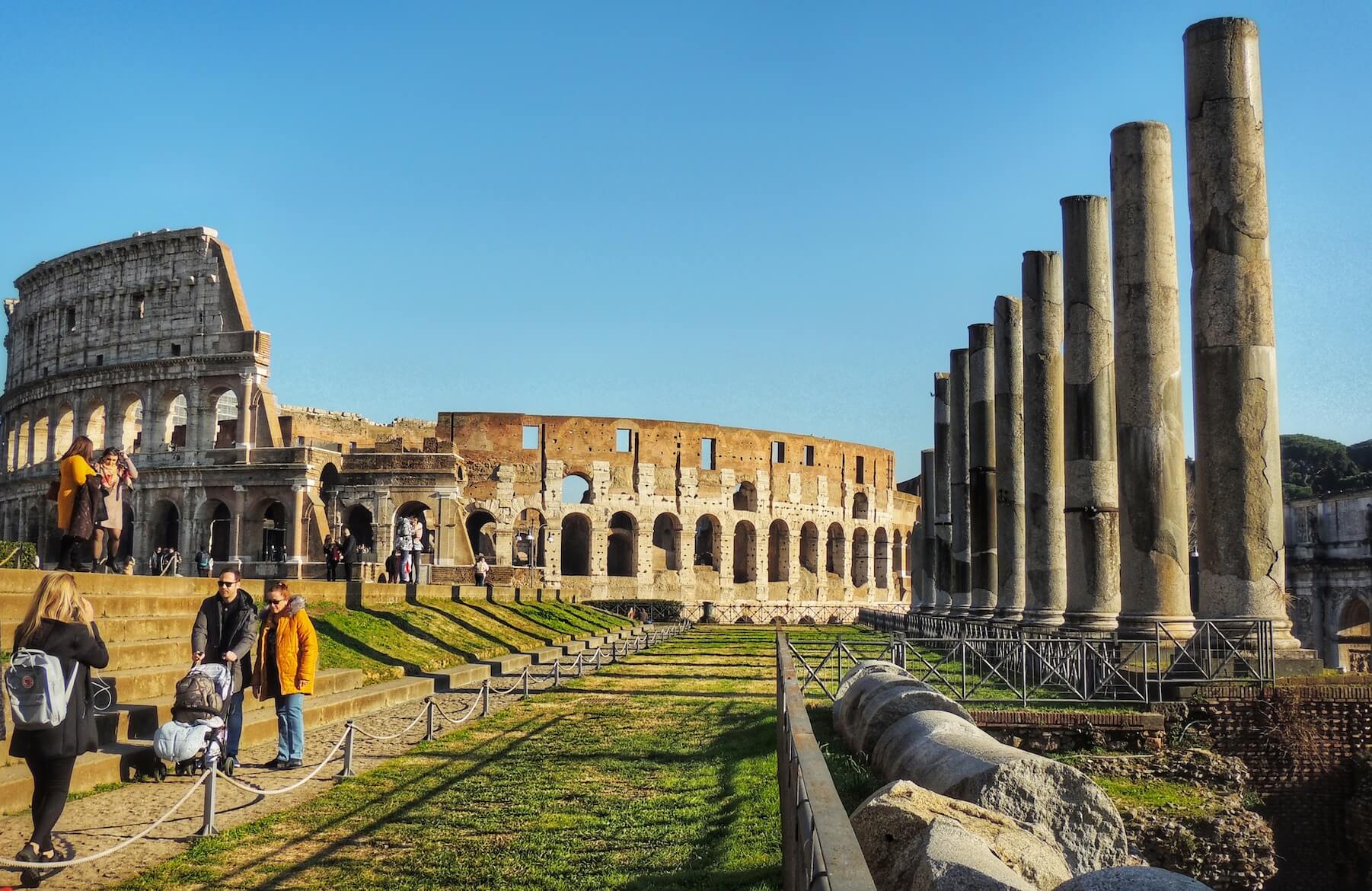 The Colosseum authorities are generous with eligibility criteria for free entrance:
Anybody under the age of 18 gets in free of charge.
Anybody with official proof of disability also qualifies for free entrance, as does one assisting companion.
Qualified tour guides from European countries (with proof of their tour guide licence) are also entitled to free entrance.
Teachers and students of architecture, conservation and art history at university level are also entitled to free entrance, but must provide proof of enrollment in a relevant degree for the current academic year.
For full details of terms and conditions relating to free entrances, see this page on the Italian Culture Ministry's website - although this is only available in Italian.
Remember that those entitled to free entrance must still be included in the reservation process as outlined at the start of this article.
Free Sunday Entry
The Colosseum is free to enter for everyone on the first Sunday of each month. In contrast to other times, you cannot reserve your entrance for this day, and access is granted on a first come first serve basis. As you can imagine, things get very busy, so arrive early!
Colosseum Tickets with the Roma Pass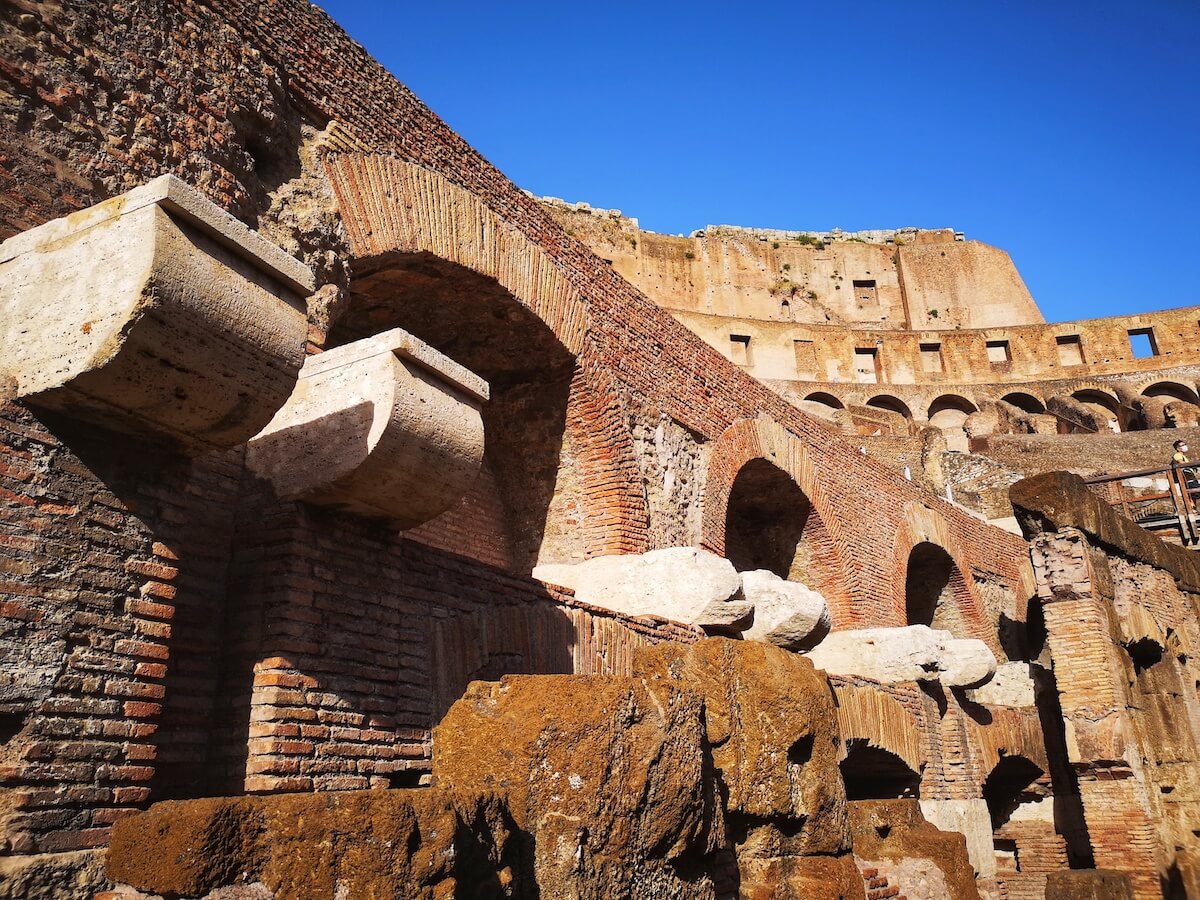 The Colosseum is one of the included sites on Roma Pass. If you choose it as one of your Roma Pass sites, you'll be prompted to choose a date and time slot at checkout.
Alternatively, you can purchase your Roma pass directly from the CoopCulture website. Choose the option Colosseum visit + the Roma Pass and you'll get your Roma Pass alongside free Colosseum entrance (you'll have to choose a date and time as usual) as one of the automatically chosen sites. You'll pick up your Roma Pass when you arrive at the Colosseum for your visit.
Colosseum Tickets with Audio-Visual Guide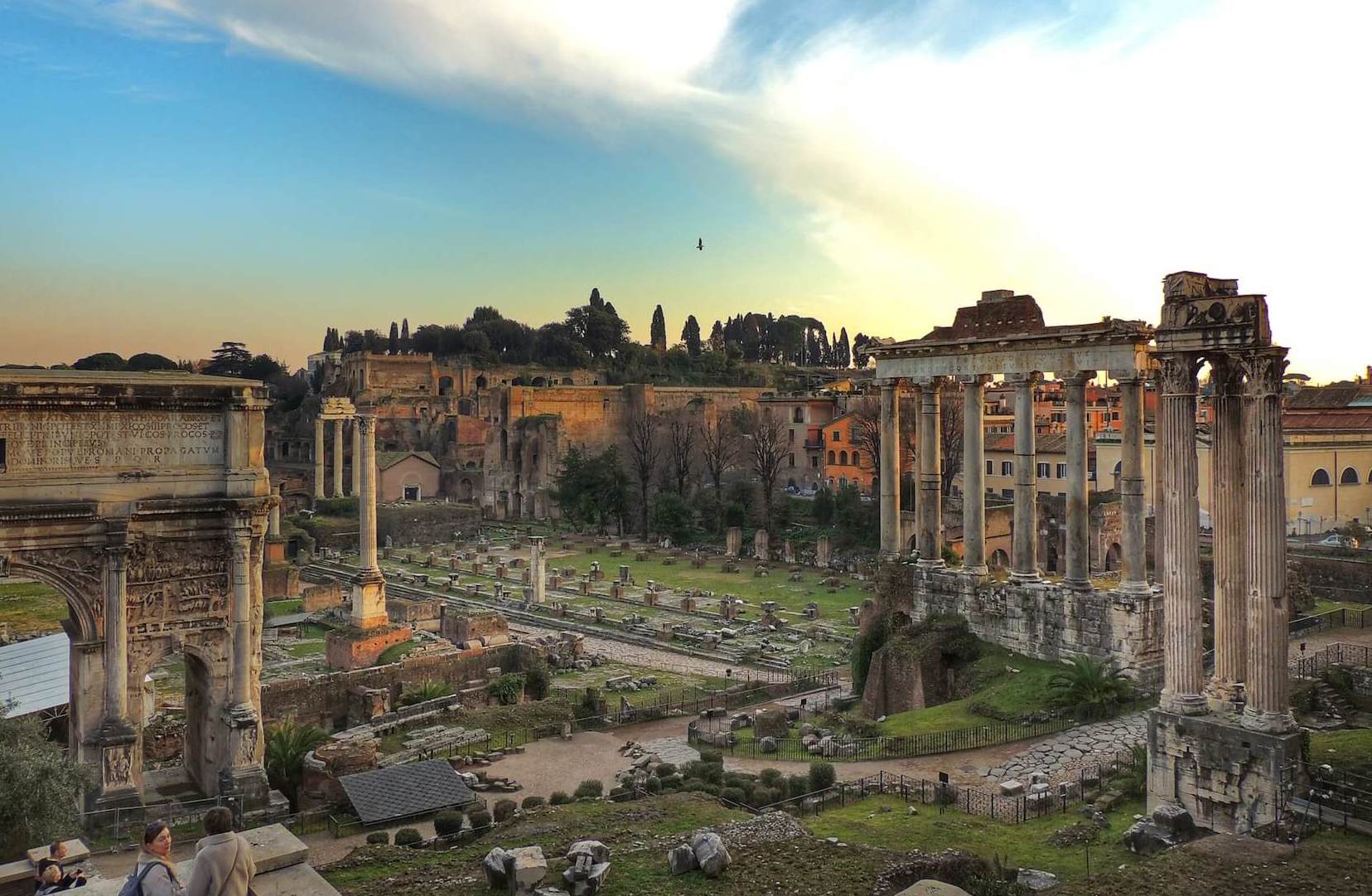 If a guided tour isn't for you but you'd still like to get a little extra context about the history of the Colosseum during your visit, then the on-site audio-visual guide is a worthwhile option to consider. The guide costs €6, and you can reserve this when booking your ticket on the Coopculture website.
Colosseum Tickets with a Guided Tour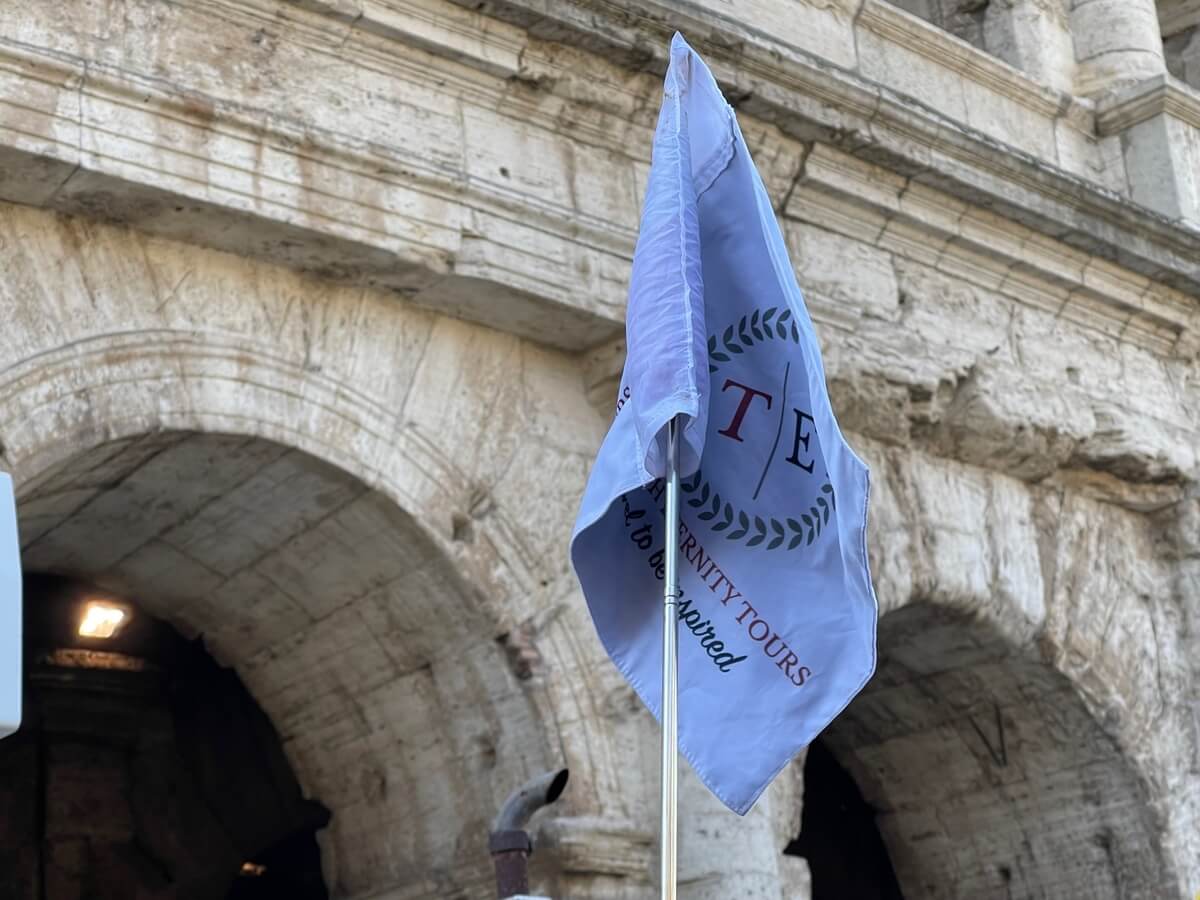 Through Eternity Tours offer a range of expert-led guided itineraries to the Colosseum, Roman Forum and Palatine Hill, including optional visits to the Arena Floor and Underground. We think visiting the sites of ancient Rome with a qualified historian or archaeologist is the best way to understand the story of these majestic monuments in context. To discover the full range of itineraries that we offer, click here: Colosseum and ancient city tours.